Frequently spotlighting and exploring society's most important issues, organisations in the arts and culture sector are often epicentres of progressive change. They help entertain, educate, empower, and enlighten people from all walks of life – this is why we think they're so important.
Since Splitpixel began in 2008, we've been working with arts and culture organisations around the country. From galleries, to theatres, to festivals, to charities, we continue to look out for projects in this sector because we enjoy getting to showcase culture and artistry, we want to be technically and creatively challenged, and we seek to work with people that share our values.
As we celebrate the launch of our latest website – box-office platform Ticketsolve – we've been thinking about all the reasons we love working with businesses and organisations in the arts and culture sector…
We get to showcase their excellence
There's a reason why the websites we design for arts and cultural heritage organisations are some of the most visually striking, well-integrated, and accessible sites we've ever created.
Websites are a powerful marketing tool, enabling you to attract visitors, sell tickets, take bookings, and encourage donations. To do this, you need to…
Impress users from the beginning with bold, high-quality images, videos, and designs.
Give users a smooth journey, navigating the site with clear links and signposting.
Ensure the site meets accessibility standards for additional needs, so everyone can enjoy using it.
Make the checkout process totally pain free with a seamless box office platform integration.
People working in arts and culture really understand the value of guest experience. It's simple – if someone has a good time, they're going to want to come back! This begins from the moment they reach your website.
These website projects challenge us to continuously enhance our technical integrations to improve user experience. They also force us to put accessibility at the forefront of our designs – just as it should be.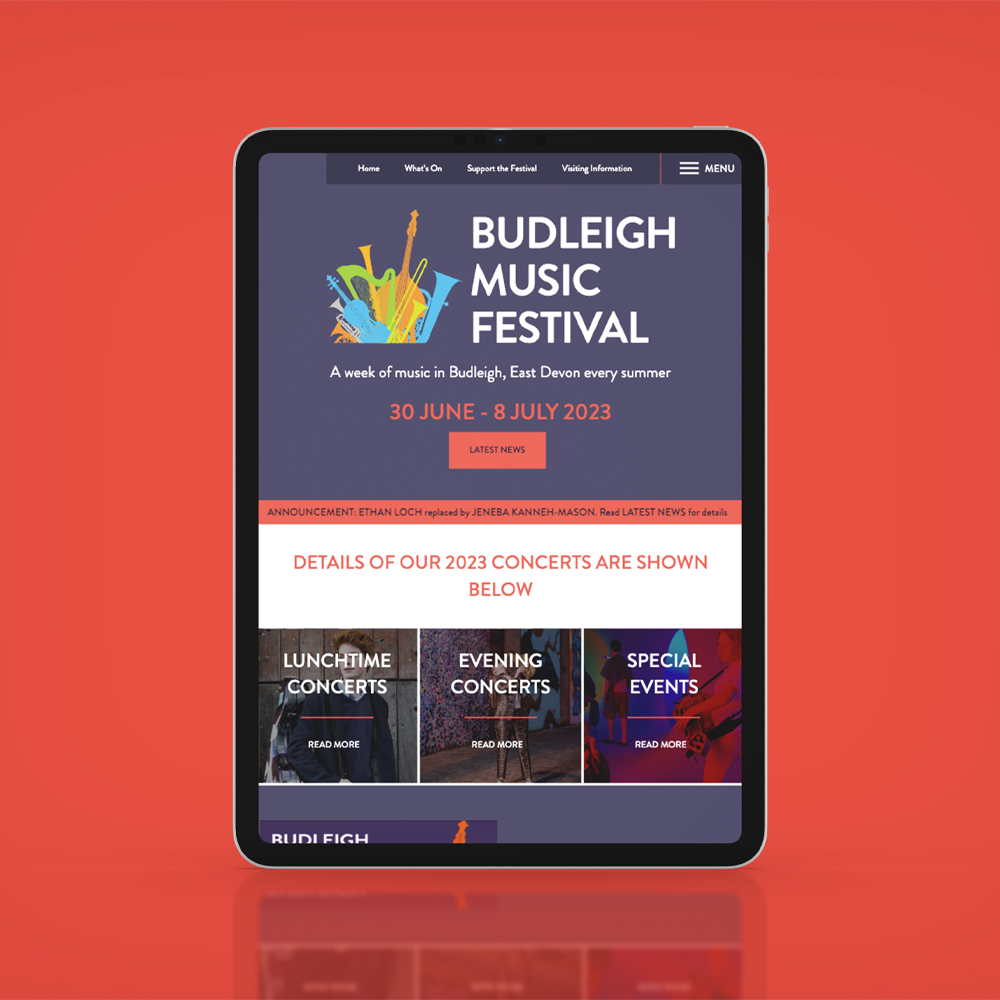 We get to see them grow
The COVID pandemic impacted all industries, but the arts and culture sector was no doubt one of the most affected by lockdowns and ongoing restrictions. Organisations were forced to rethink their digital presence, and this means we've been a part of helping businesses relaunch, reopen, and recover.
One of the most satisfying things about working for a web design and digital marketing agency is helping clients grow. This is especially meaningful to us when the client is part of a sector that we want to see thriving when they've recently taken such a hit.
The websites we design, build, and populate are created with this growth in mind. We optimise everything for accessibility, aiming to increase visitors and conversions, adding up to a great return on investment.
Our digital marketing team also really love working to provide bespoke strategies for growth – from SEO, to paid ads, to social media, and more. Whether they manage the whole strategy or work alongside internal marketers to offer a boost with supplementary services, they aim to reduce costs, increase traffic and sales, and deliver results.
We get to be part of something meaningful
Other than getting to show off with our creative skills and technical know-how, we actually care a great deal about working with organisations that make a difference. Many of our team are avid theatre-lovers, festival-goers, and live music fanatics. So, it makes us very happy to get to work on projects we can connect to on a personal level.
Whether it's someone finding about their local history, laughing at a stand-up comedy show, belting out their favourite song at a festival, enjoying a parade, or learning how to tango – the arts and culture sector is so incredibly important to people in our society. So, it matters to us a great deal that we get to be a part of an industry enriching people's lives every day.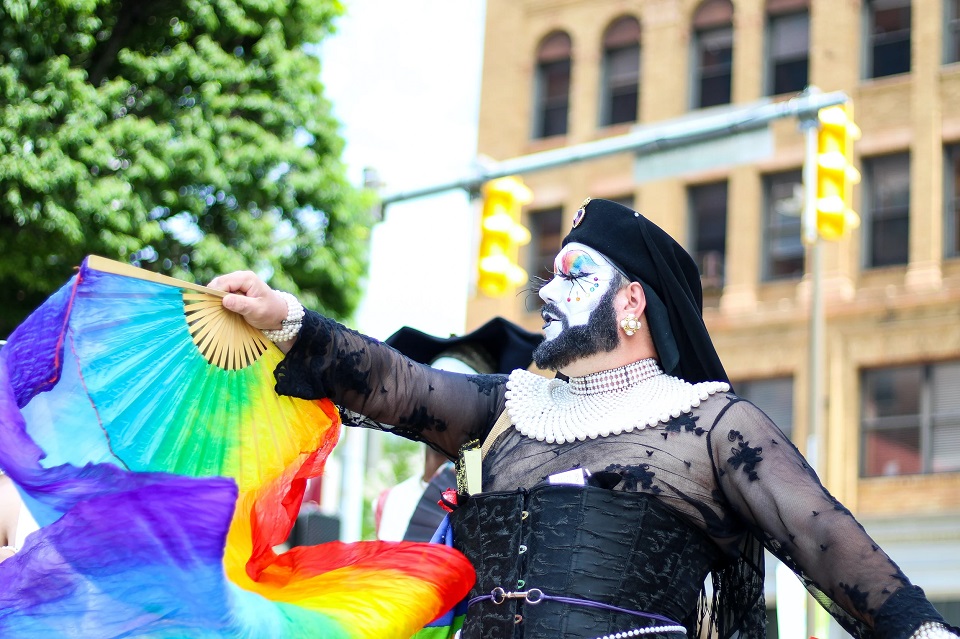 Our recent work in the arts and culture sector
Theatres
Since 2020 alone we've worked on more than half a dozen big web projects for theatre and performing arts companies. Find out more about our projects with Jacksons Lane, Half Moon, Mind the Gap, Exeter Northcott, Mercury, and ThickSkin.
Creative Arts Centres
We've also worked with businesses in the wider creative arts sector. This includes cultural community centre Wells Maltings, art gallery and heritage space Sunnybank Mills, Manchester-based creative space Lime Art, and community-orientated creative organisation HOME Slough.
Festivals
We recently built brand new websites for Budleigh Music Festival and Huddersfield Literature Festival – the latter is based in our hometown and we've helped them create and manage social media content throughout the festival.
Education
Many of the amazing theatres and arts centres we've worked with offer classes and workshops for children and adults, something we love to showcase. We also have been fortunate enough to work with The Open College of the Arts, building their website and providing ongoing marketing services.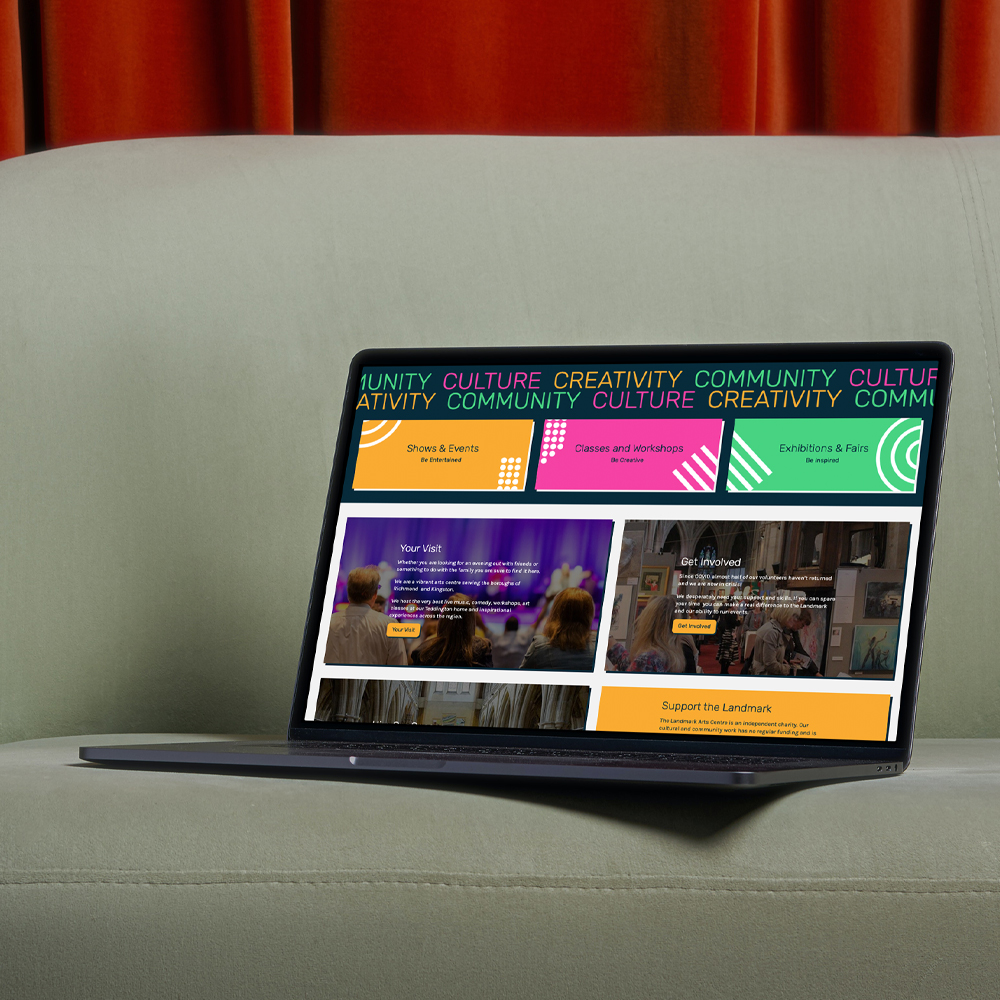 Work with us
Find out more about our approach. If you're an organisation in the arts and culture sector looking for an agency to design and build your new website or offer you digital marketing support – please reach out and contact us.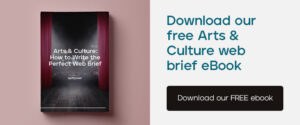 Continue reading...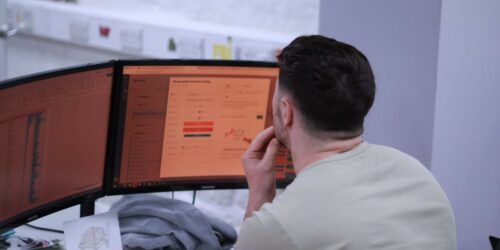 Google Ads Tips and Tricks
Want to know how to make the most out of your Google Ad Campaigns? Whether you're a seasoned marketer looking to fine-tune your Google Ads strategy or a newcomer eager to harness the full potential of the Google Ads platform – you've come to the right place.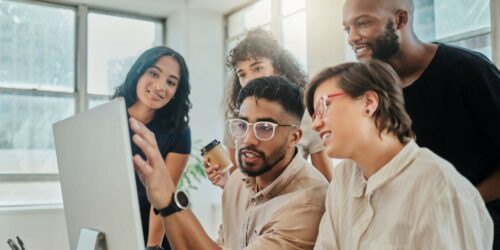 Improving your brand's accessibility 
Accessibility is at the heart of everything we do. As one of our core values, we make it a priority when designing websites and branding.
Sign up to our newsletter