Sunny Bank Mills is a gorgeous arts gallery and business space in Farsley, Leeds. Converted from an old textile mill, Sunny Bank keeps its heritage alive in its highly regarded archive, while also offering a range of retail and leisure experiences. It's really nice! You should pay them a visit.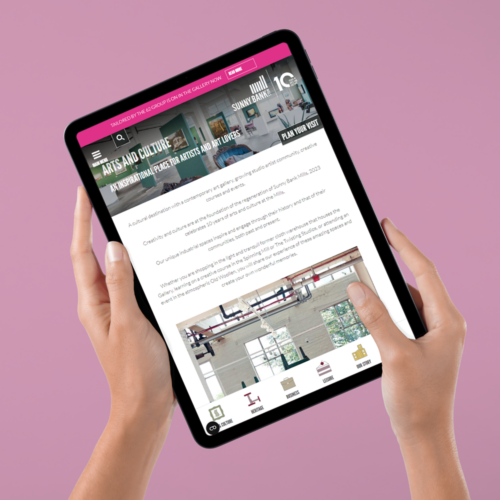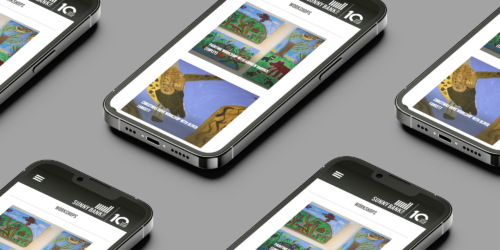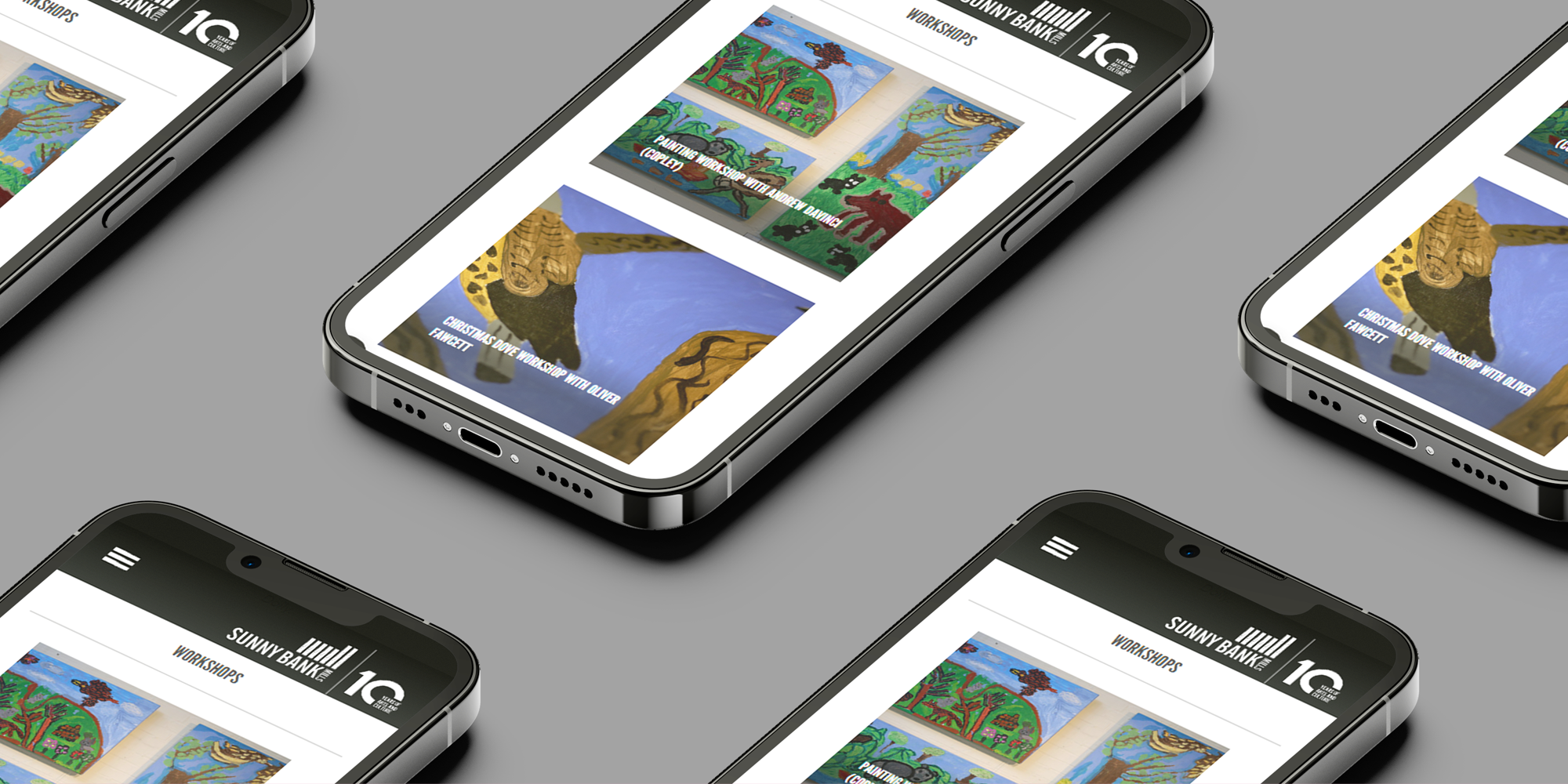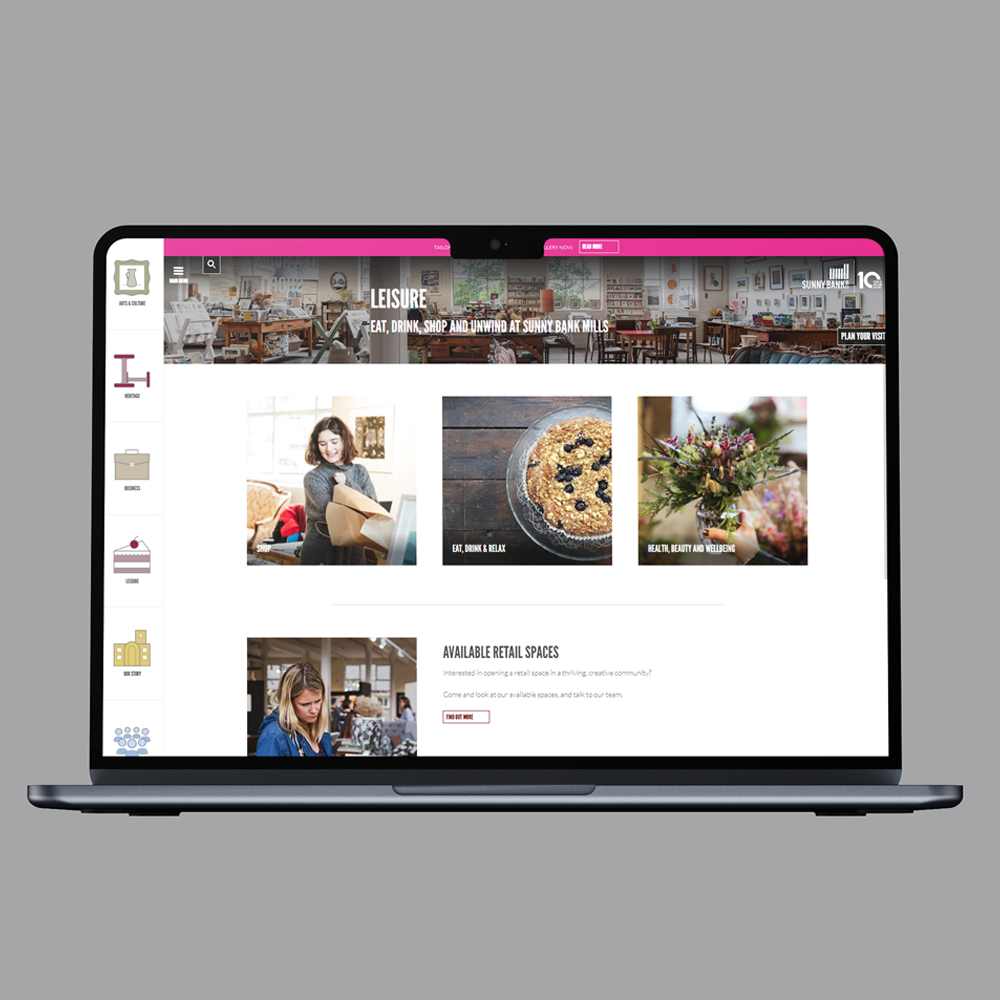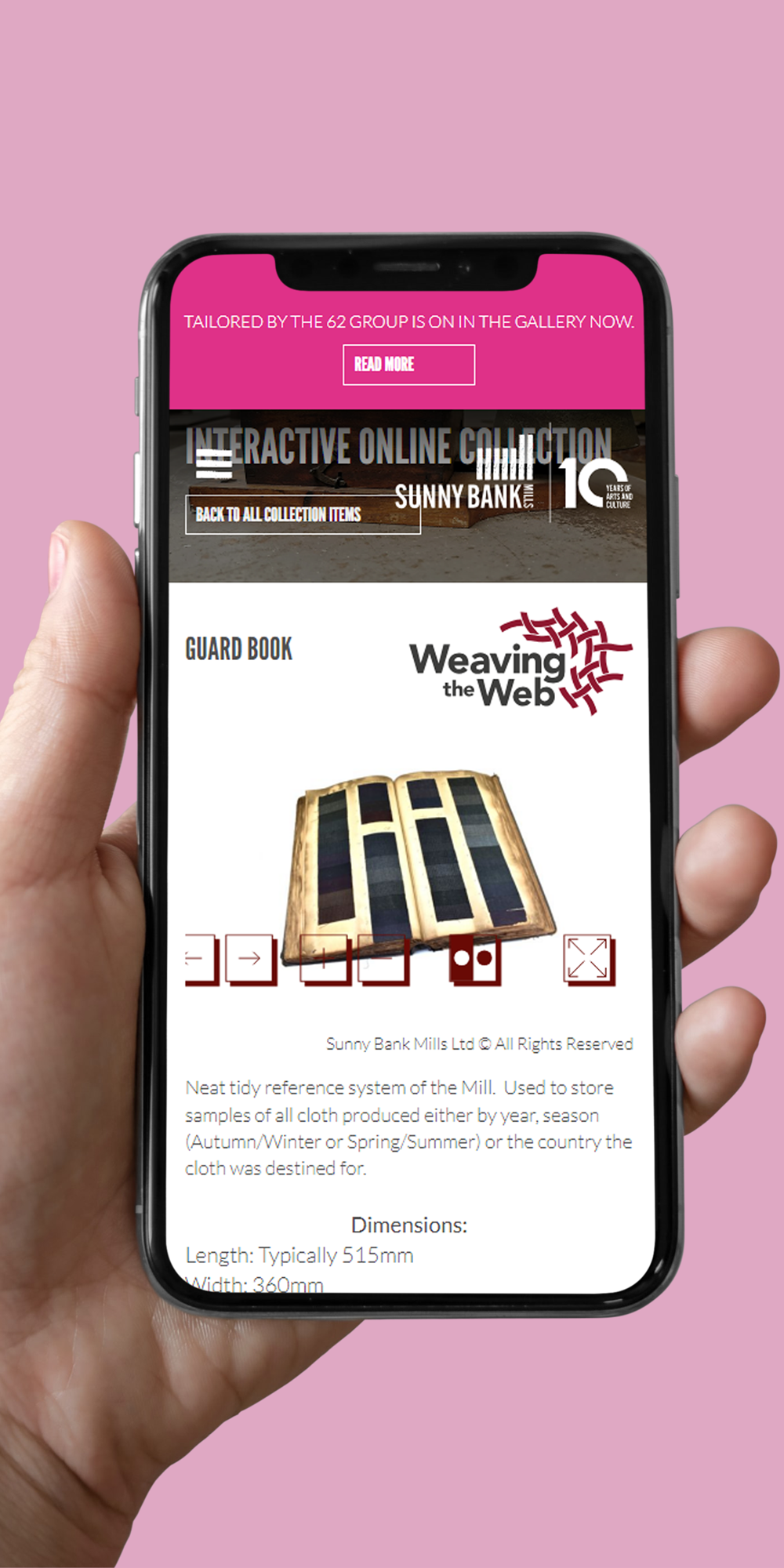 The brief
Simply put, a new website. One that brought their old site right up to date with a design and user experience that better captured their identity, while offering improved control and usability for the management team. The inspiration was drawn from their peers in the arts and culture world, with a key goal of reflecting Sunny Bank Mills as a desirable, creative and exciting destination for businesses, creatives and visitors.
Developing a digital identity
With a striking logo and established colour palette in place, Sunny Bank didn't need a branding exercise – but they did need their overall digital identity updating. We pared it back from the bright red brand colour that dominated the old website to a more minimal style that matches the light, airy feel of walking into their gallery space on a sunny day.
Thin dividing lines and geometric shapes, simple yet modern fonts, bespoke iconography and flexible layouts using large square images surrounded by white space that call Polaroids to mind make it content-rich and easy to navigate without being overwhelming.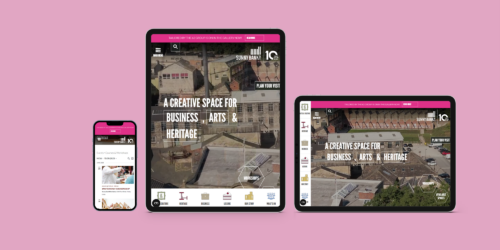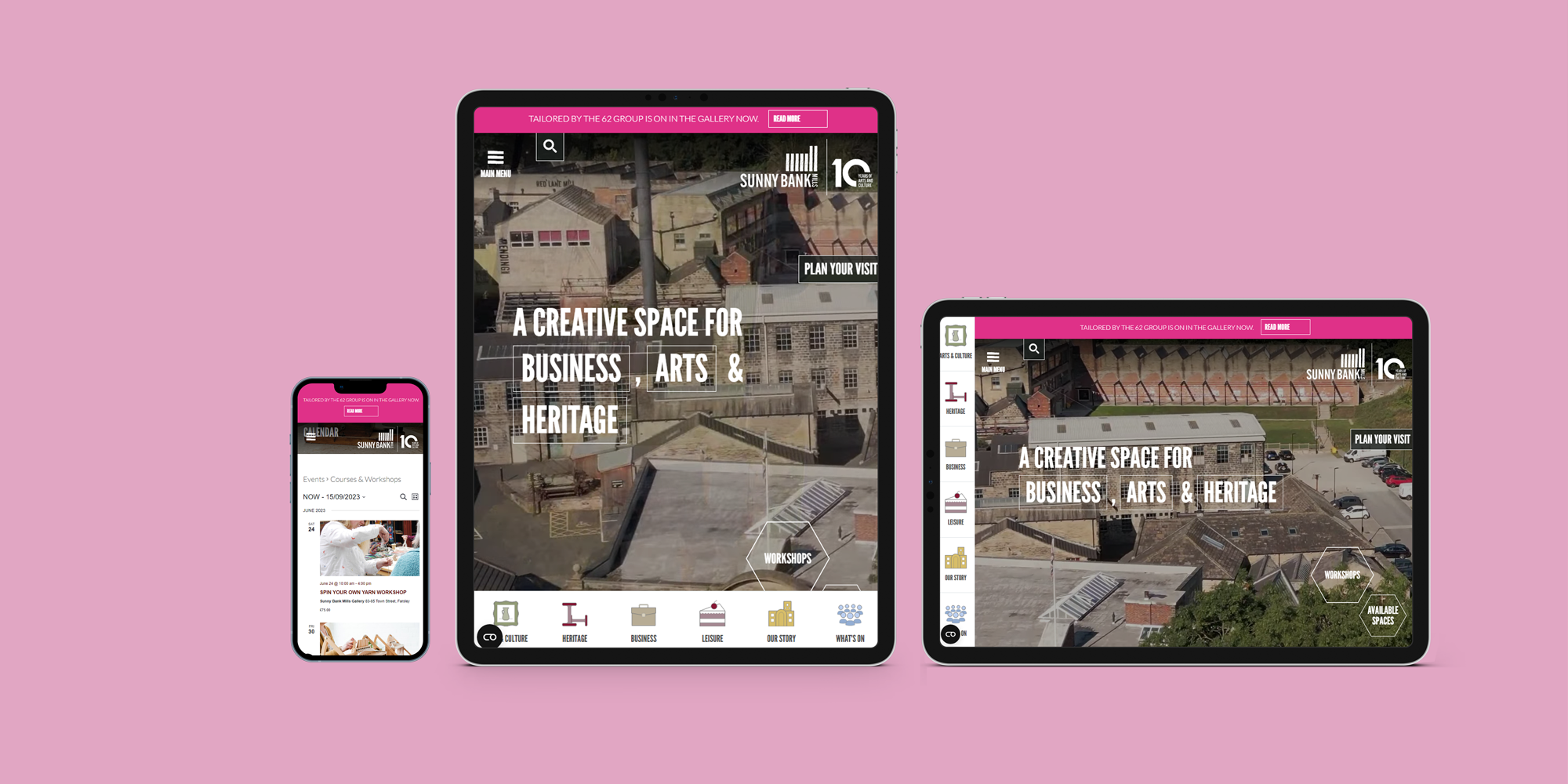 Balancing different requirements
The Mills are a lot of different things to a lot of different people. For some, it's an exciting arts gallery. For others, it's a piece of history, or a workshop space, or a place for seasonal events, or their business landlord, or a place to eat, or shop.
The website has to balance all of these requirements with equal prominence, making every area easily accessible for the people who want to use it. The new sidebar menu provides a handy reference at all times, and the modular building blocks in our bespoke WordPress page builder mean different aspects of the site can fit together comfortably, with equal weighting – or the option to highlight certain areas when required.
The tools to move forward
Sunny Bank Mills is a busy place – there's usually a lot going on with artists, businesses, events and the archive. The site needed to be easy to use and update by a lot of different users that would be keeping their own sections up to date. The site also features a custom Eventbrite integration for the team to manage their events ticketing.
Our aforementioned WordPress pagebuilder, developed in-house by our team, gives them all a high level of control over building custom layouts in an easy-to-use drag and drop interface – with any layout guaranteed to break down and display well on all devices. A blog and event calendar on top give them everything they need to maintain an active site.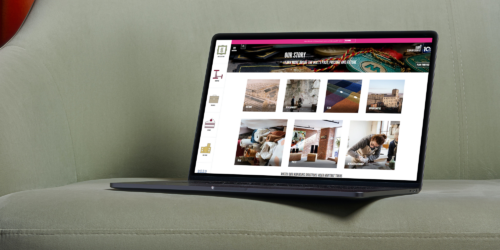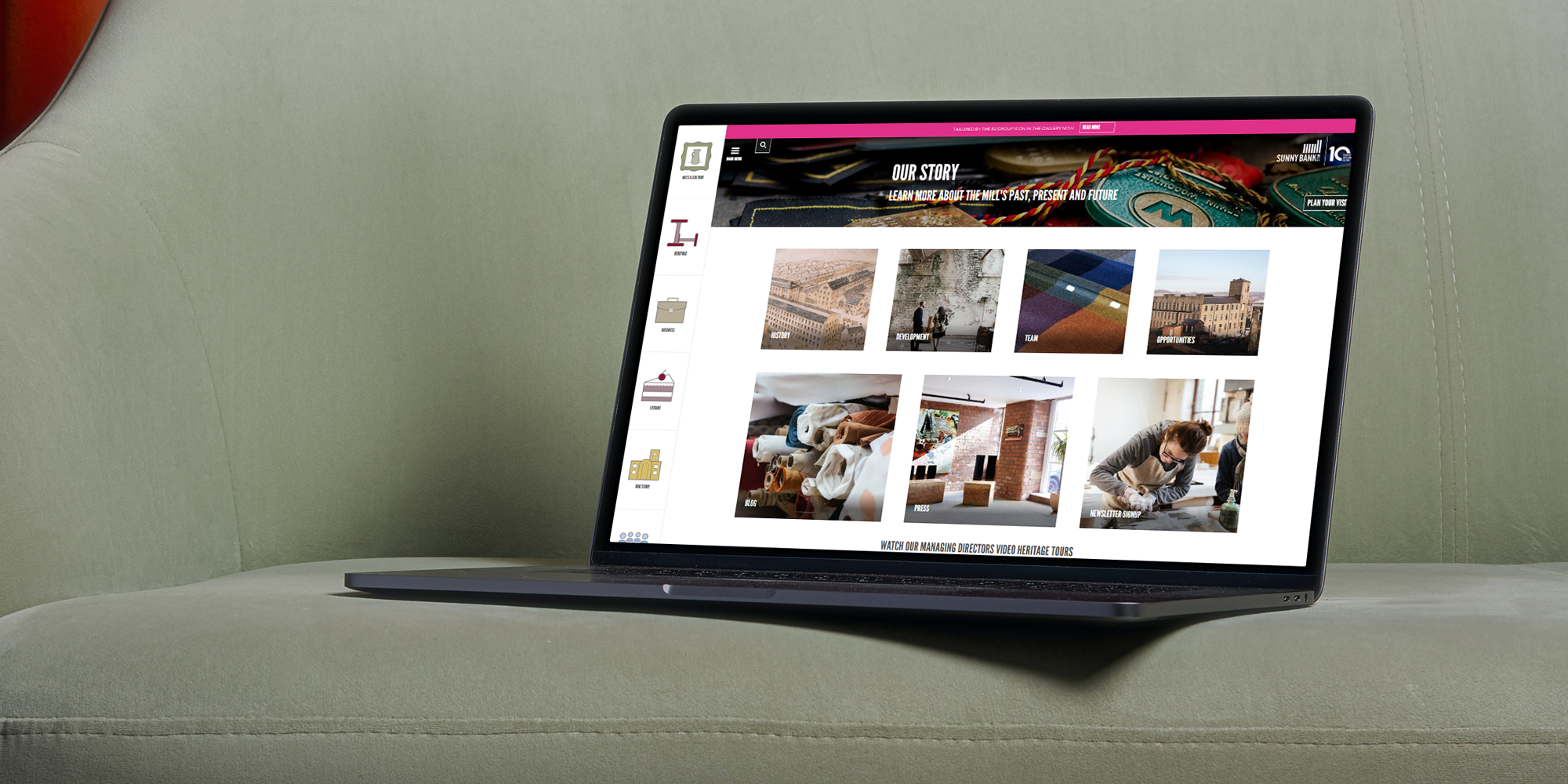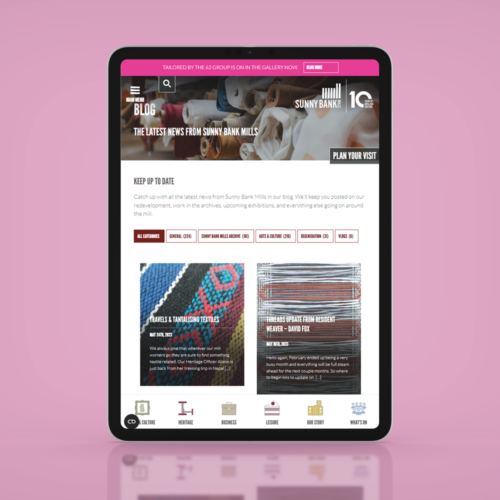 In the future
We loved working with the Sunny Bank team, and they've come out with one of our favourite sites in some time – it looks great, and all involved are really pleased with it! We're continuing to help them out with ad hoc queries and additions as they get to know the platform and figure out the ways in which they need it to grow to accommodate their needs. This has included a full AA accessibility audit to ensure their website can be enjoyed by users of all abilities.
We're always keen to work with businesses based in Leeds (even ones just outside of Leeds, like Sunny Bank Mills), find out more about our exciting Leeds-based web design and marketing projects.
You can also find out more about our ongoing work with other organisations in the arts and culture sector, as well as ecommerce brands and online retailers.
"Splitpixel listened to our brief and more or less nailed it in one. They have a responsive and enthusiastic team with a finger on the pulse of what is new or old hat. They also have a practical view of achieving an aim in a cost effective way. New websites can get very expensive in some hands! We are delighted with the fresh new website that will really allow us to capture new customers and visitors."
John Gaunt
Sunny Bank Mills