About Budleigh Music Festival
With a particular focus on classical and contemporary music, the Budleigh Music Festival is an annual week of live music performances in the seaside town of Budleigh Salterton, Devon. The festival is funded mostly from ticket sales but also by generous donations and sponsorships. The festival is run by a dedicated committee and local volunteers.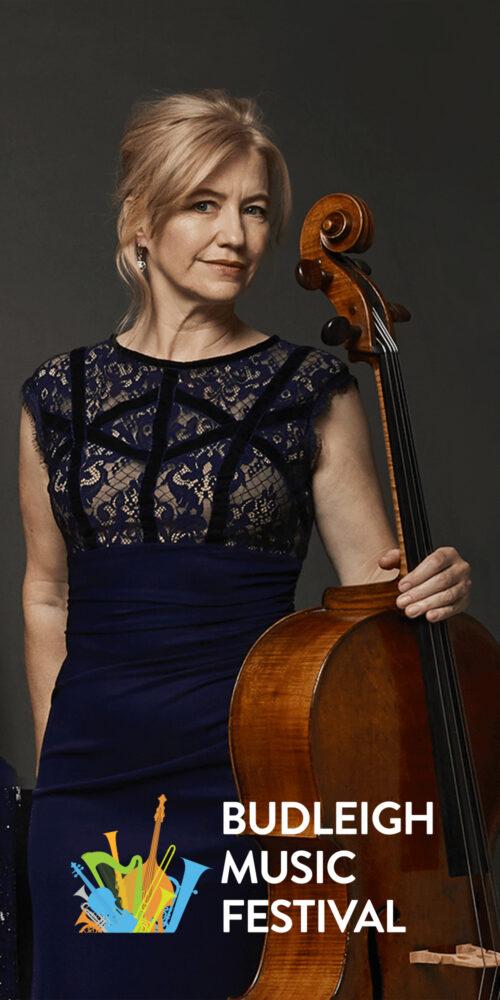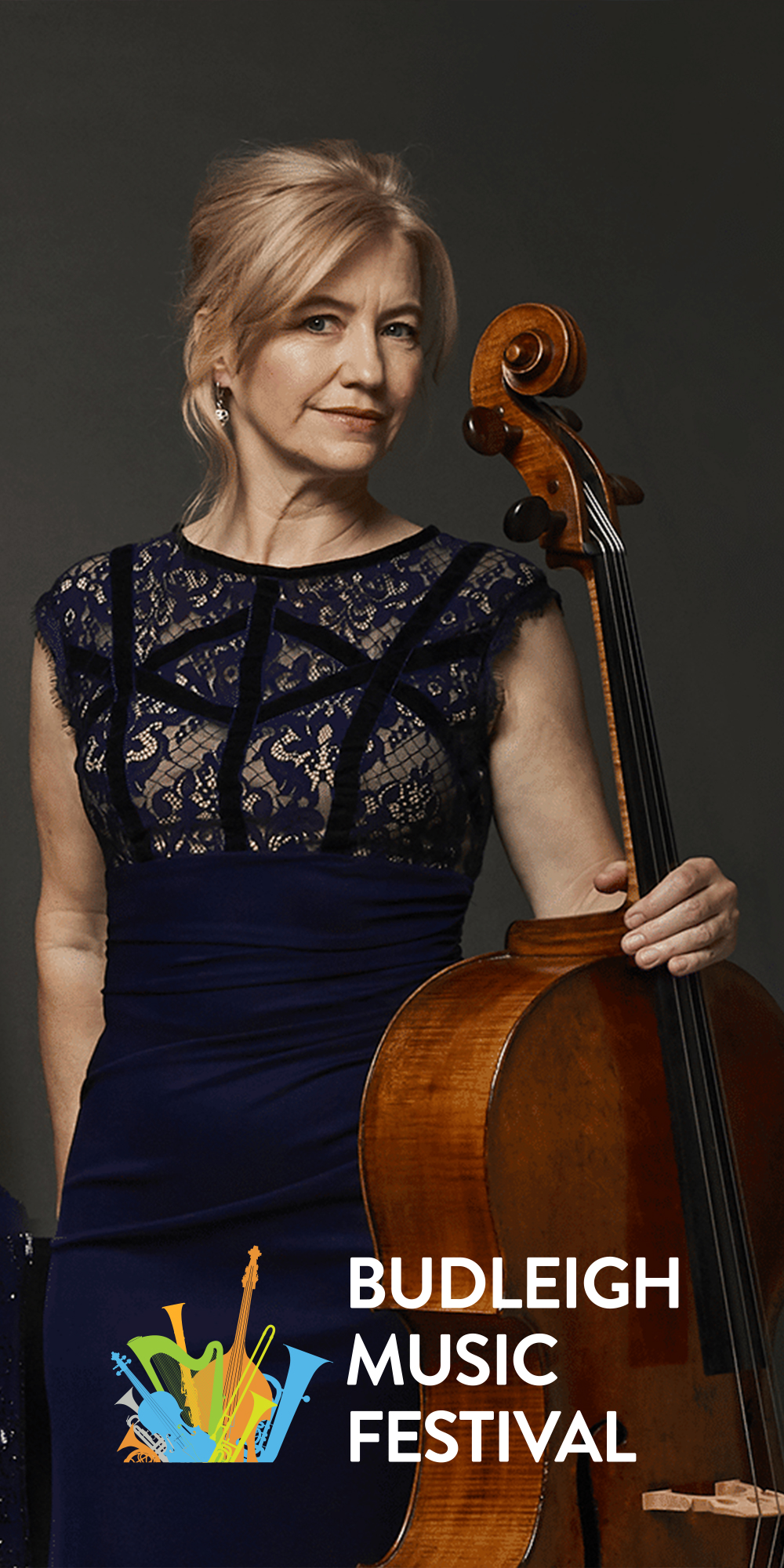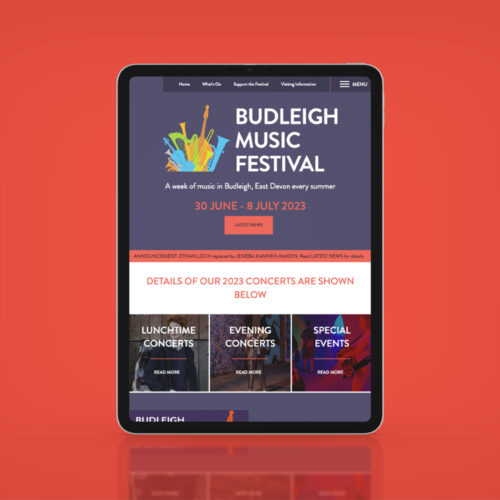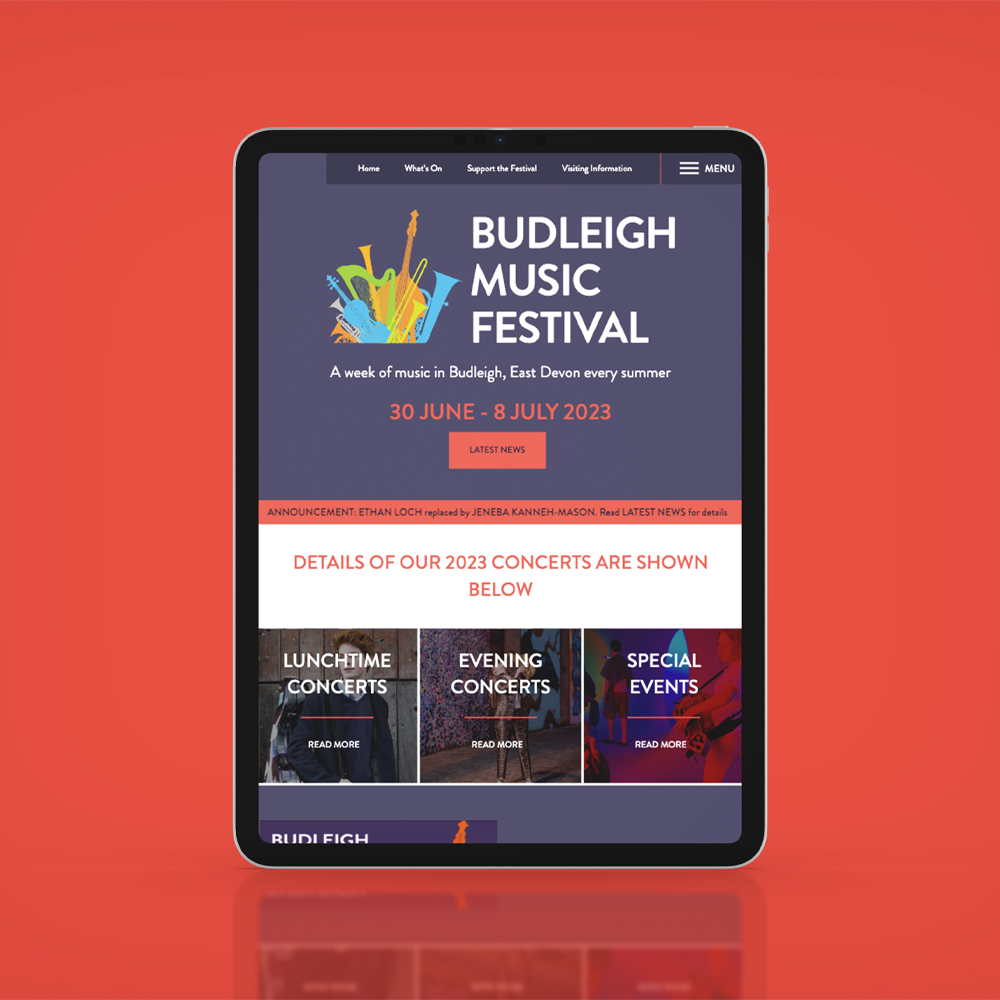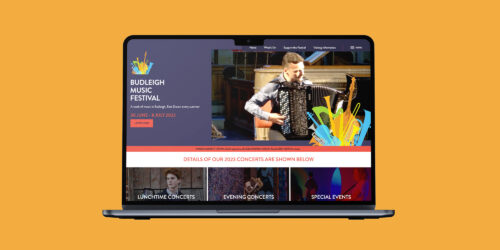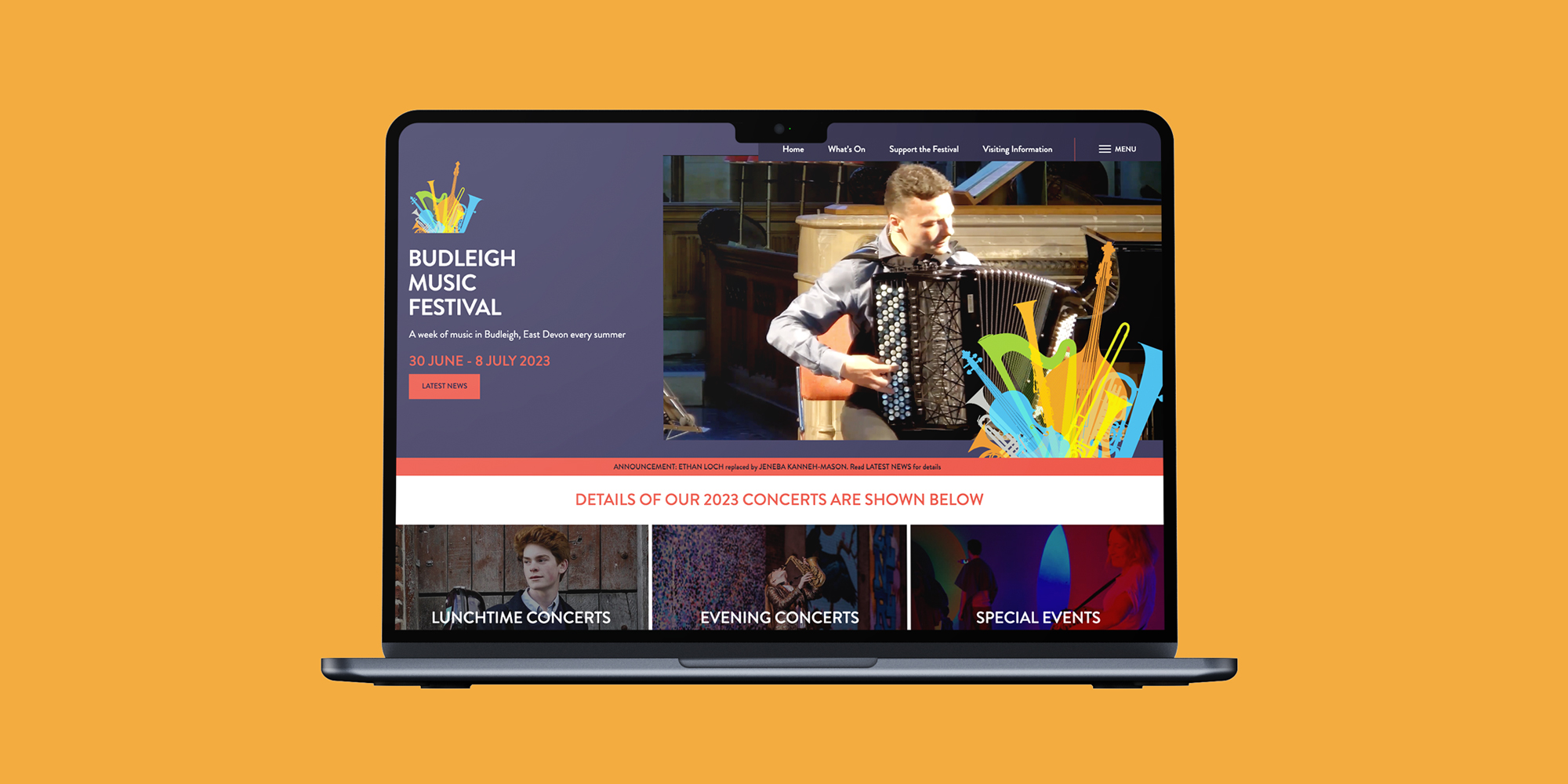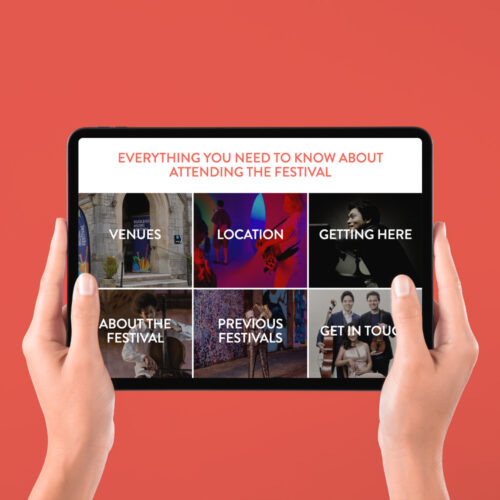 The brief
The team at Budleigh Music Festival were looking for a digital agency to build them a futureproof new website that would be easy to update and maintain. It would need to accommodate lots of high-quality multimedia content including images, videos, forms, social media, and more.
They wanted something bright and fun to highlight the incredible variety of performances they host every year and encourage visitors to buy tickets. This also meant developing a better solution for their events listings to create a smooth purchase journey and ensuring navigation is as easy as possible.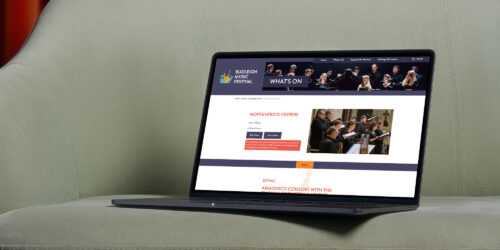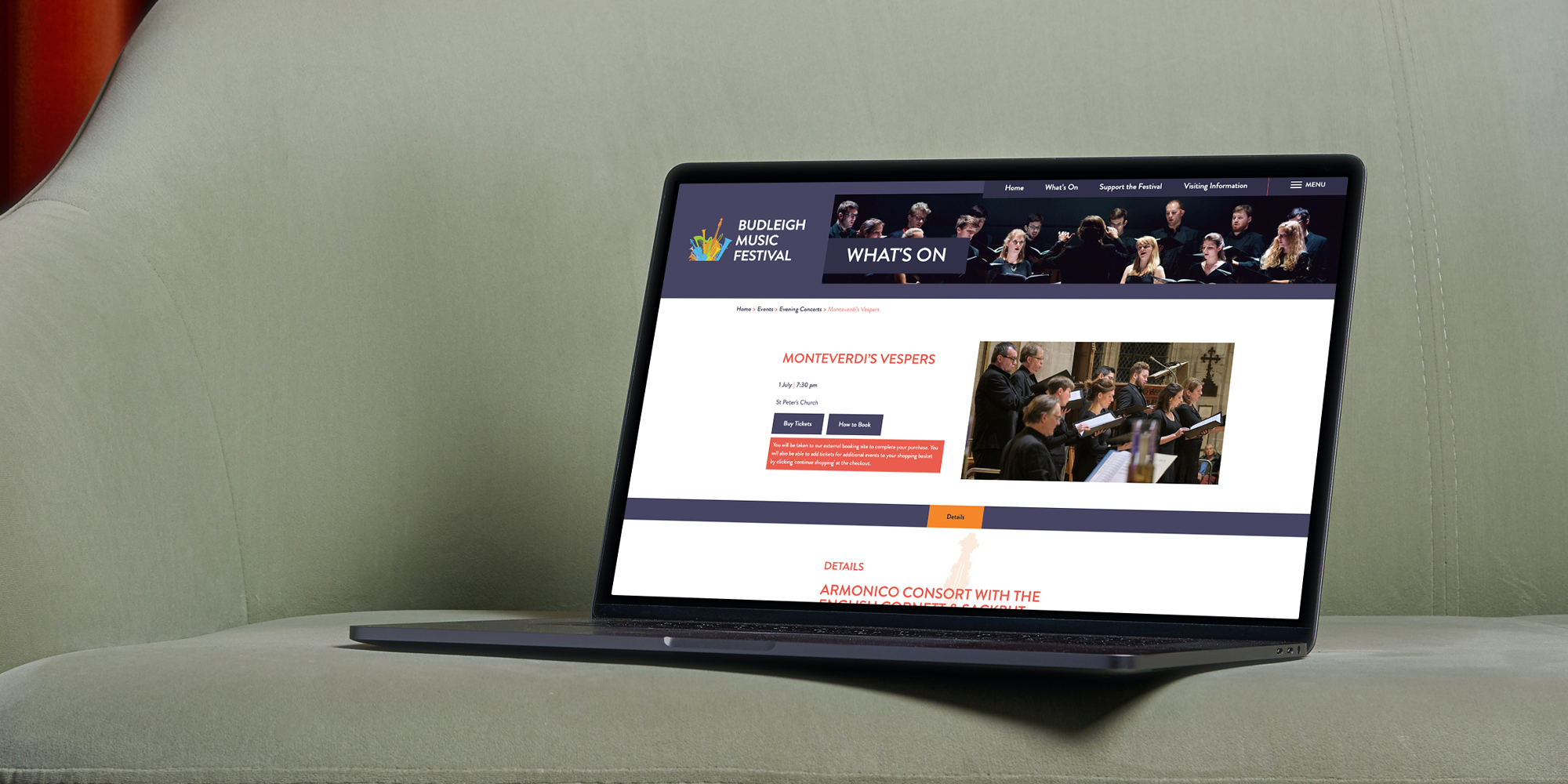 Bold web design
The homepage's hero video serves as a fantastic welcome to the site with a montage of the festival's previous live music performances. Similarly, the category blocks make great use of photographs of festival artists, this strong imagery draws users in and leads them further along their web journey.
Our Web Designer, Amy, translated the festival's logo and colour scheme into a fully realised digital brand. The design features bold text, large responsive buttons, and colourful musical instrument motifs that repeat throughout the site, making it lively and engaging.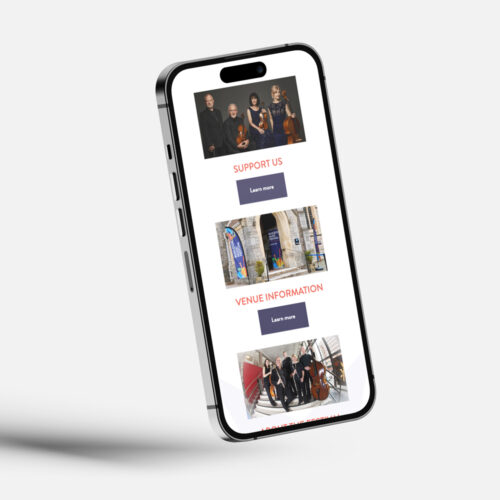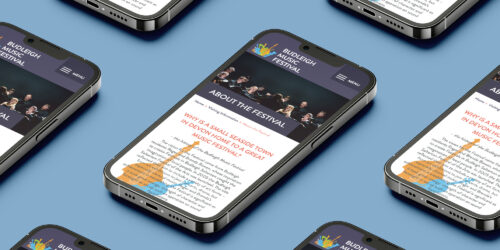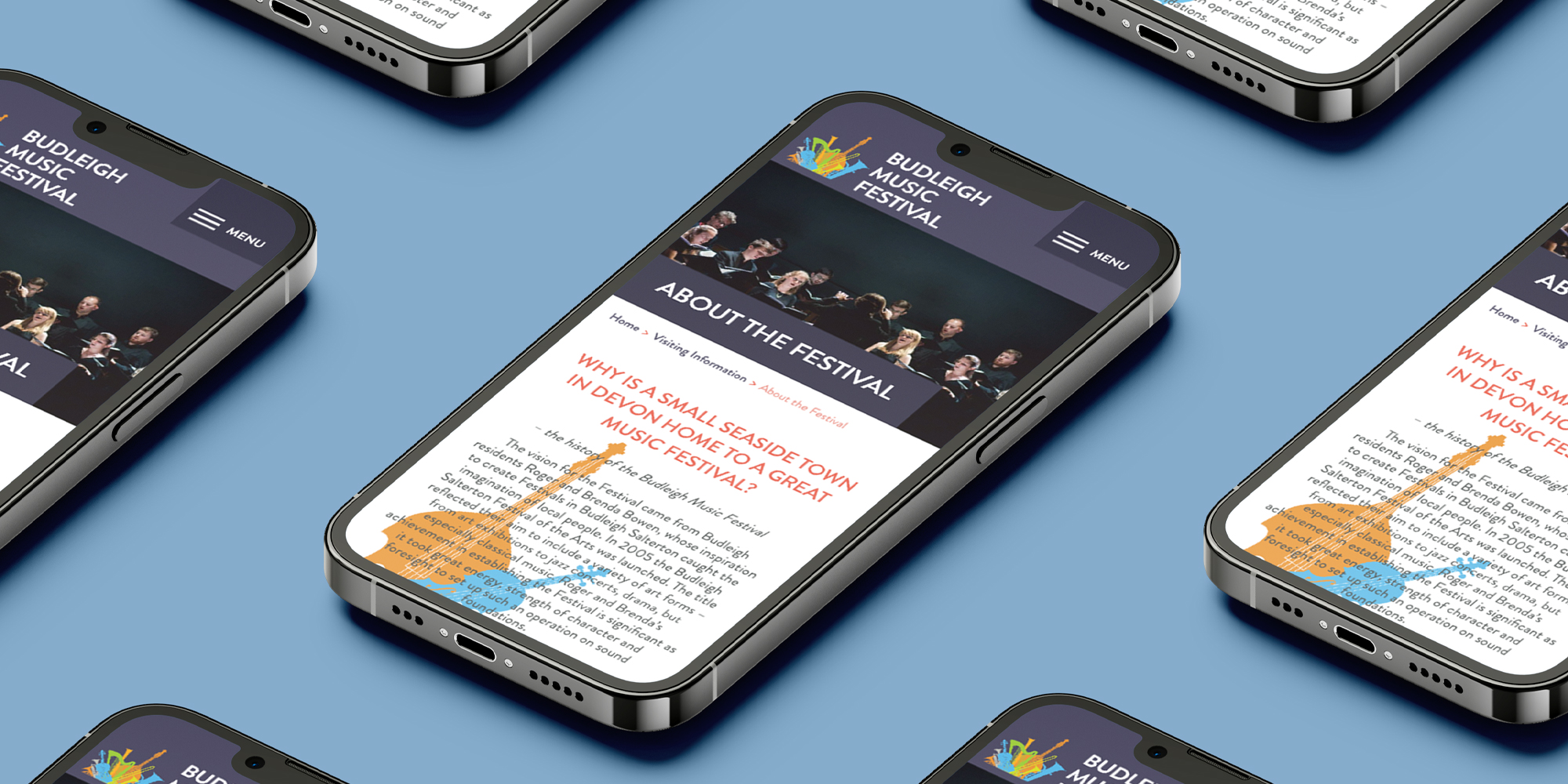 Functional WordPress development
The website is totally modular which means that the festival team can easily add new pages in the future and are able to amend, update, and rearrange content whenever they like.
Our Web Developer, Max, built custom forms to manage donations, sponsorships, memberships, and newsletter sign-ups – these are all are accessible and easy to use. For ease of navigation, he also built a sophisticated megamenu to help send users in the right direction.
Max also built a bespoke website calendar that links events to TicketSource where the festival's online ticket sales are managed. This will make the bookings process totally painless for both website users and the festival team. We can't wait for them to feel the benefit of the new website when festival season comes around!
"We were attracted to Splitpixel because the websites they had created for the performing arts sector showed strong branding for each client and clear presentations of events and booking. The Splitpixel team were professional, they took care to understand the spirit of our festival, they listened to our wants on presentation but offered creative alternative ideas for graphics, and the journey through the website.
Budleigh Music Festival is proud of its new website which is now showcasing the annual festival with plenty of potential for us to change how we present features, videos, photos and news, as the seasons progress."
David Thompson & Paul Abbott
Budleigh Music Festival