Custom integrations from a Spektrix Partner
As a specialist Spektrix agency, we build websites that creatively incorporate the industry-leading CRM software so you can get the most out of it. We're proud to be a Spektrix Partner, offering Spektrix WordPress integration expertise to a growing number of satisfied clients.
Easy to use and easy to manage, a Spektrix WordPress integration enhances your digital offering. By using custom feeds, we can code a Spektrix WordPress integration directly into your new site, giving audiences a consistent, accessible user journey from start to finish.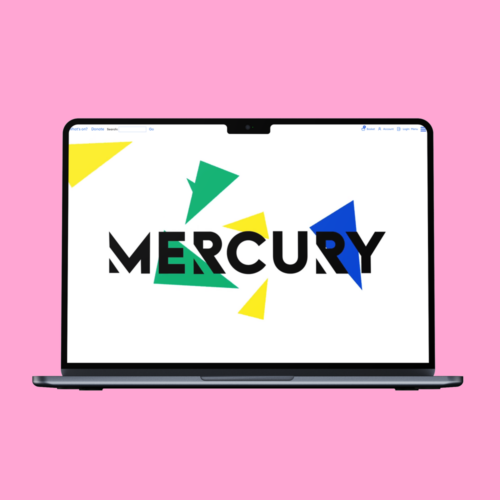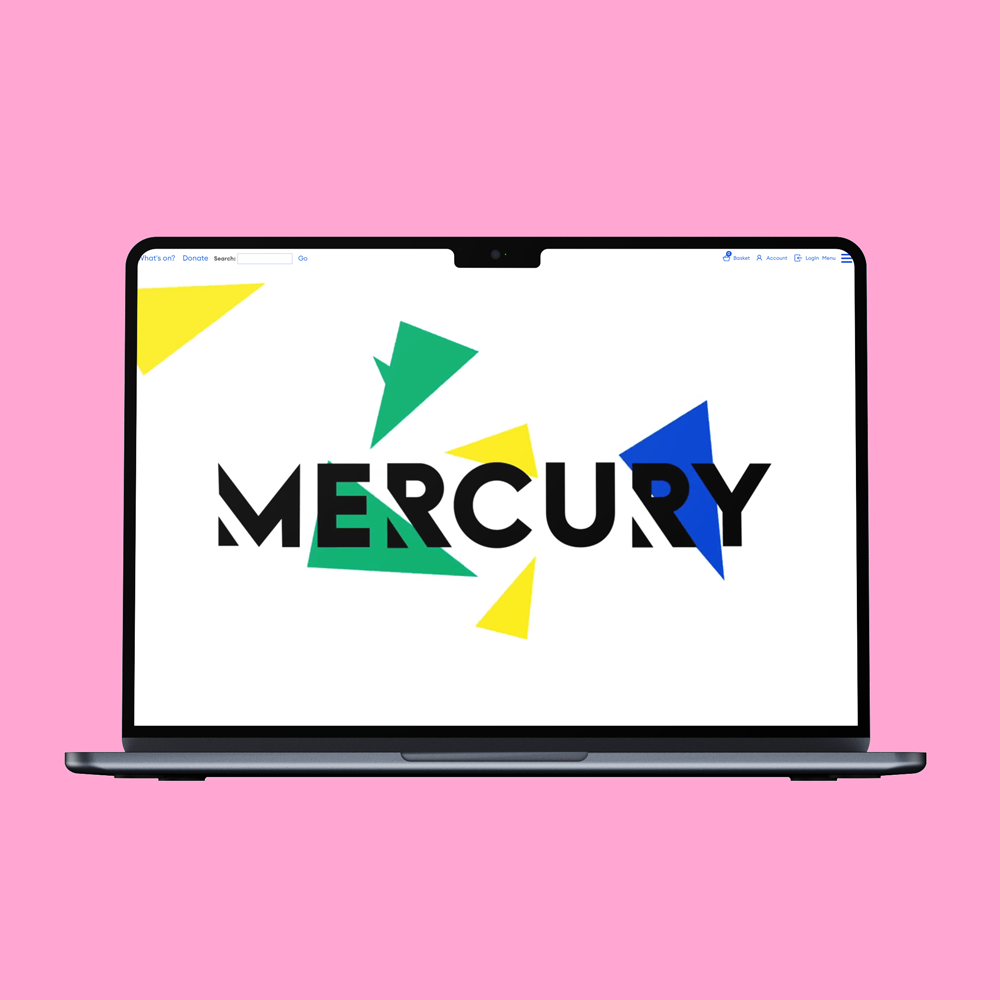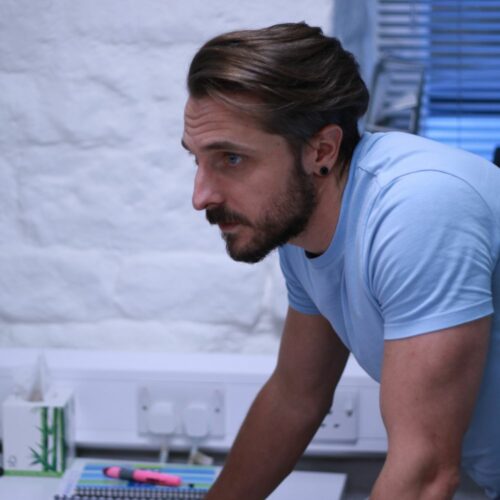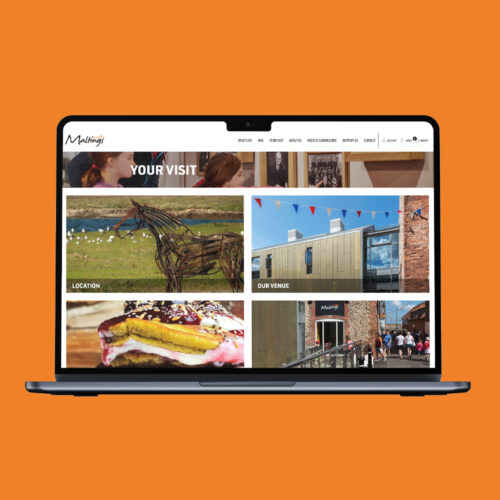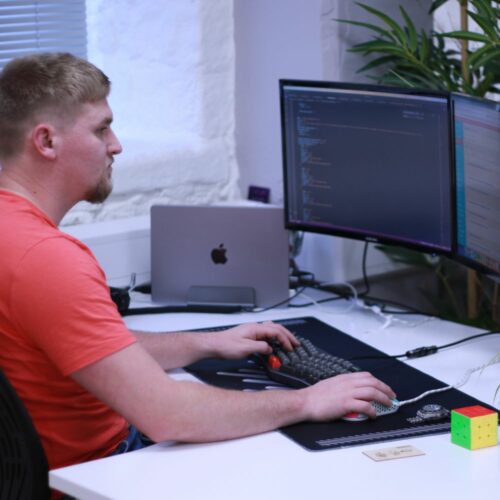 Helping you make the most of Spektrix
We work with Spektrix's own web components and booking options to handle donations, memberships, priority bookings, facilitated bookings, merchandise, and a whole host of upsell and cross-sell possibilities.
Spektrix is an excellent CRM tool, but its content capabilities are more limited than WordPress. To get the best of both worlds, we split how your workload is managed. Use Spektrix for ticketing and sales information, use WordPress to manage multimedia content and beautify your event pages.
We can use the software's sophisticated tagging features to create a more accessible user journey. For example, tagging events with access information allows us to pull together a simple, filtered accessibility listing – incredibly useful to anyone searching for events that accommodate their access needs.
Similarly, tagging users with permission levels allows us to provide on-demand video content – hiding videos behind a paywall that can only be accessed by a logged-in user with the relevant tags. With a Spektrix WordPress integration, the possibilities are virtually endless!
Take a closer look at Spektrix features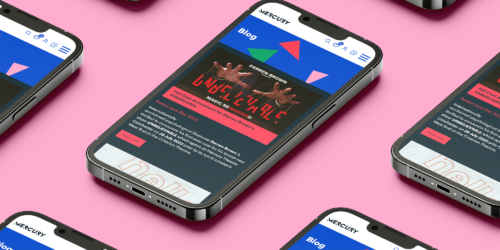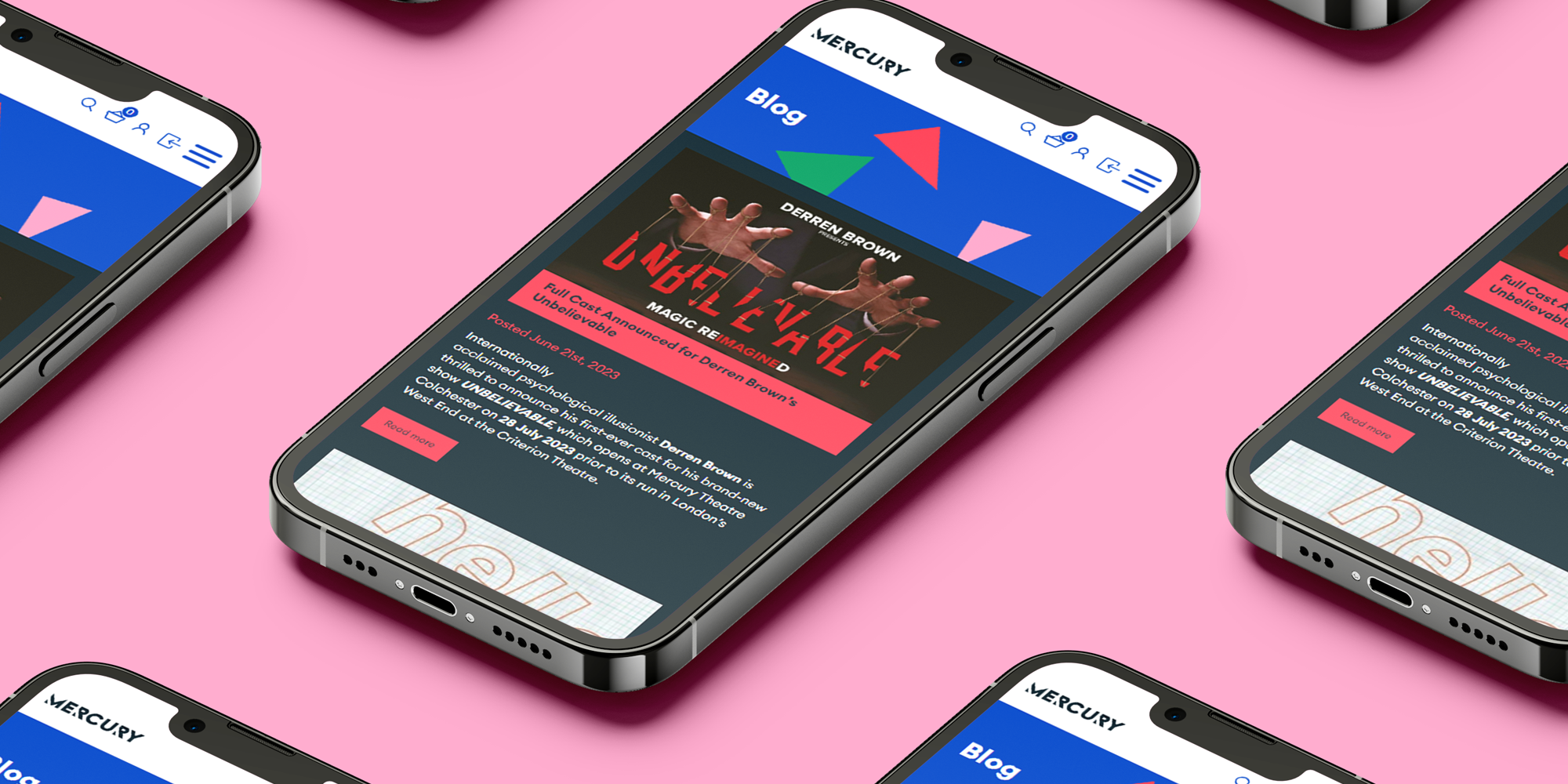 How a Spektrix WordPress integration works
We import event information from Spektrix on a regular schedule via an API feed to populate event data on your new site. We include additional fields in WordPress so that you can add any event content you like.
Data is passed to a Spektrix URL seamlessly embedded into your site via an iframe at the latest possible point in the user journey to make the bookings. This means you'll only have to input the show data once, our integration code handles the rest automatically.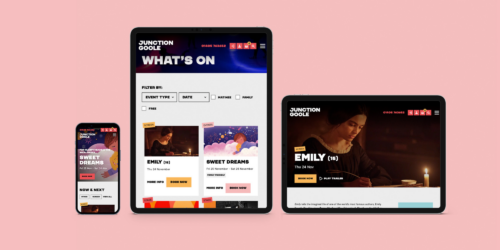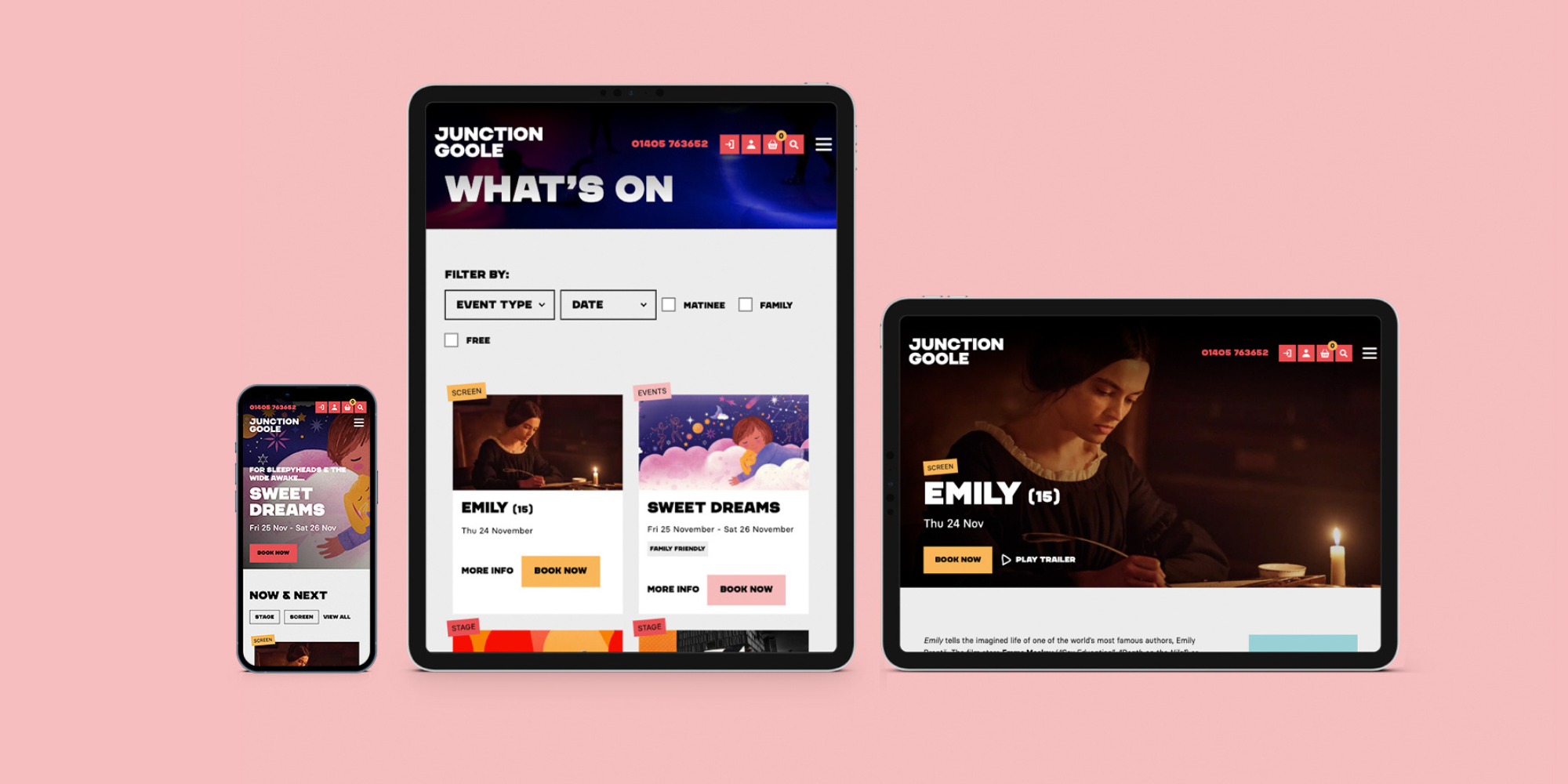 Junction Goole
We helped this local arts venue in Yorkshire make the switch to Spektrix, streamlining their booking process.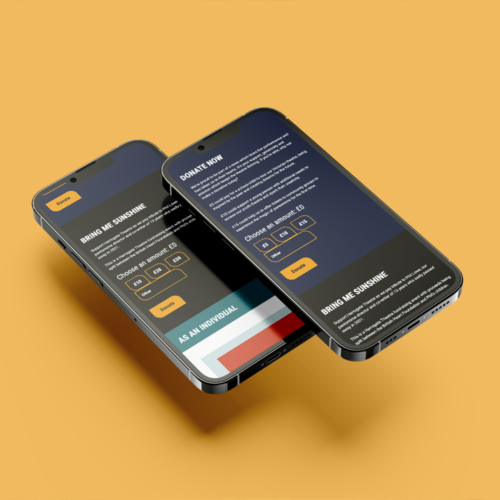 Harrogate Theatre
We built a fab new site for one of North Yorkshire's top venues, complete with a Spektrix ticketing system.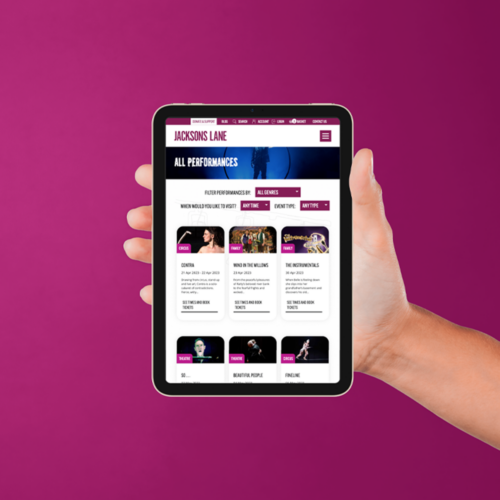 Jacksons Lane
This North London contemporary circus arts centre needed a new site to increase ticket sales through Spektrix, and we delivered.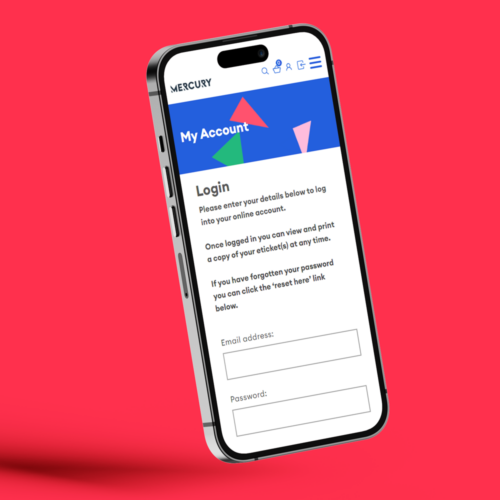 Mercury Theatre
Colchester's artistic powerhouse, Mercury, needed a new Spektrix-integrated site; now they're perfectly set for future growth.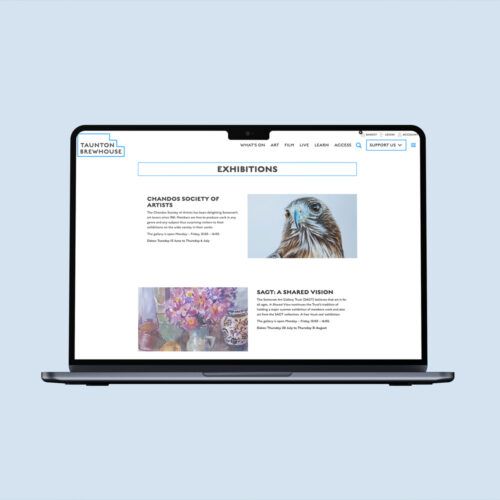 Taunton Brewhouse
Complete with a custom Spektrix integration system, we designed and built a stylish new site for this Somerset arts centre.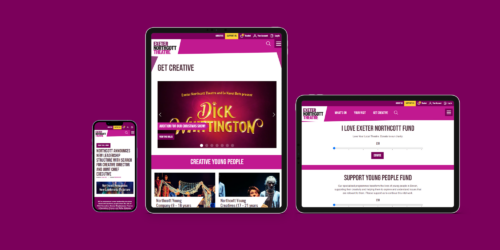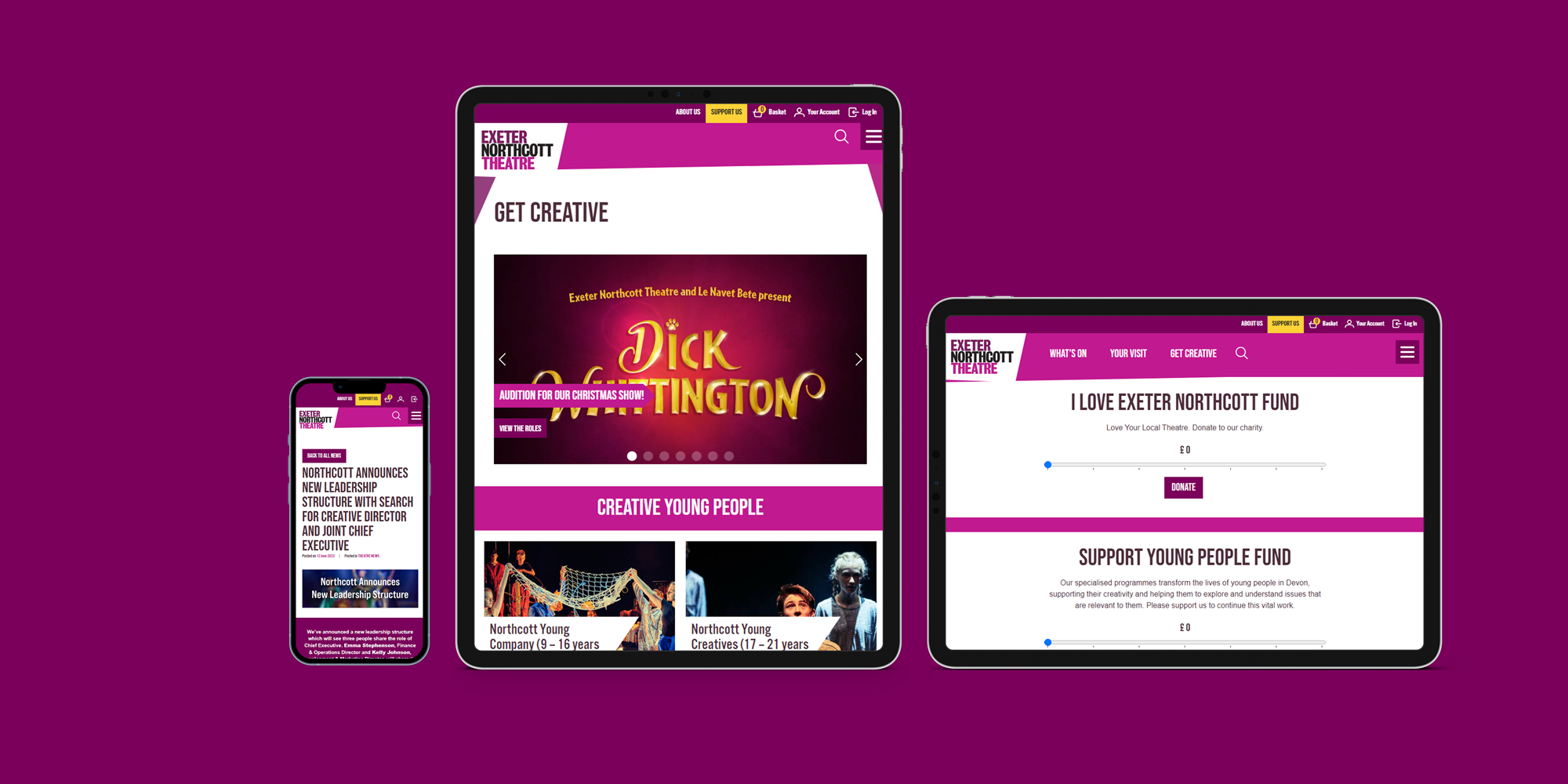 Exeter Northcott Theatre
We delivered this regional theatre in Exeter a bold new website with a fantastic, seamless Spektrix events system.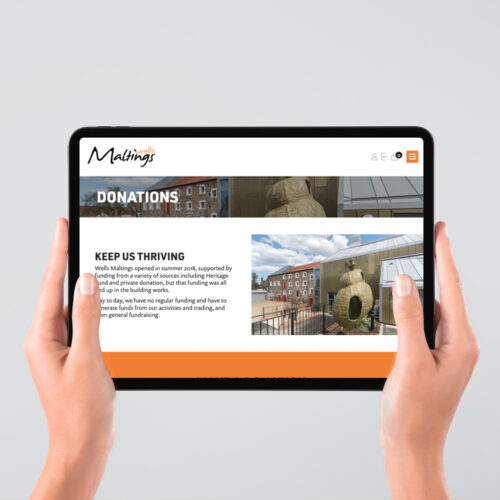 Wells Maltings
For this Norfolk arts centre hosting shows and hiring out their spaces, our Spektrix integration simplified everything.
"The best thing about working with Splitpixel is the collaborative way they approach every project and every detail of build and design. Thanks to their open and honest approach and technical know-how, we were able to get exactly what we were after: the best user experience for our customers and easier for our team to update the CMS.
The smooth integration with our box office system was instrumental in this, and Splitpixel's expertise and experience with Spektrix WordPress integration was invaluable. We were really able to push the envelope; no challenge is too big for this team!"
Laura Van Wymersch, Marketing Manager
Exeter Northcott Theatre