Taunton Brewhouse have been showcasing live theatre, music, films, and performing arts classes in Taunton for over 40 years where they offer some of the most exciting arts and culture events to be found in Somerset. Taunton's largest arts centre, Brewhouse provides local businesses, schools, arts organisations, and community groups with popular hireable spaces – studios, exhibition rooms, and a 350-seat auditorium.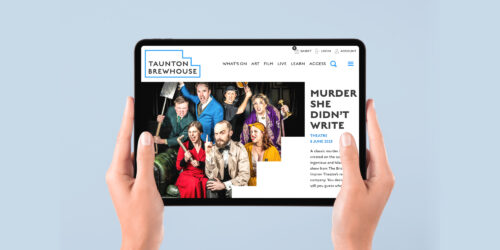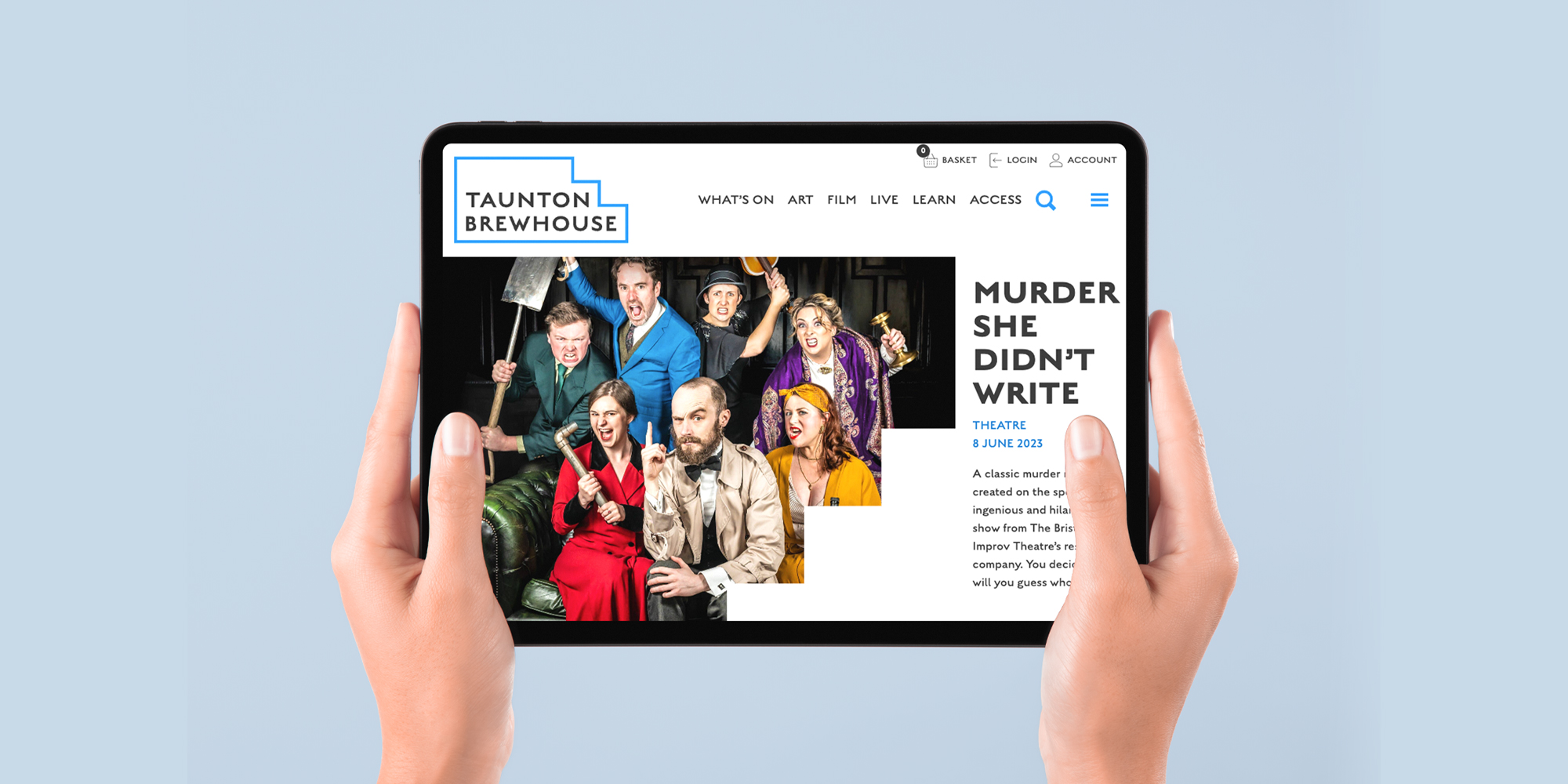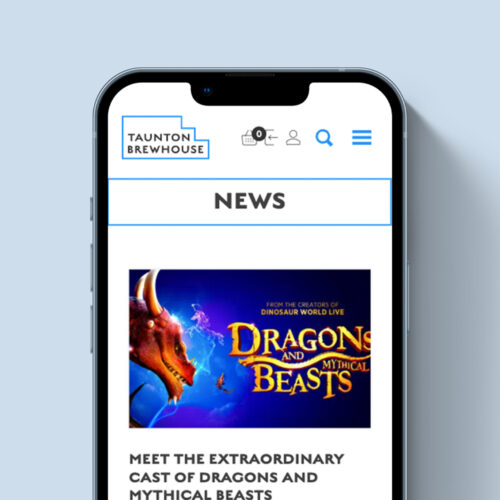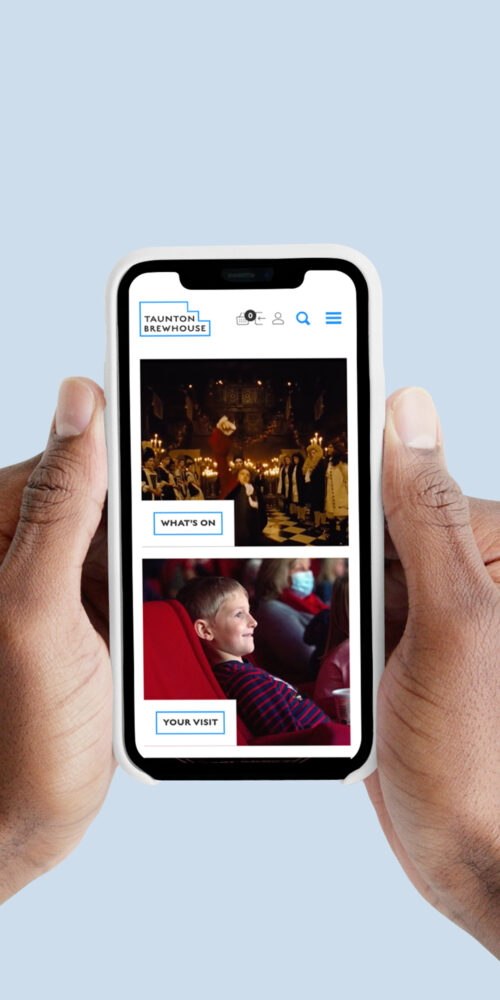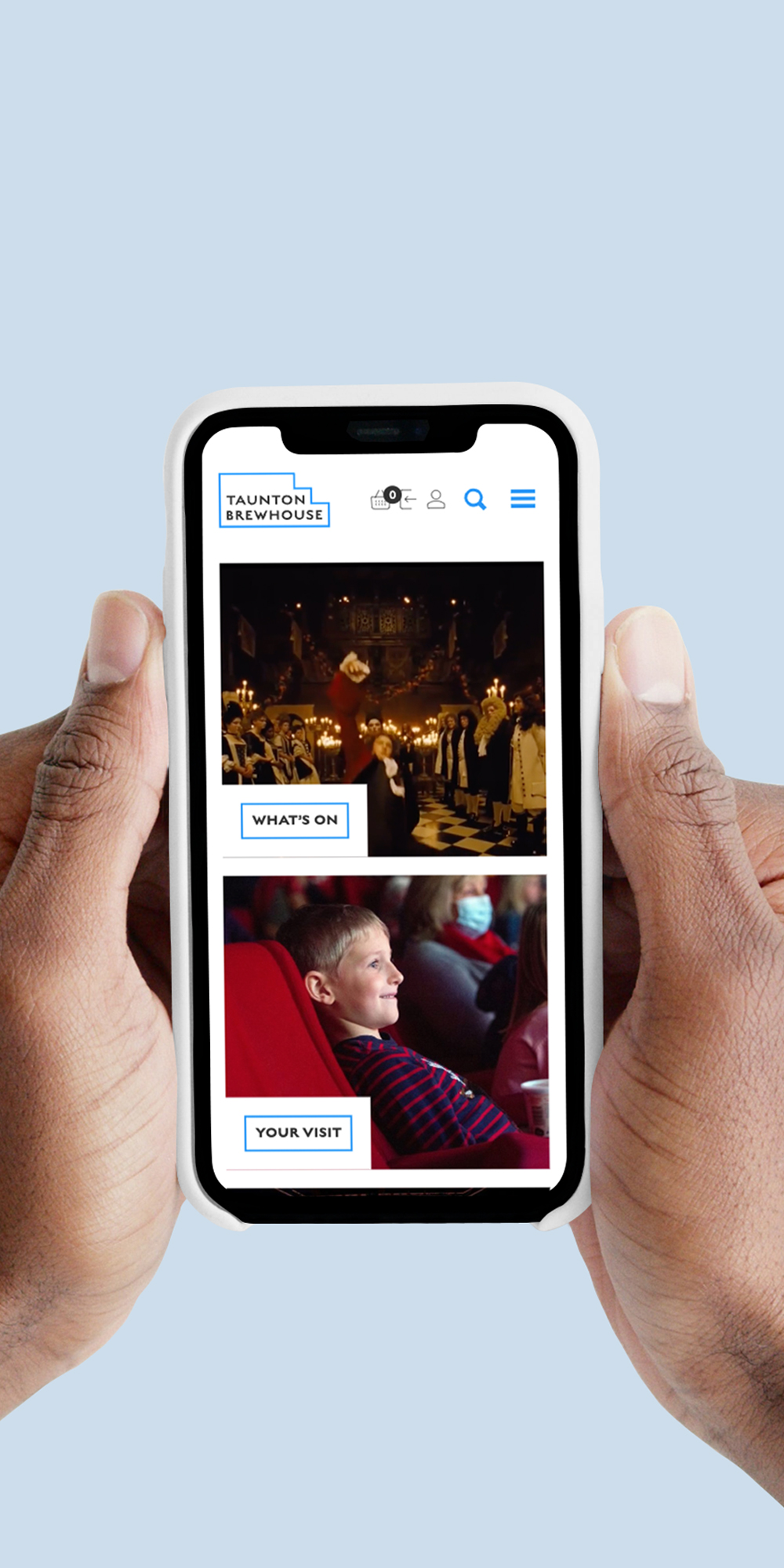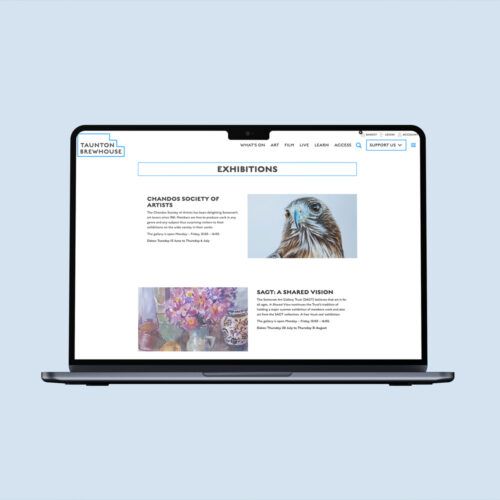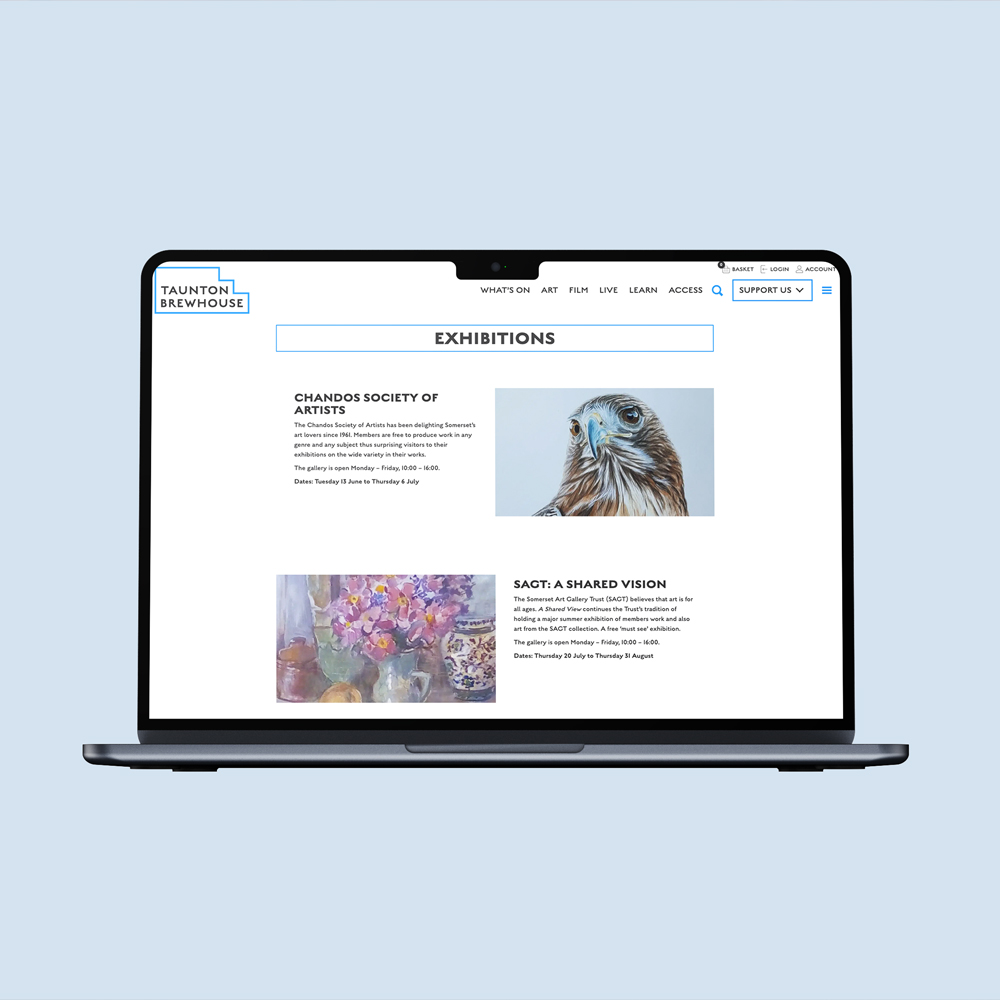 The brief
Impressed with our website projects in the theatre and performing arts sector, the Brewhouse wanted us to deliver a site with a smooth user journey that would best highlight their range of events and successfully integrate their bookings and donations systems with Spektrix.
They also wanted something that would feature bold, high-quality multimedia to entice audiences to their events and classes – including images and videos. To create something inclusive without compromising on style and aesthetic, they wanted a site built to AA accessibility standards, placing user experience at the heart of the new design.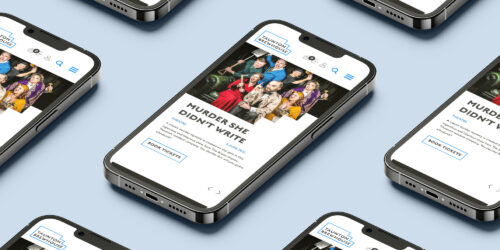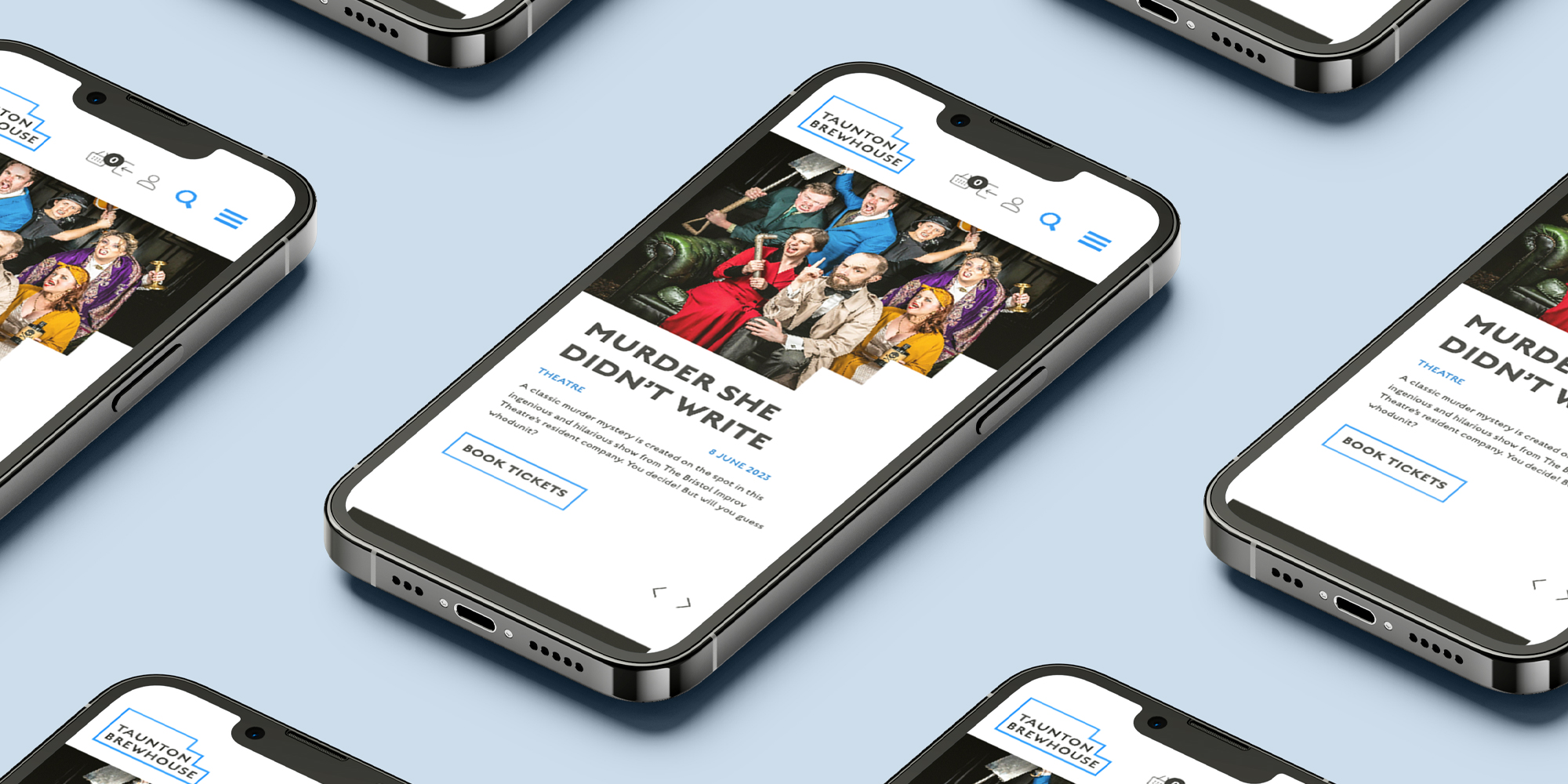 Bold design
Our Creative Director, Rob, developed a digital presence that would reflect the bold, independent vibe of the arts centre. One striking way he achieved this was to mirror the exact shape outline of the Taunton Brewhouse logo into elements like homepage hero slider.
He chose an accessible colour palette of blues and greys with a lot of white space to let all the content breathe. Pairing a classic font with stylish headers and buttons framed in blue, Rob delivered a distinctly minimalist, arthouse aesthetic which really leans into the Brewhouse's personality as a trendy, local film and arts venue.
Smooth integrations
To streamline the bookings and donations system for Taunton Brewhouse, our developer Max built their WordPress site with a seamless Spektrix integration. Max also built the checkout area to facilitate custom bulk booking for classes and workshops – something that will really enhance the ticket purchasing process for schools and art groups.
The memberships and donations areas are also integrated into the same process, improving patrons' user journeys and making everything as easy as possible for the team at Taunton Brewhouse to manage. For a registered charity, the donations feature has to be prominent on the site to increase conversions and generate much needed support.
increase in referral traffic users
At seven months post-launch!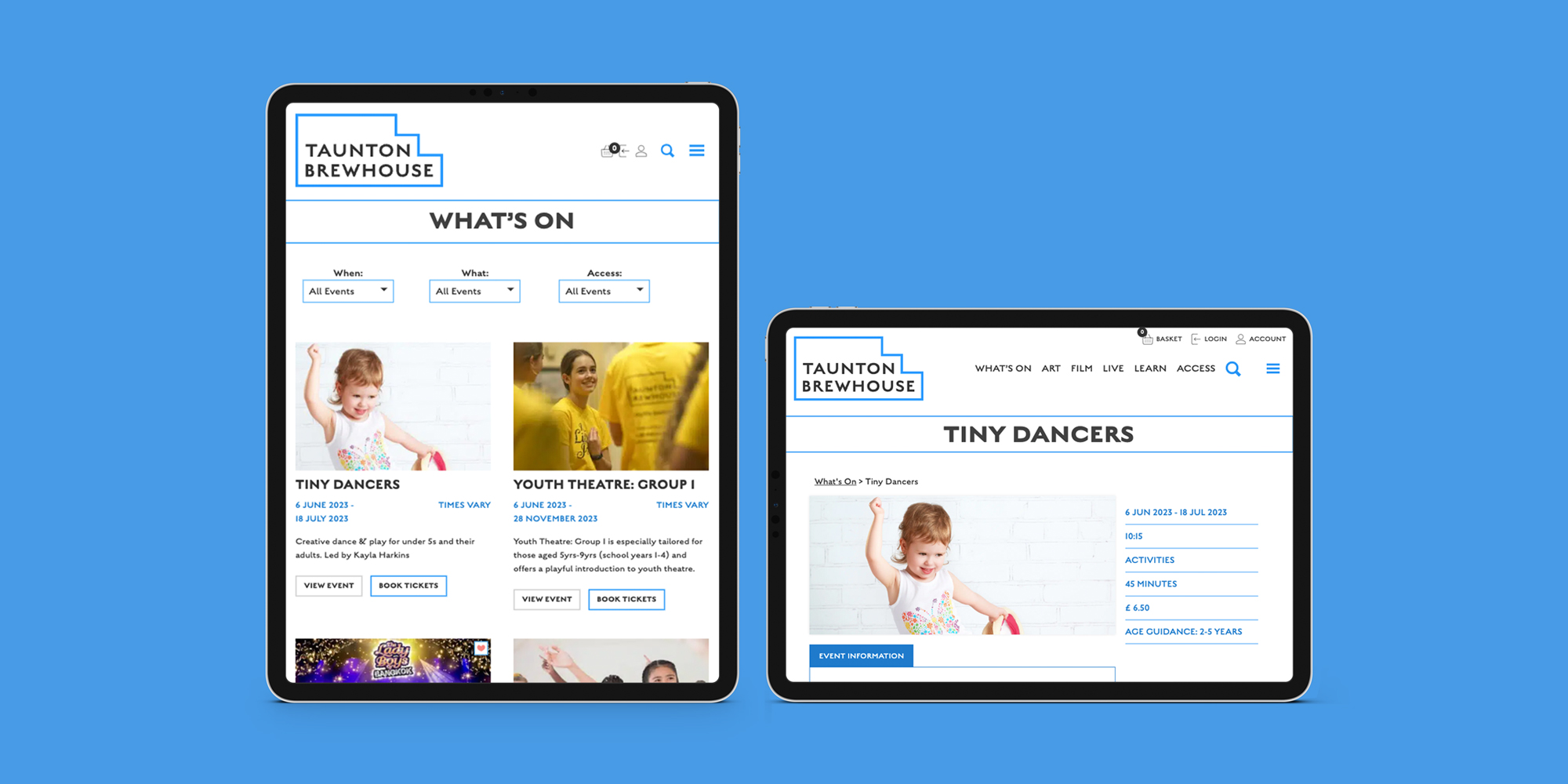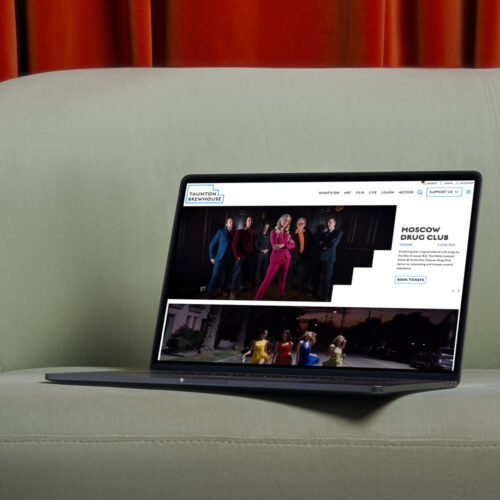 Futureproof development
We build all our WordPress sites to be flexible with a user-friendly page builder. We created a website that the team at Taunton Brewhouse will be able to update easily for years to come – enabling them to create new posts, pages, and events with just a few clicks.
We are really excited for the future of Taunton Brewhouse and want to see their website generate the bookings and donations that such a fun local arts centre really deserves. We will always be on hand to support the Brewhouse with their website whenever they need it.
At seven months post launch, referal traffic users were up by 143.6%, page views rose by 56.7%, and bounce rate improved by -15.3%.