Our new content creator, Ell, talks about things to look for in your competitors' websites when planning for a new site for your company.
Competition in the arena of websites and ecommerce can be fierce. While businesses have the potential to reach more customers than ever before with their online platforms, they have to compete with the vast array of other businesses doing exactly the same thing.
When planning changes to your website, or scoping out a new one, your first instinct might be to suss out the competition to see what you're up against. We encourage you to go with your gut and take a good look at your competitor landscape!
Sizing up the competition
While you're thinking about what sort of website you're after, it's helpful to look at your top competitors for inspiration. Have a look to see what you like about their websites and what you think you could do better. There might not be anyone out there doing what you want to be doing – and now is the time to find out.
Not entirely sure who your competitors are? Try searching for your product or service in Google and find out who are the first few companies to appear – these are your top competitors from a search perspective.
They may not be the people you expect – there could be some unfamiliar names in there, alongside businesses from your area that you'll be used to competing with for customers or contracts.
First impressions
When you first take a look at a competitor's website, what kind of a vibe do you get? Do you like how they come across through their website? Is it easy to navigate? Does the aesthetic represent their brand well? What immediately leaps out to you as something that you like – or dislike?
How's the experience as a user? Have you found everything you want to and was the whole experience smooth sailing or a bumpy ride? Spend a bit of time on their website and imagine you were your target customer – what works well and what could work better?
Not 100% sure who your target customers are? Now's the ideal time to figure it out – read our guide to creating a buyer persona to nail down your customers' traits and pain points.
Once you've familiarised yourself with the general vibe of your competitors' websites, think about what they do well that you want to emulate, and ways in which you'd like to exceed what they're doing.
Sometimes with websites, it's the je ne sais quoi that makes all the difference, and you can't always put your finger on why you like a site so much – that's where thinking about content comes into play.
The content
Once you've got a feel for the website, think about all the things that are on it. Content includes photos, videos, and written text, and it's worthwhile thinking about how these things complement a website.
Do they have lots of nice glossy photos showing off their products and services? Great, unique photography can really level up a website so this is definitely something to pay attention to. If a company relies on obvious stock images, it doesn't look great.
Do they have engaging and relevant written content like the history of your company and topical blog posts? Do you like the tone of voice and does it suit the brand? There's no one-size-fits-all when it comes to written content (it can be funny and informal or technical and professional) – the style entirely depends on your company and the way you want to come across.
So, when reading your competitors' content, think about whether they do this successfully. Don't forget that it's got to be interesting too! Written content which gives just enough detail while being engaging is really important.
Think about how they're using video content. Do they have lots of videos to illustrate their products and services in a quick and professional way? Where are these videos on their site, and how well do they fit into the overall design? Good video content is invaluable so recognising it from your competitors is really helpful.
The features
After you've looked at the content, have a think about all of the extra things that make your competitors' websites stand out from the crowd. Do they have any nifty tools like quote estimators, chatbots for quick and easy customer service, or downloadable e-books? All of these sorts of things add value to a website and can give your competitors the edge in the market.
Think about the way you might be able to leverage these tools to draw in customers. Are these tools all available to anyone browsing their website immediately or do you need to sign up first to gain access? Think about the ways you can use website features to gain those oh-so-valuable email addresses from your target customers.
The marketing
In your market, which of your competitors stand out and why? If you search for your industry on Google, who comes up first? Who is running sponsored ads and who ranks well without them?
Don't forget social media, either! Many businesses generate a lot of leads through their social media, so this isn't to be ignored. When you look for your competitors on social media, what platforms do you find them on? Do you frequently see Facebook or Twitter Ads for your competitors?
Whether it's Facebook, Twitter, LinkedIn, or Instagram, looking at the ways your competitors utilise social media in itself or to help drive traffic to their websites plays a huge role in a competitive plan of attack when it comes to designing and developing your own website.
What to do with this info
Make a list! All of the content, features, marketing avenues, and those little things that you like about your competitors' websites. Don't forget to make a separate list of all the things you don't like, too!
This is a great place to start when developing a website brief to take to a digital agency, (like us here at Splitpixel!) when you're first looking for quotes or advice. It will help you set out clearly what you want and give your agency a solid guide to your preferences and expectations.
Get in touch today if you'd like to discuss your website ideas or get a quote for a new website!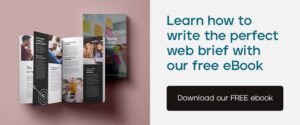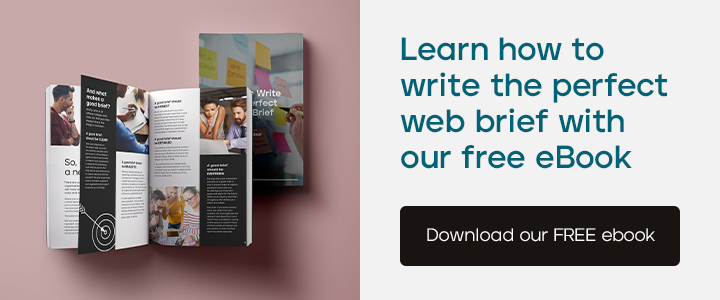 Continue reading...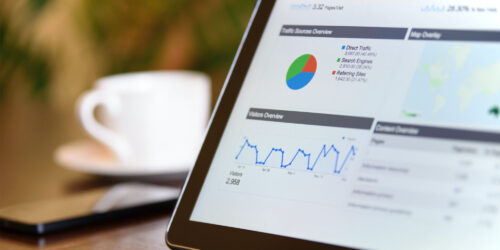 Should you pause your Google Ads over Christmas?
Every year clients ask us whether they should turn off their paid ads over the Christmas period. It's not an easy yes or no answer – it depends on your setup and your audience.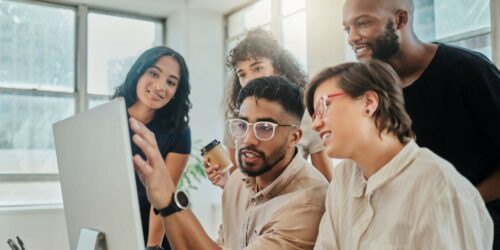 Improving your brand's accessibility 
Accessibility is at the heart of everything we do. As one of our core values, we make it a priority when designing websites and branding.
Sign up to our newsletter