Our five-step plan for building buyer personas will help you better connect with your customers.
If you haven't refreshed your buyer personas in a while, now is time to do it! And if you've never built a buyer persona and you don't know where to start, then we're here to help…
What is a buyer persona anyway?
A buyer persona is a representation of a portion of your customer base. It's an example customer you build based on information gathered through extensive audience research. By building a pretend profile, you're assigning a name and a life to the data you collect. This helps you craft more targeted marketing campaigns that are more likely to resonate with your audience.
Not all your customers will fit into one buyer persona – you'll want to build a few using a variety of data that you collect. Each buyer persona should include basic data (like age and location) to more detailed information (like hobbies, pain points and goals etc.). Once you've built your buyer personas, you'll find it easier to not only think of your customers as real people, but also see from their perspective.
Okay, so how do I make one?
First things first, it's easy to get overly creative when building a buyer persona. You want to ensure that your imagination isn't getting carried away and that you build your personas based on facts and evidence. This way you'll have a more accurate representation of your audience.
To help you get started, we've devised a five-step plan for building your buyer personas. For help planning your marketing strategy, get in touch with the Splitpixel team today.
Step 1: Deep dive into audience research
Don't be fooled, this is no quick job. You'll need to dedicate a good chunk of your time to gathering data on your current customer base (age, location, career, buying behaviours, hobbies and interests etc.) as well as taking a good long look at your competition (who they're targeting, what they do better than you etc.).
You'll want to take a deep dive into your Google Analytics as well as your social media metrics. Listen in on conversations people are having in the comments of your social media posts, but don't forget to search elsewhere too. Have you popped up in conversation on other posts and threads? There are plenty of social media management tools that can help you collate this information – check out our free eBook to find out more.
Step 2: Pinpoint customer goals
What aims and aspirations do your customers have? These could relate to the work they do or their personal lives, depending on the kinds of products or services you sell. Find out what your customers want to achieve to better understand how you can help them. You can ask your customers to fill in a survey, talk to them on social media or even ask your employees for their feedback. After all, they may know your customers better than you do.
Think outside the box. Maybe your products or services cannot directly help your customers fulfil their goals, but they may help to fuel a relatable and engaging campaign or influence your overall messaging. Remember, this is more about getting to know your customers – focus on that!
Step 3: Discover customer pain points
What really grinds your customers' gears? Are your customers looking to you, your products or services for help in solving a problem? Just like your research into customer goals, you should look at the obstacles that your customers face to better understand how your business can help.
This might help you discover why certain products or services are more popular than others or inspire you to introduce something entirely new that you never thought of before. Again, approach other members of staff and look at customer feedback when collecting this data.
Step 4: Think about the ways you can help
Now that you have a better idea of the things that motivate (or irritate) your customers, you can start identifying the ways your business can help. Try to see your business, your products or your service offering from a consumer perspective. Step into the shoes of your customer. Work your way through each pain point or problem and try to picture how your product or service could offer a solution.
Step 5: Pull everything together into a buyer persona
It's time to build your human – sorry, your buyer persona. But really, that's what you're doing. You're creating a fictional person based on all the information you have gathered from your customer base. Why? Because it's a lot easier to talk to and empathise with a person than with data on a spreadsheet.
Let's say you're trying to market an app that shares plant-based, easy recipes aimed at health-conscious young families. Your buyer persona might look a little bit like this (only more fleshed out).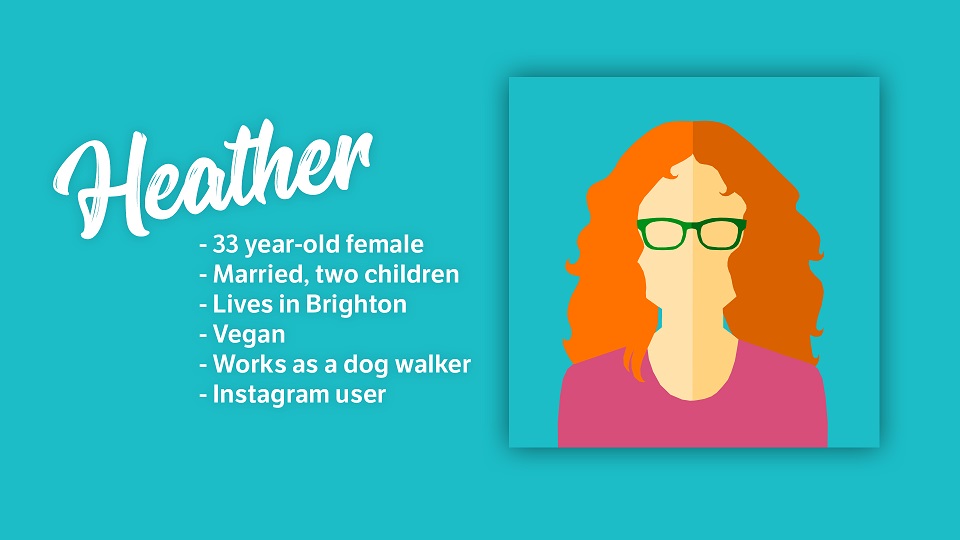 The important thing to remember is that one buyer persona represents just one portion of your customer base. Not everyone who is downloading the recipe app will work as a dog walker or be a mother of two small children. This is simply an example of your audience to help you better relate to them – put yourself in Heather's shoes and see the world from her perspective.
What comes next?
Now that you've breathed life into your audience, you're in a better position to tailor your marketing approach to their needs. Looking back at our example above, what can we use to better inform a marketing campaign for the recipe app?
We know some of our target audience hangs out on Instagram, so that might be a good social media platform to use when promoting our product. We know our target audience might look for recipes to cook with her young children, so we could consider sharing easy, fun recipes on social media or on a blog. The more fleshed out your buyer persona, the easier it will be to identify what you can do to help connect with your audience.
It's important to keep your buyer personas up to date, and to keep these in mind when you're planning out or changing your marketing strategy. You'd be surprised how much your audience may have changed during the lockdown. Now is a good time to find out!
Get in touch
The Splitpixel team have been helping businesses build lasting relationships with their customers for over a decade. Get in touch today for help with everything from a cracking marketing strategy to a brand-new responsive website.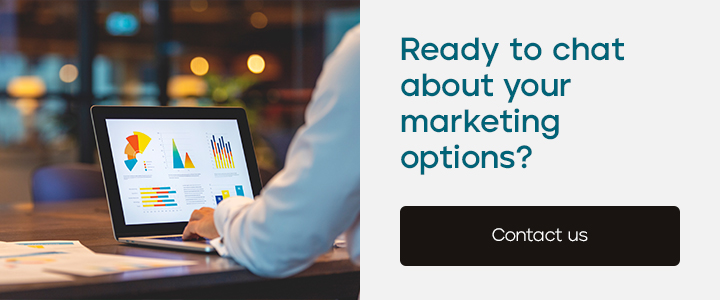 Continue reading...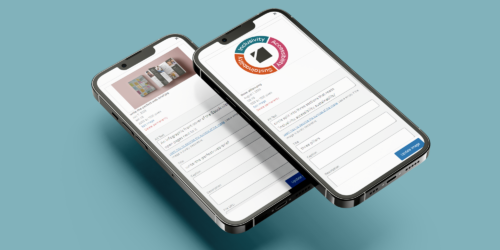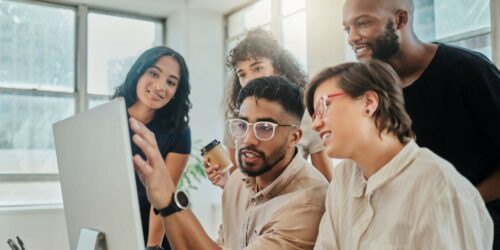 Improving your brand's accessibility 
Accessibility is at the heart of everything we do. As one of our core values, we make it a priority when designing websites and branding.
Sign up to our newsletter