A quick look back at this year's AMA Conference, July 14th and 15th in Birmingham. Oh, what a delightful time we had.
Splitpixel has been around for 14 years now, but we've only been working with arts and culture organisations for about half of that time. In many ways, despite having a proven track record in delivering websites for theatres, funding bodies, ticketing providers and production companies, we're still relative newcomers to the industry.
We like to think we shake things up a bit by bringing some of our more data driven B2B lead generation techniques and SEO knowledge to a sector – but there's always more to learn, and always more that we can bring to the table.
So, with that in mind, Greg and I popped along to the annual conference for the Arts Marketing Association, an industry body that counts a lot of our client contacts among their members.
Here's how we got on!
Catching up with clients
One of the best things about this sort of event is that it brings people together in a social space – we've spent a lot of time over Zoom thanks to Covid, but even after lockdowns have eased, we've still generally spent more time on video calls by default. We have a lot of clients across the UK that we've never had the chance to meet in person!
So, a quick shout out to Laura and Kelly from the Exeter Northcott Theatre, Rhi from the Mercury, Jacqueline from the Arts Council, and Jess and Laura from Cambridge Junction – it was lovely to finally meet you all! And a special mention, of course, to Nick, Lucy and Paul from Ticketsolve for being excellent hosts both at their exhibition booth and at their social.
It's also genuinely lovely to connect with people both from agencies like our own, as well as potential partners for the future. The value of this sort of space can't be understated for our industry.
Learning new things
As an agency, we don't think we have all the answers. Our commitment to our clients has always been that if we don't know something, we'll find out together. There was a lot of that collaborative, community-driven energy from AMA speakers this year, and there's a few in particular I'd love to call attention to.
Phil Batty's talk on his time as Executive Director of Unboxed (previously known, whether rightly or wrongly, as the Festival of Brexit) was a masterclass in understanding how public perceptions can shape a campaign, and what you can do to challenge that. It was also fascinating to hear about just how many creatives played a part in collaborating on the final projects.
Elma Glasgow, the Director of Aspire Black Suffolk, gave some excellent insight on improving diversity among your audiences, with some strong reminders that the most powerful thing we can do is usually just to shut up and listen, moving aside to make space where appropriate.
Emma Martin, the Head of Marketing at Original Theatre, gave us some excellent insight into ways in which we can push the digital theatre experience to the absolute limit and deliver something genuinely fresh and exciting to audiences.
But the best speaker of the conference, I have to say, was Sian Booth, the Cultural Services Manager of Mansfield Theatre and Museum. Her talk on growing communities was absolutely invaluable, and sadly a bit sparsely attended, so I feel very smug in saying that most of my fellow delegates really missed out.
Sian took us through the challenges involved with engaging audiences, and the lessons she learned from being involved in the Covid vaccine rollout, thanks to her venue being a vaccination site. These lessons on overcoming barriers to engagement with the vaccine can be applied to well to the way we overcome barriers to engagement with… well, just about anything.
But most important of all was her undeniable passion for the community she serves, giving us a real kick to consider the full breadth of experience and diversity within them. It's absolutely essential for us to understand our audiences intrinsically, and to meet them where they are. If you get the chance to hear Sian speak, I can't recommend her enough.
An overview of our industry
It's weird, showing up to these events as a trans person – and I can only imagine it must be a similar feeling for many other people from groups that are marginalised and underrepresented in our industry. I did feel like I stuck out a little bit.
Many speakers talked about how it felt to be the only black person in the room and reflected on how much better it had become since earlier in their careers. But while the speakers and panellists were a reasonably diverse bunch, it was still a majority cis, white, and non-disabled conference.
I'm not saying I experienced any bad vibes at all – though I can't speak for everyone, of course. I think I'm trying to say that I'd love to see organisations in our sector champion staff that come from a more diverse set of backgrounds and lived experiences at events like this.
It's not about shoving people into the spotlight in a tokenistic way – it's more that these settings are really valuable, not just for the organisations involved, but the individuals. Making space for everyone to have the opportunity to have these experiences, make these connections, and be more directly involved in the industry, is just so important.
See you next year?
Yeah, I think we'll be back. Maybe I'll be on the stage sometime in the future? I do so love talking at people.
If we met at the AMA this year and I didn't hand you a business card, connect with me on LinkedIn or drop me an email at [email protected]!
Connect with Ren on LinkedIn Email Ren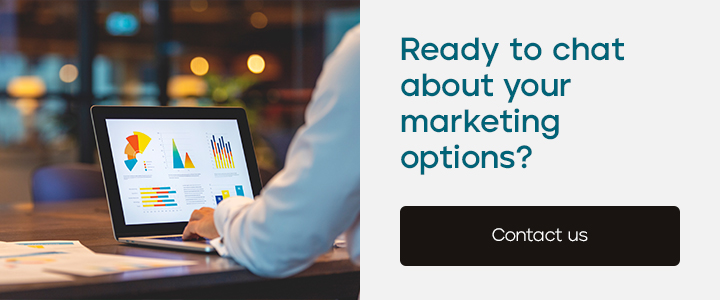 Continue reading...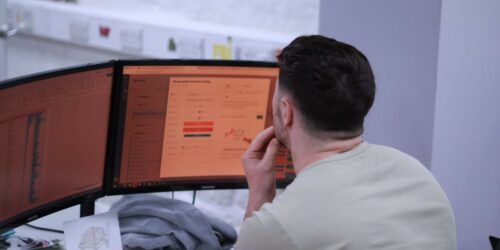 Google Ads Tips and Tricks
Want to know how to make the most out of your Google Ad Campaigns? Whether you're a seasoned marketer looking to fine-tune your Google Ads strategy or a newcomer eager to harness the full potential of the Google Ads platform – you've come to the right place.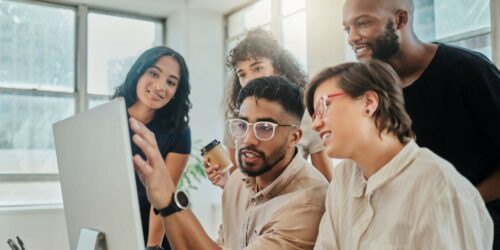 Improving your brand's accessibility 
Accessibility is at the heart of everything we do. As one of our core values, we make it a priority when designing websites and branding.
Sign up to our newsletter