Making the most of Webflow
We started using Webflow as a design platform to present in-browser, fully interactive and responsive web design concepts to our clients before moving to WordPress for the build. But while we still favour WordPress as a complete CMS solution, we've found Webflow to be an excellent solution for smaller projects with tight turnarounds.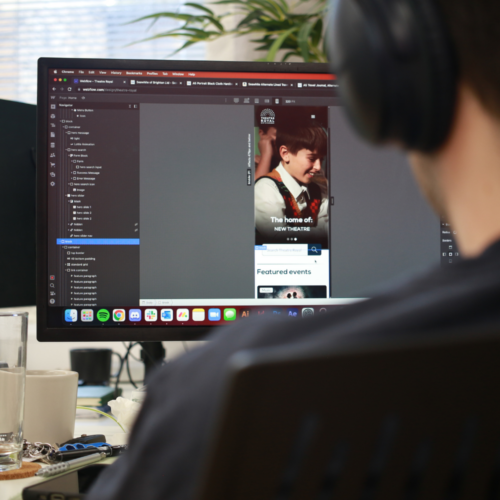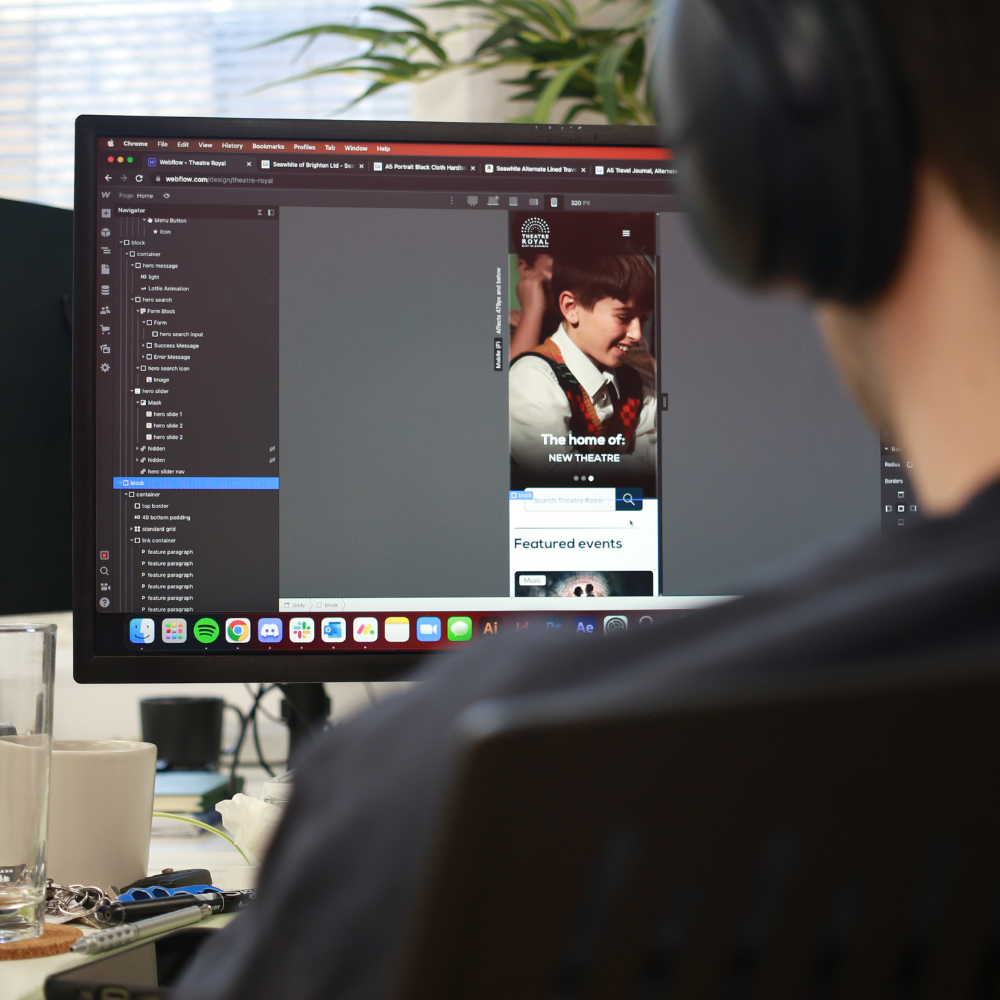 From concept to launch, fast
Webflow is an excellent solution for a wide range of digital needs that fall short of requiring a full web build, such as temporary holding pages, single-page sites, small portfolio and brochure websites, and bespoke landing areas for ad campaigns.
It's also a fantastic platform for sites that need to make a creative impact without worrying out CMS editing, letting our designers create unbeatable animation and interactive elements without worrying about how the dev team will build them!
Depending on your exact needs, it could be the perfect solution – so talk to us to find out more.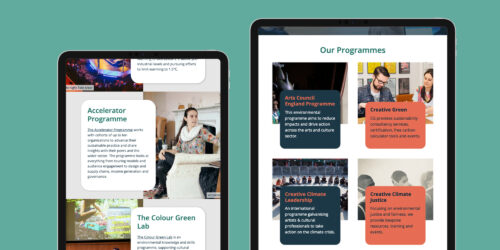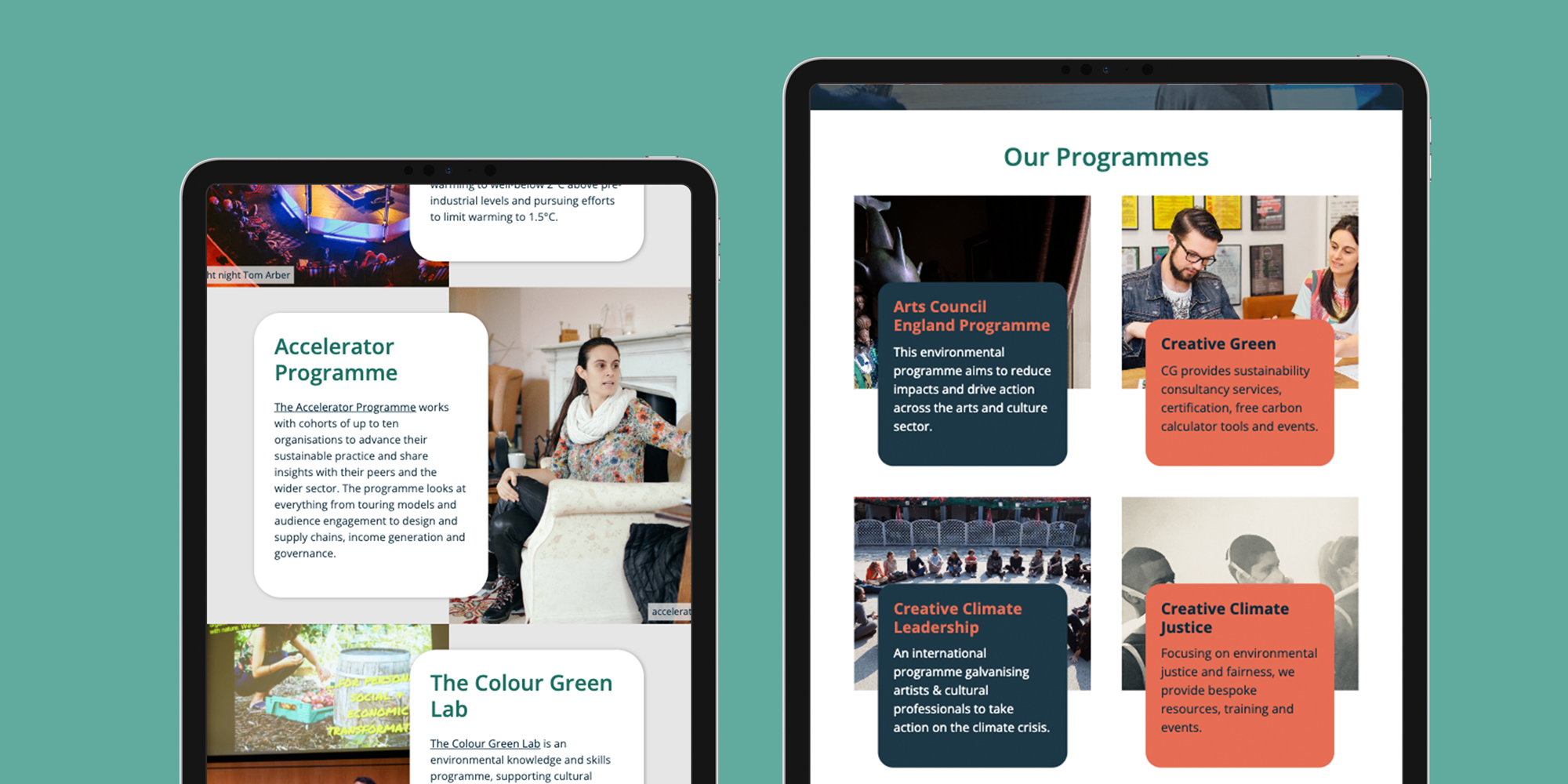 Julie's Bicycle
As well as two WordPress sites, we've also created a custom policy portal for this amazing environmental charity. We used Webflow to mobilise quickly and hit a Cop26-related deadline.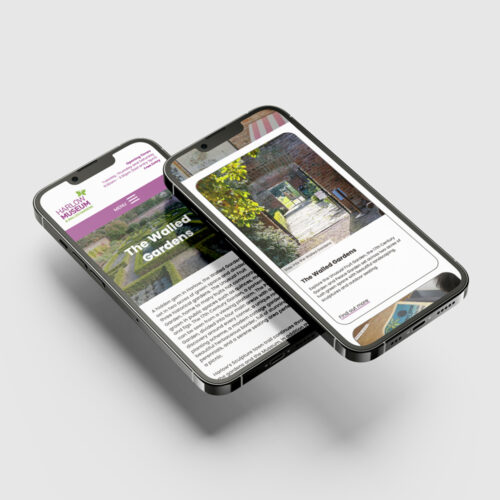 Harlow Museum & Walled Gardens
This popular tourist attraction needed a temporary web presence while their full website was built – Webflow landing pages were the perfect fit.
"We're really grateful to have found Splitpixel to work on our latest web redesign and have since remained in touch for ongoing maintenance, and the launch of additional microsites. We would definitely recommend their reliable, helpful, and responsive team who are always ready to explain and support whenever we get stuck."
Ruby, Marketing & Events Manager
Julie's Bicycle