Developer, carpenter and resident fixer Ash Kwil is a true original. An original what, you ask? Good question.
Thanks to the people who voted in our Facebook poll, next up in our Q+A series is the one and only Ash Kwil. Our Web Developer and resident computer fixer, Ash is no stranger to voicing his opinion in our blogs, or loudly in the office. Having originally joined the Splitpixel team in 2013 on a placement year with the University of Huddersfield, before joining us full-time after graduating in 2015, he knows Splitpixel inside out, and has a great understanding of what our clients need.
Taking time out of his busy schedule of supporting our clients with their ecommerce needs, as well as looking after his pug Gus, Ash answered a few questions for us.
So, Ash – how does it feel to be the chosen one in our Facebook poll?
Thanks to everyone who voted for me! It's a true honour, I feel blessed that so many people took time out of their busy schedules to take part in the poll. I would like to extend my gratitude to those people for making me the chosen one.
How do you feel about the new office move?
The space is a lot better, it's great. There's a lot more room and we're not as on top of each other or invading personal spaces. Put it this way, we have elbow room now! It's much quieter, which makes it easy to concentrate and I really like the little touches we've put in, like the paintwork and our custom frosted glass in our meeting room, it makes it feel like we've always been here.
I like that I get to sit next to the other developers now too, which makes it easier for us to ask each other questions, talk through projects together, and generally help each other whereas before the whole office would hear. I think the clients will like the new office too, because it stands out more design-wise, and it looks more modern.
What does a typical day look like for you?
I walk to work now, which takes me about 40 minutes but it's a good chance to wake up and listen to some tunes like the new Creeper album or the Guardians of the Galaxy soundtrack.
When I get into the office, at the moment it's management of current clients, so going back and forth to help with any questions or queries they may have. I start my day by checking through my emails, to see if there's anything I've missed or if clients have got back to me with anything, and then I prioritise the biggest jobs first and go about my day.
I mainly focus on backend development but I often build frontend designs and tackle full site builds from time to time. It just depends on what our clients need us to do, which determines my day.
What are you most looking forward to work-wise?
We have some large Magento projects in the pipeline, which will be good to work on because they're a different beast to WordPress, so that's exciting. I'm hoping to work on some more WordPress sites too, because I'm doing a lot of maintenance work which is important, but being involved with full site builds is a bit more creative.
How is ecommerce changing, in your opinion?
The industry has accelerated massively, especially when you look at customer satisfaction. For example, looking at Amazon Prime Now and the logistics behind the system, people can receive products in a couple of hours.
It's also changing in the sense that there's a much broader scope in what you can use ecommerce for. When I first started in ecommerce, it was just products, you buy a product and that's it. Whereas now, you can use it for so much more, you can use it to purchase voucher codes, downloadable products, as a code redemption system, a product brochure and more.
I think ecommerce is now a solution to a website brief that you wouldn't have even considered before. I've seen sites that you wouldn't in a million years think were ecommerce based on their frontend, but the CMS options available make it the perfect solution backend. It means there's more opportunities to do something different for a client.
Being a jack of all trades, what do you prefer: developing or designing?
It depends. I prefer development because that's a larger part of what I do currently. With design, it's more creative and more open, which can sometimes make it more stressful because it's harder to articulate what a client wants, and think of a great concept that looks fantastic and hits the mark.
In development, it's much more straightforward. You get the brief, this is what they want you to build, and once you've done it, it's done and there's no ambiguity about the end product.
I find development less stressful on a whole, but at the same time design can be very therapeutic because you can explore your creative side. I'd still say development overall though, because I'm more of a geek.
What question do you think clients should ask when they want an agency to develop a website?
Be very specific about what you're asking your design agency to do, and do your research on other companies in the field you are exploring.
For example, if you speak to our Technical Director, Greg, about a brief, and if you ask him specific questions, he's able to understand more clearly what you want, give you some options on how to deliver what you want, and work out how the team will be able to make it happen.
In terms of an ecommerce website, as a client you might ask them about Magento and other platforms that you can use – and if your design agency don't know what they are then it can cast doubt in your mind on whether they know what the best option is for you.
In summary, go into more detail, ask what method they're going to use to give you your end result. Ask what platform they're using and the reasons behind that decision. It will ultimately show whether you've chosen the right people to create your vision.
Finally, it's been a popular 2017 hashtag, can you #badlyexplainyourjob?
Write a bunch of code. Refresh page. Doesn't work. Repeat until finished.
The human counterpart to Wix. But much better.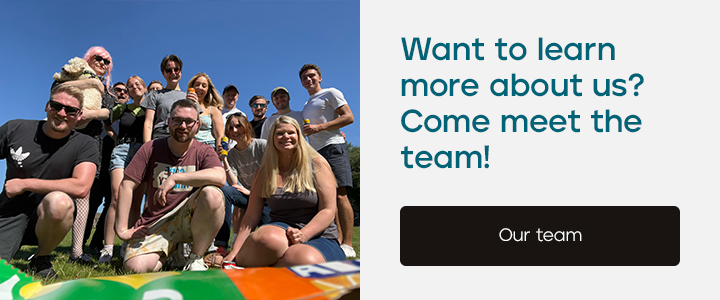 Continue reading...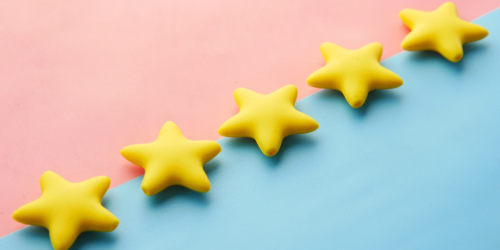 Do review websites work?
When it comes to doing business online, trust is everything. That's why there are plenty of user-generated review websites out there to help build trust through a third-party, verified source. But do they work? And how can you use them on your own site?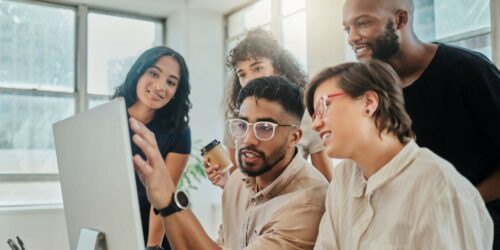 Improving your brand's accessibility 
Accessibility is at the heart of everything we do. As one of our core values, we make it a priority when designing websites and branding.
Sign up to our newsletter