About Yorkshire Marine Nature Partnership
YMNP are a not-for-profit coastal partnership founded in 2021, striving to protect the marine life and landscape of the Yorkshire coast. Collaborating with a range of other organisations, they support resource management and innovation to enable positive action for the coastline.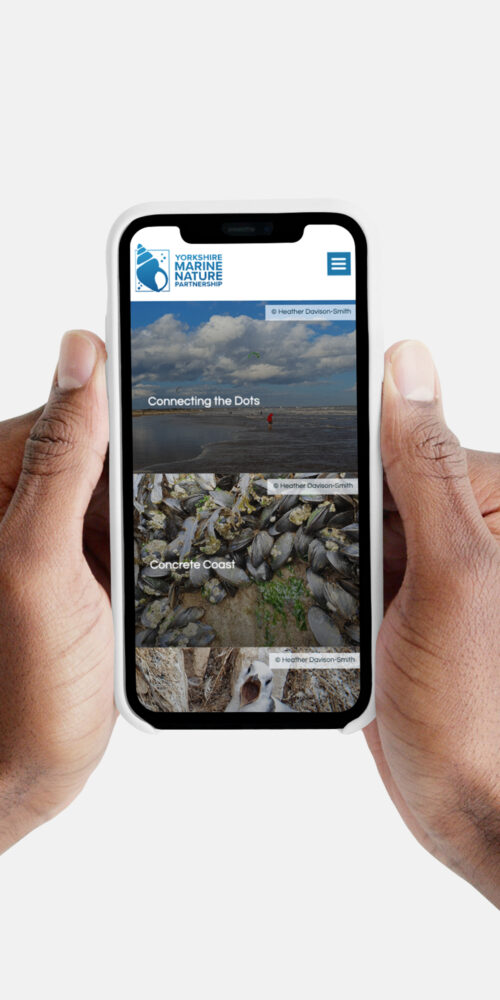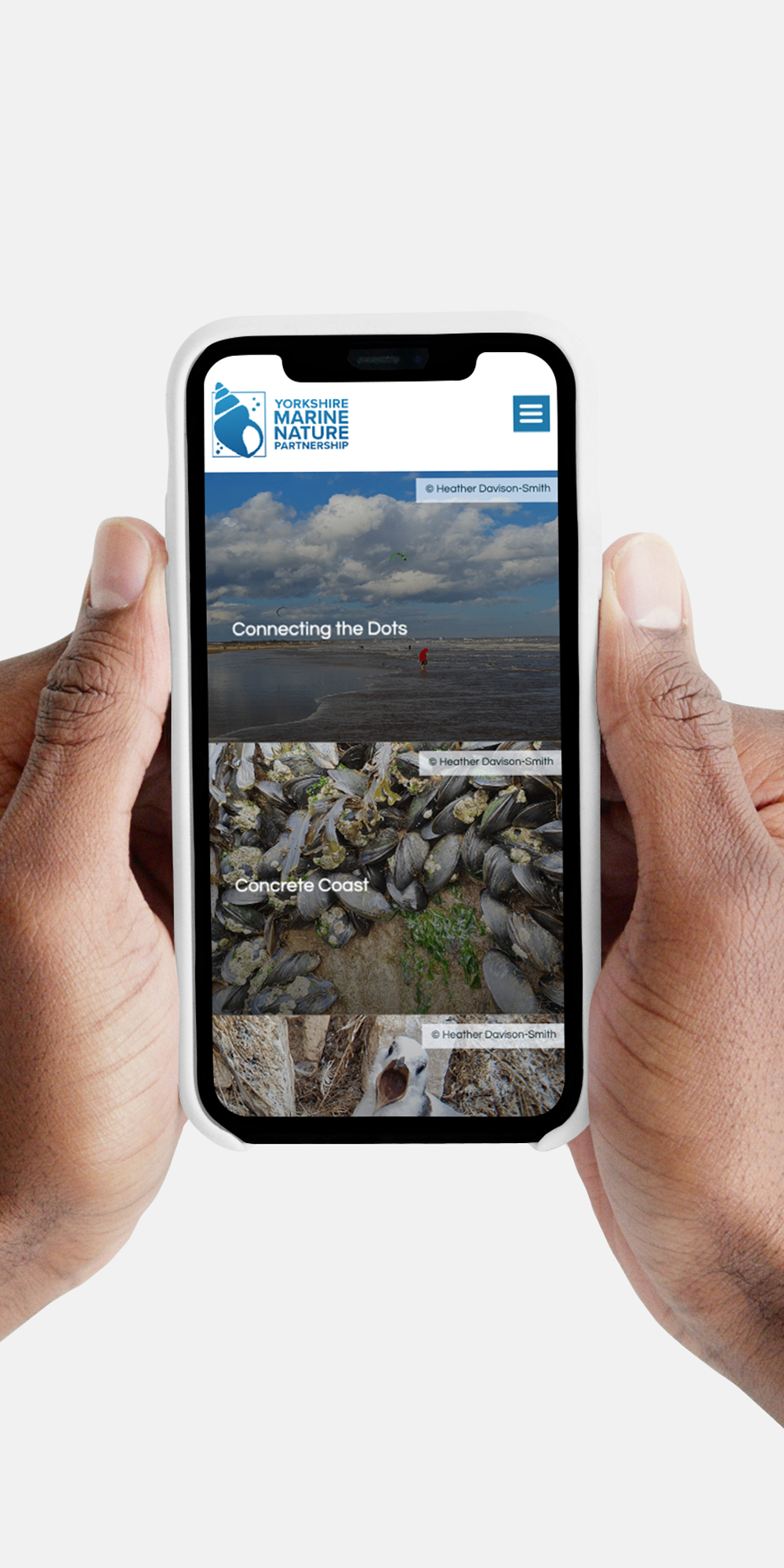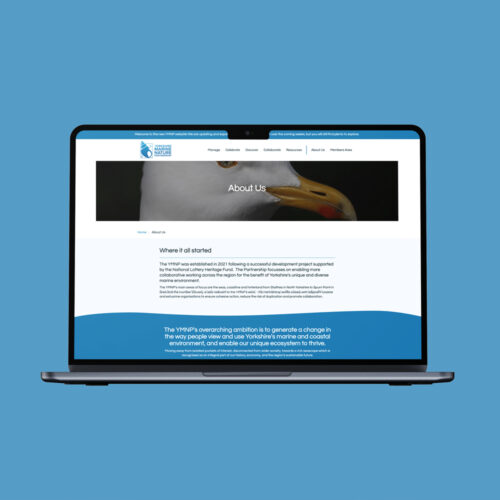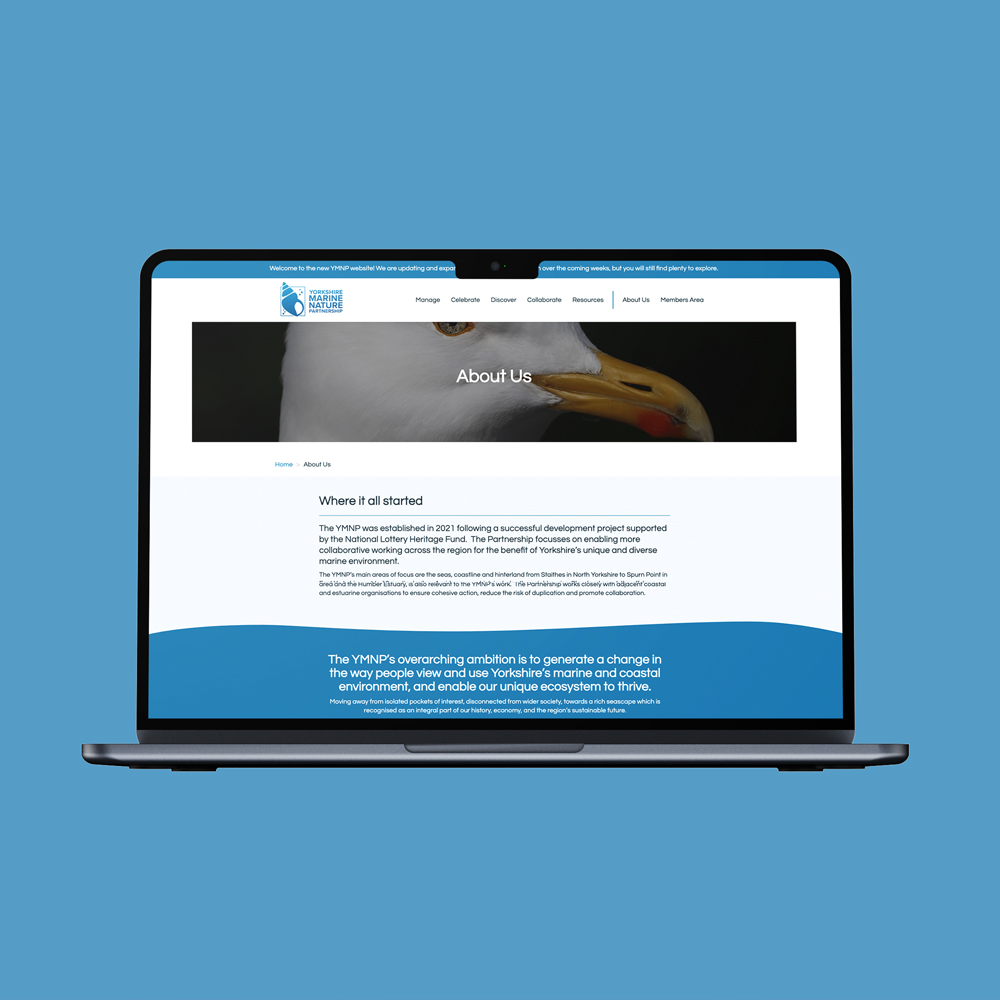 The brief
Yorkshire Marine Nature Partnership were looking for a team to design and build their first ever website, complete with a full digital brand. As the site would primarily function as a hub of information and resources, it needed to be accessible and easy to navigate.
They wanted a simple, modern design with high-quality imagery and some bespoke features. This would include an interactive map to showcase the areas of conservation managed by YMNP, incident reporting forms, and a member's login area.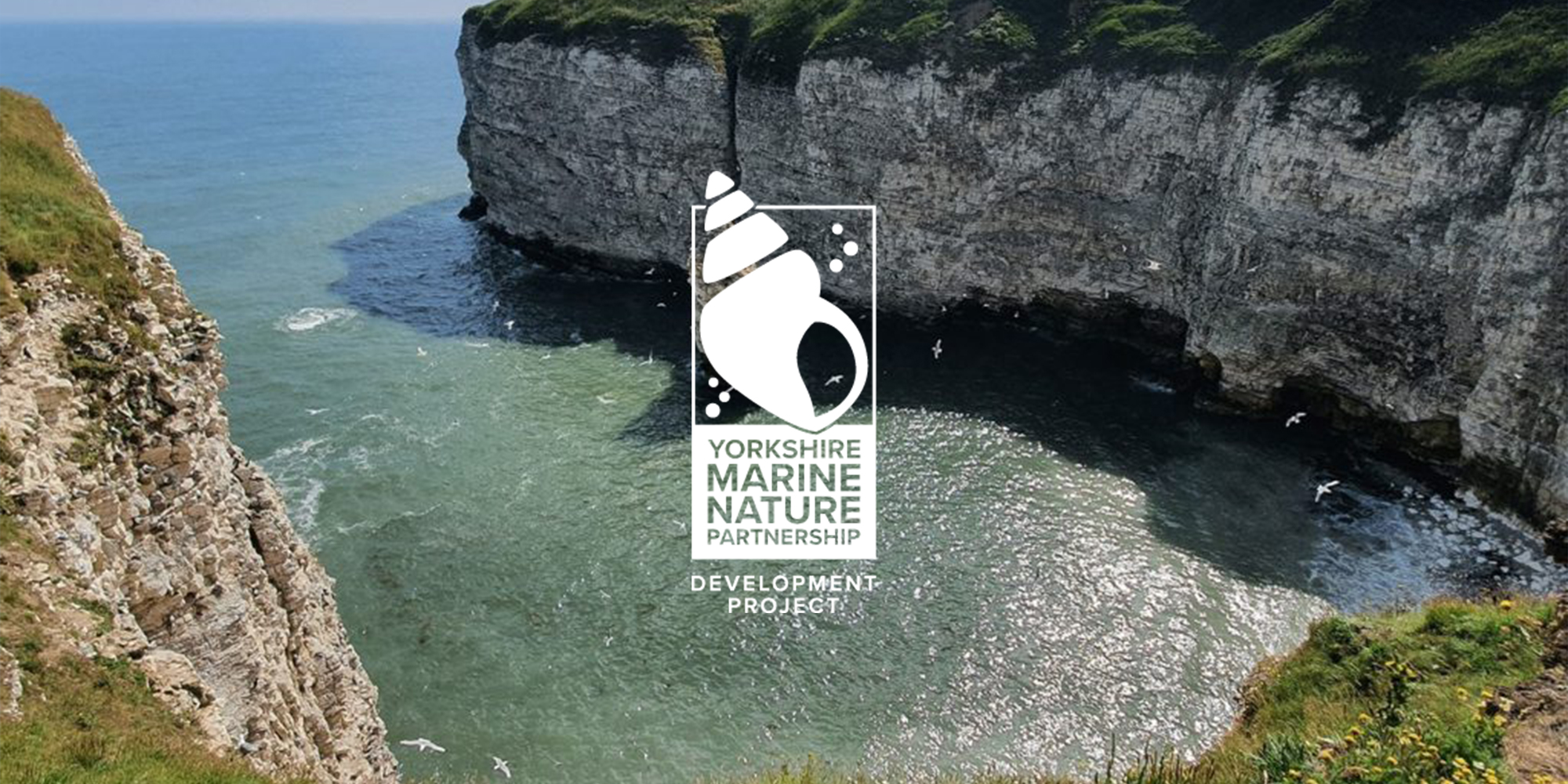 Bright, responsive design
Using the YMNP shell logo as a starting point, our Creative Director, Rob, established a full digital brand. With the seaside in mind, he selected a cool colour palette of bright blues and dark greys.
In a subtle nod to the water, the web modules flow together in the shape of a wave and the mollusc shell motif (as inspired by the YMNP logo) recurs throughout the site.
A striking hero video on the homepage and responsive elements throughout the site all add movement which make the site lively and engaging to use. This includes a featured row block with a responsive hover feature that makes each small image expand slightly, making the content really pop.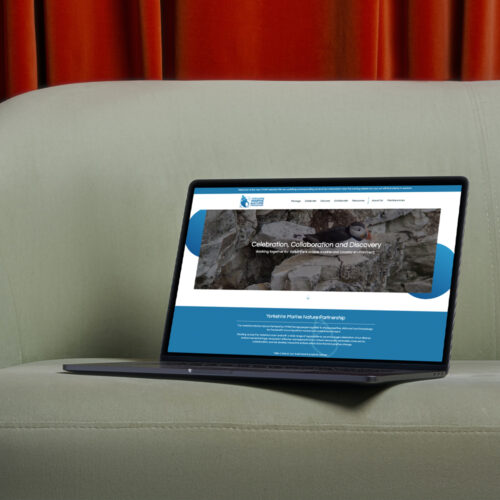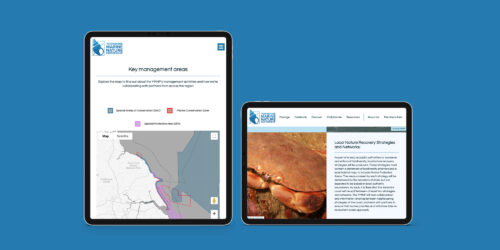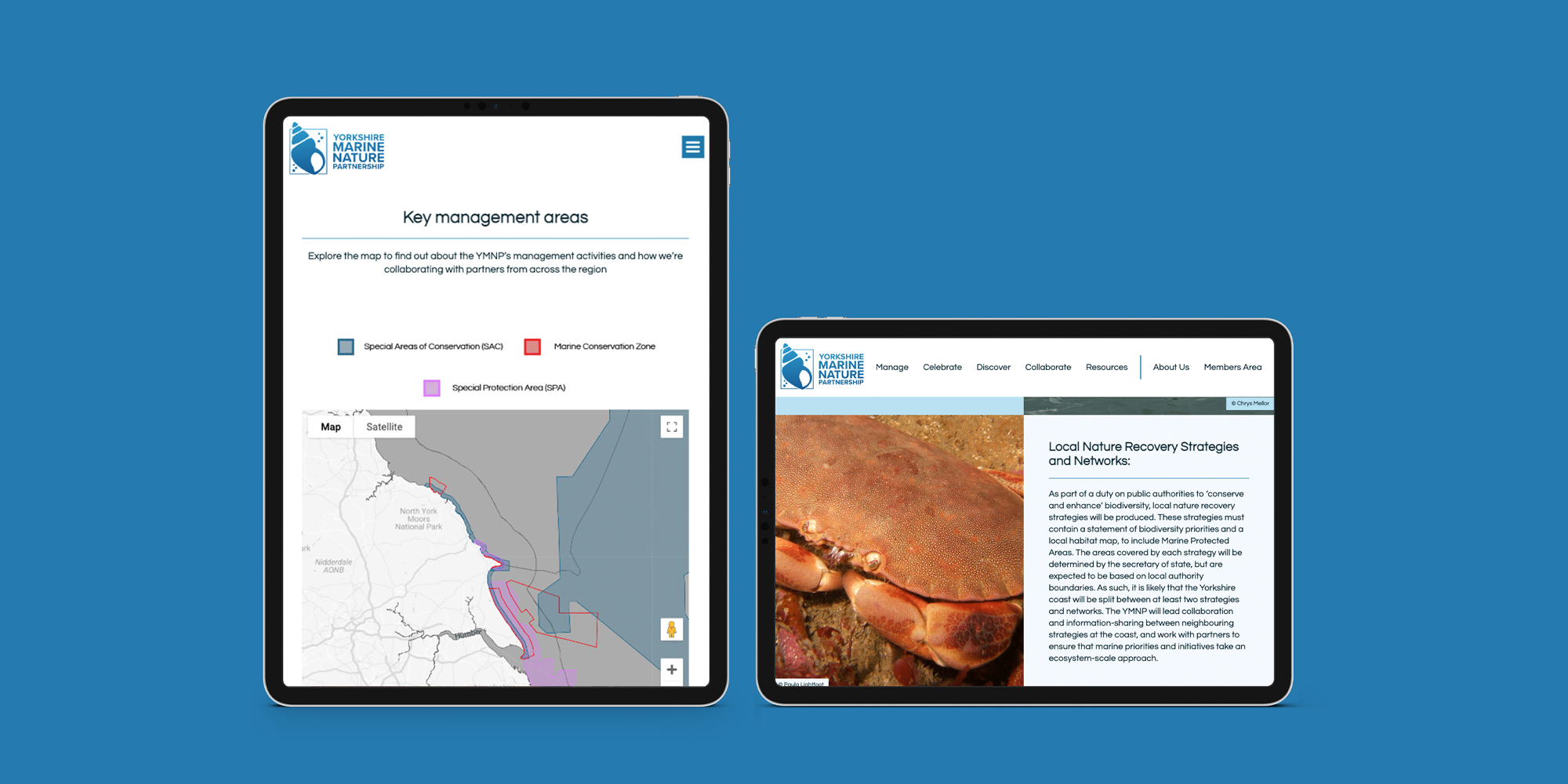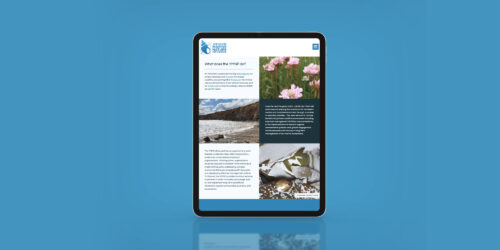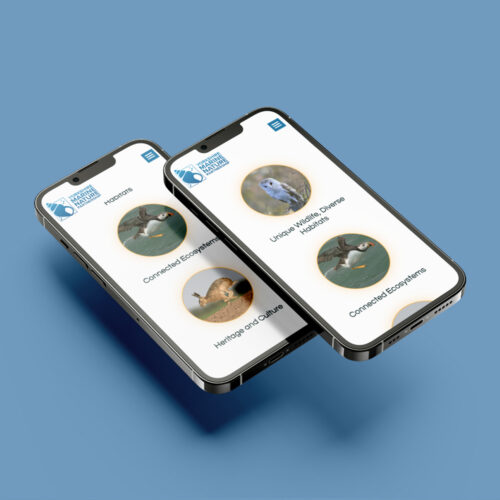 Bespoke WordPress development features
For YMNP, we created an interactive map to illustrate their key management areas along the coastline. The map signposts users to more information for specific conservation sites, making the map a dynamic navigation tool. Features like this, built by our Web Developers Ash and Gonçalo, really bring the website to life.
We also developed a downloadable resource hub and an incident report form with multiple fields, including a file submission section. This will enable the team to collect and log valuable information needed to monitor and protect the wildlife along the coast.
The WordPress site we built is fully modular – this means that it can be easily updated as YMNP continue to grow. Modular sites make it really easy for new pages, subpages, and sections to be added with just a few clicks.
"Working with Splitpixel to design, build and host our first website was great – the team are knowledgeable, passionate and really approachable, even with the million questions I asked them!  Our website is working brilliantly, and I am continuing to update and add new pages, images and features all the time.  It is accessible and engaging, which is exactly what we asked for, but with a distinct brand that sets us apart from the crowd.  Even after the project has finished, the team are always on-hand to offer support and provide advice. I would definitely recommend Splitpixel."
Heather Davison-Smith
Yorkshire Marine Nature Partnership