From their UK office near Bradford, Cimlogic offer digital transformation solutions to improve the efficiency and productivity of manufacturing businesses worldwide. Looking at supply chain, sustainability, and predictive manufacturing – their solutions use a proven methodology to solve industry challenges, reduce costs, and innovate businesses.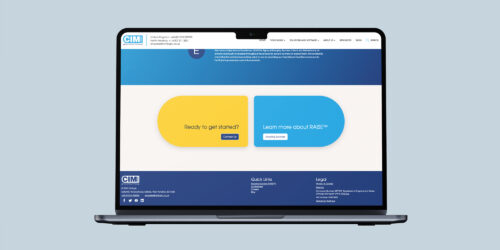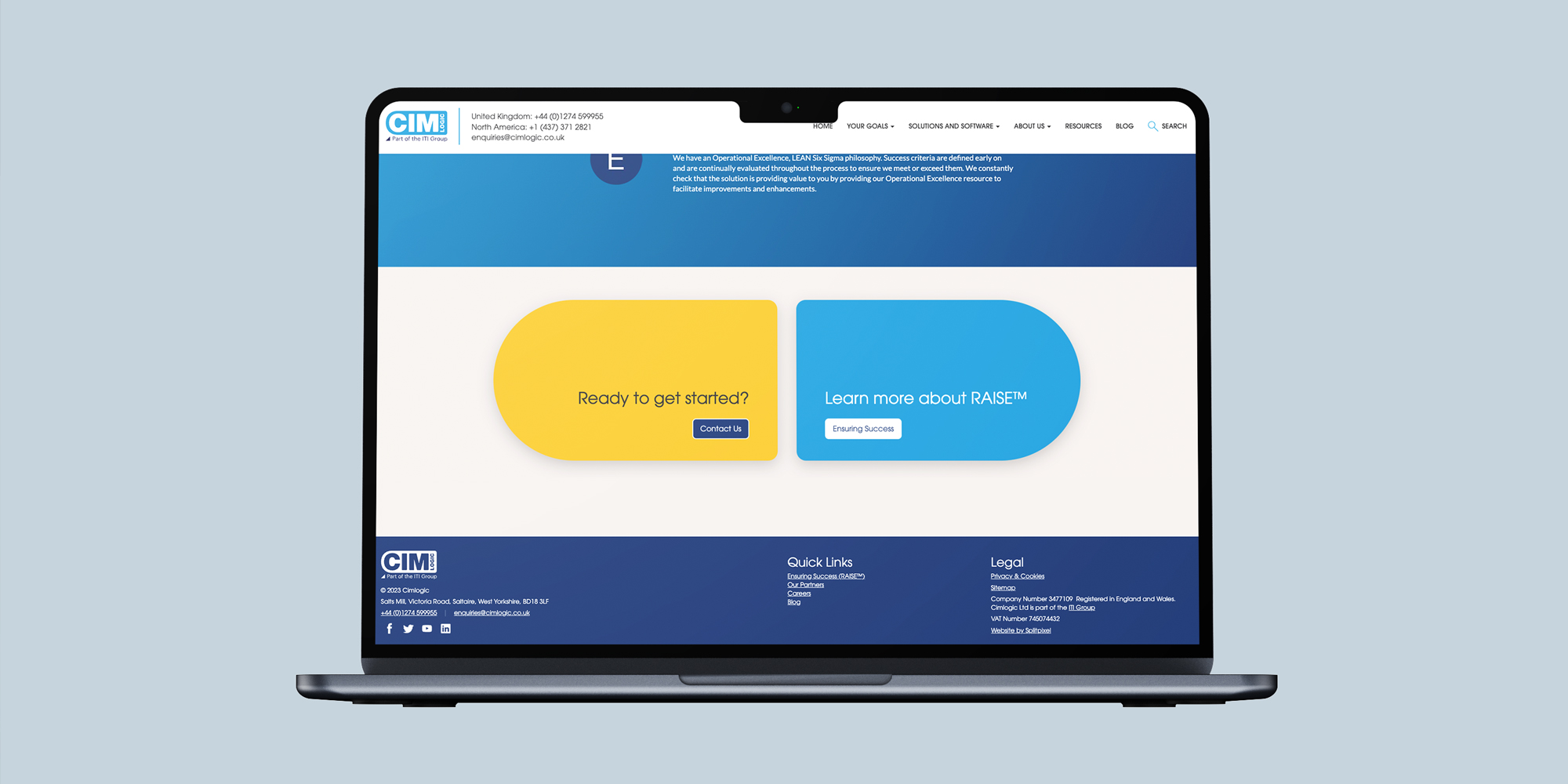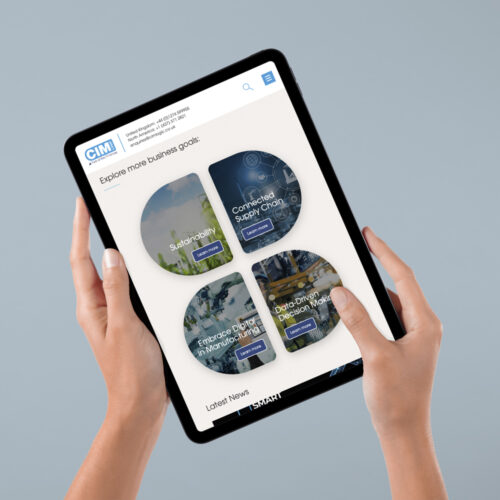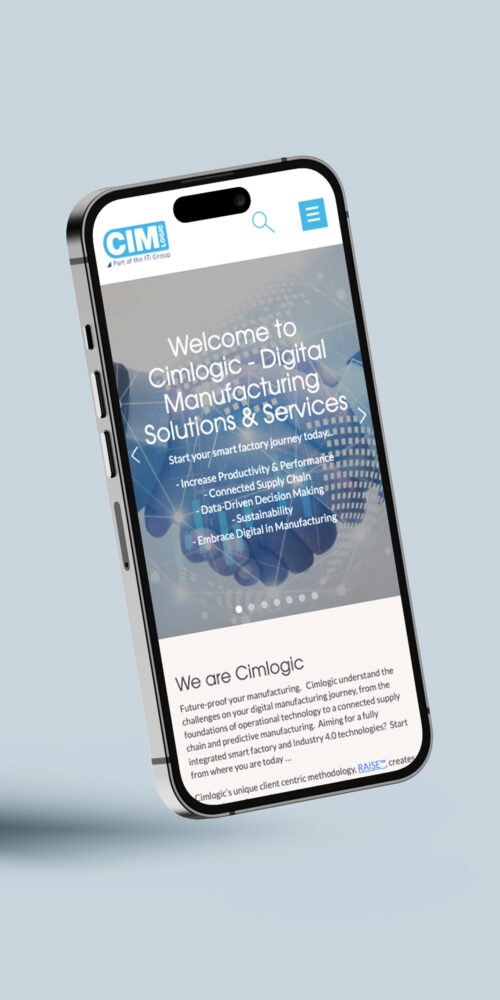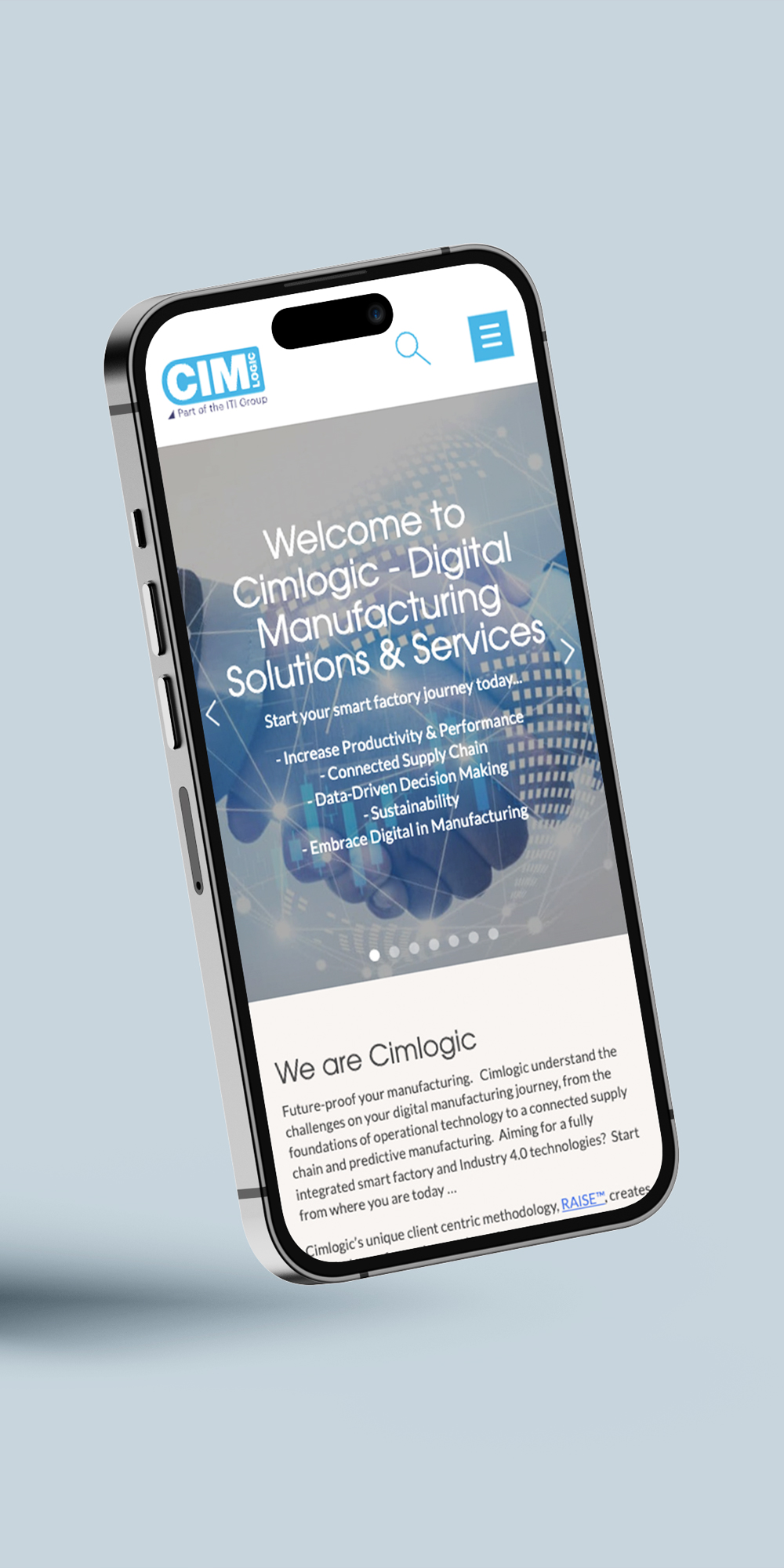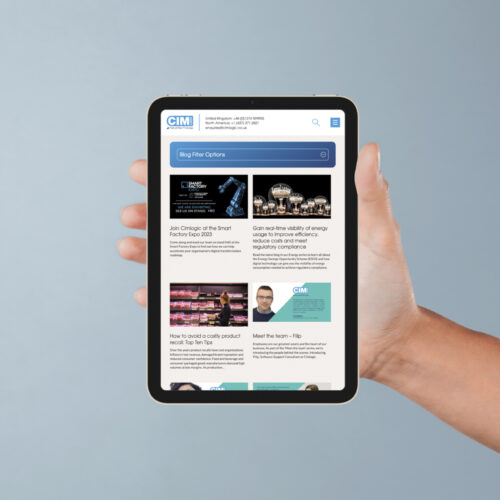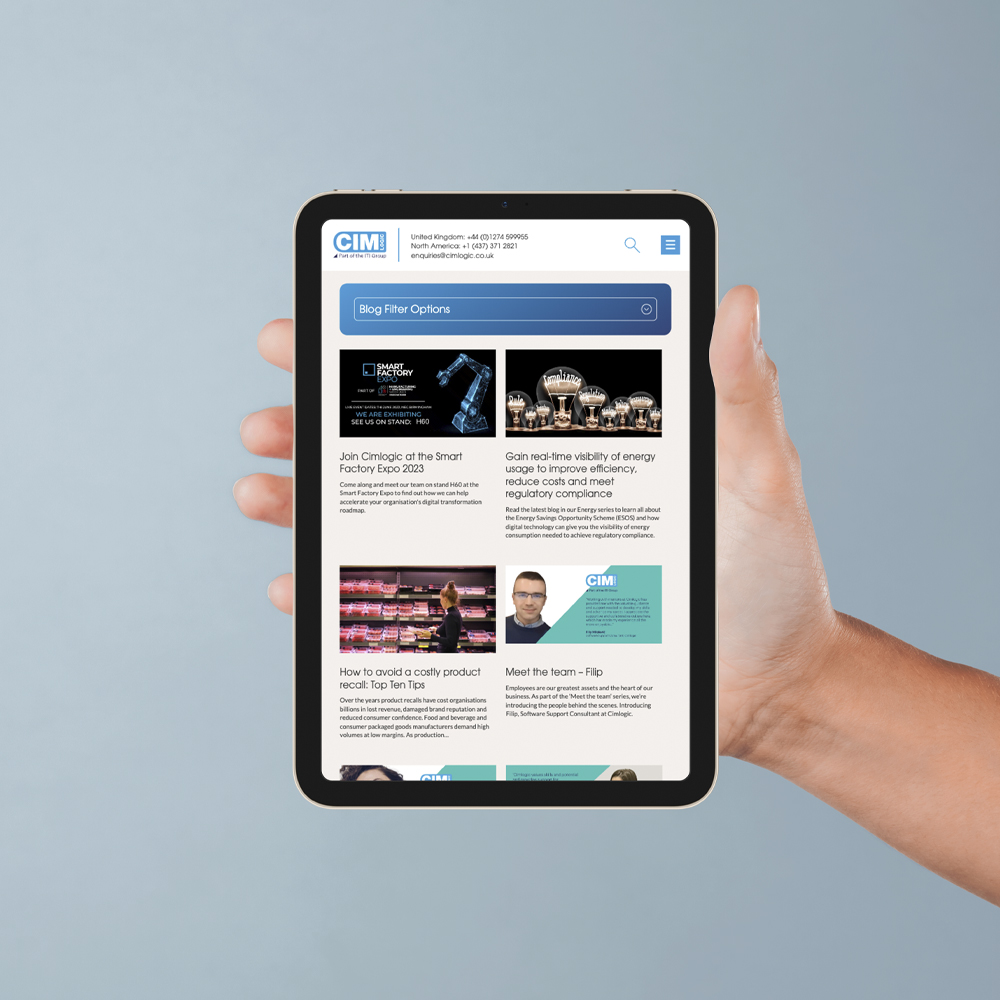 The brief
Cimlogic wanted something stylish and modern without compromising on clarity of information and ease of use. They were looking for a team who would build a website structure that set the foundation for a smooth user journey. The new site would need to be simple, with a few key responsive design features to bring everything to life.
To catalogue all of their information, Cimlogic also needed a bespoke resources hub. This would allow them to use the website to signpost users to the correct resources without overwhelming the site with lengthy webpages full of text. Similarly, they needed an easily manageable blog section and required a team of developers that would offer a full migration of their existing content.
They also wanted an agency with a digital marketing team offering the expertise to manage ongoing paid Google ads strategy to make the most of their new website – generating the best results and maximising their return on investment.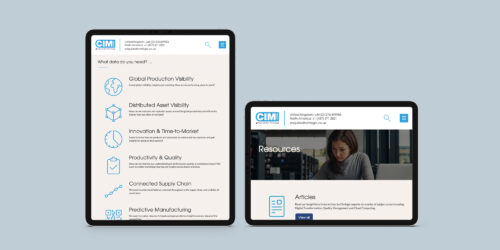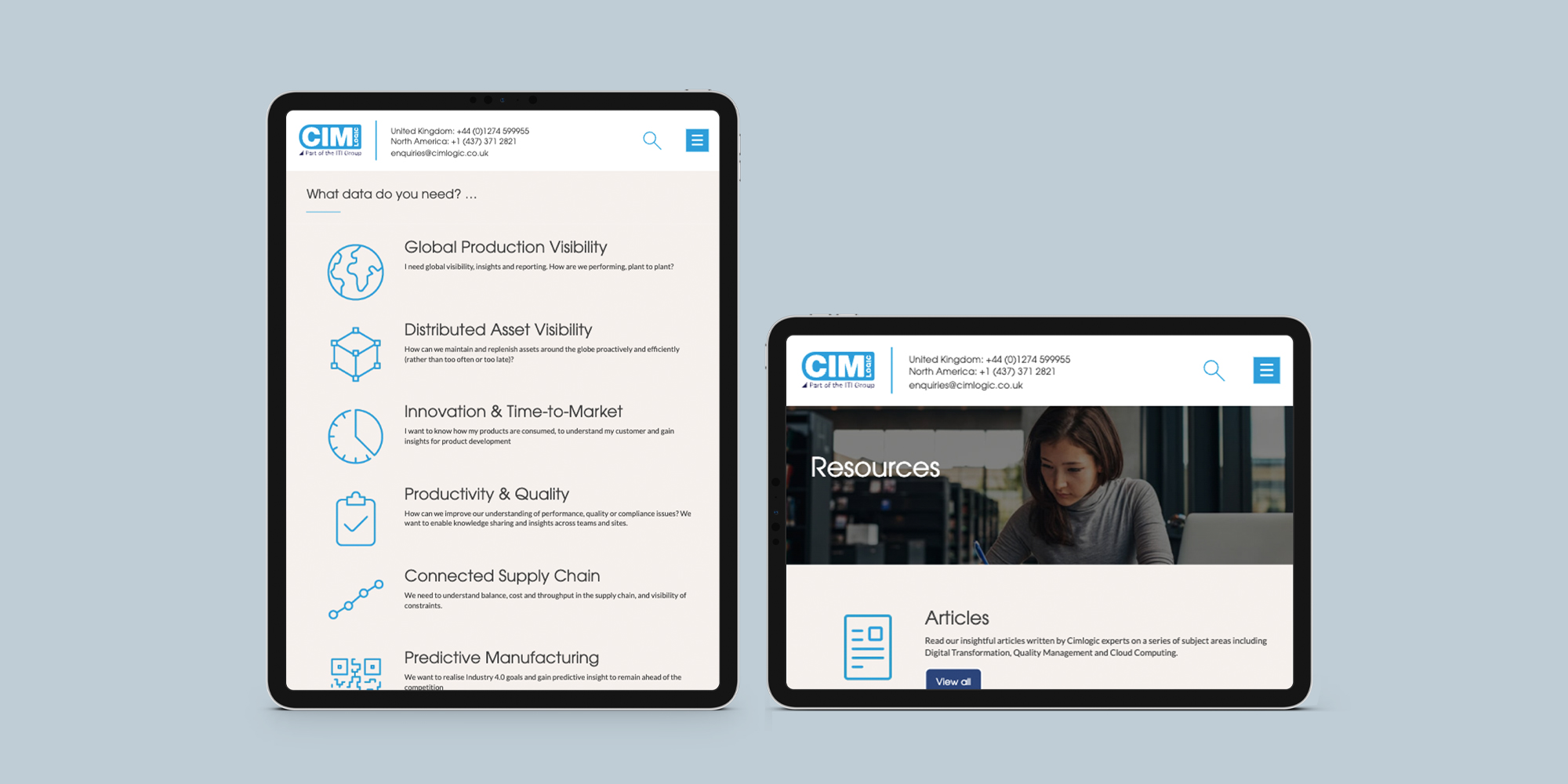 Responsive web design
Our Creative Director, Rob, created something stylish and bold for Cimlogic, with a cool blue and white colour scheme that makes the site bright and striking. This is carefully balanced with simple icons, curved CTA modules to mimic the Cimlogic logo shape, and a circular geometric font – all adding soft edges to the design. The overall effect is something calming but sophisticated, setting the stage to build trust with potential clients.
A business offering digital solutions needs an impactful online digital presence to stand out against the competition, and we say that from personal experience! The homepage's impressive full-screen hero image slider makes an immediate impression with strong imagery and clear messaging. Small responsive elements throughout the site, such as the button hover feature, take everything to the next level.
Futureproof WordPress development
Our Website Developer, Gonçalo, built cimlogic.co.uk as a fully modular WordPress site. This means that the team at Cimlogic can easily update content, create new pages, and add resources with just a few clicks – without having to code anything. This kind of futureproofing is something Cimlogic really value, as a digital transformations provider who plan futureproof solutions into their own clients' business strategies.
We built a simple contact form to easily manage enquiries as well as bespoke pages for their resource hub and blog. The resource hub categorises everything into individual custom post types – articles, brochures, case studies, white papers, webinars, and videos – all of which needed its own tailored build.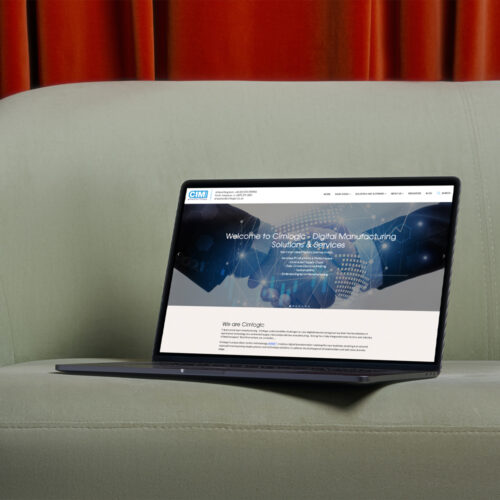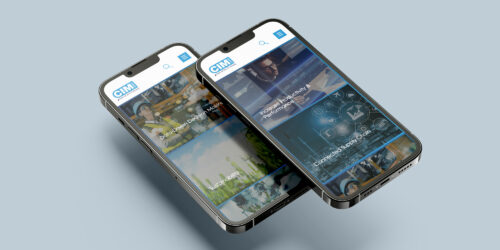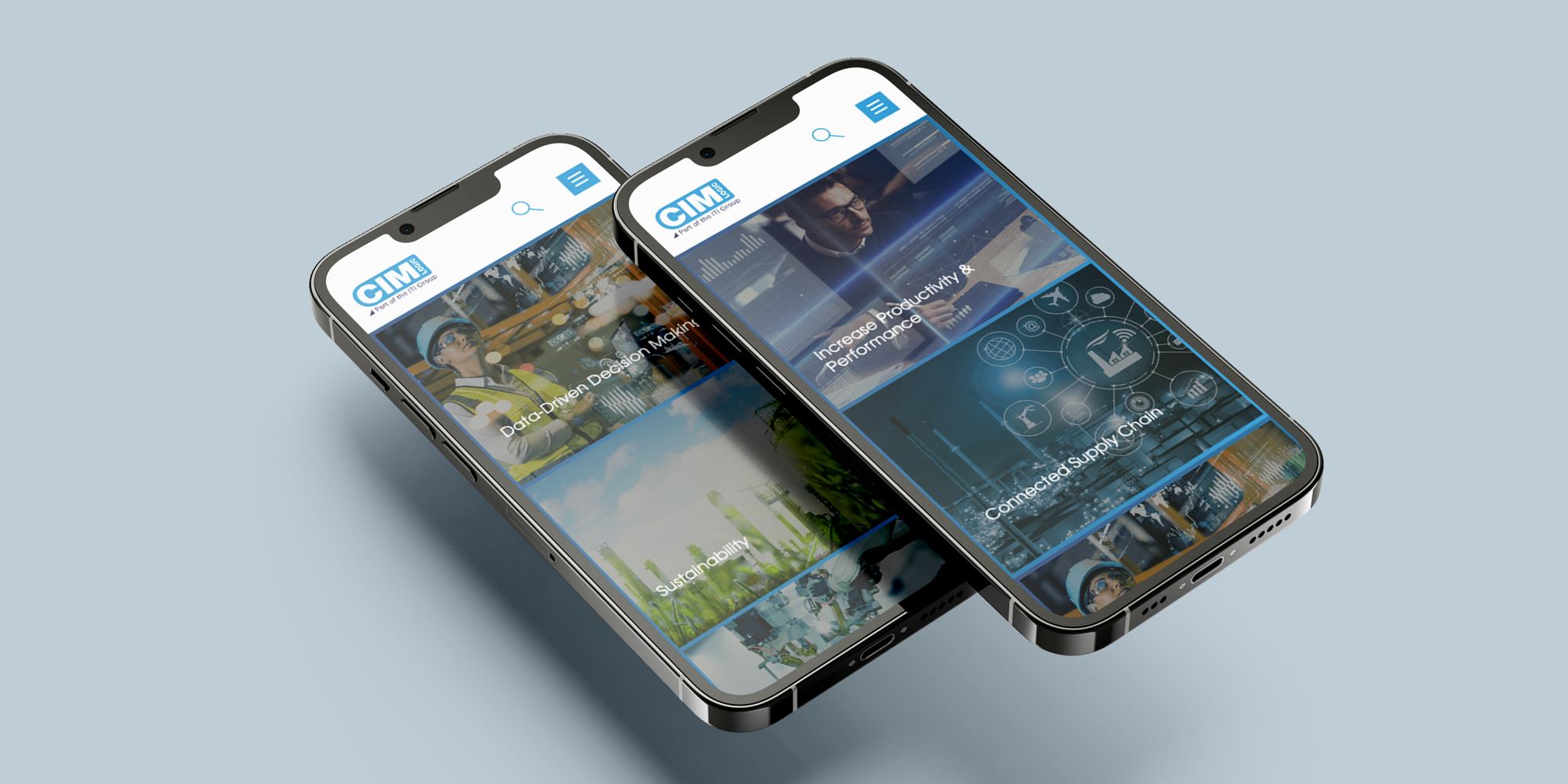 Ongoing marketing strategy
Since we launched their site, our Senior Digital Marketer, Ash, has been supporting Cimlogic with his Google Ads expertise. Utilising pay-per-click search ads and targeted remarketing, Ash has been able to drive traffic to the new site and generate enquiries for the Cimlogic team. By combining a tailored and flexible paid ads strategy alongside the new website, we've been able to maximise the effectiveness of the new website as a powerful marketing tool.
Since taking over Cimlogic's Google Ads management, the conversion rate of marketing campaigns is now nearly ten times better – increasing from 0.26% to 2.73%. Most notably, we reduced their cost per conversion from £877.87 to £72.31 since activity started – we're incredibly proud of this result, saving Cimlogic over £800 per conversion!
"Many thanks for all your help this year. Cimlogic hadn't done any PPC projects for a few years before 2021, and these have generated plenty of engagement and enquiries this year for us."
Melanie Scott, Marketing Manager
Cimlogic