When it comes to your digital brand, the urge to design something dramatic and bold is very alluring. You want to make an impact in the digital marketplace, you need to stand out against your competitors, you need to raise your brand profile, and you want to use the most powerful tool in your digital marketing arsenal – your website.
But the risk of making your website a pain to navigate can really alienate the audience you were trying to entice.
Some common web design sins:
Relying on colour to communicate – not everyone can see colour.
Overloading the space with content – you've got to let everything breathe.
Using fonts that are too small, low contrast, or overly ornate – people won't be able to read it easily.
Relying on rapid sliders or graphics to communicate everything quickly – fixed text is more accessible.
Key content missing – calls to action and essential info should be up-to-date and readily accessible.
Underestimating content is bad for marketing
It's easy to fall into the trap of thinking no one will read the content on your website. Probably because you don't read it yourself anymore – of course you don't! You already know what it says!
But people – and search engines – do read content. Every user might not read every word, but it should be a user's choice whether they're fully informed about who you are and what you do – not yours.
It's true that people do gloss through content to find what they need, and bounce rates will show how much of their attention you've been able to grab…
But don't let that fool you into thinking content can take a back seat. Never forget that your website is a marketing tool, and the more people are spending on your products or services, the more they'll care about the fine details of what you have to say. Don't let style take over substance, so don't let content play second fiddle to your design.
Remember that web design is purely a vessel to communicate with your audience, it's the structure on which all the content sits. That means if your structure creates any barriers that stop people accessing text or images, you've got a problem!
Our tips:
Trust that simple branding and clear messaging speaks for itself.
Remember that accessible doesn't have to mean boring.
Don't say more than you need to – and don't underestimate content.
Make your content responsive without going overboard.
Choose a design that best communicates your message – with web design it's not 'one size fits all'.
Your website isn't just a 'thing that looks nice', it's a marketing tool to advertise to your audience.
How do we know this?
Well we'll let you in on a little secret… we've been thinking about how our brand represents us and we're not sure it quite captures who we've grown to become.
That's why we've chosen to celebrate Splitpixel's 15th anniversary with a full digital rebrand!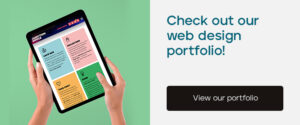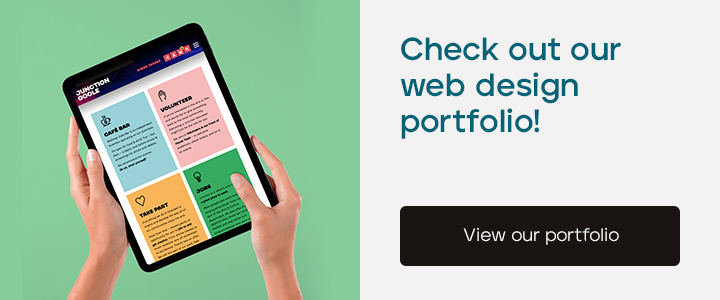 Continue reading...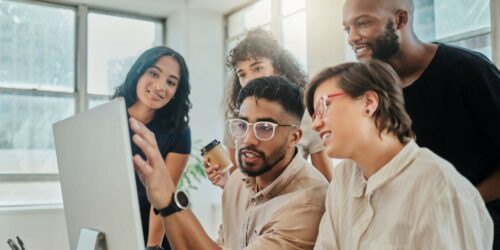 Improving your brand's accessibility 
Accessibility is at the heart of everything we do. As one of our core values, we make it a priority when designing websites and branding.
Sign up to our newsletter