Google Universal Analytics (GA3) is ending from July 2023, so you've got a year to get up to scratch with Google Analytics 4. The new system is geared more towards user engagement and cross-device tracking, so the data model is totally different. It's also far more customisable, which can be a blessing and a curse.
If you manage to get set up on GA4 before July this year, you'll have a full 12 months of comparable data. It's still being developed, so you've got time to get to grips with it. We suggest getting set up as soon as possible and using both GA3 and GA4 simultaneously to really understand the differences before you make the full switch. A lot has changed, and it might seem a bit overwhelming – so here's some of the basics…
How will GA4 be different from Universal Analytics (GA3)?
The biggest change is the way GA4 collects and structures data. GA4 uses a different measurement model so you won't see exactly the same reports. They'll be entirely based on events rather than sessions. The interface will look similar to GA3, but you'll realise there's a lot fewer reports and certain labels will have changed.
An event is when a user engages with a piece of content by interacting with an embedded web page element e.g. clicking (interaction) on a button (element). In theory, this will help us better understand user behaviour, as it tracks active users engaging on the site rather than total users (regardless of engagement).
A session is all the events a user completes during their visit. GA4 tracks sessions differently than GA3 where tracking automatically ends after 30 minutes of inactivity (you can change the duration within your GA property). GA4 instead allows you to set what an end of session looks like, meaning you can collect data for continuous longer browsing or from multiple sources.
How will this effect reports?
Due to these changes, your user count and session count are likely to drop from GA3 to GA4. This is only because you're looking at users who are actually interacting with your site rather than just sitting on it. So don't be alarmed if your data on GA4 doesn't entirely match GA3 – the data model has changed.
GA4's new engagement metrics will allow you to more closely analyse user engagement than GA3. These include Engaged Sessions and Engagement Rate. Certain events (like scrolls) can even be tracked automatically without extra code, to make things simpler.
The reports in GA4 are generated when you start to track events using a measurement ID tag. This is quite cool because it means you can track the specific things you care about, for example when users click a specific button on a specific webpage.
Unlike GA3, you can also set more specific multiple conditions for what you count as a conversion e.g. the user came from Facebook to your site, watched a video, and then completed an enquiry form. Conversions will also be based on events rather than goal completion sessions, so you'll have to factor this in.
Are there any other changes?
One great thing about GA4 is that you'll be able to analyse website and mobile app data from a single place rather than using different platforms like Google Analytics APP view. The cross-device and cross-platform tracking for GA4 allows you to look at the full user journey and better understand your marketing channels.
For GA4, IP addresses will be anonymised automatically to help protect user data and keep you compliant with GDPR and, unlike with GA3, this cannot be disabled. You'll be able to track users in 'Consent Mode' which will allow you to remain compliant while providing you with insight into those who opt out of targeting.
GA4's free connections to Big Query and Explorations will also enable you to access raw data, carry out advanced analysis, and view the kind of reports that were previously only available to GA3 360 users. GA4 also has better spam prevention from the measurement protocol with a secret key.
Any downsides?
Compared to GA3, there are limited options for how long you can retain user and event data. You'll now be only able to retain this data for either 2 months or 14 months. There are also limits on the number of events you are able to track, but limits like these can also be found on GA3, so this isn't something new.
GA4's ecommerce tracking capabilities are still being developed and you can't use different reporting views in GA4 like you could in GA3 – while there are ways to work around this, it might take a bit of an adjustment.
Get set up on GA4 now
You can set up GA4 now by logging into your Google Analytics Account and following the instructions in the GA4 Setup Assistant in the Admin area. If you use a web builder like WordPress, you'll need to add the new analytics tag to your website yourself.
If you have a Tag Manager account, we advise you to create a Tag within your container (Google Analytics: GA4 Configuration) that fires GA4 on all page views, just like GA3. Any conversion/event tracking you currently have in place within your Universal Property will need updating for your new GA4 property based on your chosen conversions.
This might all seem a bit much to get your head around…
GA4 will help us understand user behaviour better than before. By helping you get set up on GA4 now, you'll be able to collect 12 months of data so that, when you have to switch from GA3, you'll have all the information to allow you to make accurate marketing decisions for the future.
If you're looking for digital marketing support from an agency that can help you better understand GA4 and get a handle on the metrics that matter to your business, we want to work with you. We're also experts in content marketing and paid ads management so measuring the success of our marketing campaigns using analytics is our bread and butter.
Sources: Search Engine Journal |Optimize Smart | Cardinal Path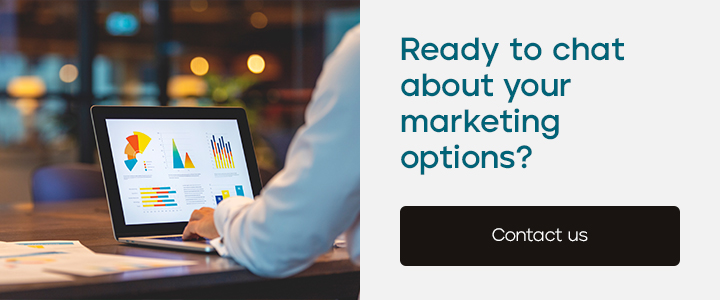 Continue reading...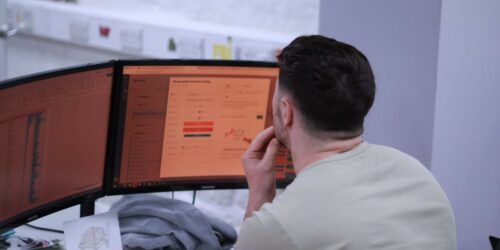 Google Ads Tips and Tricks
Want to know how to make the most out of your Google Ad Campaigns? Whether you're a seasoned marketer looking to fine-tune your Google Ads strategy or a newcomer eager to harness the full potential of the Google Ads platform – you've come to the right place.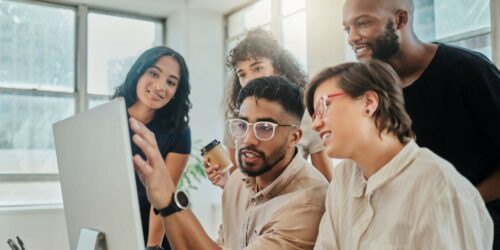 Improving your brand's accessibility 
Accessibility is at the heart of everything we do. As one of our core values, we make it a priority when designing websites and branding.
Sign up to our newsletter