Reels are a way to create fun or informative videos to share with your Instagram audience! You can record, upload and edit a 90 second video, with the option to add audio and effects. You can share your reels with your followers on your grid or, alternatively, make them available to a wider audience through Instagram's explore page. Using explore gives you the option to put your content out there to a global platform, without the need to spend money on paid ads.
But what exactly are reels and how do you need to use them to hit the perfect strategy?
How do reels work on Instagram?
If you aren't sure what a reel is yet, chances are you've already come across one on your Insta feed, but you haven't noticed!
Reels are essentially short-form Instagram videos that can be up to 90 seconds long. You can upload a pre-edited video or directly record, edit, and clip videos together straight in the Instagram app.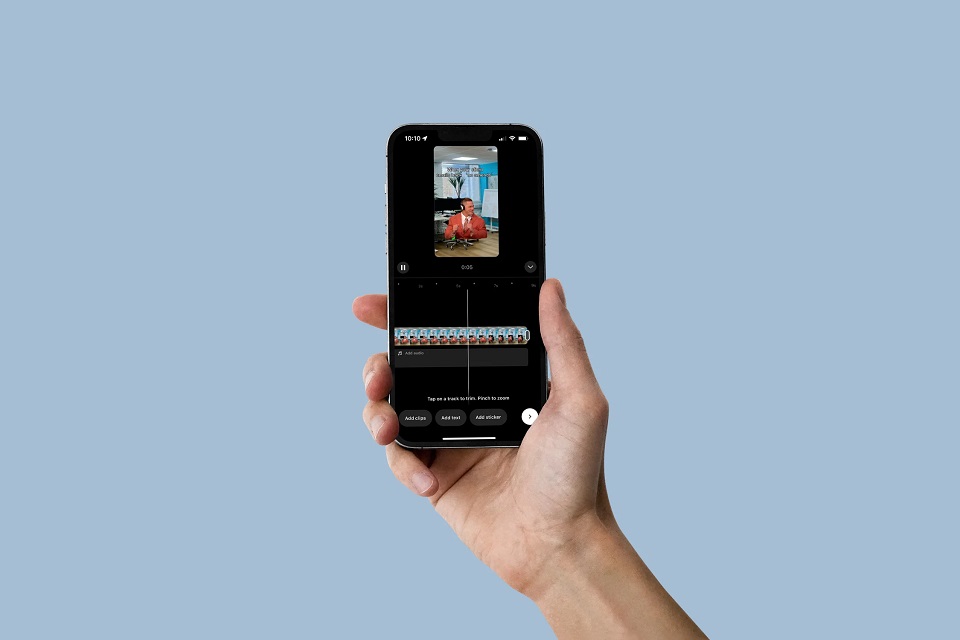 Once you've created your reel, you have a few options of what you want to do next. You're able to save your reel as a draft for later, change the cover image so it appears differently on your grid, and add captions, hashtags, and tagged followers or brands.
You then have the option to either share this to your feed exclusively or also share your reel to the dedicated explore page. By using certain trending sounds, songs, hashtags, and effects, your reel has the chance to be displayed to a larger audience when users browse dedicated pages for their favourite song or effect.
If you are sharing your reel to your feed, be mindful that it will not only appear in the dedicated reels tab, it will also share to your main profile grid, though you have the option to delete this if you don't want it to appear in both places or disrupt the look of your curated grid.
How exactly do I post a reel?
Upload a video, or record it directly in the app
You can directly upload a video by clicking the square icon in the bottom middle of the screen, and from there you can choose the footage you wish to upload. If your reel requires multiple clips, you can select a few at this stage and then edit them together later using the editor option.
Choose your trending music or audio
You may already have an idea of what kind of audio you want to use. If you've created a video with a certain trend in mind, chances are you already know what audio you need to add to your video to make a trending reel. If you aren't sure what to use, not to worry! When you click on 'add music', Instagram will automatically suggest the latest trending songs or sounds.If you want to add a voiceover to your reel, simply tap the arrow editing icon after you've uploaded your music. Then tap the microphone at the top of your screen and record away!
Add an effect (if you're feeling fancy!)
By clicking the icon with the stars, it brings up a library of effects. Test out as many effects as you please, including trending effects on the platform. If you find one that you particularly like, you can simply save the effect for later!
Choose your layout
If you've decided that you want to stitch together some videos, you can change the layout to ensure everything fits in within your time frame. You also have the option to change the speed of your reel, for example if you want something fast forward or in slow motion. And finally, you can choose the length of your reel (15, 30 or 60 seconds).
Publish your reel
Once you have decided on how you want your reel to look and sound, it's now time to post. Come up with a caption and hashtags which you think appropriately suit the video, think about trending topics and keep in mind that search engine optimisation applies on social media platforms too!As mentioned earlier, when the reel is finished you have the option to share to the explore page, your feed, or the reels tab on your profile. Don't forget to share your masterpiece to your story too!
What's the difference between posting a reel and a TikTok?
Now you know how reels work, they might be starting to sound quite familiar. If you're used to TikTok then you might be wondering what the difference is between TikTok and Instagram reels, as they both have the ability to share videos to a large audience dependant on algorithms and trends.
Both apps have their advantages, with Instagram having more options for built-in editing tools and working well as a platform for brands to build on their image, using carefully planned, informative content.
TikTok doesn't have as many options for native editing, however, it works really well with external apps for editing. Furthermore, TikTok is a great platform for brands that want to hop on trending content and experiment with different marketing techniques.
Instagram Reels
TikTok
Video Length
90 seconds
10 minutes
Demographics
Ages 25-34
Ages 10-19
Audio
Limited library options.

Copywrite restrictions in certain countries.

Large libraries, with no copywrite restrictions.

Option to create new sounds of your own.

Pre -recorded Videos
Yes, but Instagram is less likely to prioritise content imported from outside Instagram.
Yes – we recommend CapCut for importing trending videos and sounds (it's free!)
You might be thinking, why don't I just upload my content straight from TikTok to Instagram reels? In theory, it's a good idea! Unfortunately, Instagram penalises content that is not created natively through their own app, therefore it's possible that your video won't make it to the explore feed. Moreover, trends and content styles vary quite differently between the apps, so you might find that some things work well on TikTok may not work as well on reels.
How do I make sure my content fits in the algorithm?
Instagram tends to prioritise content based on what a viewer is most likely to interact with. For example, if you have liked a few videos from your favourite barista, Instagram is likely to target you with similar coffee content!
According to Instagram, these are the most important points that influence the reels algorithm:
Ensure all video content is cropped to 9:16
Videos should be 30 seconds or less (even though you are able to use 90!)
Content should be quick, engaging, and entertaining
Instagram will deprioritise content that has been recycled from TikTok or that's low resolution
Use closed captions if you are using a voiceover so it is accessible
Do I need to start using reels now?
In 2021, TikTok became the most downloaded app of the year. Unlike Instagram, though, the demographics are significantly younger. Instagram jumped on this and decided to launch reels to serve a broader age range. This gives Instagram the ability to offer a user a platform that gives them the ability to consume a range of different content all in one place.
Instagram is not only prioritising reels, but users are also wanting to see more short-form video content. So why not hop on this growing trend and see where it takes your brand's content!
Need a hand to get started making reels?
We offer social media marketing including content management, content creation, and consultancy that gets results for our clients. Splitpixel can help get your platforms up to date and improve your marketing results, even as the social landscape continues to develop.
From Instagram reels to trending tweets, we make social media content that gets you seen by the right people.
If you want to know a bit more about what we can do for you and your social media, get in touch!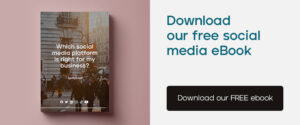 Continue reading...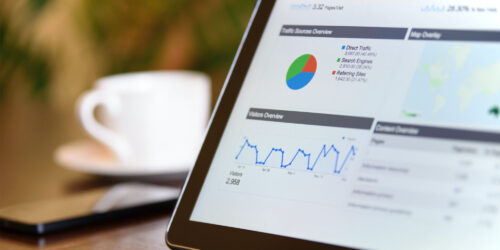 Should you pause your Google Ads over Christmas?
Every year clients ask us whether they should turn off their paid ads over the Christmas period. It's not an easy yes or no answer – it depends on your setup and your audience.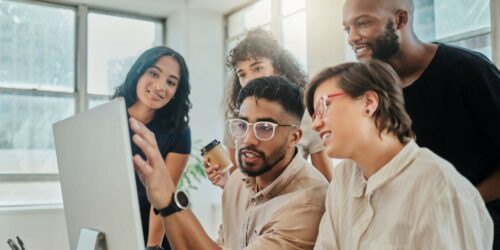 Improving your brand's accessibility 
Accessibility is at the heart of everything we do. As one of our core values, we make it a priority when designing websites and branding.
Sign up to our newsletter