About Yorkshire & Humber Councils
The Yorkshire Leaders Board works in partnership to develop policies and share information amongst the 22 councils in the Yorkshire and Humber region. This collaboration allows the organisations to build relationships, develop a collective regional voice, and face challenges and opportunities together.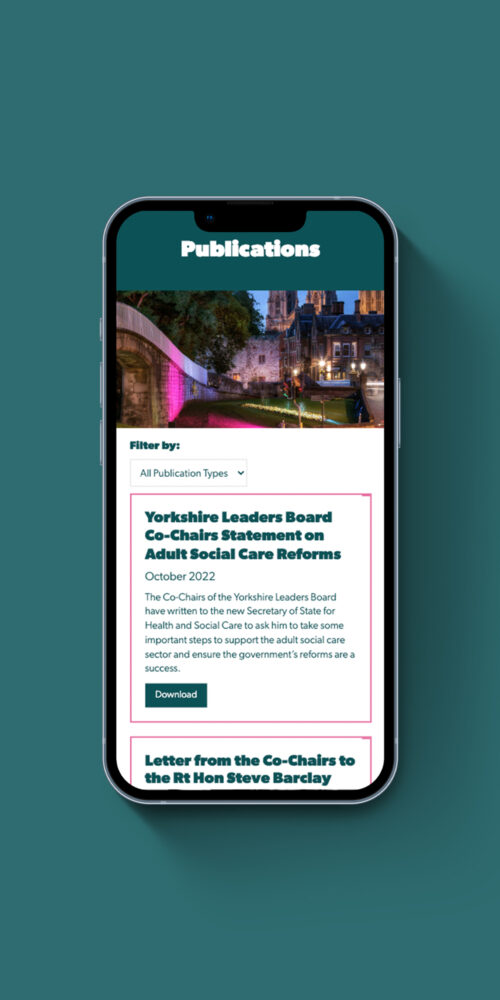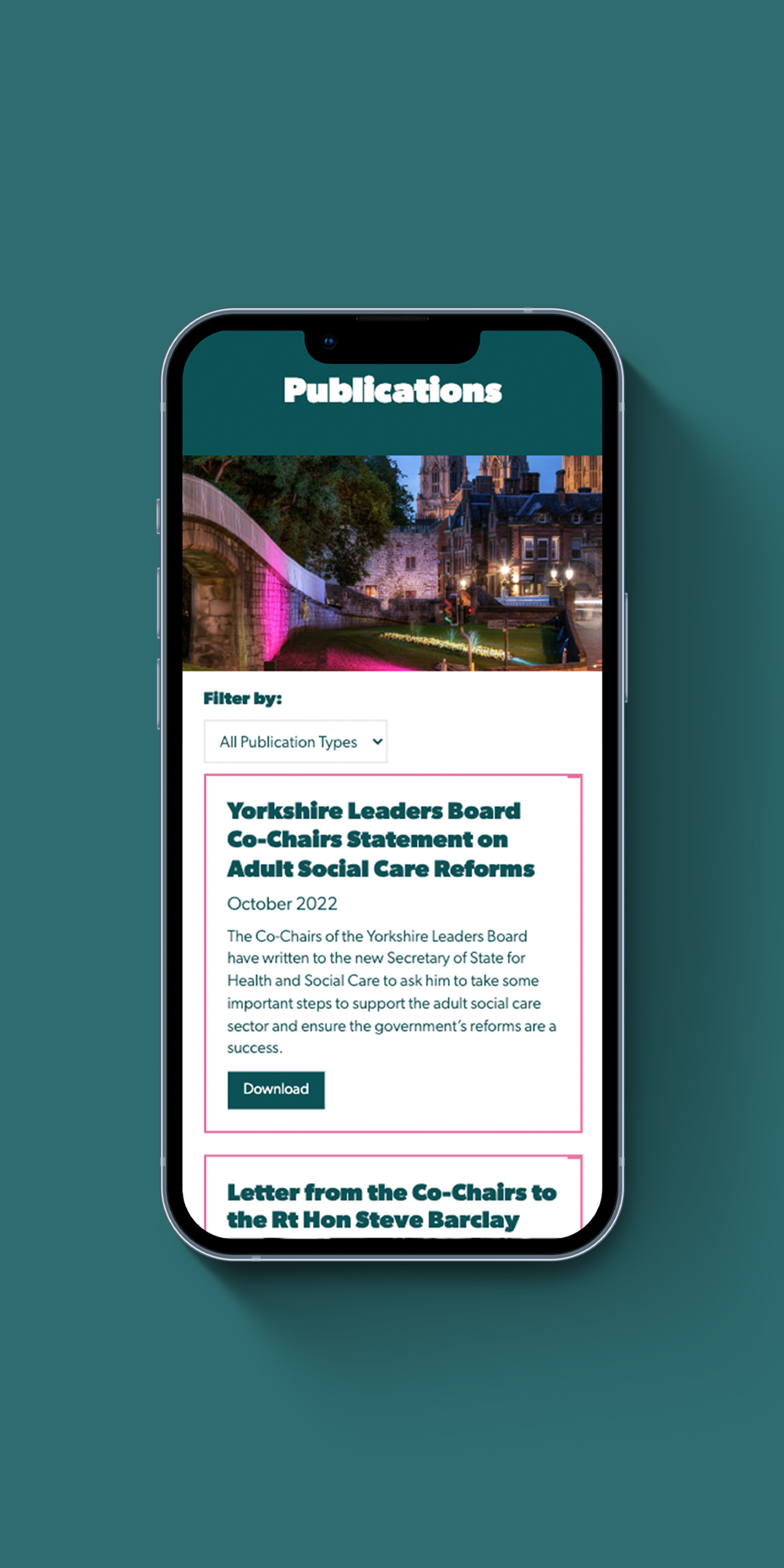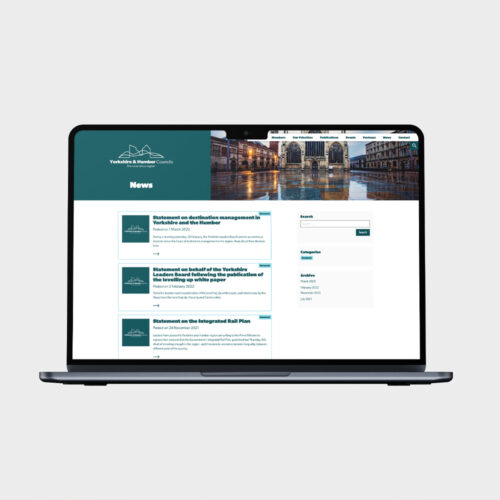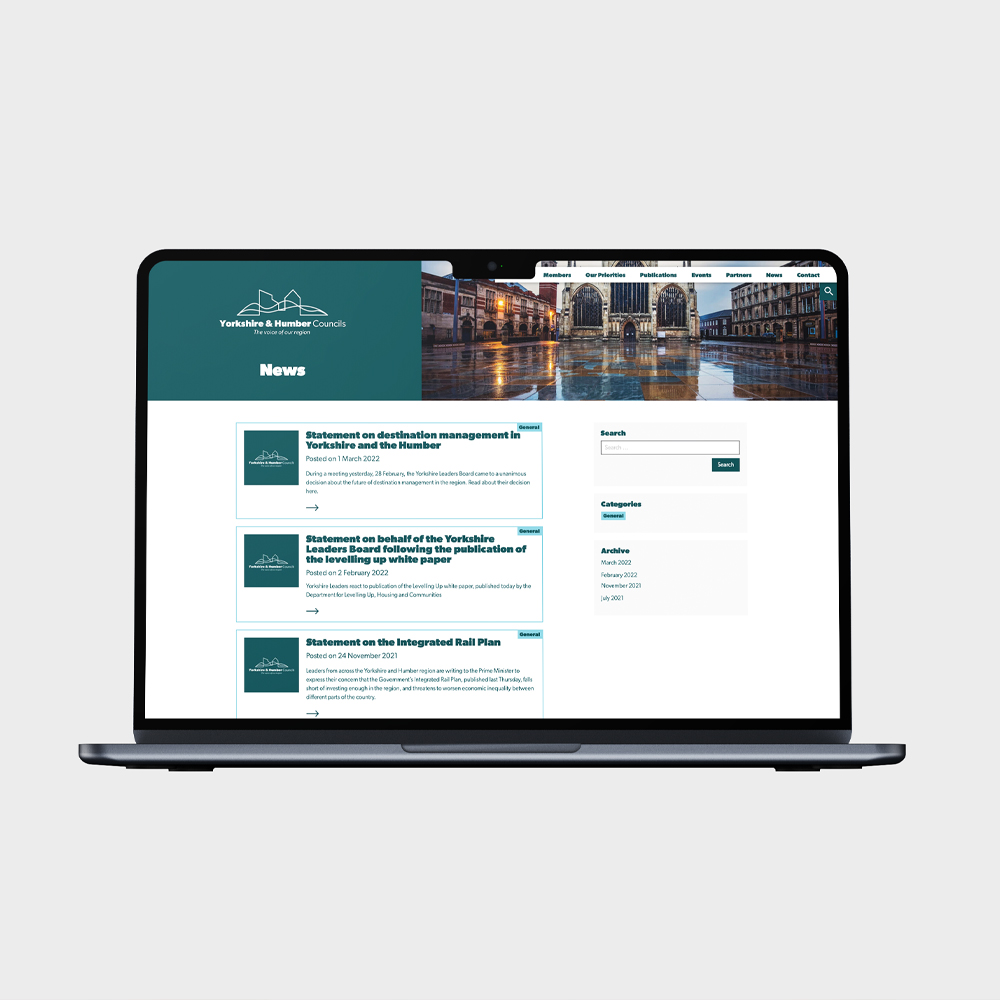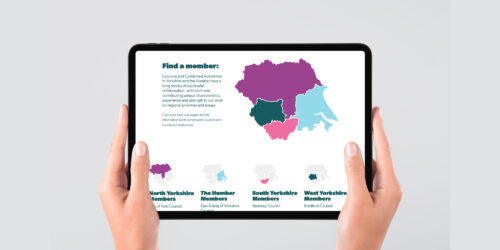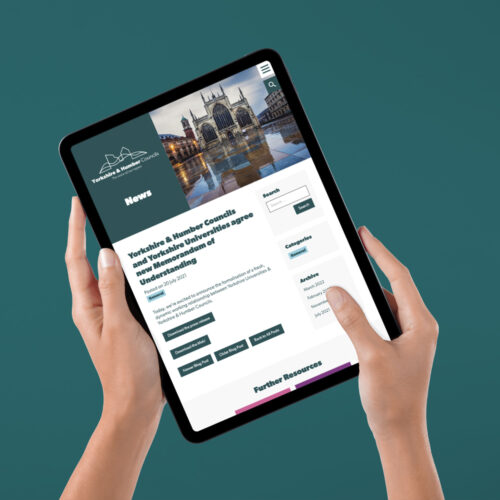 The brief
The Board were looking for a website that provided a hub of key information for the public, raised their brand awareness, and showcased their work across the region. This site needed to be, first and foremost, content-driven, and clear and accessible for members of the public to use.
As the website would include a lot of information and text, the design needed to have an engaging layout so the content wouldn't overwhelm the webpages. Similarly, the website would feature events, media and publications – so an easy-to-update, user-friendly CMS was also fundamental.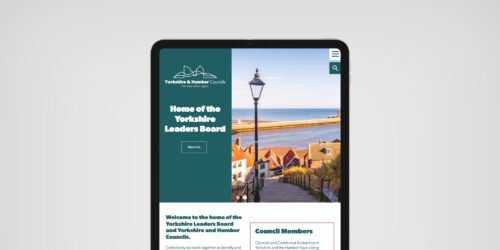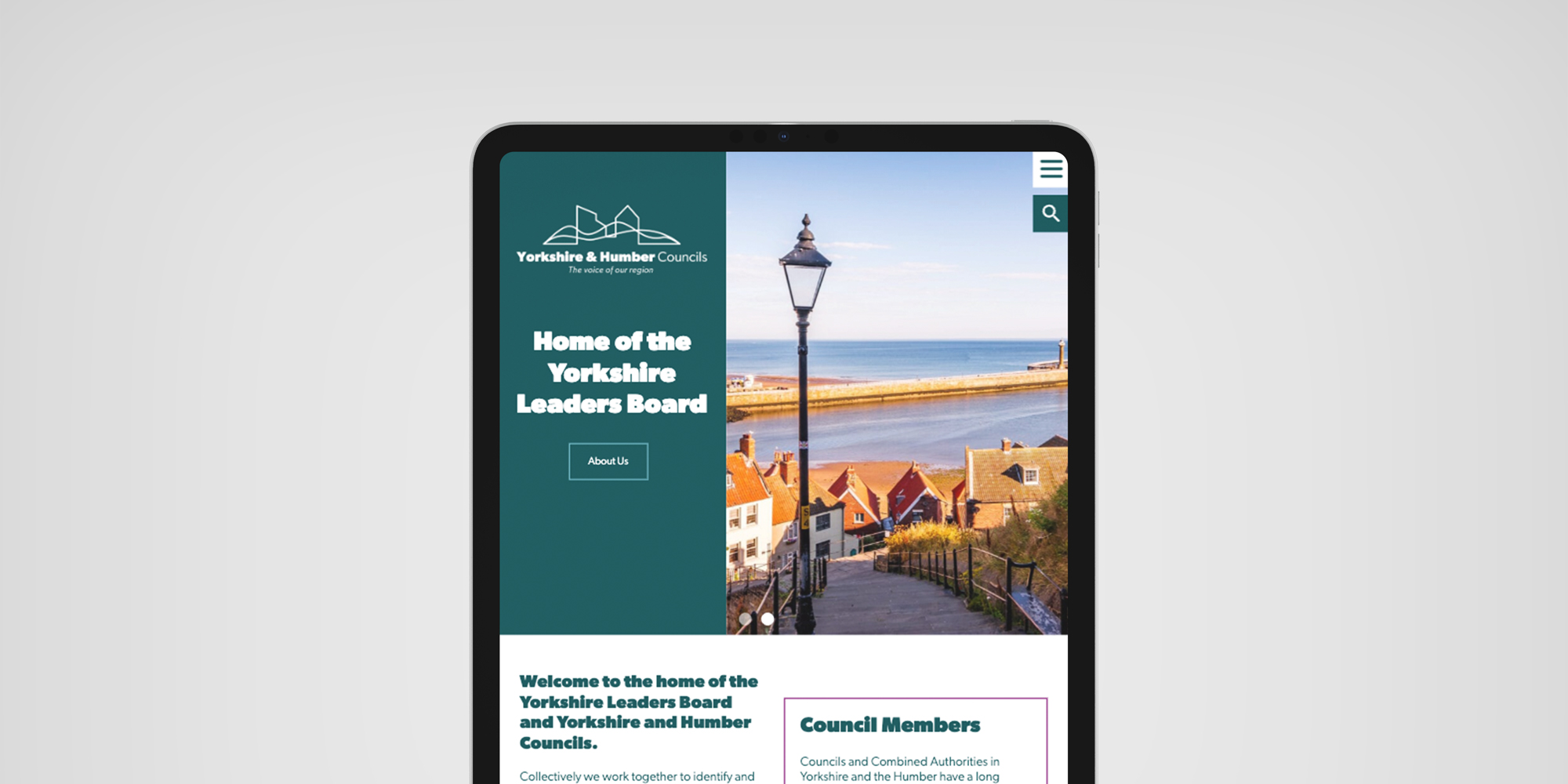 Creating an accessible user journey
To deliver a website that provided a smooth user journey for anyone visiting, we made sure to develop a site structure and hierarchy that took into account how pages interact and the intention of users on the site. This information provided the foundation of how we planned the site from menus to calls-to-action.
This planning helped us to create a site that offered a positive user journey and experience for the Board's target audience. Having a good structure allowed us to populate content onto the site in a way that was accessible and considerate of a user's next steps.
Structuring accessible content
We designed a fun interactive map of Yorkshire and the Humber with a hover function leading to member subpages for each of the four counties. We struck the balance between clear and straightforward information and small, engaging features like these which really bring a website to life.
The project was also mobile-focused so we ensured all modules, text, and images would break down well when seen on a mobile phone – retaining the high-quality and professional aesthetic of the site on all devices.
This was really important for the members pages which were very information-heavy; when presented in a dynamic way with quality images and logos, interactive buttons, and concise text – responsive for all devices – these pages are very accessible and easy to navigate and use.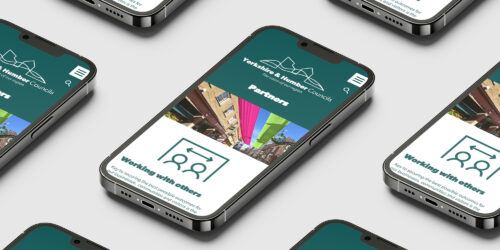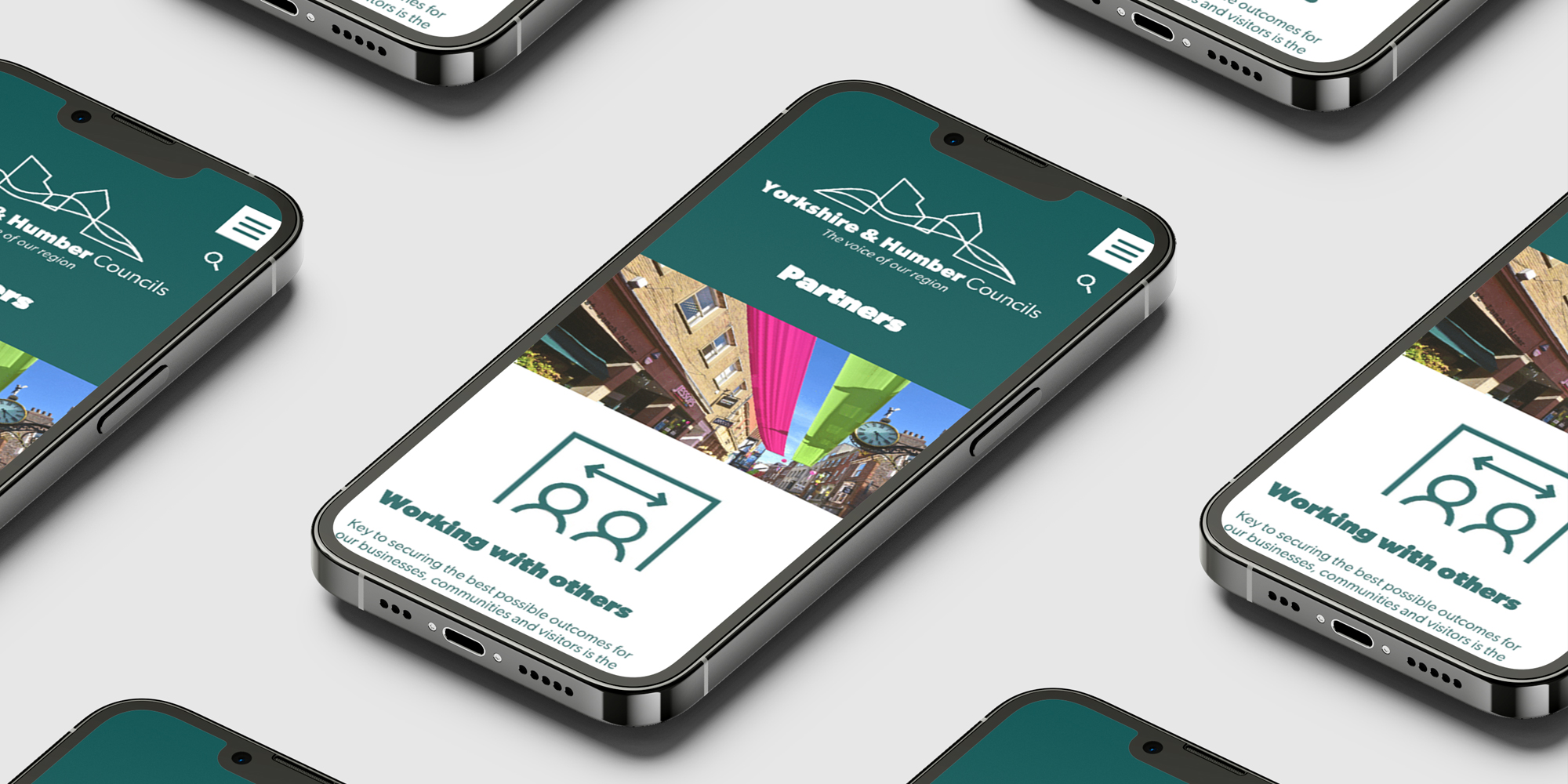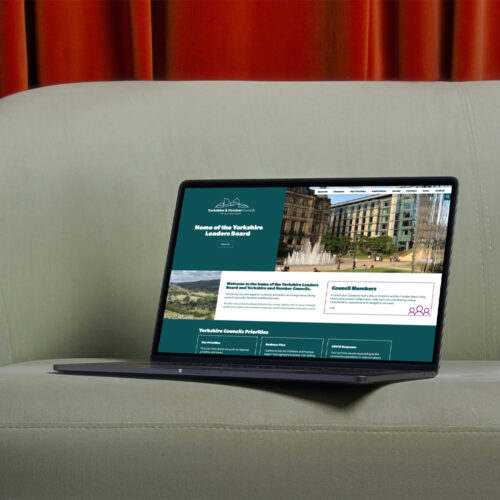 Futureproof WordPress development
We wanted to set the Board up with a website that would be extremely easy to update with features and content as they went along. The website we built is modular so their team can easily add new blocks onto pages whenever they need with just a few clicks – meaning changes are easy to make, and the site will last them for years to come as their profile and voice continues to grow and develop.
We love working with organisations across Yorkshire, from York and North Yorkshire, to Sheffield and South Yorkshire, to Leeds and West Yorkshire, and beyond! If you want digital solutions from a small agency that put Yorkshire values at the heart of their work, we want to hear about your project, so contact us today.
"Splitpixel have been fantastic to work with on the development of our website; we found them to be very responsive and always helpful at all stages of the process. Our Project Manager Ren was open to discussion, very communicative and managed to interpret our layperson thoughts into engaging visuals and features. We've come away with a product we are proud of – it's easy to navigate, showcases our region perfectly and was delivered on time. Splitpixel provided training which enables us to update the website ourselves but are always at the end of the phone or an email if we get stuck and have always been happy to help. We would happily recommend Splitpixel to any prospective clients."
Clair Parker, Regional Programme Manager
Yorkshire and Humber Councils