The Space is an independent arts and culture not-for-profit originally founded by Arts Council England and the BBC. Since 2013, they've been providing resources, training, mentoring and funding for artists, creatives and organisations looking to produce digital cultural content that's accessible and appealing to diverse audiences.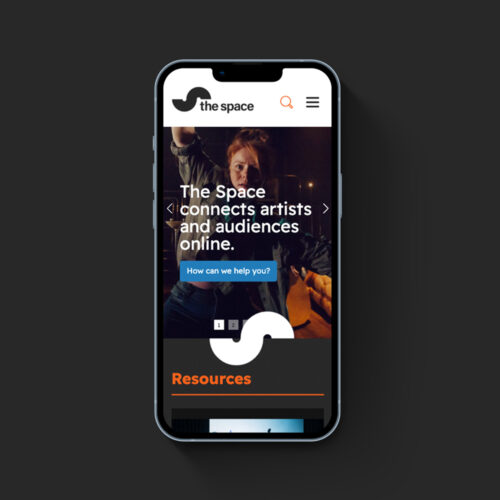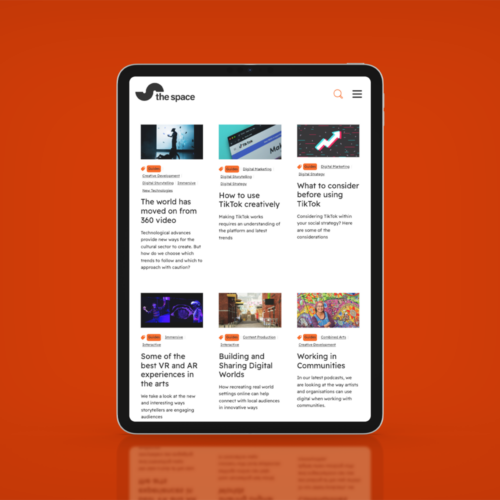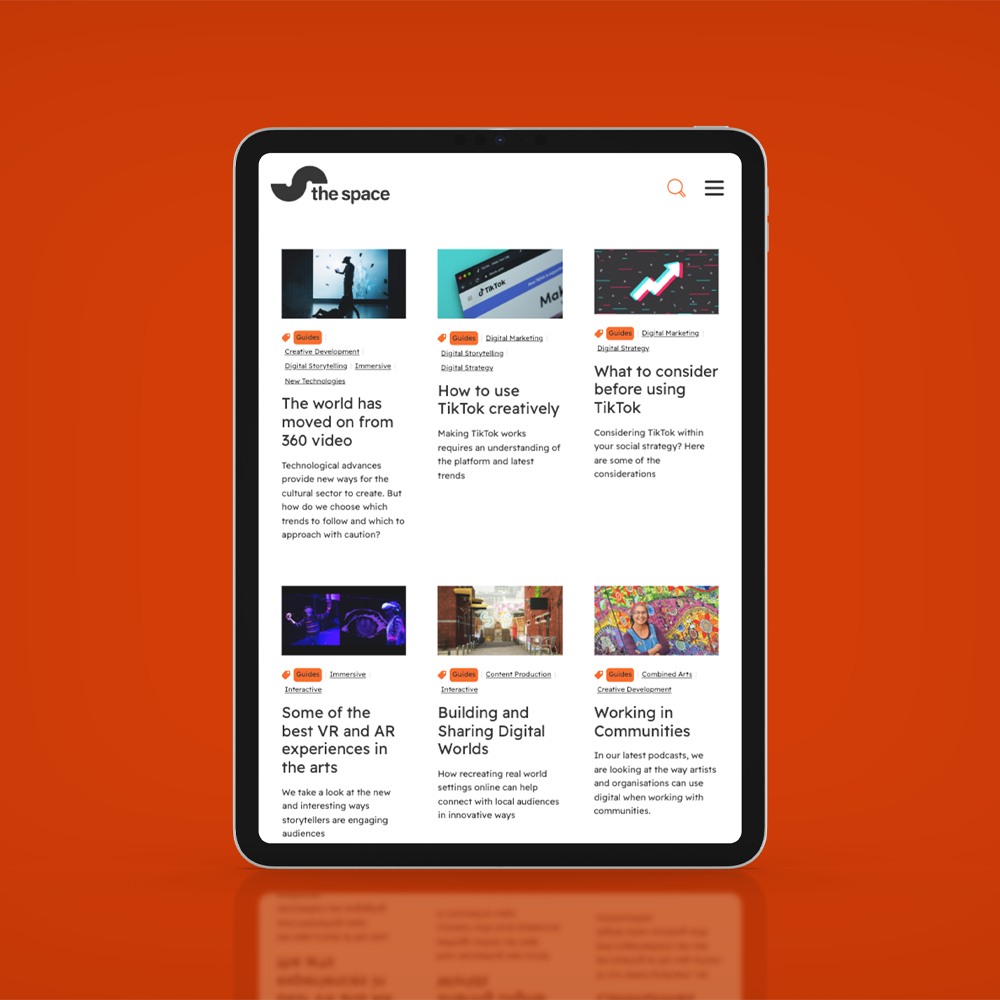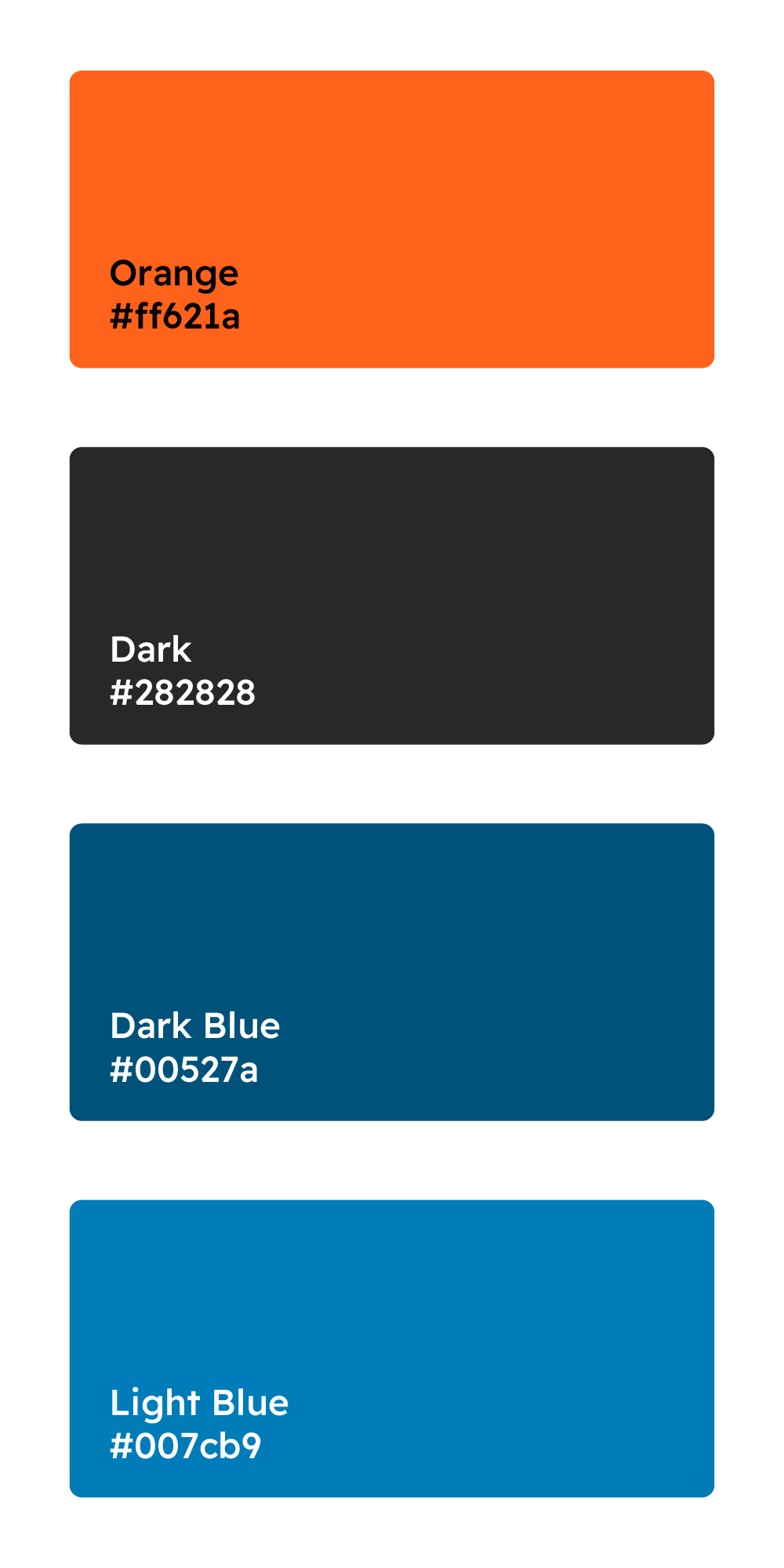 The Brief
The Space needed a new website to better showcase their service offering and organise their rich content libraries into a clear and logical system for users. They also wanted to be able to accurately track and measure conversions and goal completions, so needed well-integrated user forms.
We love working with organisations as passionate about accessibility, inclusivity, and sustainability as we are. Splitpixel and The Space are both working to bring these values to the arts and culture sector – so this project was particularly meaningful for our team. The Space have even helped support and fund some of our own arts and culture clients.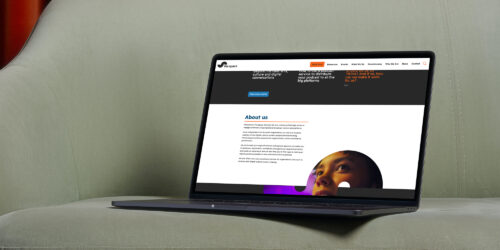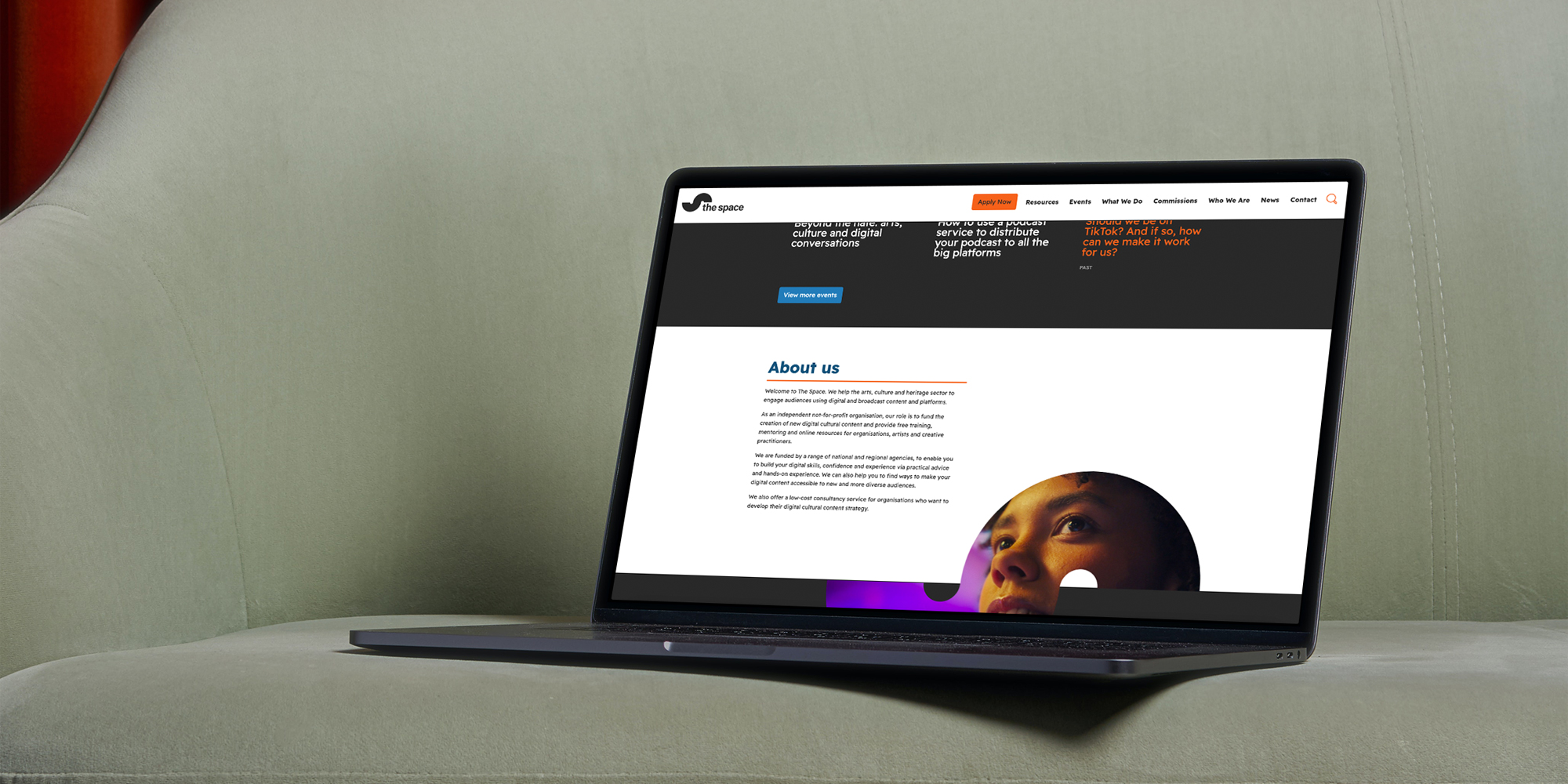 Bold, impactful design
Our designers created something fantastically balanced for The Space. With a simple and accessible colour palette of silver and white, with accents of orange and blue, the effect is something that provides a strong impression without overwhelming the user.
We took the iconic split donut shape from The Space's logo and incorporated this throughout the website to great effect. This includes a custom responsive parallax scroll feature on the homepage's hero banner that overlaps blocks and moves as you scroll. This parallax element can also be used for an image – a really unique feature which helps imagery pop against the silver and white background.
This exciting design is completed with a high-contrast, large typeface, paired with chunky, colourful buttons. These things make the web content easy to read and set the stage for a smooth user journey throughout the site. Everything else prioritises simplicity and accessibility, allowing content, events, and resource to take centre stage.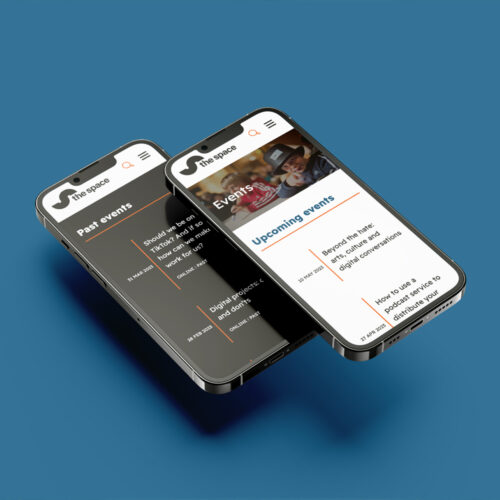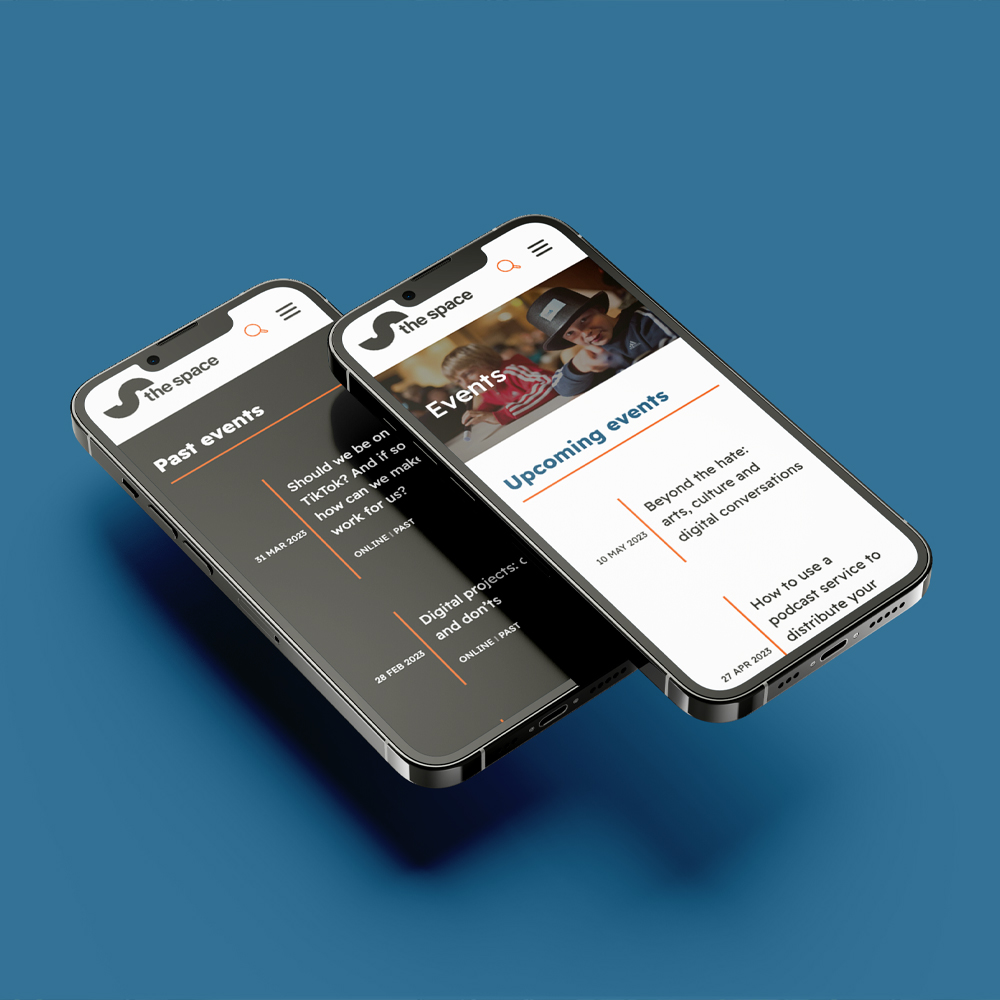 Custom WordPress website development
Our development team managed the web content migration from The Space's existing Drupal site to the WordPress site we built. This involved a complex transfer of content from one system to another, ensuring nothing was lost and everything was properly organised.
The Space has large content libraries that include commissions, resources, news, and events. We planned everything to help the team at The Space better categorise and customise the content they posted, and we executed this with custom filtering and search systems that radically simplified the user journey.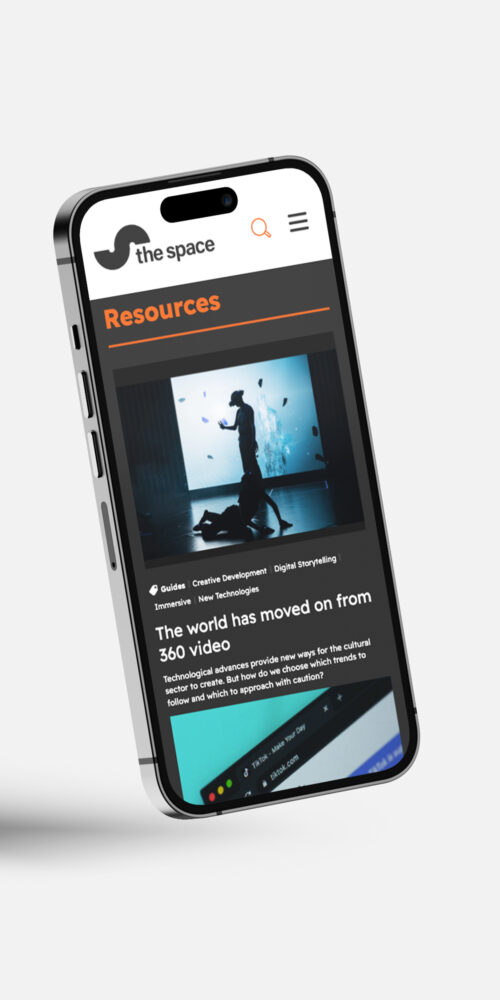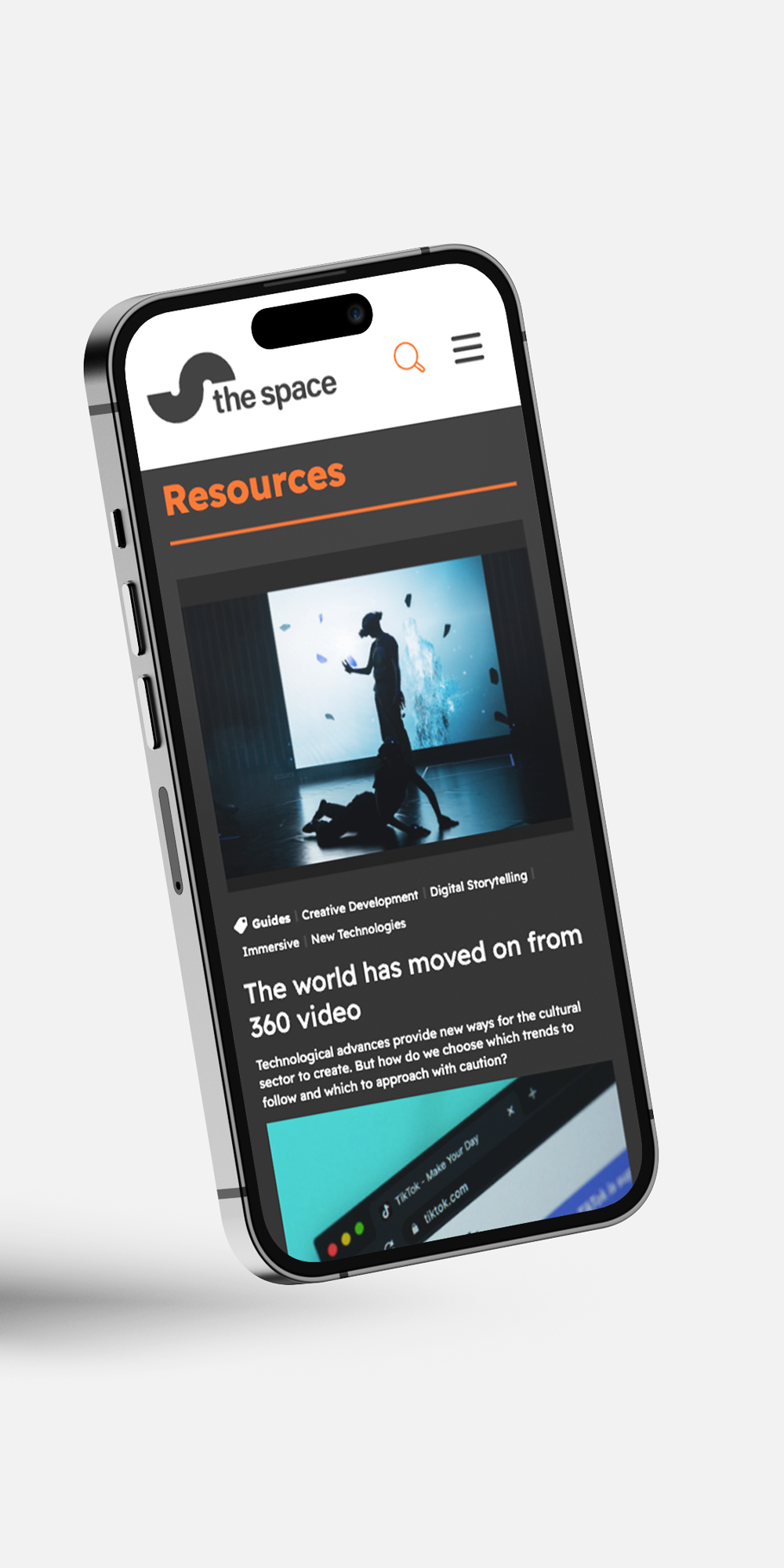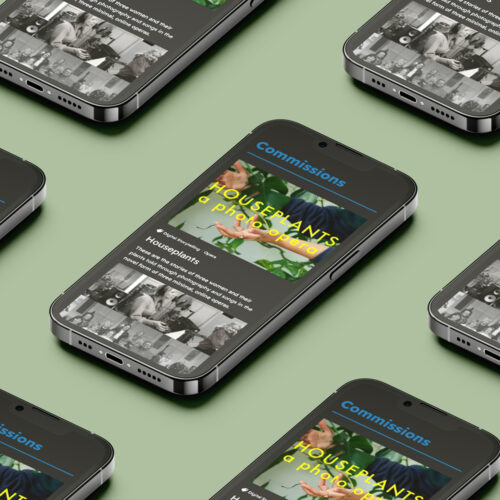 Futureproof WordPress development
Our developers also improved the integration between conversion tracking tools and the site's enquiry and survey forms to improve engagement and reporting accuracy. Knowing how many users engage with their resources is key for securing funding, so this was particularly valuable for The Space.
Everything we did was designed to make the population and content management of the site as simple as possible for The Space team going forward. As they continue to do incredible work, they need to be able to show it off on their stylish new website with ease.