The Mare and Foal Sanctuary is charity based in the Southwest providing a sanctuary for life to rescued horses and ponies. They do incredible work rehabilitating abandoned, abused, or neglected equines and work with people in the community, offering them enriching equine assisted services.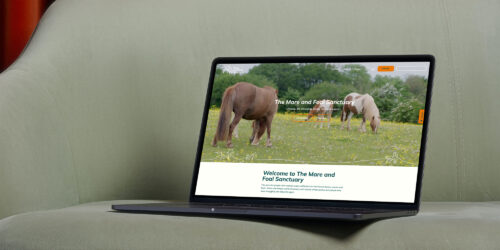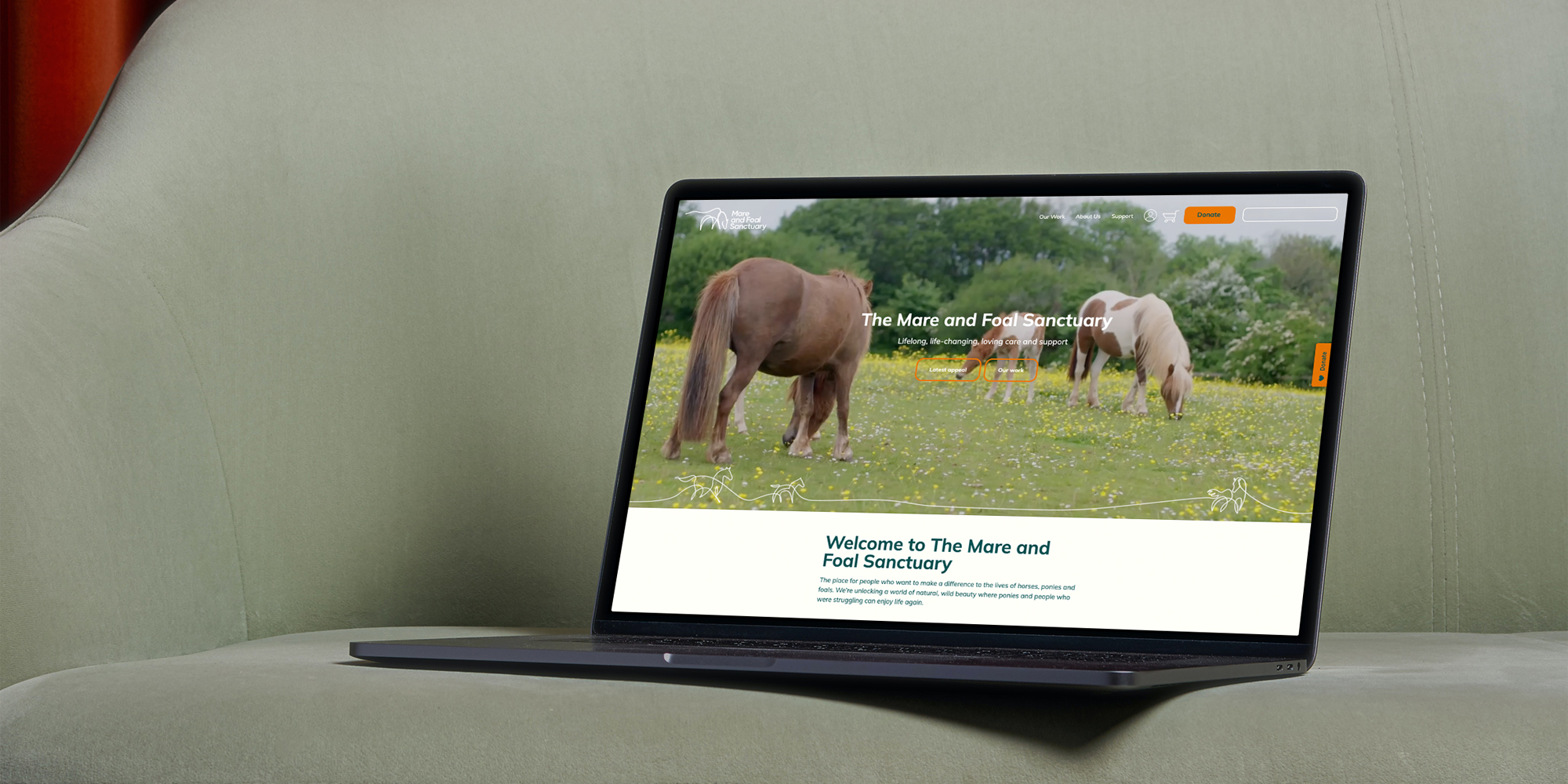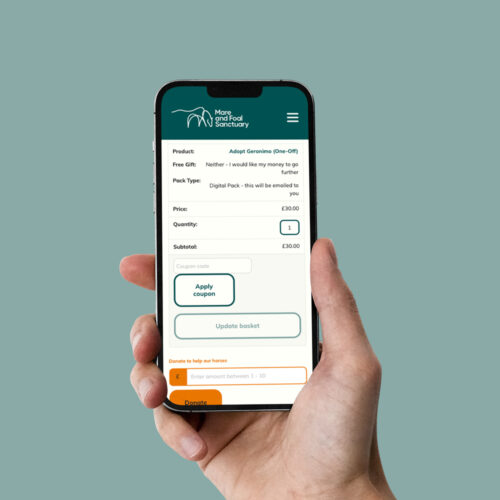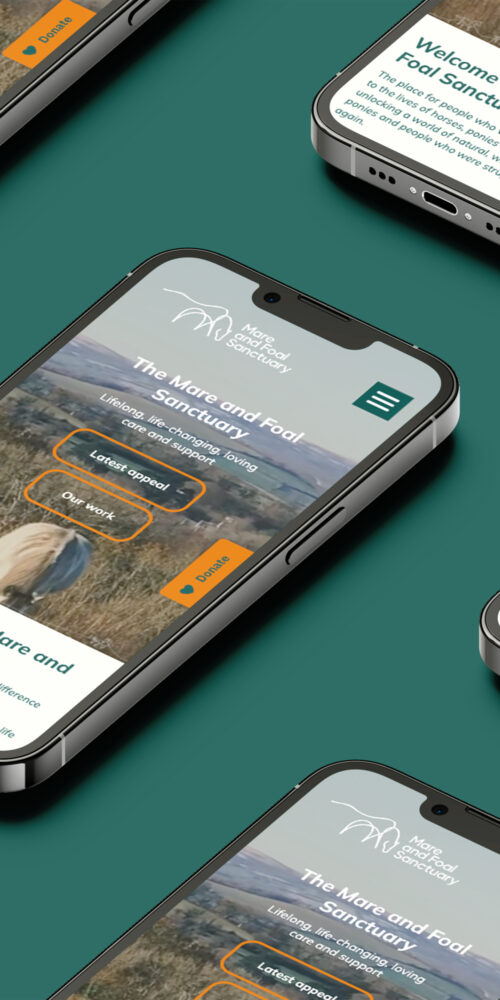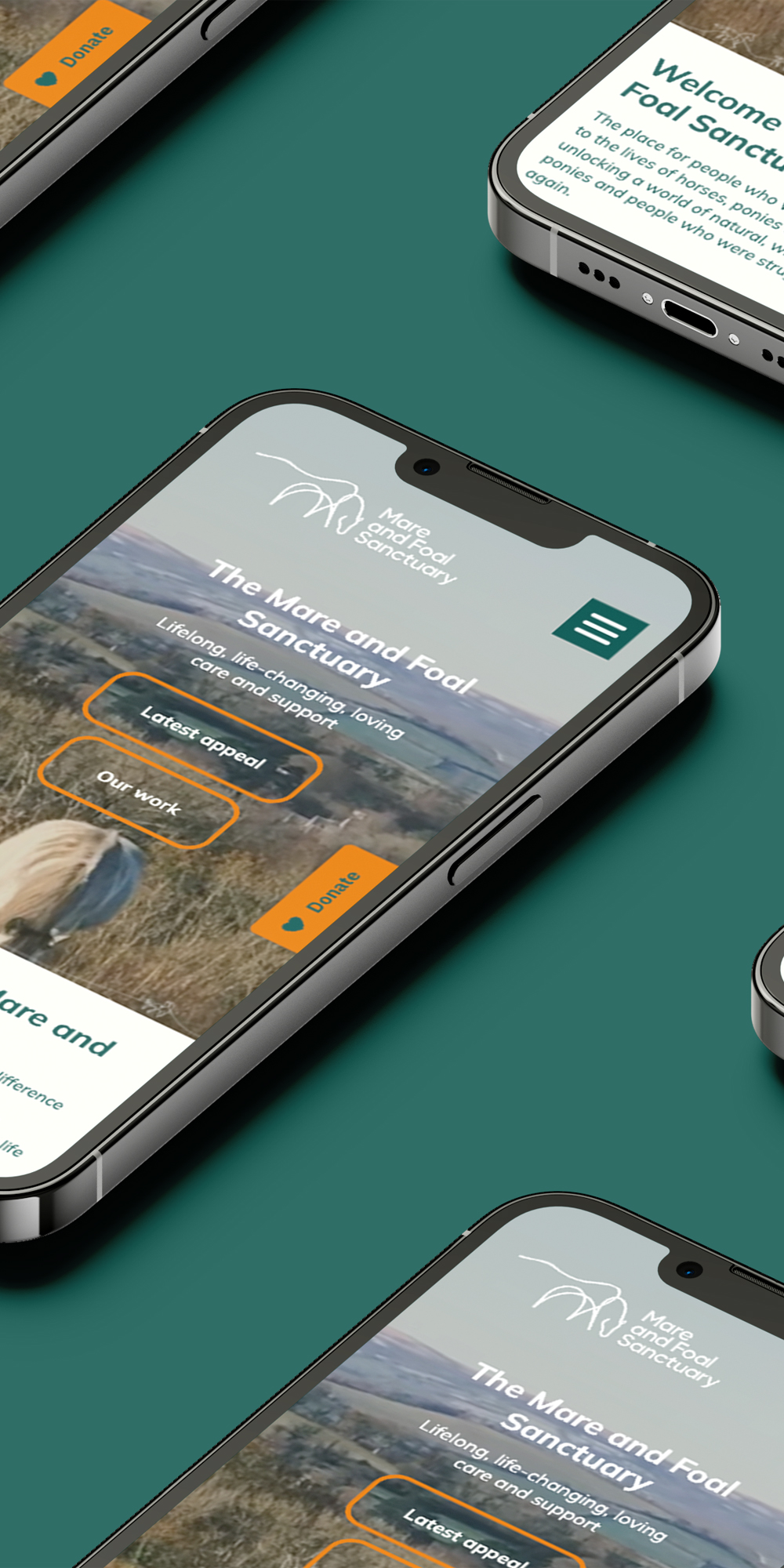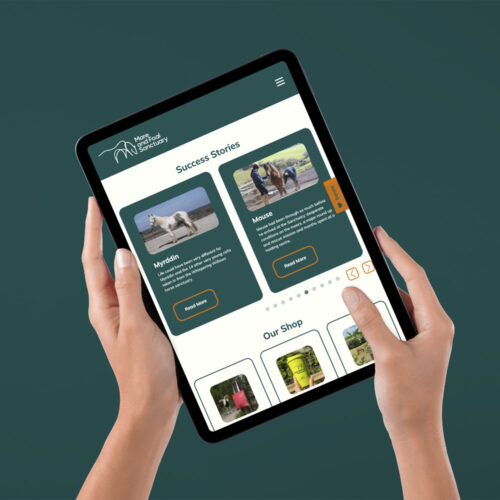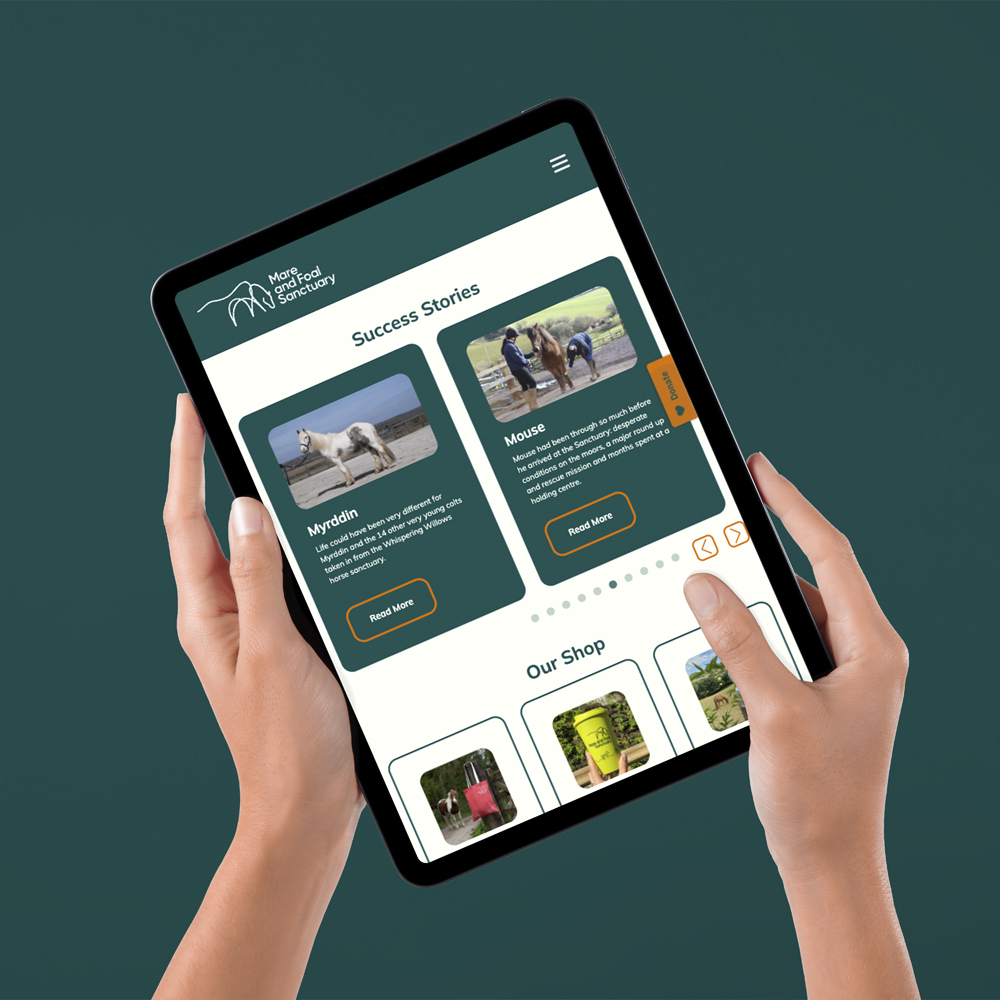 Within the first week of launching
The brief
The Mare and Foal Sanctuary were looking for a website that improved the digital presence of the charity. They needed better useability and accessibility for all key stakeholders as well as technical improvements that would enable them to achieve their new digital goals.
They were looking for a team with the scope to design, build, host, and even revisit development of their site in future. This involved expanding their branding across the new site, creating a fully integrated donations process, and delivering a simple user journey complete with search engine optimised content.
The Mare and Foal Sanctuary's primary goals for their website to achieve were better engagement and web traffic, more donors, better UX, better GDPR compliance, and a scalable website that would grow with them. Splitpixel also offered The Mare and Foal Sanctuary the option of future marketing support and, as an organisation, shared their values of improving animal wellbeing and enriching communities.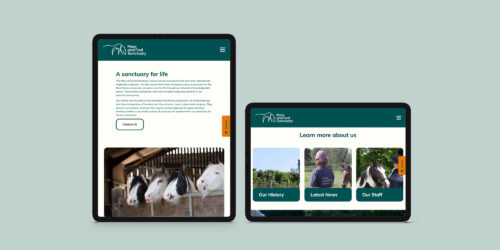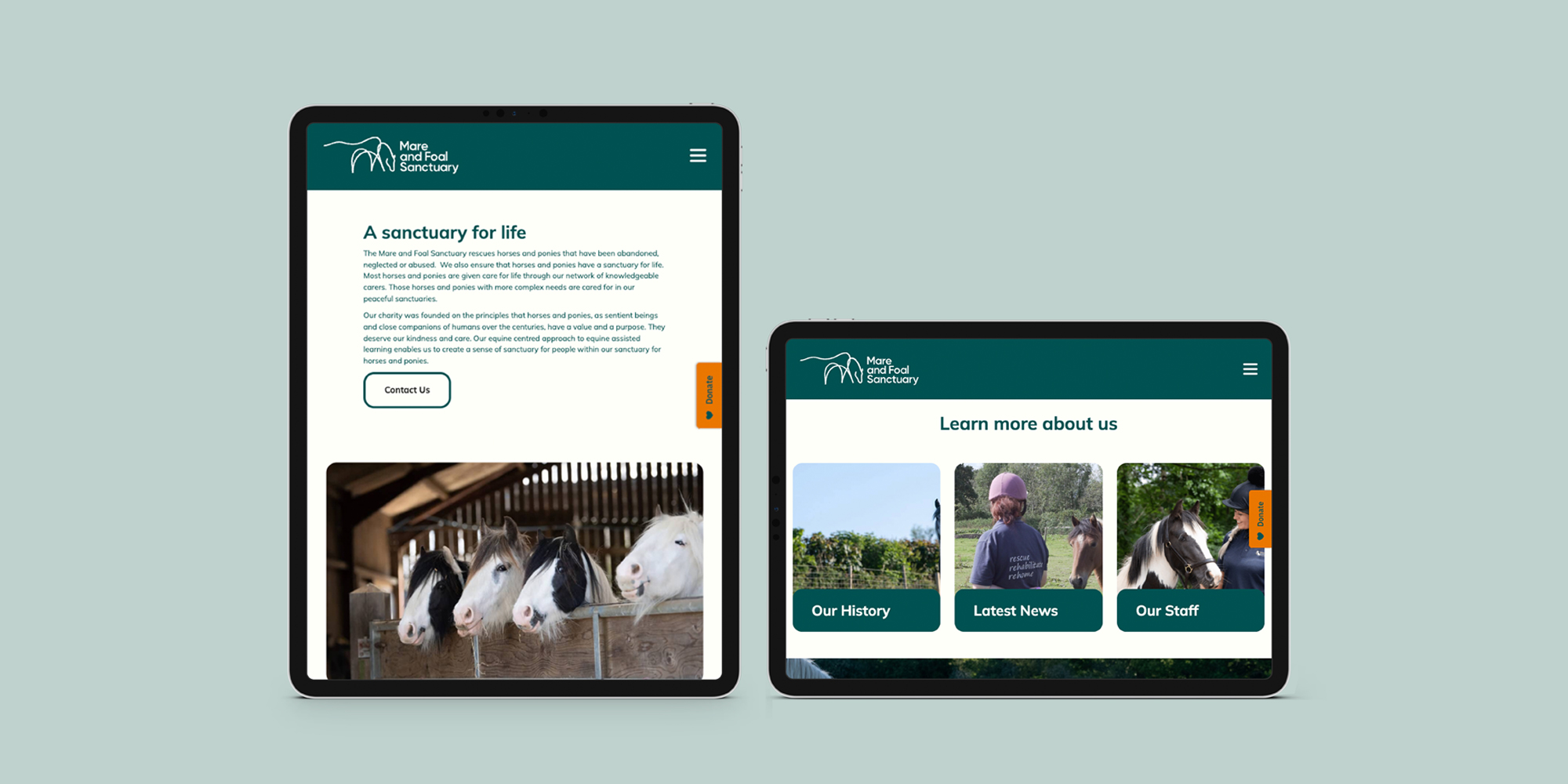 Fun website design and accessible content
The Mare and Foal Sanctuary's latest brand guidelines weren't fully realised on their existing site, so our designer made an effort to bring their colours and branding to life online – delivering a web design that captured their brand and gave them a strong digital presence with a selection of well-executed responsive elements.
Our web designer Sam transformed The Mare and Foal Sanctuary's adorable illustration assets into cool LottieFiles animations. The site uses accessible colour contrasts, bold buttons, and clearly segmented content blocks with rounded corners to achieve something simple, yet effective.
The user journey makes information as accessible as possible. It's really important to us that our websites meet AA W3C accessibility standards to ensure the site can be accessed and enjoyed by all users.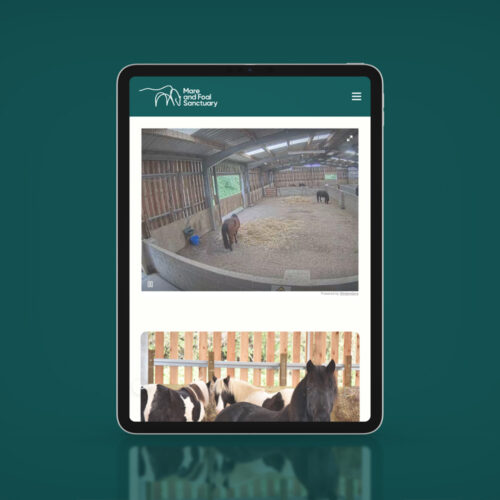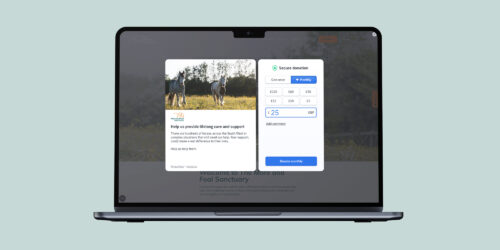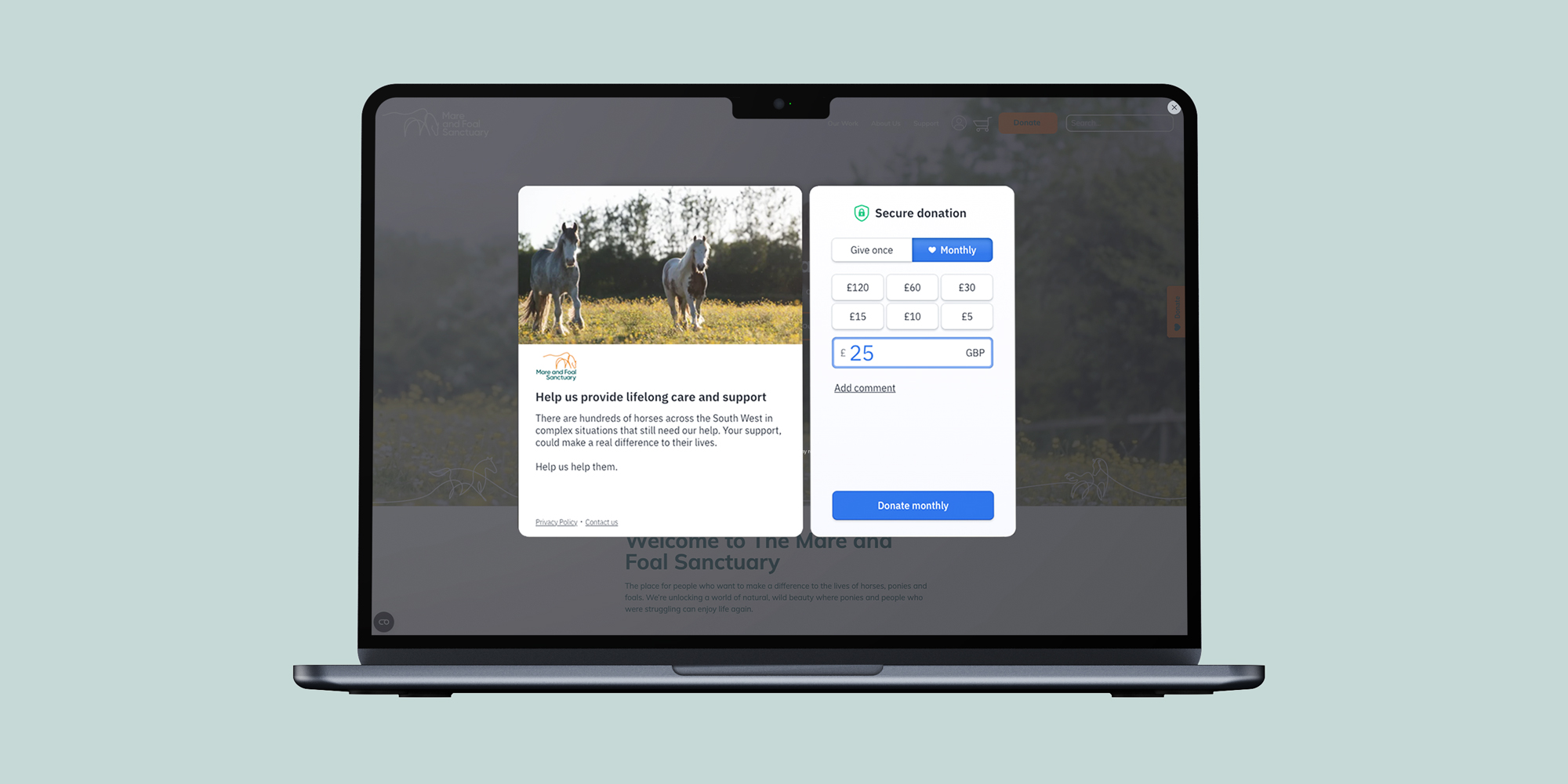 Well-integrated WordPress development
We're really proud of the WordPress integrations we achieved. The site itself is quite large, with ecommerce and event bookings integrated through WooCommerce, donations integrated through FundraiseUp, and their CRM and mailing list integrated through Donorfy.
We built a custom listing system for the sanctuary's success stories. We delivered Splitpixel's first ever pony rehoming management system, complete with embedded webcams – we were particularly proud of this. It's woven into a simple user journey that's also having a positive impact on donations since launch. The Mare and Foal Sanctuary gained their first monthly direct debit donations and all donors signed up to their mailing list immediately after launch – a historic challenge for them!
The site is fully modular, with a user-friendly WordPress CMS. This means that the team will be able to continue to easily amend, add, and update content as often as they like – choosing blocks that suit their content and moving things around with just a few clicks.
Ongoing marketing support
Since launching their new website, we've been providing digital marketing services to The Mare and Foal Sanctuary. This has included comprehensive keyword research, Google Ads management (including Google Ad Grants management, as they're a charity), as well as listings management and content strategy.
We're so happy to have forged this relationship with an organisation like The Mare and Foal Sanctuary. The team are excited to see how the sanctuary develops in the future and we're proud to continue working with them – hosting and maintaining their site and providing digital marketing support.
"We wanted a brand-new website that could help us to raise awareness of the charity and engagement in our fundraising appeals, activities and events. We also wanted to make sure that our supporters could navigate the website by improving accessibility. Splitpixel helped us do this and more!
We introduced a new donation platform, rehoming system, events bookings, and online shop checkout. They held our hands through the entire process, and we are thrilled with the result. The website has already started to make a difference and in our first week online donations were up by 190%."
Emma Platt, Digital Fundraising & Activities Manager
The Mare & Foal Sanctuary