Singleton's is a family-run scrap metal merchant yard just outside of central Manchester. Playing a fundamental part in the metal recycling industry since the early 1980s, Singleton's have been handling tonnes of scrap metal each year for 40 years – providing skips to local businesses and offering a simple drive-through scrap service to customers.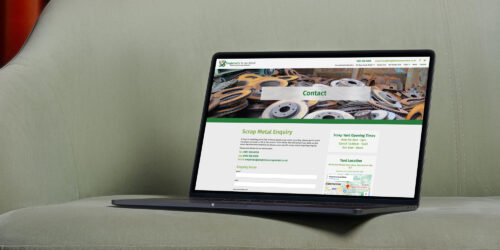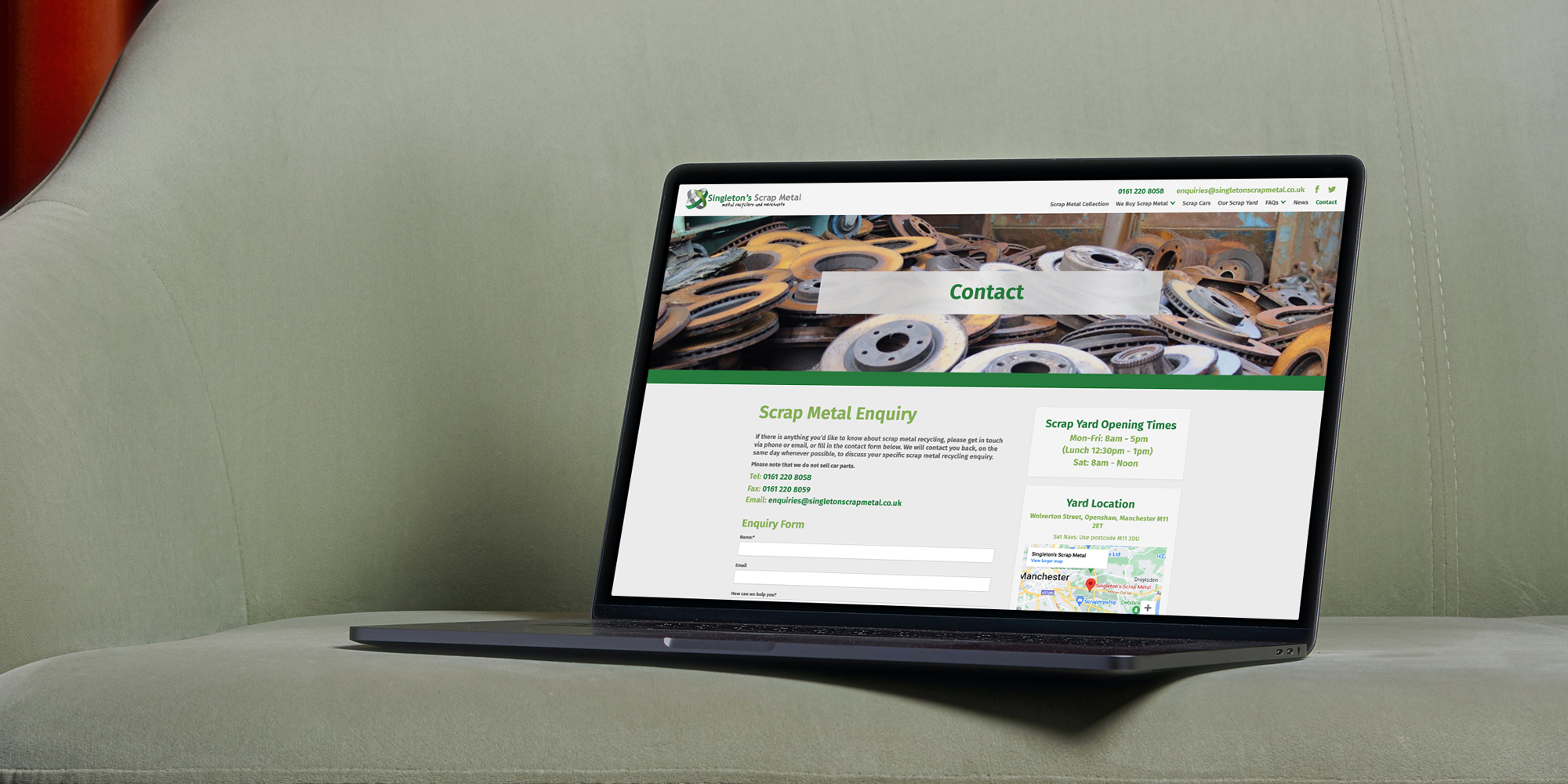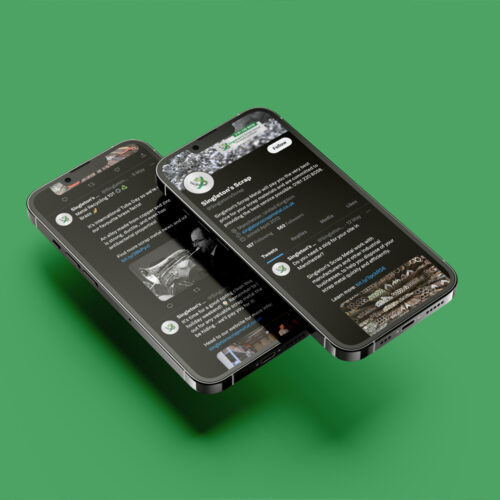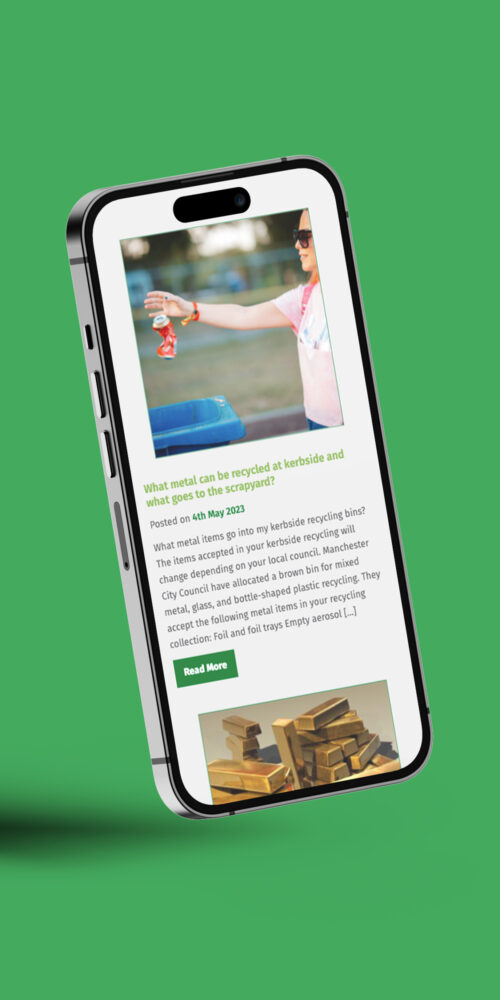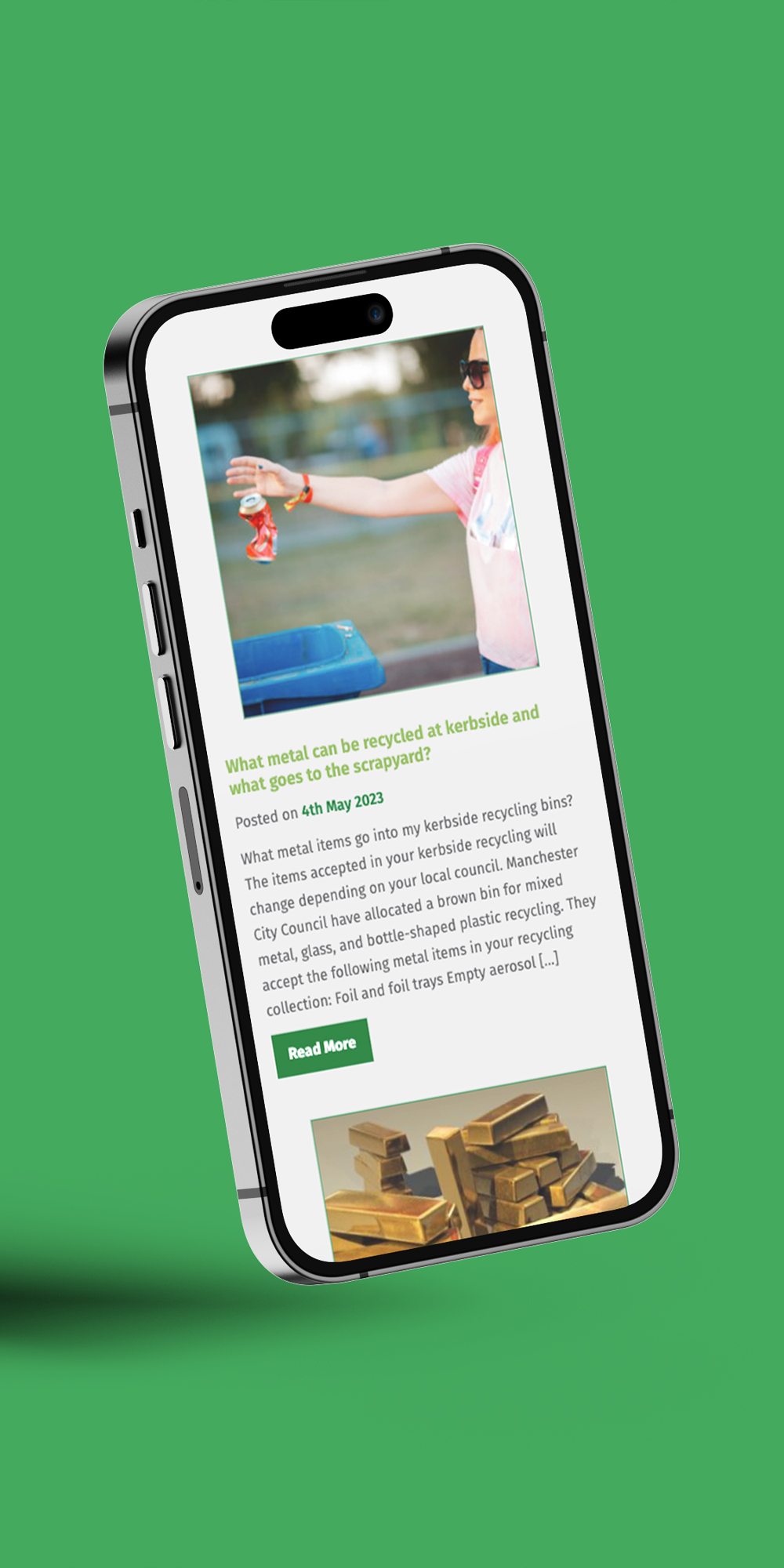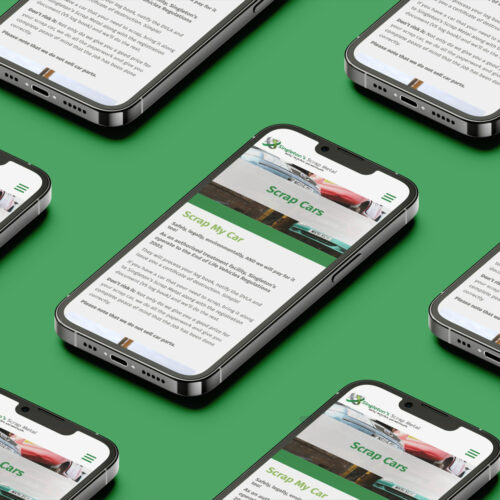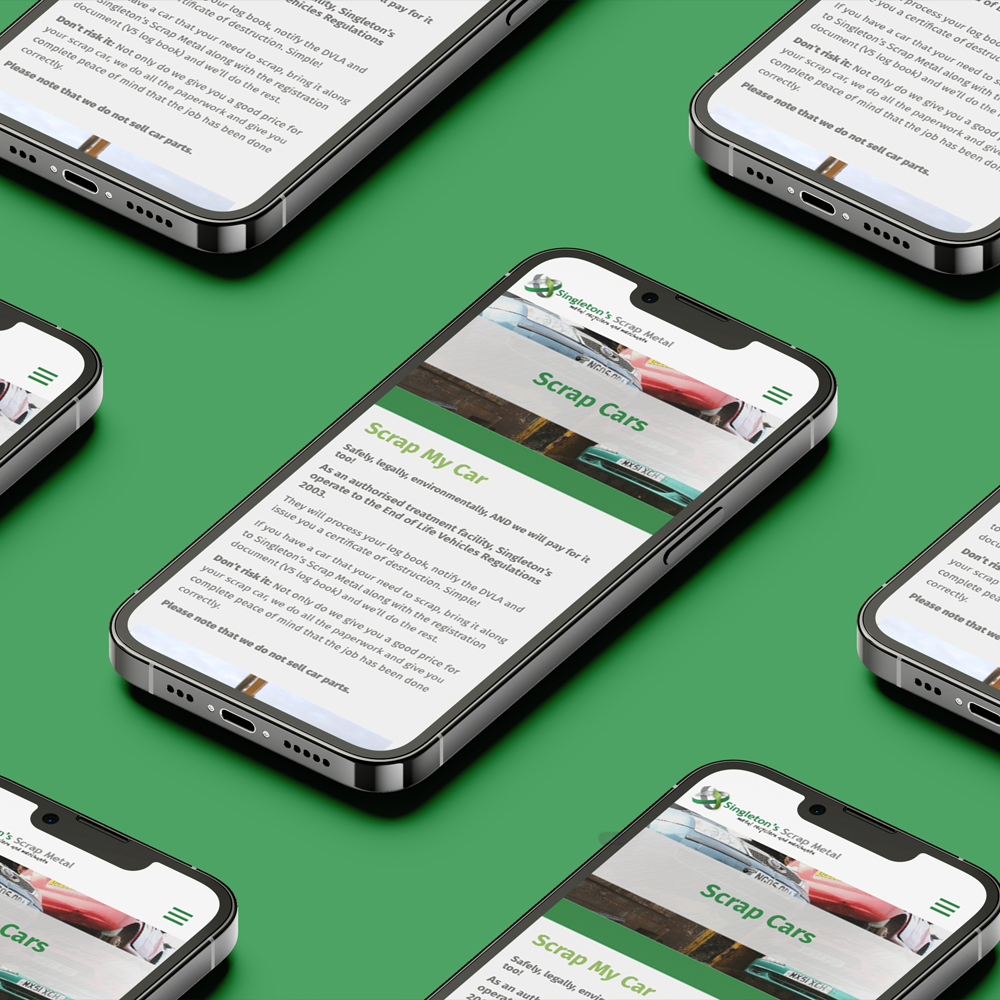 The brief
Our work with Singleton's began in 2012 – they needed a website to attract local people to their scrapyard and a team to write ongoing content for them, which we delivered! After seven years, they came back to us for website number two, keen to keep their web presence in line with changing standards and best practices.
This meant they needed something optimised for search engines – a quick and reliable modern website that they could easily update for years to come. Something clean, simple, and accessible.
They needed a steady flow of content to keep things fresh and raise brand awareness in the local community. This would require a retainer of copywriting and social media management – allowing the team at Singleton's to rest assured that their blog and social media presence is taken care of.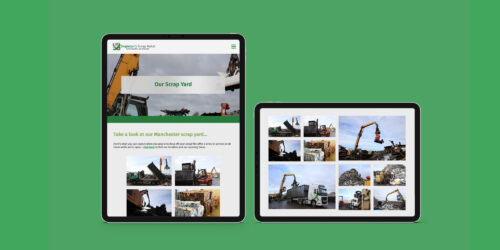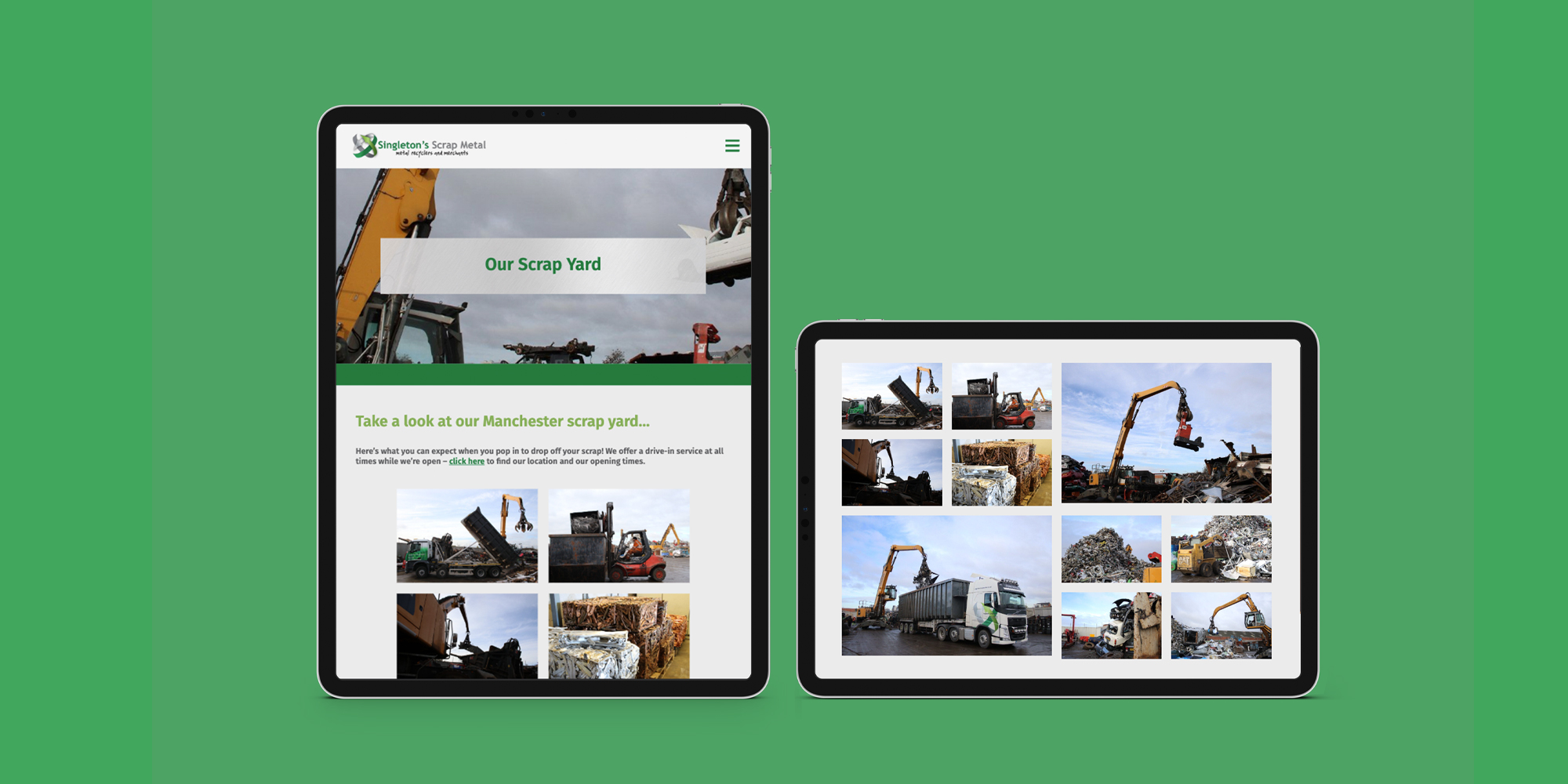 A simple, useable website
The web design we produced strikes the perfect balance between bright visuals and clear, accessible content. The logo itself is a cool twist on the well-recognised green recycling symbol – with a ribbon of metallic silver to mirror their trade. Using the green and silver from the Singleton's logo, our designers built a strong digital style that's simple and clean.
The design makes great use of block colours to segment content into clear green blocks – something appropriately reflective of a client in the recycling industry. The site has some other neat features, including a custom enquiry form and map to ensure they're easily found by their local audience.
Social media management and copywriting
Since building the newest Singleton's website at the start of 2019, we've been supporting them with an ongoing monthly content retainer. Our content team manages this content – producing a bimonthly article based on industry news or using local SEO keywords to attract people to use Singleton's services.
Ell also creates and schedules their weekly social media posts for Facebook and Twitter so local users can easily see that they're always operating. This involves sharing articles we've written for the Singleton's site, local and national news articles about scrap metal, and other interesting facts and tips to engage users.
Their social accounts don't need to see a tonne of growth, as they'll always remain a local service, but require a light touch of consistent posts to foster a local audience. Without an up-to-date blog and social media account – ones that haven't seen recent posts in years – you risk users falsely believing that you no longer operate. Singleton's avoid this (and avoid the stress of managing it themselves) by outsourcing this to us.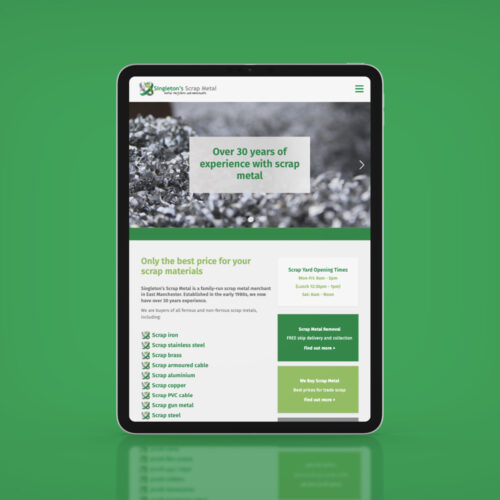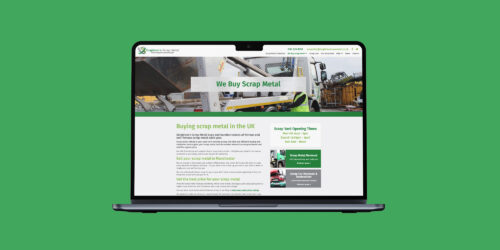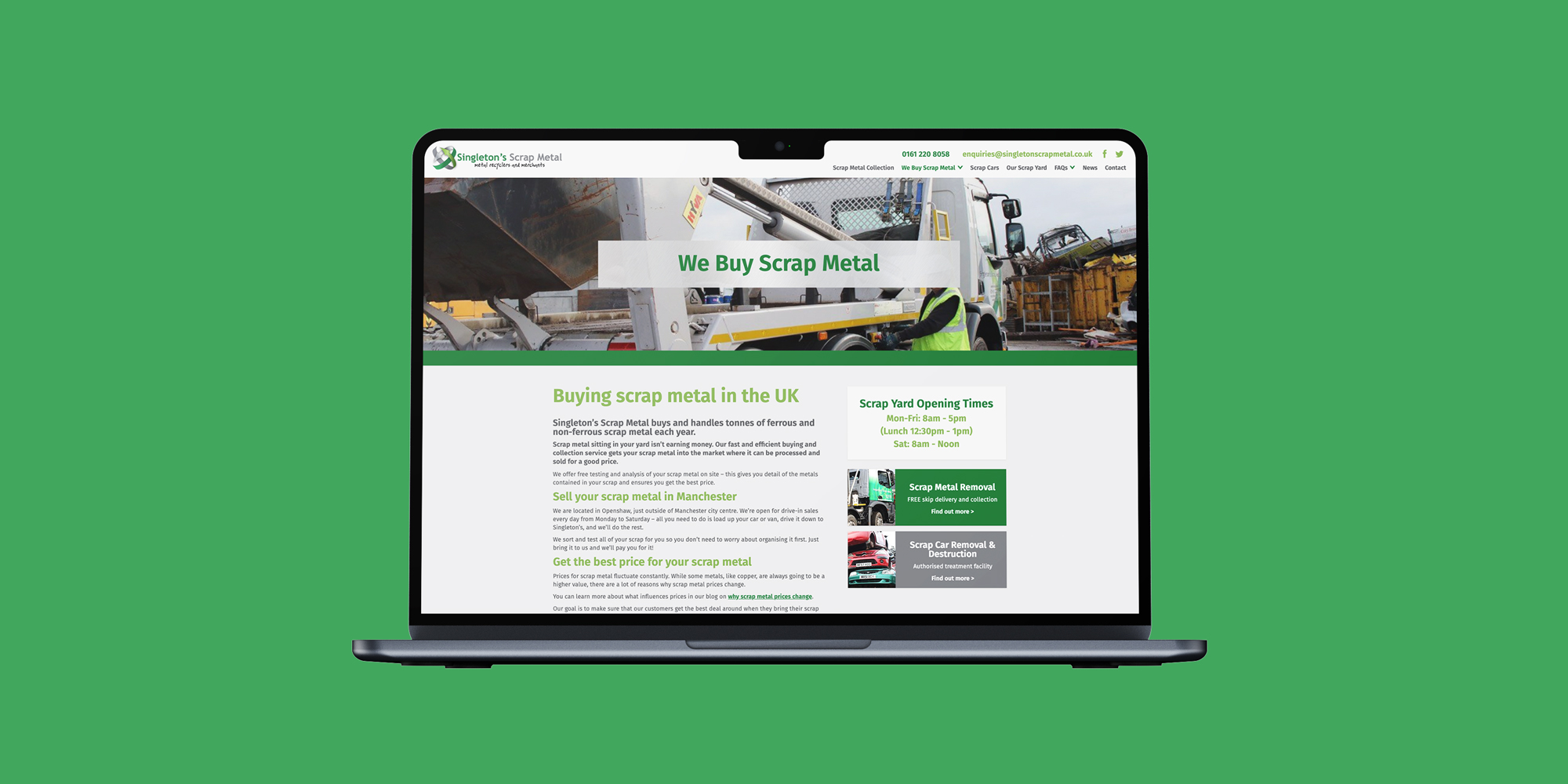 An ongoing relationship, with shared values
We love our ongoing partnership with Singleton's, and they reflect several of the key things we really love in a client. They're a local, family-run business – this means a lot to us, as a digital agency from a northern town, so local clients always hold a special place in our heart.
They're also a sustainable business, playing a really important role in the recycling industry and helping to turn metal manufacturing into a circular economy – something we're also really passionate about.