National Centre for Writing is a contemporary literature house based in Norwich, working with local, national and international writers to develop and support new voices and new stories.
NCW is a charity that works with communities, children, young people, families, and older people to encourage them to use writing as a creative outlet to tell stories.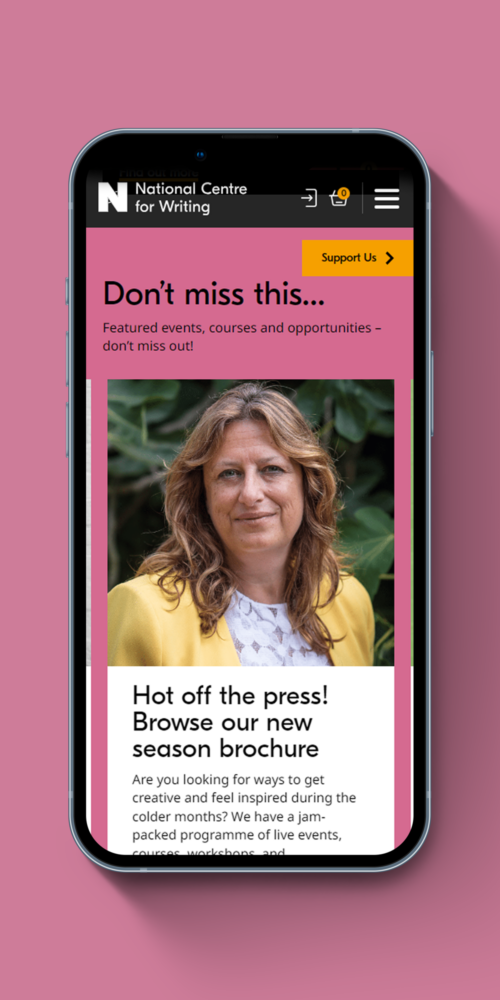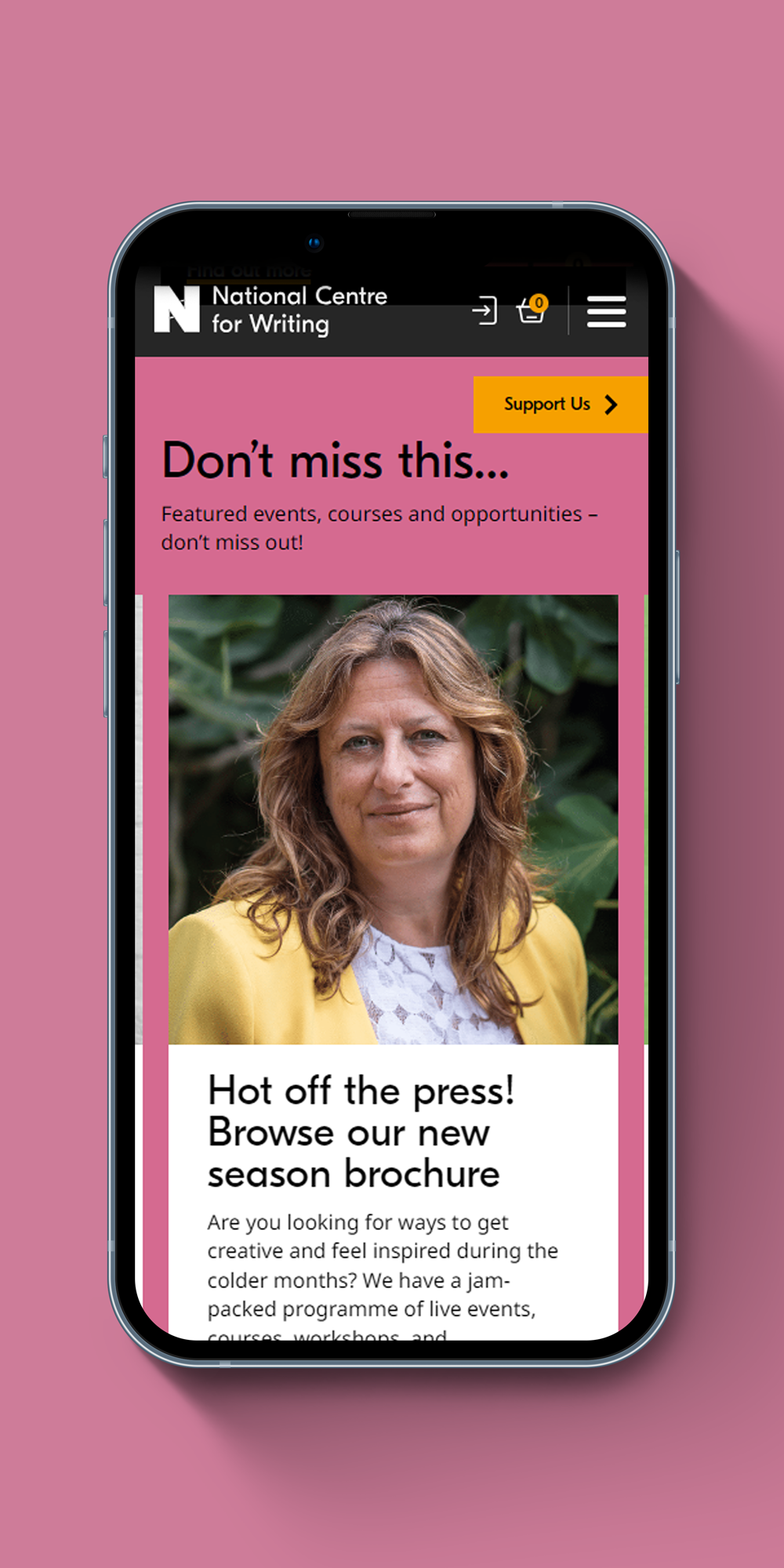 The brief
National Centre for Writing came to us wanting to enhance their brand identity digitally. They wanted their website to be able to tell stories and communicate who they are directly to their audience, as well as being able to grow and change with their needs and developments.
As one of NCW's many facets is an events venue, they wanted to make sure that the process used to buy tickets, packages and memberships and fundraising opportunities – were as streamlined as possible.
NCW needed a custom integration between their new WordPress website and Spektrix to allow them to have bespoke events listings and ticket purchasing, while also allowing them to sell training courses through the Teachable platform.
Vibrant design
The design for National Centre for Writing encompasses their bright and bold brand guidelines – we were able to run with their wonderful branding to create an AA accessible website with compromising on design.
The homepage makes use of their eye-catching event photography complete with bold call to actions emphasised with colourful, strong underlines to highlight important information – this motif is carried out throughout the website to ensure the user is able to identify key details on a page.
The bright colours used throughout are vibrant and modern, contrasting well with the dark accent modules on the page to provide as much readability as possible. The primary yellow colour used throughout works well alongside the imagery and accentuates important features of the website such as the drop downs, search and basket.
As an organisation with many strings to its bow, the design needed to be adaptable, letting different areas of the site – such as the sections for the Dragon Hall events venue or Academy training courses – have their own visual identity through additional colours and logos.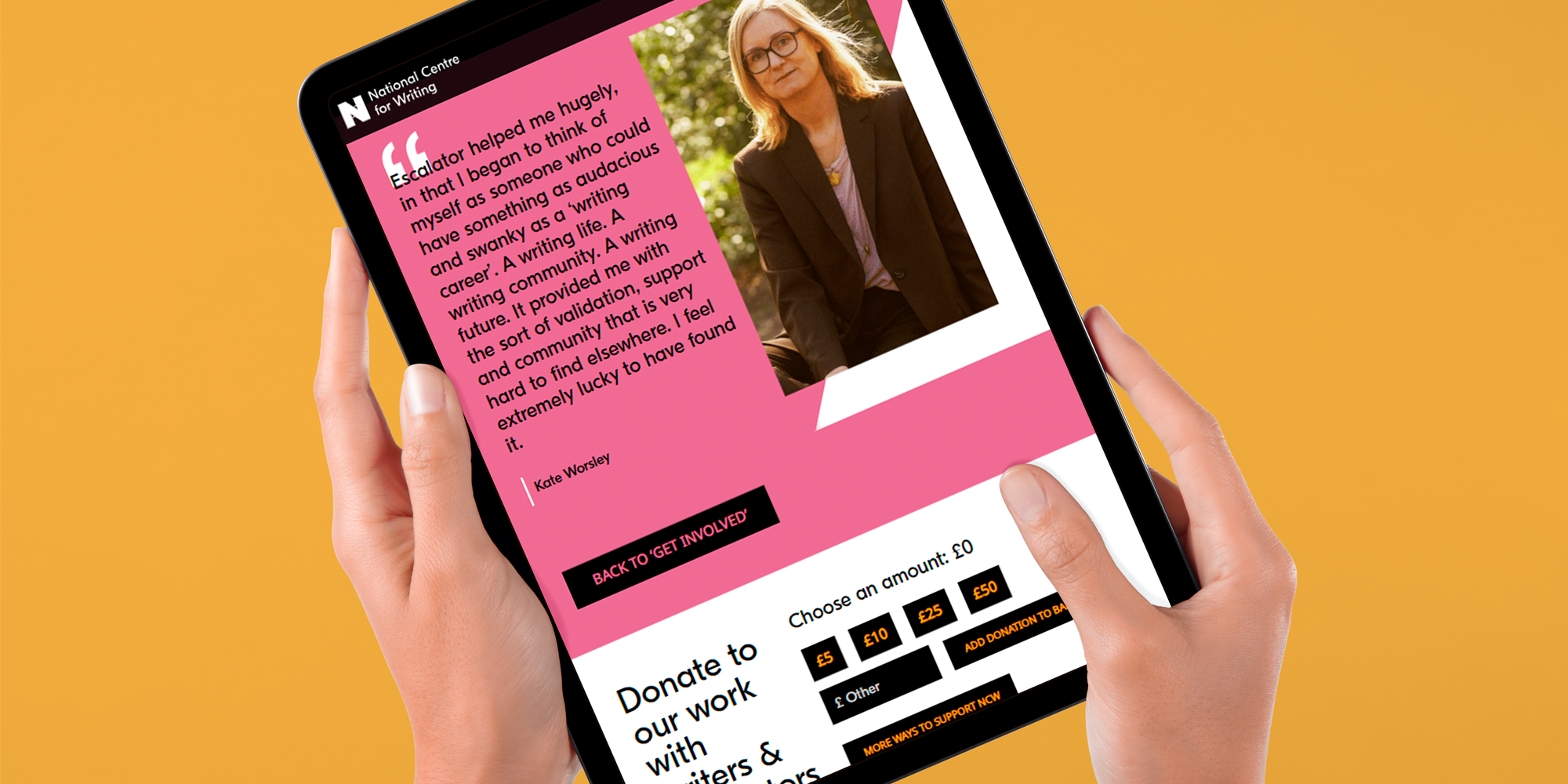 Bespoke events and integration
At Splitpixel, we specialise in custom WordPress integrations for box office ticketing platforms like Spektrix. We worked with NCW to deliver a website that allowed them to effectively engage with their audience, improve search performance and enhance their user journey to boost ticket sales.
For NCW, this means that they are able to use a ticketing software that's user friendly, allowing them to make on the spot changes and updates, and be fully in control of their sales. We included a filter system to enable users to browse events, courses and workshops on the site by month, genre, topics and location.
Content migration and organisation
As an organisation that celebrates writing, it's not surprising that NCW have a lot of written content! As their site grew over the years, this content was spread across different areas of the site and was becoming unmanageable – we designed a new "Writers' Hub" section to house their extensive content library, giving the NCW team advanced filtering options and more flexibility over how content is displayed on site.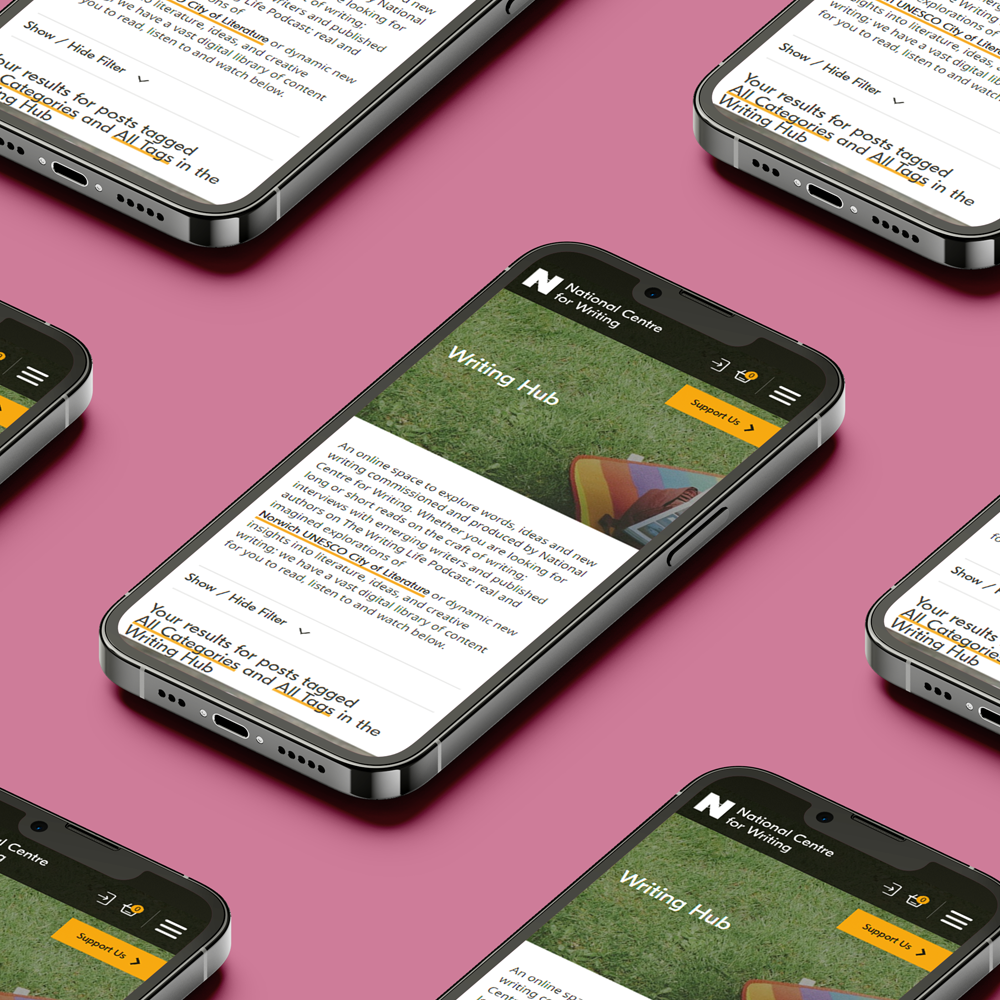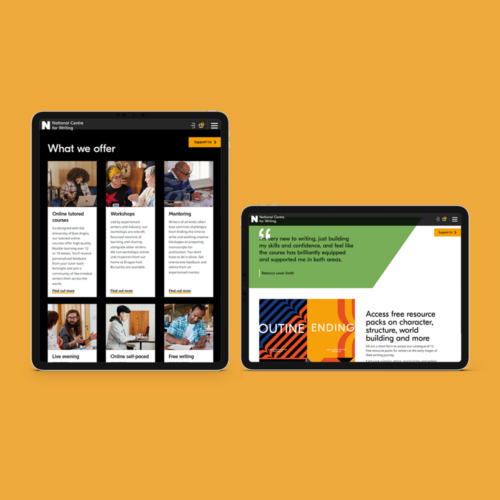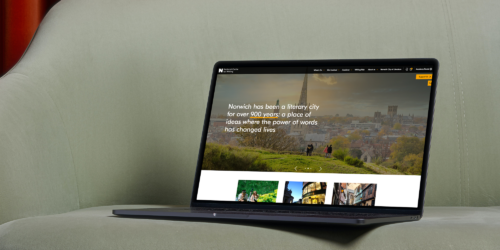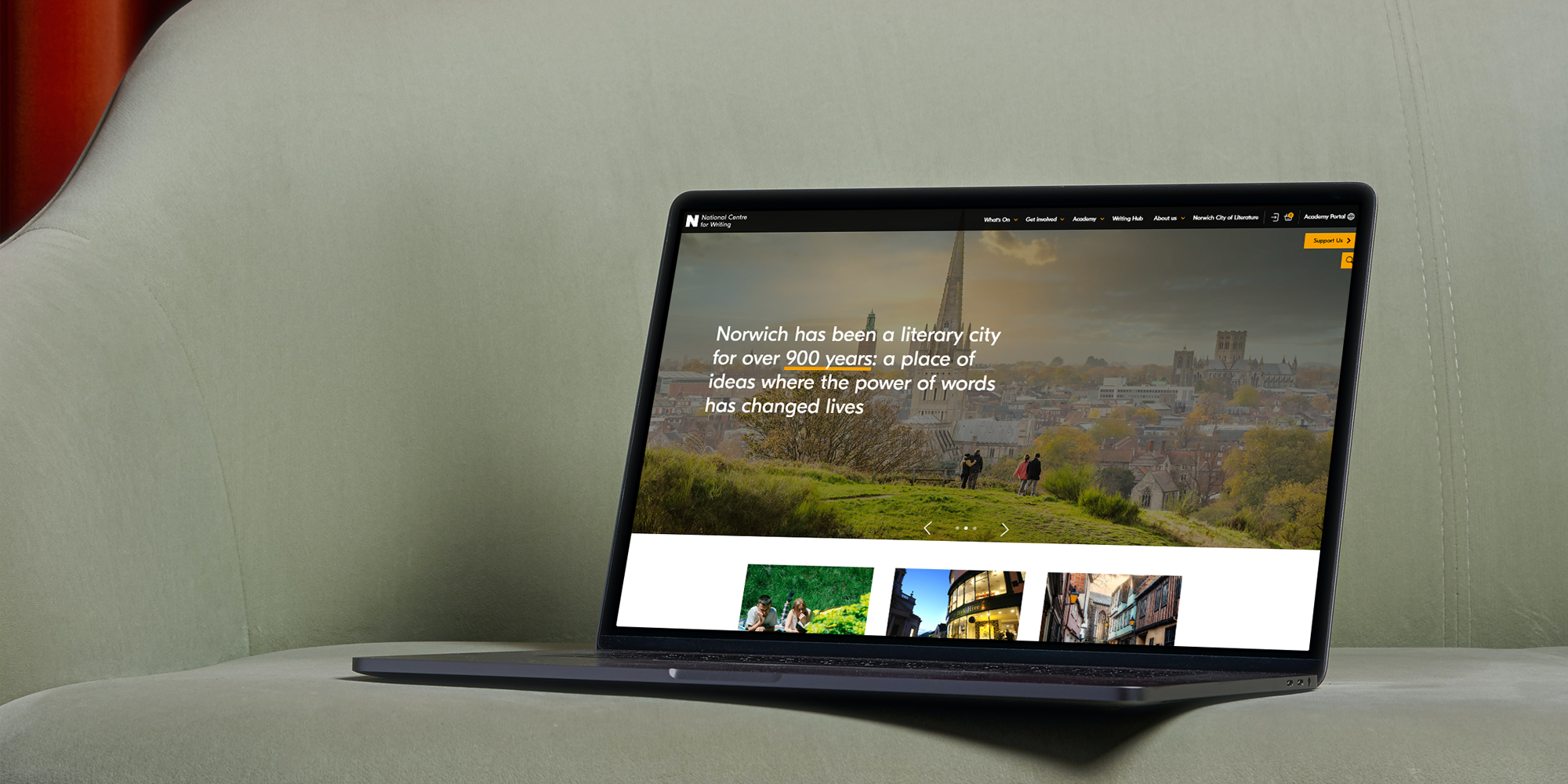 A flexible, futureproof, highly accessible website
The NCW team wanted a website which would be easy to use frontend for their users, but also for their team in the backend. To keep things fresh, the homepage pulls through the latest news, events and resources without having to manually update anything.
We've given the team full control over their site content and user journey through our custom WordPress CMS. Everything is modular, making it streamlined, quick and easy to make new content, add new pages, amend copy and rearrange pages to their liking as often as they need.
"Working with the team at Splitpixel has been fantastic, they've been insightful, responsive and patient to many, many requests from us. Working as a team we've navigated a complex project including a redesign and achieved our challenge to them to create a new audience facing content platform, that was visually engaging and searchable! As a literature organisation that commissions and produces content across multiple platforms, while operating a year round venue and live events programme in a Grade 1 listed heritage building, Splitpixel have become part of our digital team."
Paula Sanchez, Head of Communications and Development
National Centre for Writing