Magpies is an award-winning charity and day centre for learning disabled adults based in Halifax, just a short drive from our Huddersfield office. The centre offers a wealth of engaging activities and facilities to its service users and is run by an incredible team of dedicated staff to help tailor their services to suit each user's specific needs.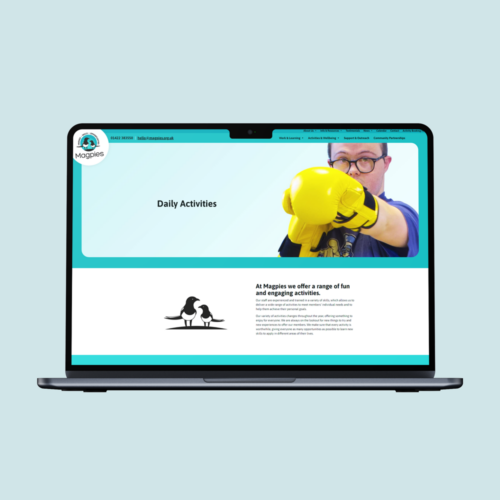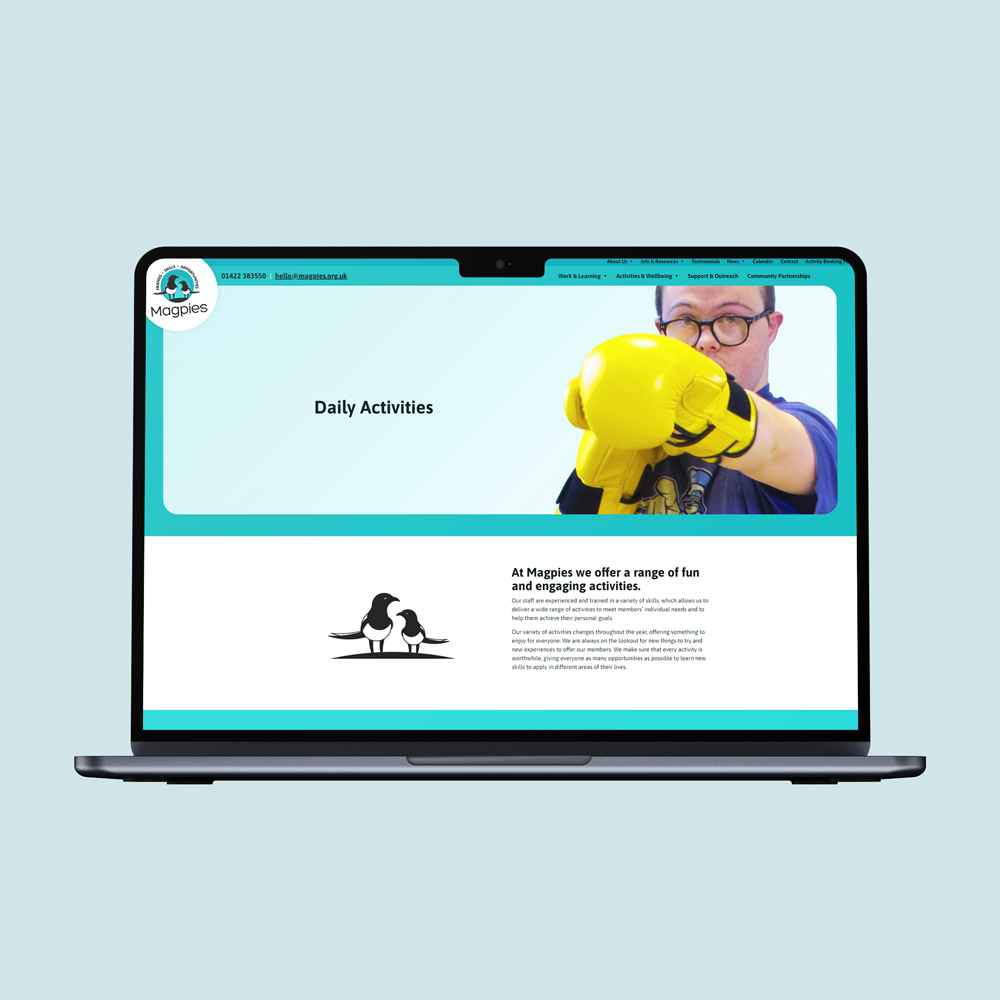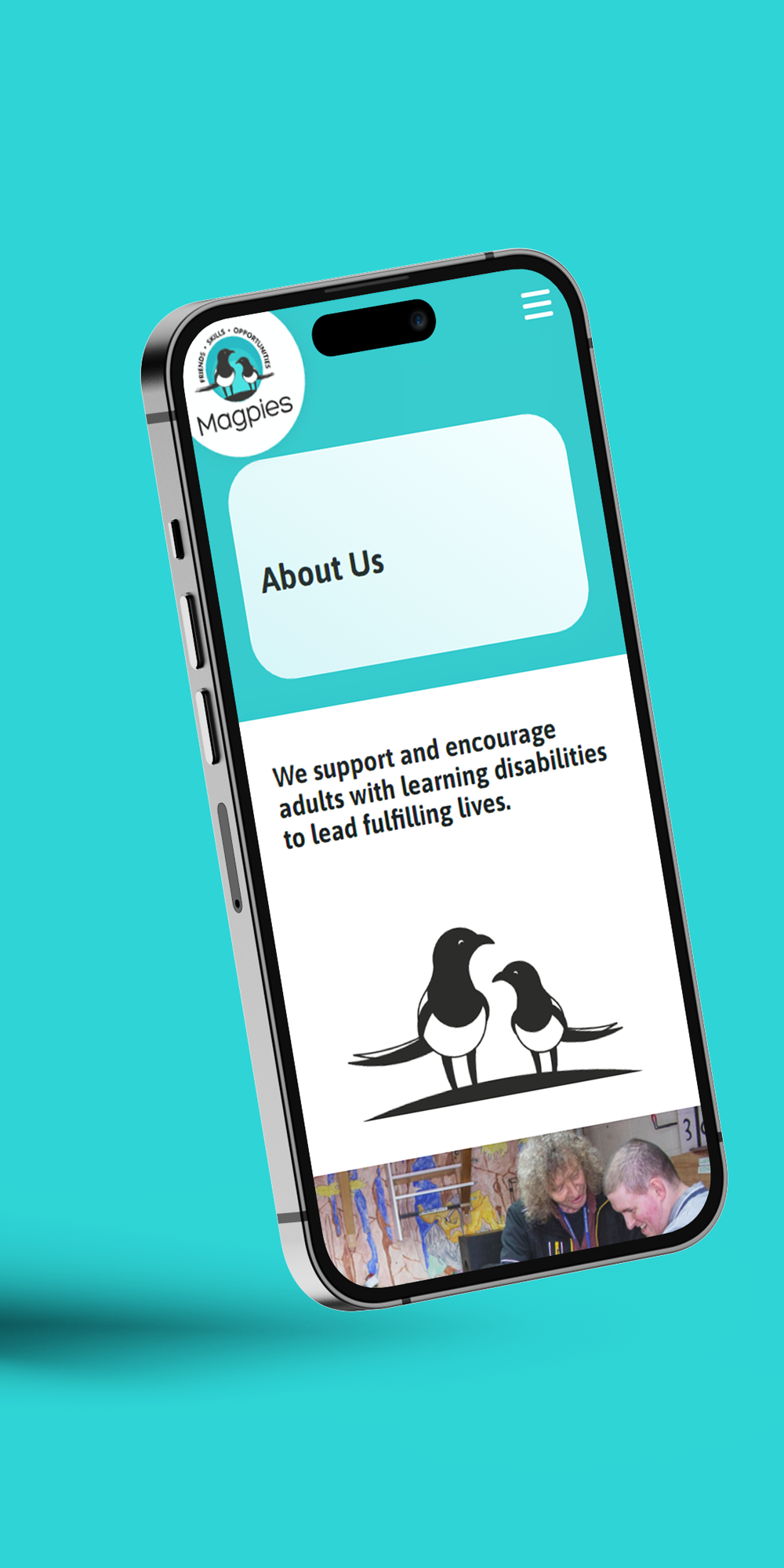 The brief
Pennine Magpie were looking for a digital team to help transform them into a new and improved brand. We were enlisted to design and build an AA accessible site, with fresh new styles and imagery that showcased Magpies for the fun, welcoming, creative place it is.
Magpies wanted a website that didn't put style over substance and were looking for something that put user experience at the forefront of their design so visitors of all abilities would enjoy using it.
They were also looking for a team to provide a professional photoshoot to capture some of their amazing service users at Magpies taking part in a broad range of activities and featuring a variety of Magpies' facilities.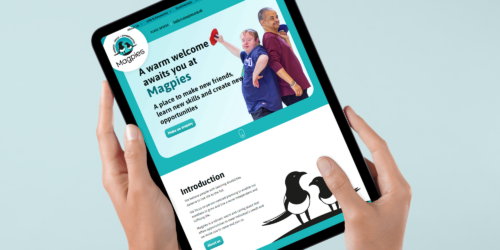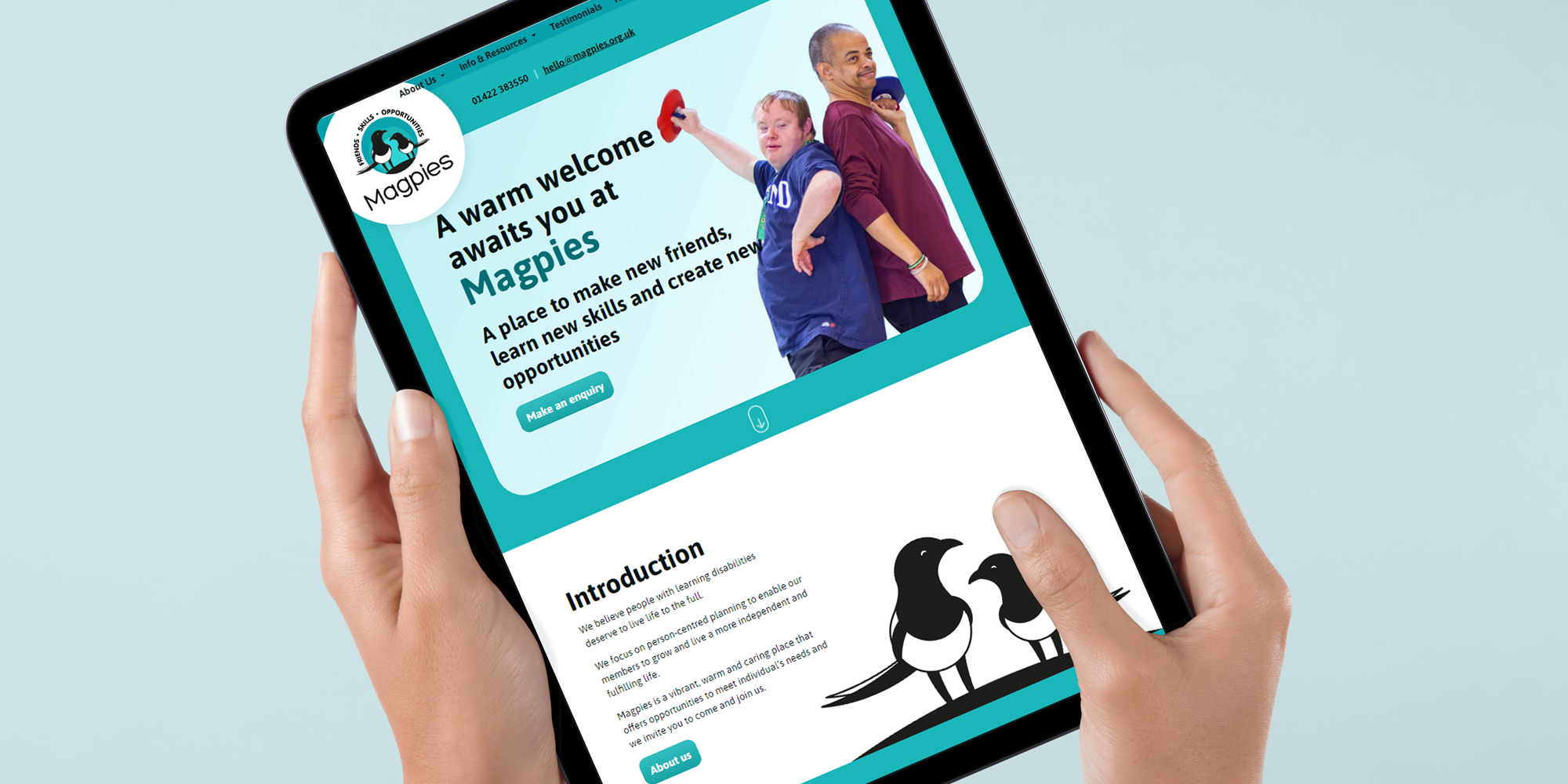 Rebranding
When starting the project, Magpies weren't yet set on a specific name or logo, so we went through a branding process, creating a range of bespoke options to choose from to help them find exactly what best suited them. It was an important decision to make going forward, as this logo would be used beyond the new website – on staff uniforms and all new branded advertising literature.
We went through a few different replacements for the "Pennine" part of the name to capture different aspects of the organisation, before ultimately settling on a simplified approach – just "Magpies" – with a charming magpie illustration.
Fresh content
One of the biggest challenges in this project was delivering a COVID-safe photoshoot in the middle of the pandemic in 2020. Professional, high quality candid images were essential to the aesthetic of this web project, so we were committed to providing a great service while also keeping our staff, and the staff and service users at Magpies, totally safe. We successfully pulled off this socially distanced shoot without a hitch.
With the written content, being clear and straightforward was so imperative from an accessibility standpoint and choosing fonts and colours that helped achieve this was important too.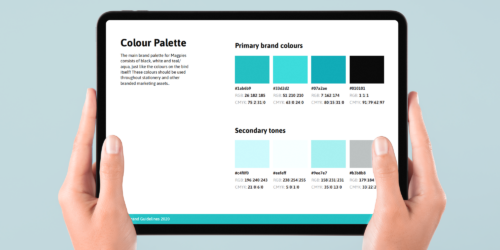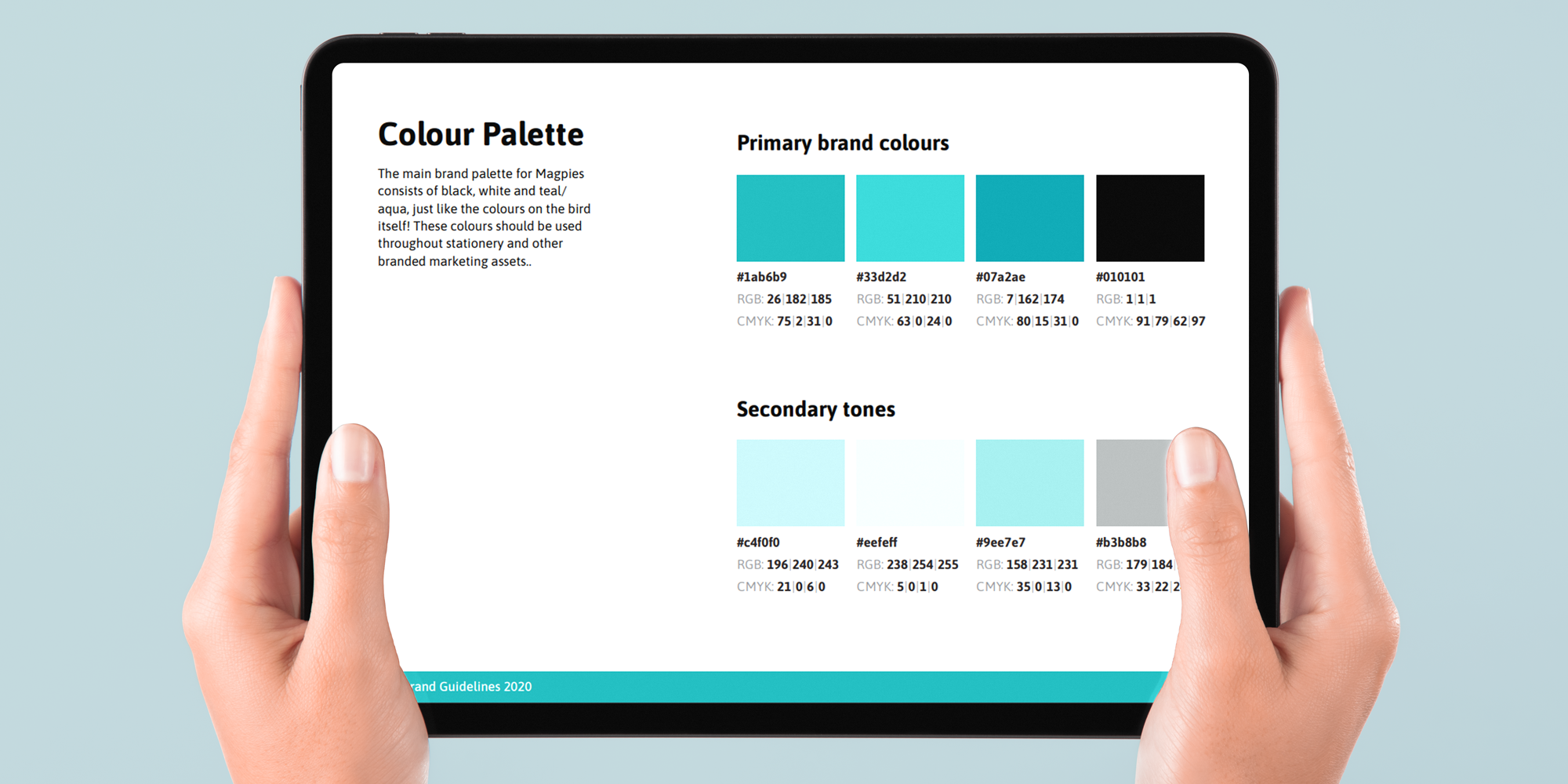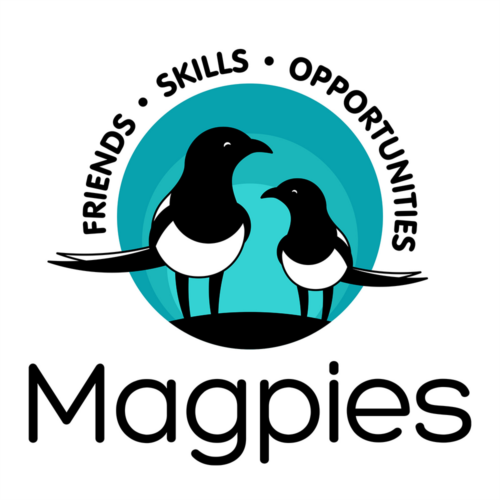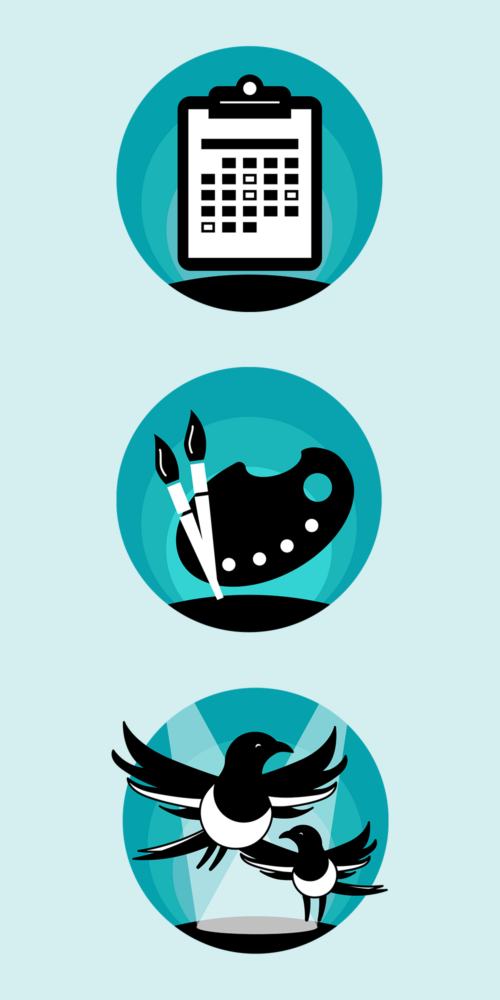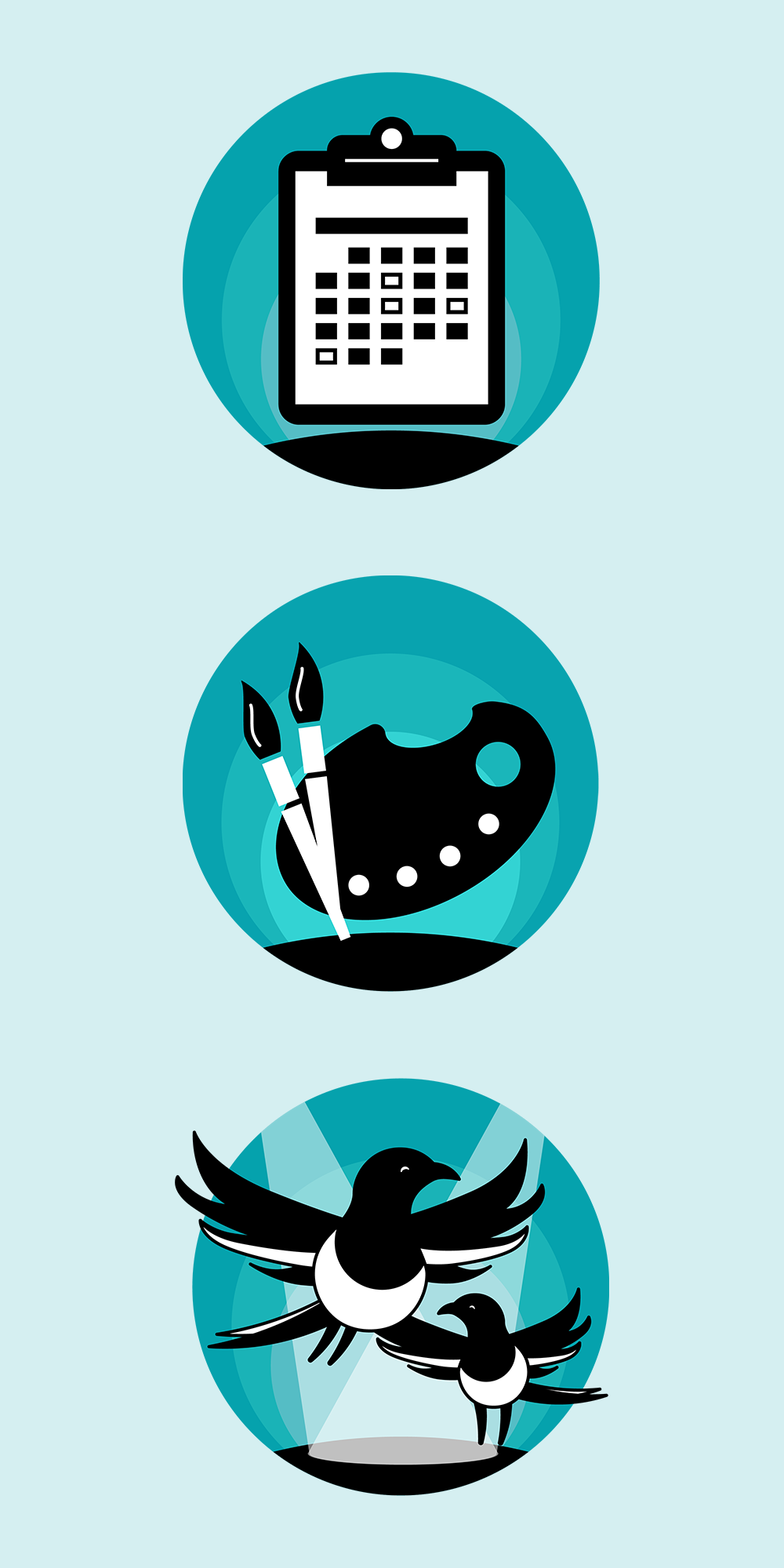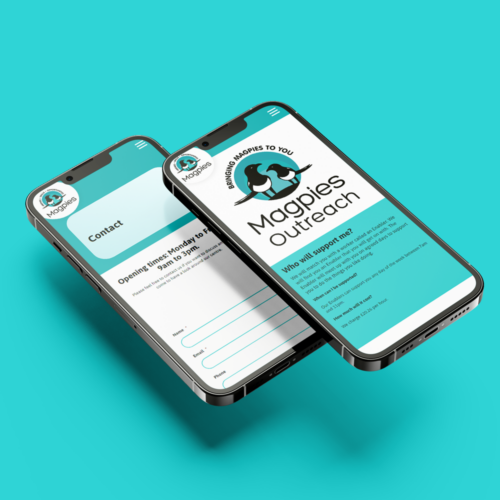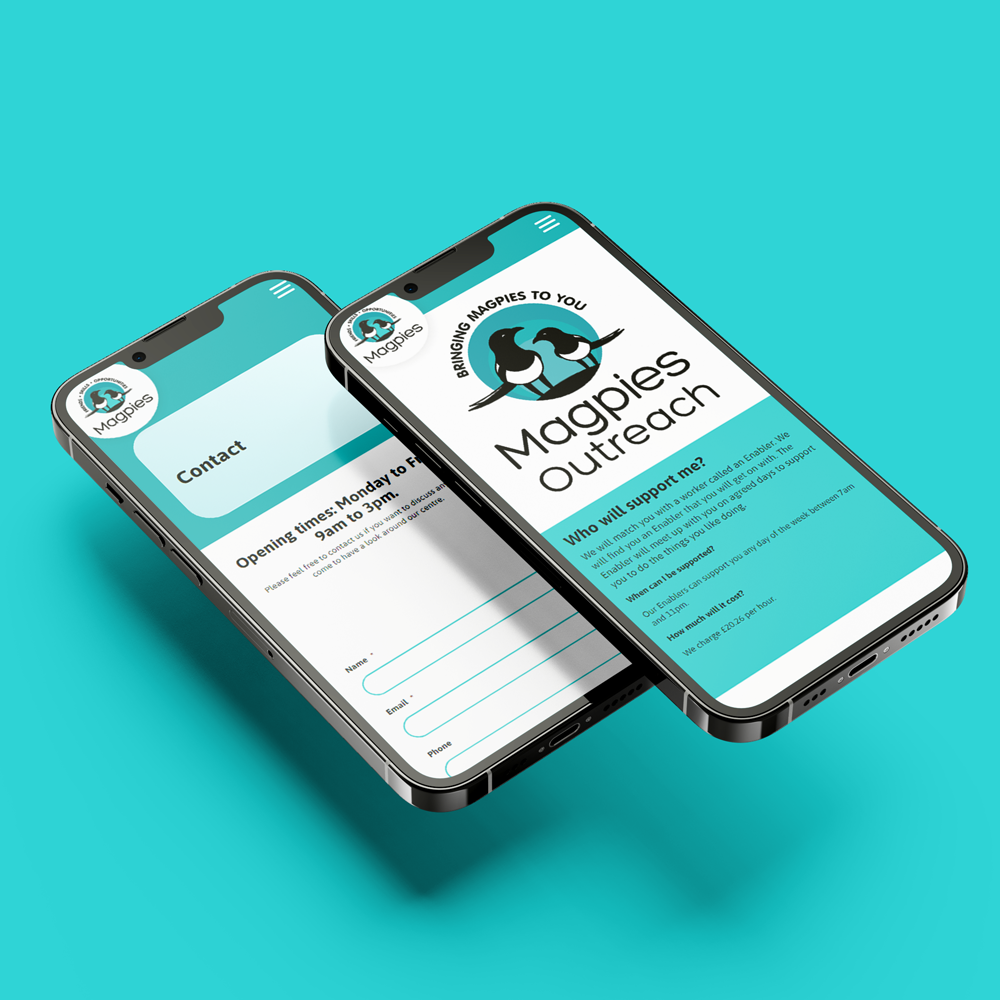 AA Accessibility
A major part of the project was crafting a site that would be accessible for a wide variety of users, including people with a wide variety of learning disabilities. Our content team here at Splitpixel is neurodiverse, so we were personally invested in the accessibility of this project (as with all of our digital projects).
As previously mentioned, the fonts, colours, and layouts of the website were really important. Equally important was our accessible web development. Our developers ensured the site conformed to AA accessibility standards, with coding, structure, headings, and alt tags all carefully considered.
Futureproof WordPress Development & Training
Even though the website launched during the middle of a pandemic, we set up an events calendar so that Magpies would be able to add these to their website as soon as they're able to run them again.
A key factor for the team at Magpies when investing in a new website was that their new site would last for years to come and was something they'd easily be able to manage and amend themselves. The great thing about the WordPress CMS that we provided is that it's super easy for a user to keep things updated, adding and rearranging content with just a few clicks.
We provided CMS and analytics training for the Magpies team to set them on the right track with their exciting new site. This enabled them to get really familiar with the backend of their website and get to grips with their CMS.
We really love working on projects like this with amazing organisations like Magpies as they're incredibly rewarding for our team. You can find out more about our projects like like Magpies with organisations in the charities and not-for-profit sector or health and social care sector, and businesses in the services sector.
"Thank you, Splitpixel, for helping give our brand a much-needed makeover to reflect who we are today. They took the time to fully understanding our vision, which comes across on our new website and overall brand image. Nothing was too much trouble; they did a fantastic job at creating accessible assets for service-users of all abilities to understand and enjoy using. After launching the new brand, Splitpixel have continued to offer their support, providing us with brand guidelines and a CMS guide. We have already received great results and feedback and look forward to this continuing!"
Chloe Beckett, Marketing and Communications Officer
Magpies