A charity based in London, working with a wide national network of artists, Coney create interactive theatre and games, from smartphone adventures to immersive performances. Their audiences are incredibly diverse, and they use play to inspire positive social change, delivering programmes to schools, offices, and other local organisations.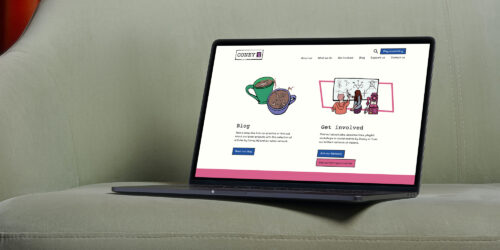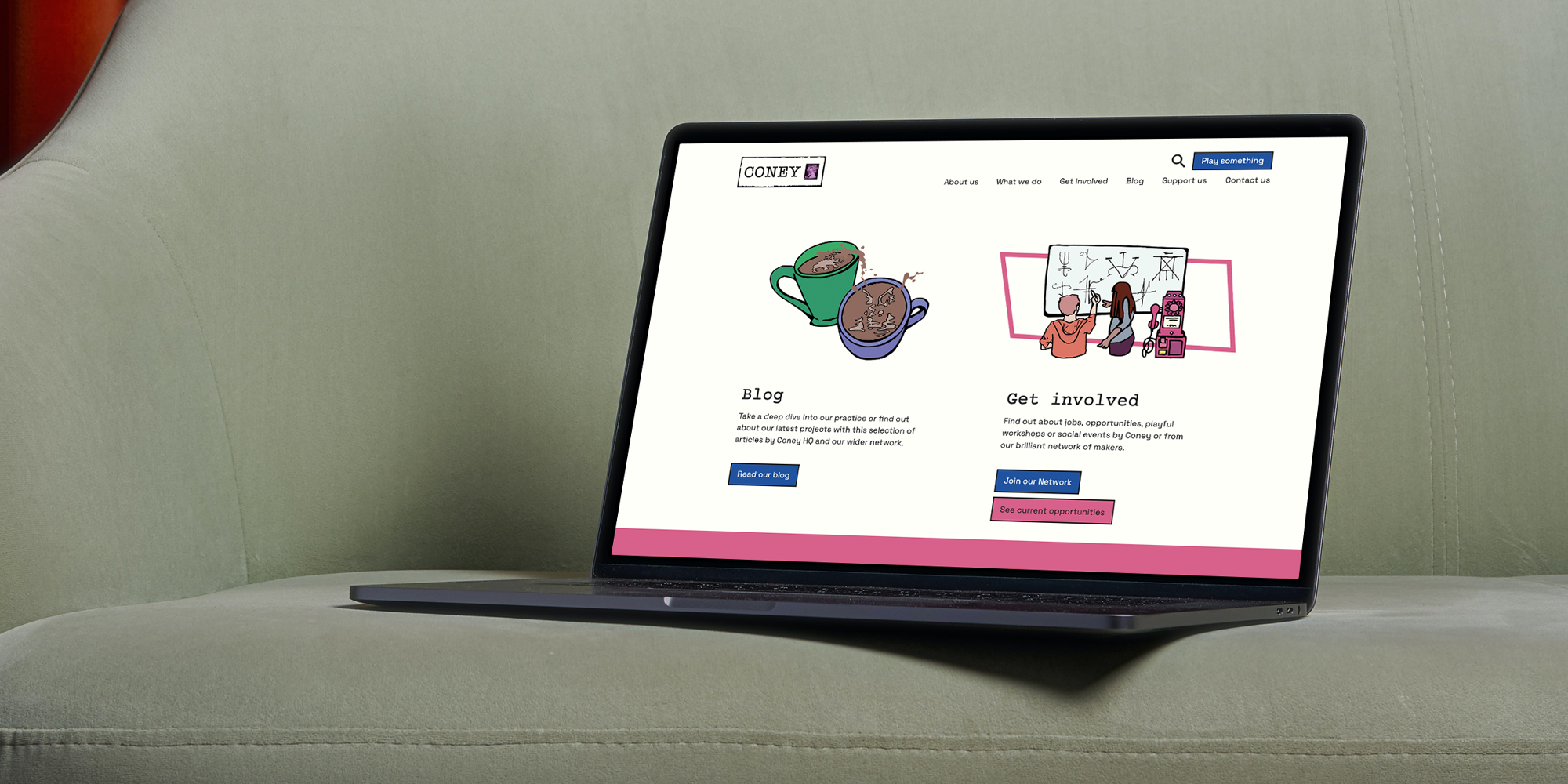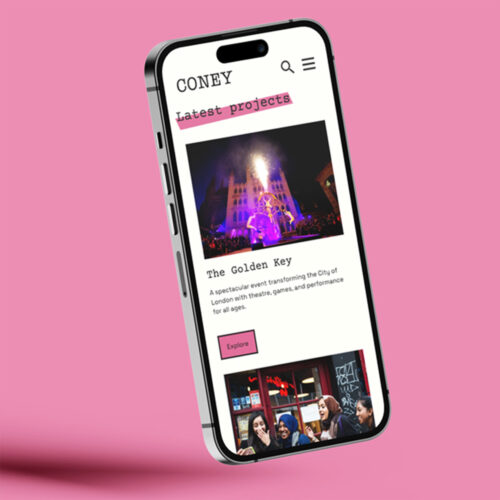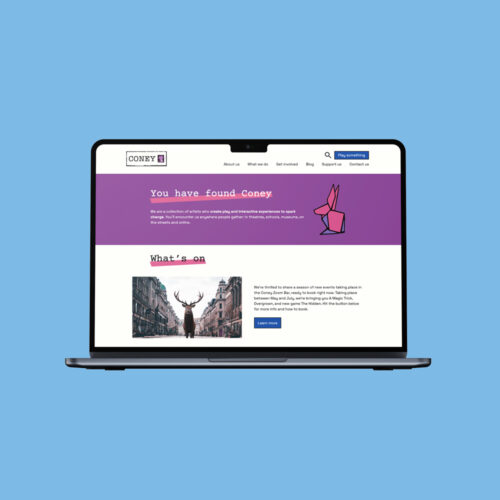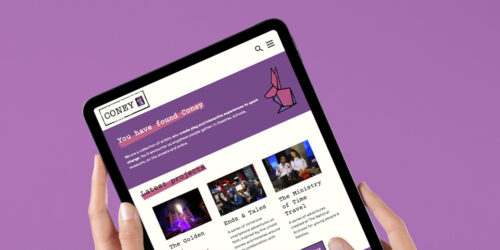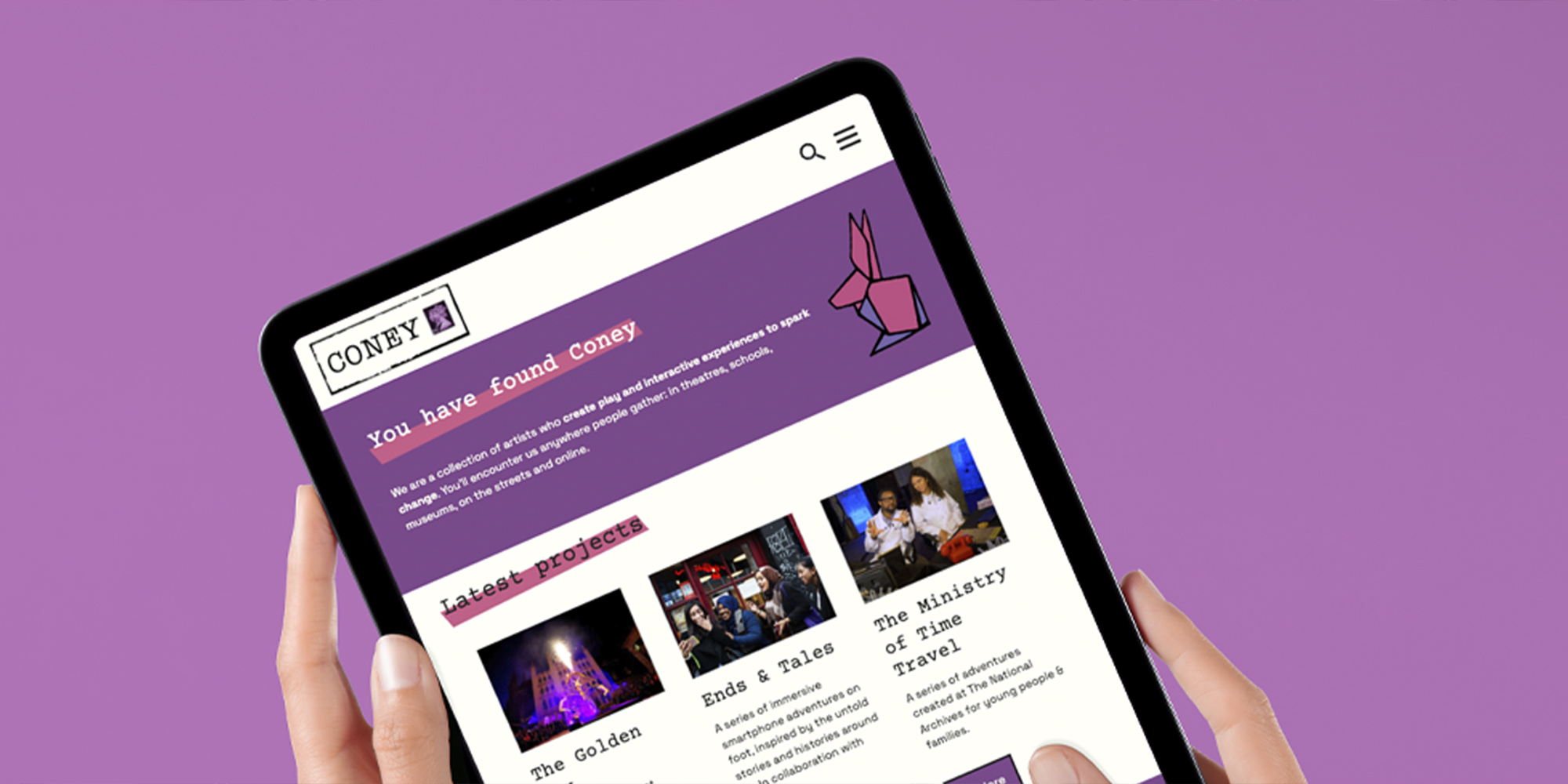 The brief
Catering to a broad and diverse audience, Coney needed their site to instantly showcase their organisation's ethos and personality, while also appealing to a wide range of users. They wanted something suitably fun and creative, while remaining simple and accessible.
They wanted to fully integrate their CiviCRM system into their new site to bring donations and contact forms more seamlessly into the user journey, allowing people to complete actions without leaving the site.
Coney wanted to work with a friendly and personable team who would be able to accommodate their budget and time restraints – preferably one that had experience offering WordPress integrations to similar arts organisations – and that's why they chose us!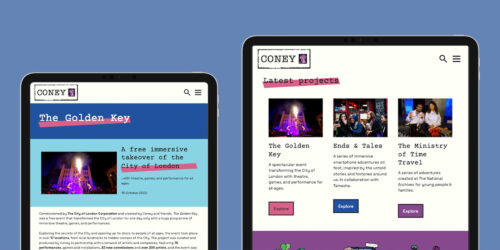 Bright and accessible design
We love the playful web design we've delivered for Coney. Ample white space contrasted with deep pinks, purples, and blues is a feast for the eyes (and highly accessible). This is taken to the next level with a range of colourful and bold drawings and icons from illustrator Jess Sanders, used to great effect across the site.
When combined with angular interactive hover elements that play with shapes throughout the site, the type-writer style text has the effect of something minimalist, artistic, and eclectic. All together, these features make the site feel like a storybook in motion, something being created in front of your eyes, inviting you to delve deeper, interact further, and get involved.
Custom CiviCRM integration for charity donations and forms
We specialise in bespoke WordPress integrations, so the new site was in good hands. Our developers ensured that the team at Coney would be able to easily manage their charity donations and user contact details without having to update multiple systems at a time.
From a user perspective, this system is great – allowing you to complete forms and make donations without ever having to leave the website. A streamlined system far more likely to generate donation revenue for Coney, one that's far more accessible and trustworthy.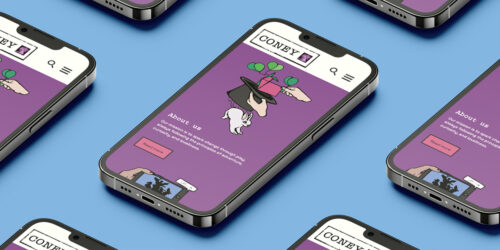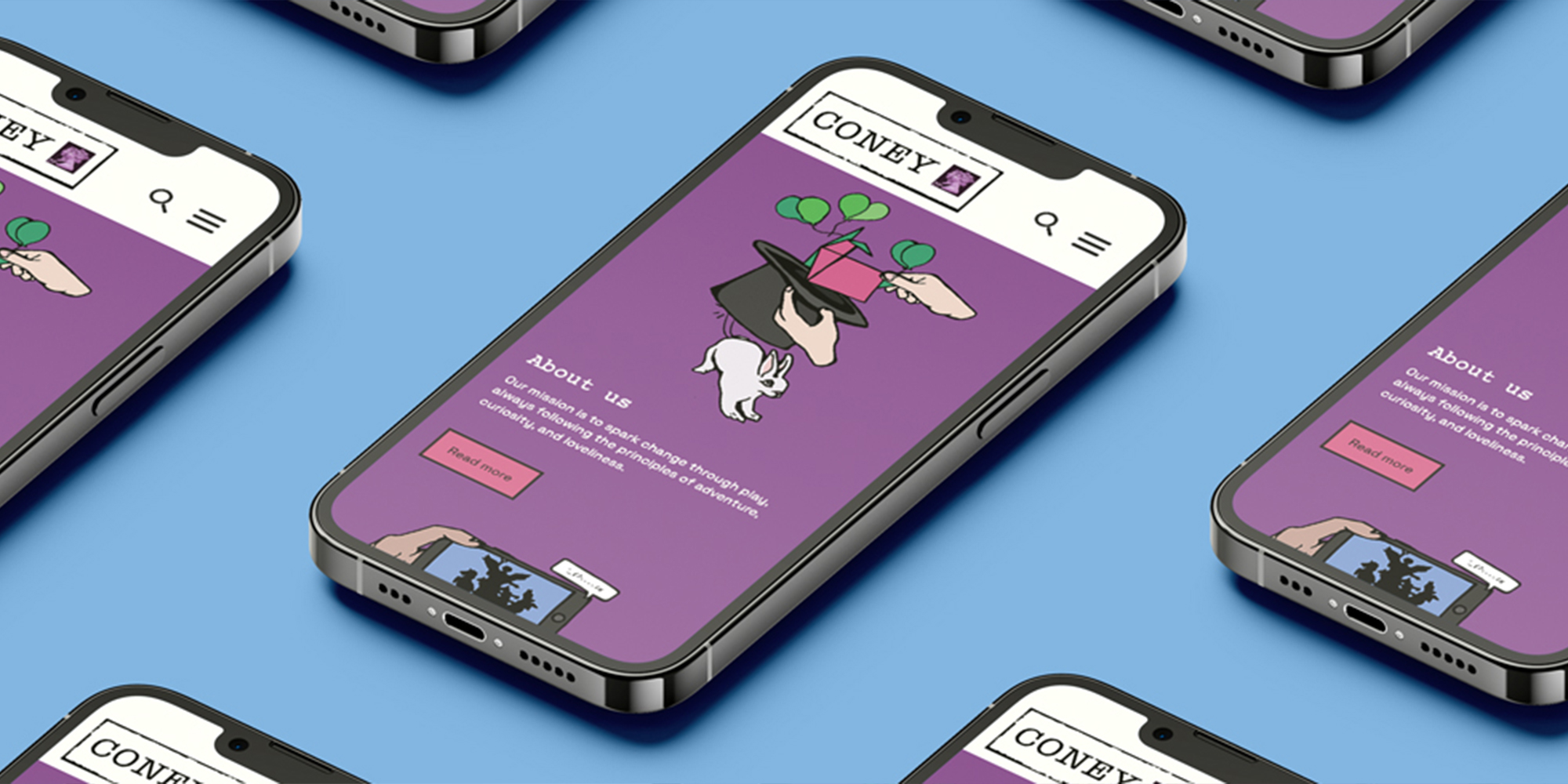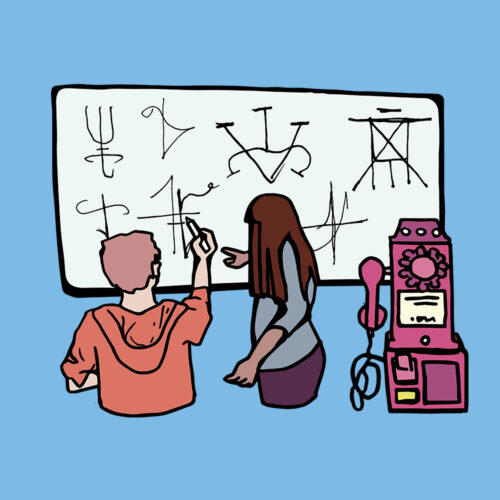 Flexible WordPress CMS
We wanted to deliver something the team at Coney could really use. We love what their organisation is doing and wanted to give them the room to grow and change for years to come. As such, their new site is modular which means that they can easily add and amend content whenever they need – building and linking new pages with just a few clicks.
The whole system is really easy to manage, but we'll always be available if Coney should need any support and we'll continue to host their new site. The project has been a great experience for both sides and we're really proud of the results.
"With a modest budget and a tight timeline, Splitpixel worked collaboratively with us to produce a website that really represents Coney. They were able to decipher what we wanted when at times we weren't entirely sure what this was, and their communication throughout the whole process was excellent."
Kit Denison
Coney