Caunce O'Hara Insurance Brokers Limited (COHIBL) are an award-winning business insurance broker based in Manchester city centre. Over the past 25 years they've provided quality insurance portfolios for their clients and are working towards sustainability goals that will enable them to be one of the UK's first green insurance brokers.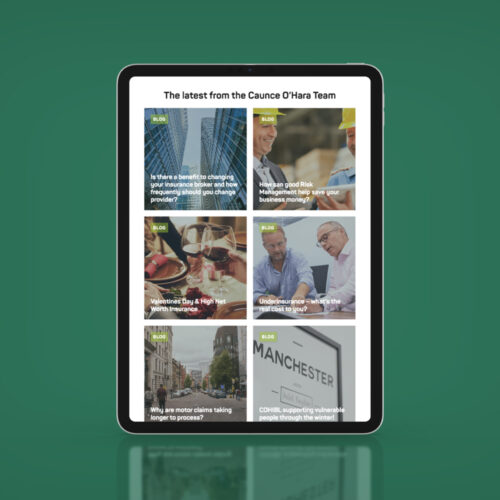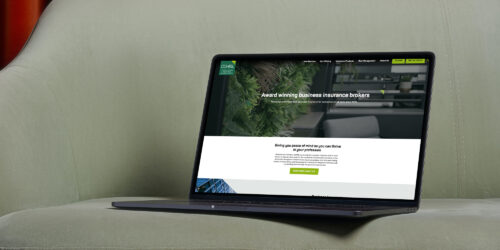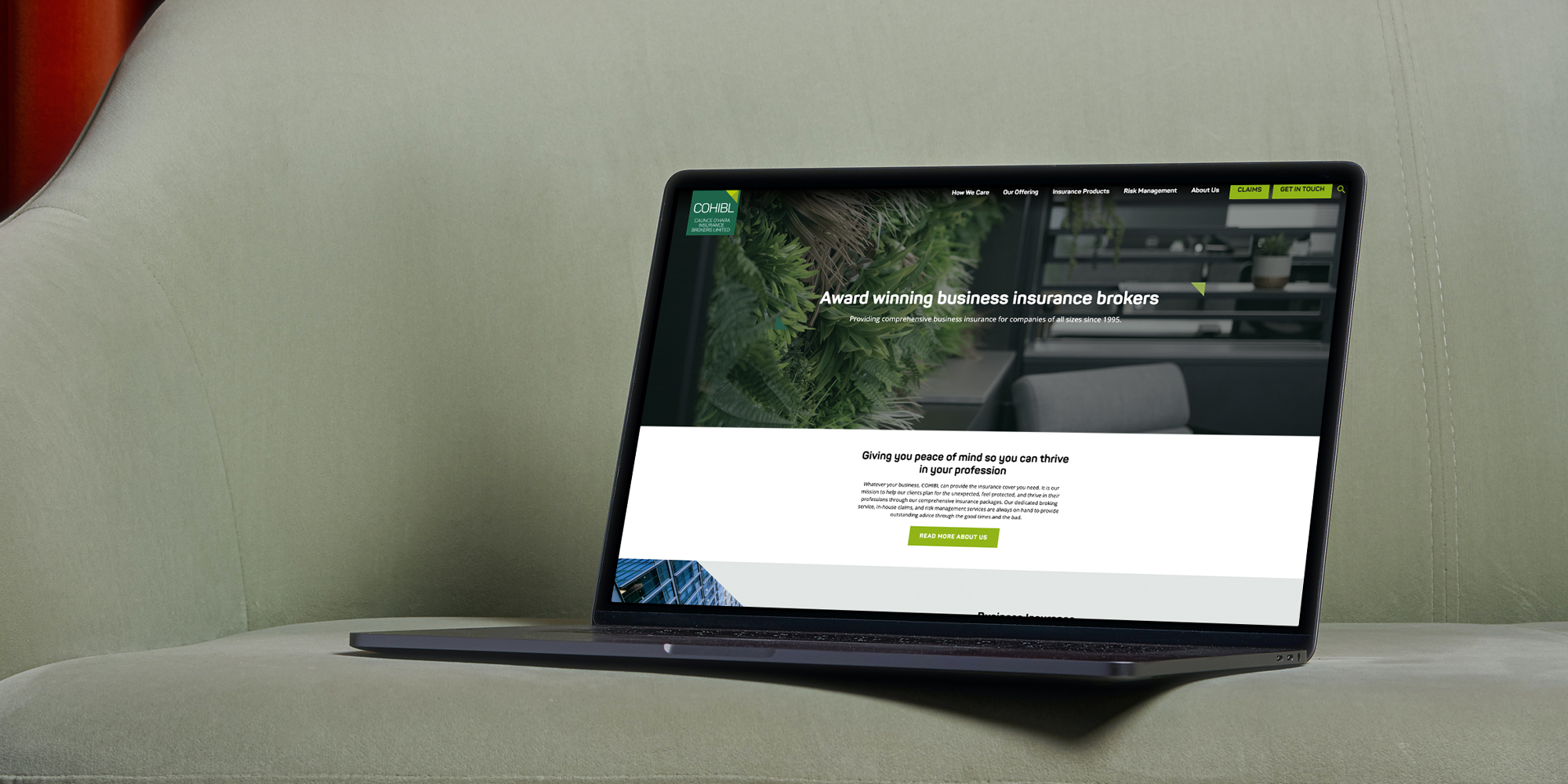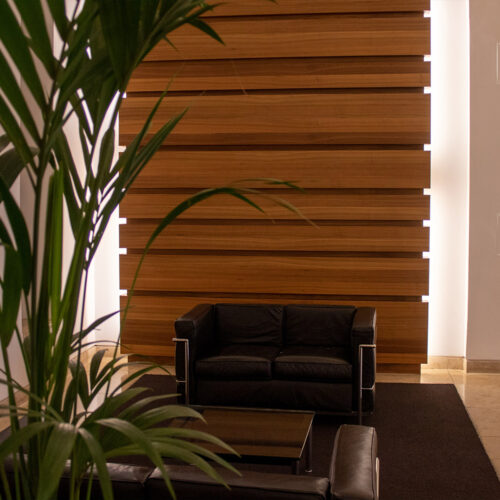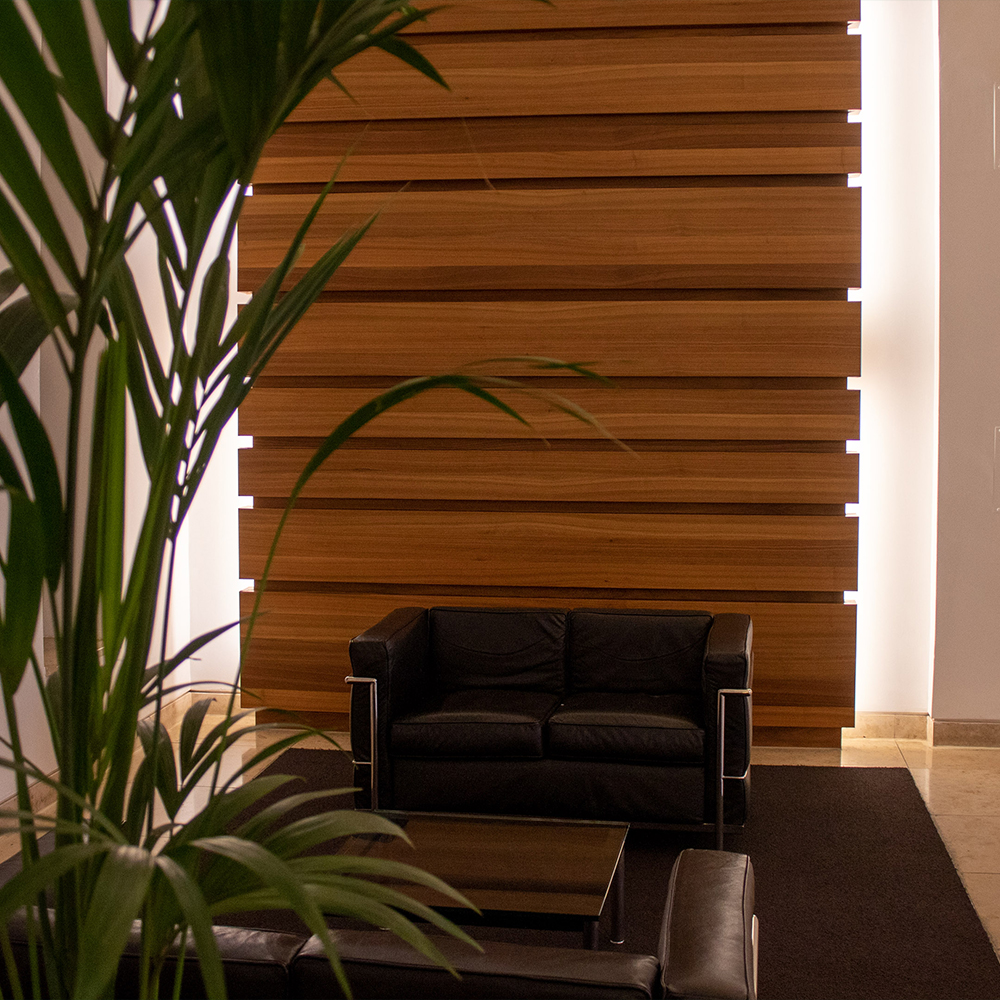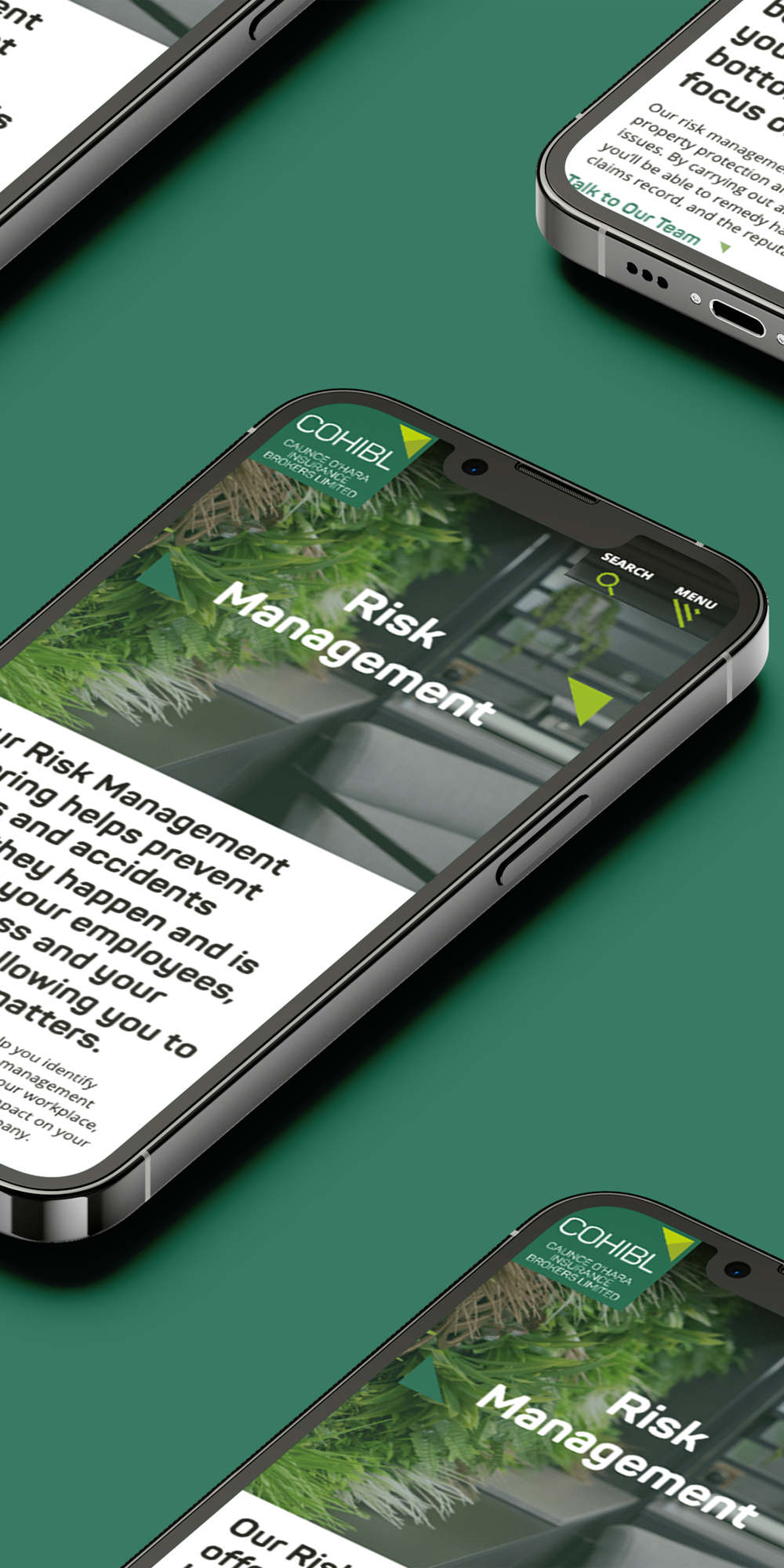 The brief
After 25 years, this Manchester-based insurance broker began a transition period, separating into two organisations with their own distinct service offerings: COHIBL and Caunce O'Hara. They needed a new website to launch the COHIBL brand with its own design identity, neither too similar nor dissimilar to Caunce O'Hara.
The website needed to facilitate a clear and straightforward journey – one that enabled users to easily locate services on offer while building trust with the brokerage. This would ensure that the new site maximised conversions for COHIBL.
COHIBL needed a professional photoshoot to coincide with their new site launch, providing key assets to bring the site to life. They also wanted to ensure that the new site would be easy to manage and update for years to come, as they continue to grow.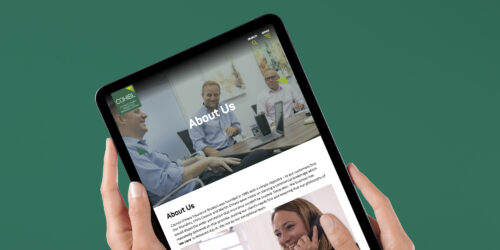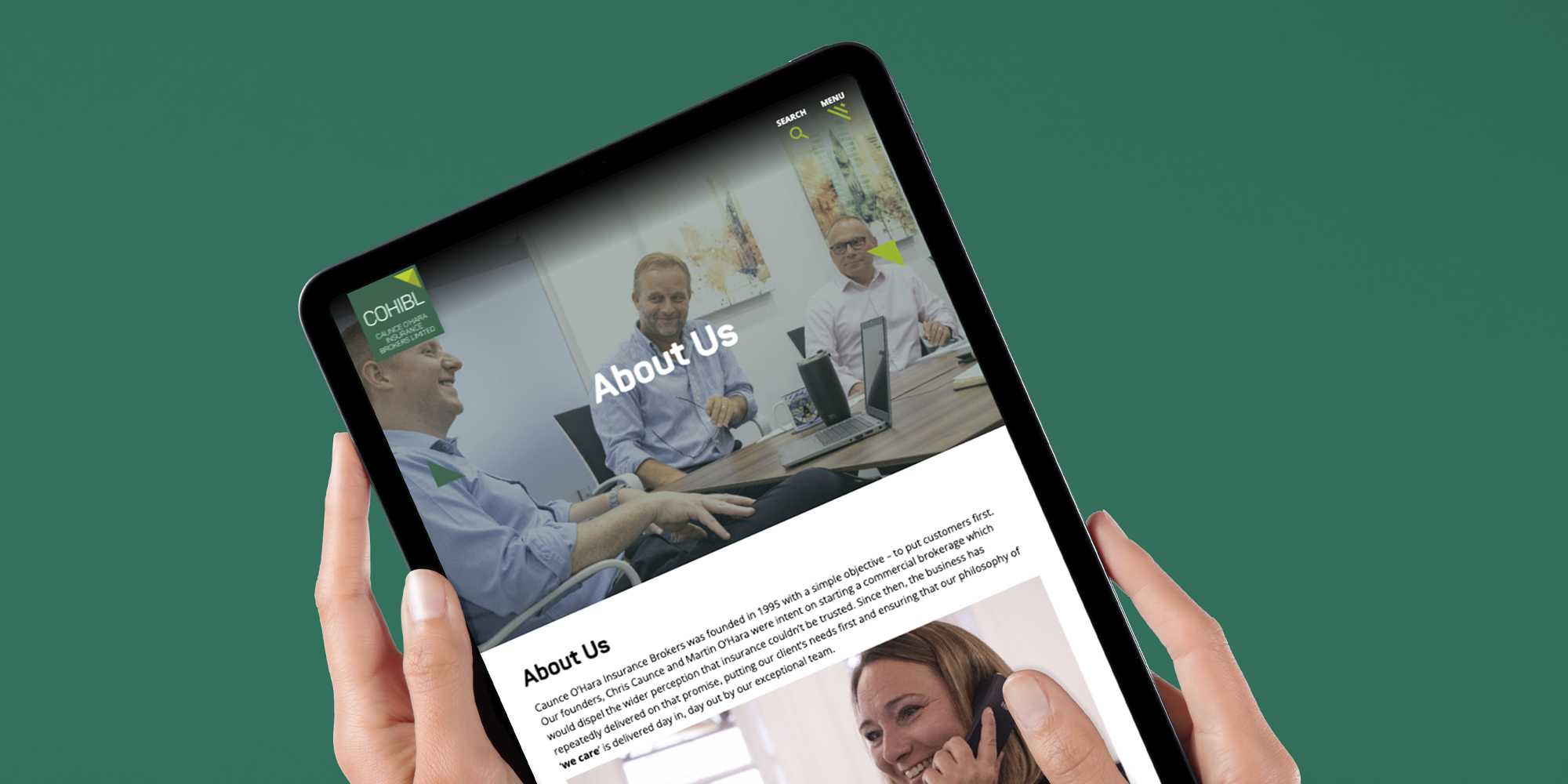 Brand expansion
We developed a fully realised brand design from a simple colour scheme and logo. We took the green corner triangle from the logo and translated this into a repeating motif throughout the new site – appearing as a dynamic hover feature on interactive buttons as well as clickable headers.
The site has a colour palette of pleasing greens and greys, paired with enough white space to let the content breathe without losing its charm. The whole site appears clean and professional, ensuring a clear and straightforward user journey throughout.
Importantly, the new site design carefully strikes a balance – similar enough to its partner brand Caunce O'Hara while carving its own distinct brand identity and unique aesthetic.
Photography
To enhance the new site we were building, we visited COHIBL to photograph their offices and team – providing a comprehensive photography and editing service. This allowed us to populate the new site with fresh, high-quality images. Far superior to simple stock images, curated content like this really helps build trust – something vital to the insurance industry.
We're really proud of the outcome of the photoshoot, particularly the images that feature on the new site's Meet the Team page. The professional images of COHIBL's friendly team really add a personal touch to the site, helping to portray COHIBL overall as a trustworthy and approachable organisation.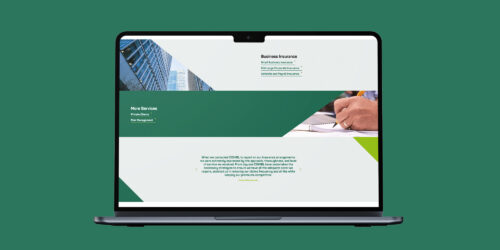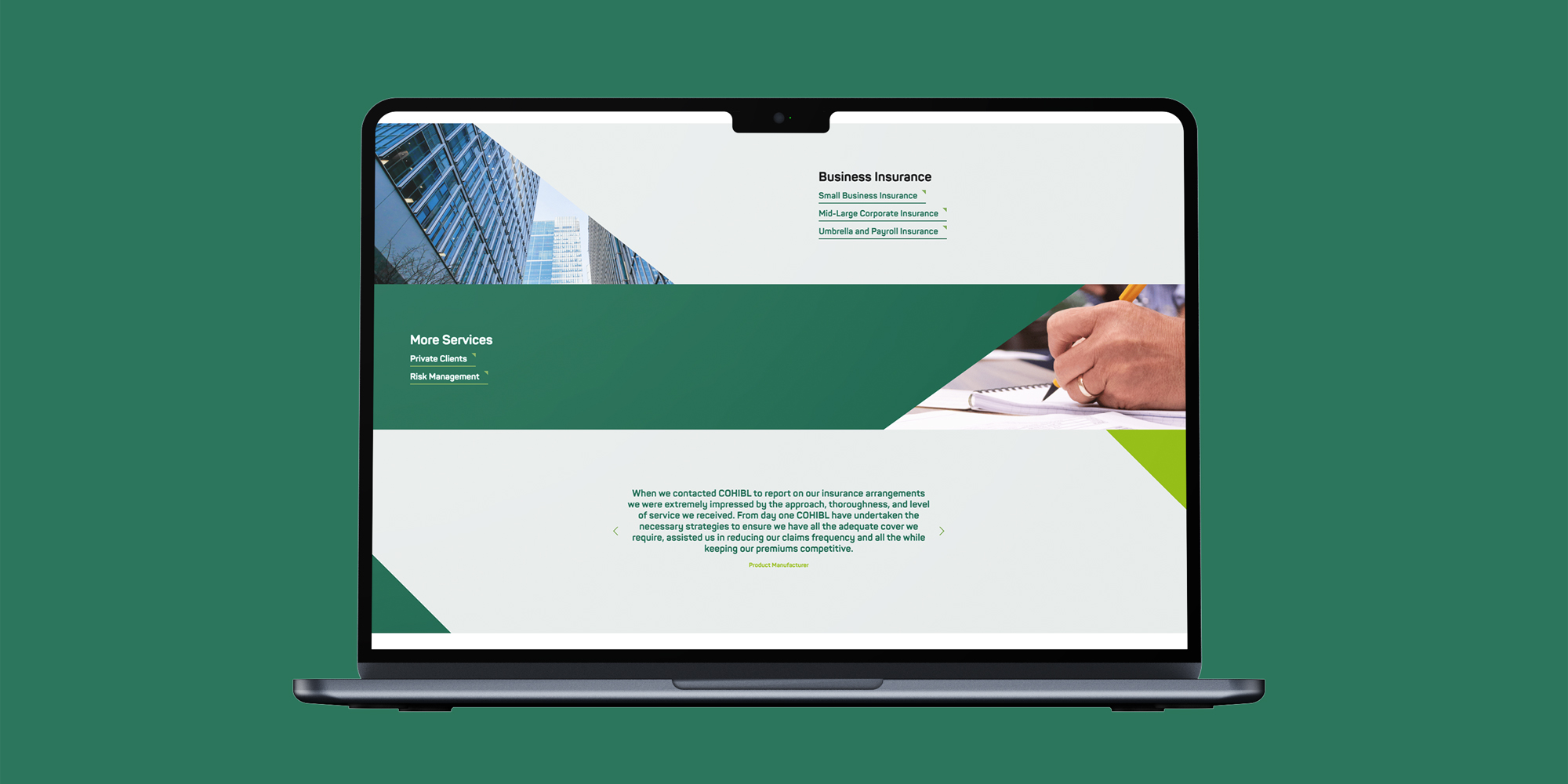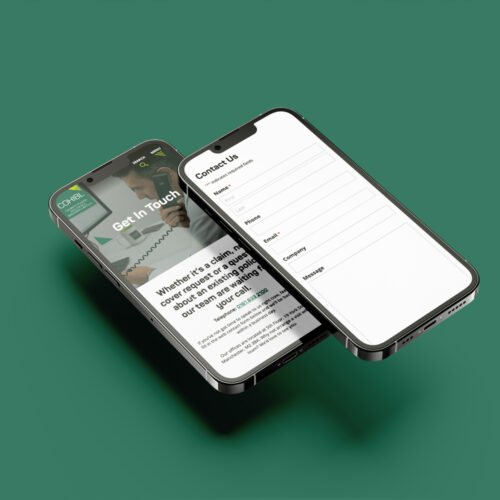 Futureproof WordPress development
The site is simple and accessible, enabling users to navigate with ease. We optimised the site across multiple browsers and for mobile so that it will perform well regardless of how or where it is being used.
We built the site on our custom WordPress CMS to ensure the team at COHIBL would be able to easily amend and add new content as often as they like. We provided training to help them get to grips with the website backend and we will continue to support them wherever they need.
"Thanks to Martyna, Ren, and the entire team for your help throughout the process. Splitpixel made the process very easy, and we're delighted with the final result. The team have done a fantastic job and really are a credit to the business."
Jonathan Green, Account Executive
COHIBL