Chem Resist have been one of the UK's leading chemical storage and transfer solution providers for over 50 years! They manufacture spiral wound thermoplastic chemical storage tanks at their head office in Dewsbury, West Yorkshire, and use their technical knowhow to help their customers to store and transfer aggressive and corrosive chemicals.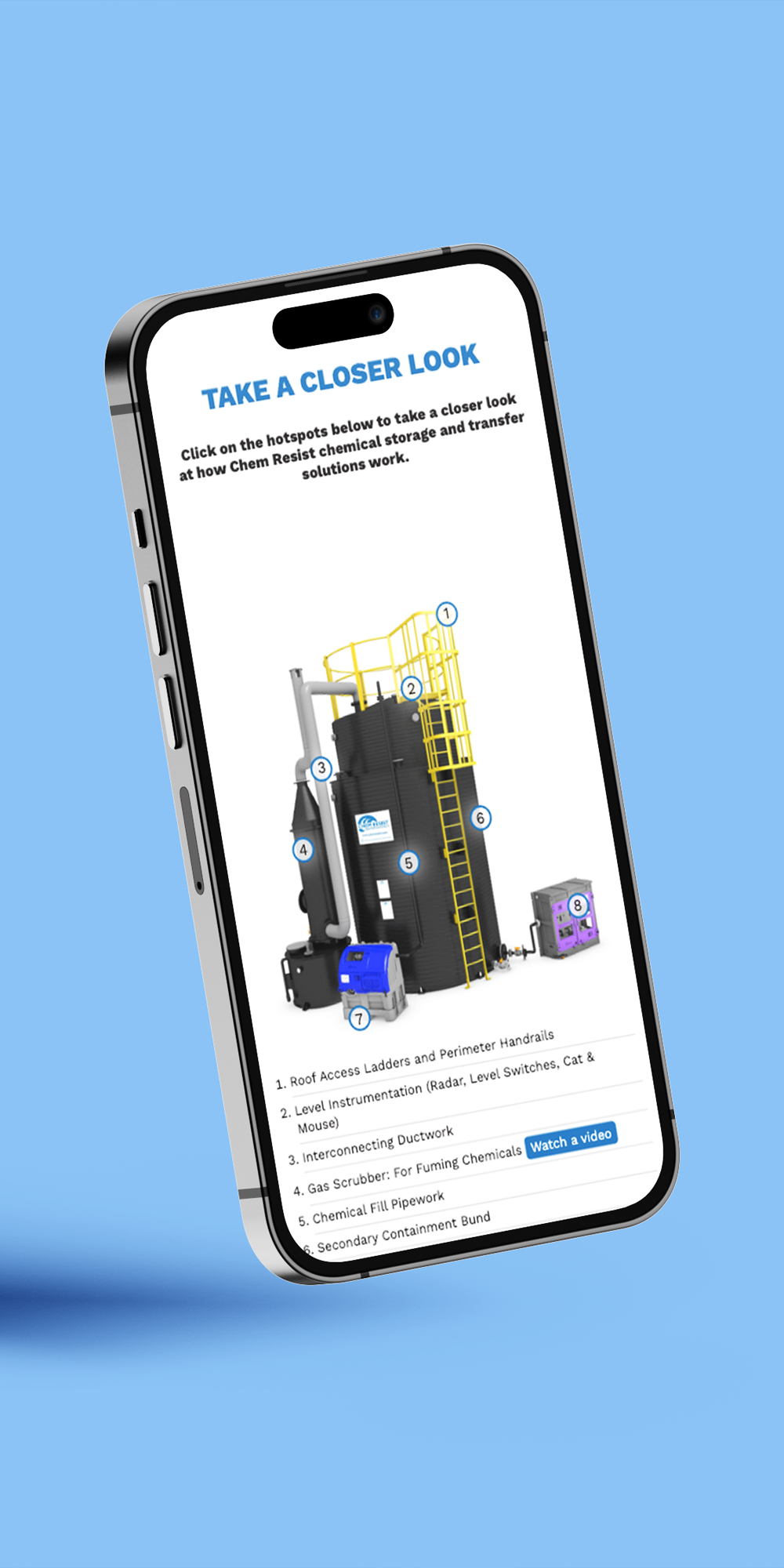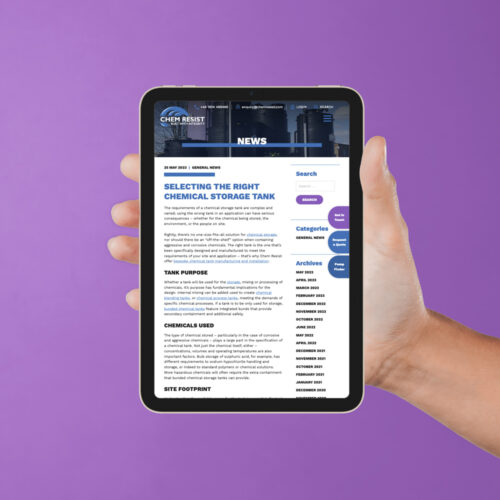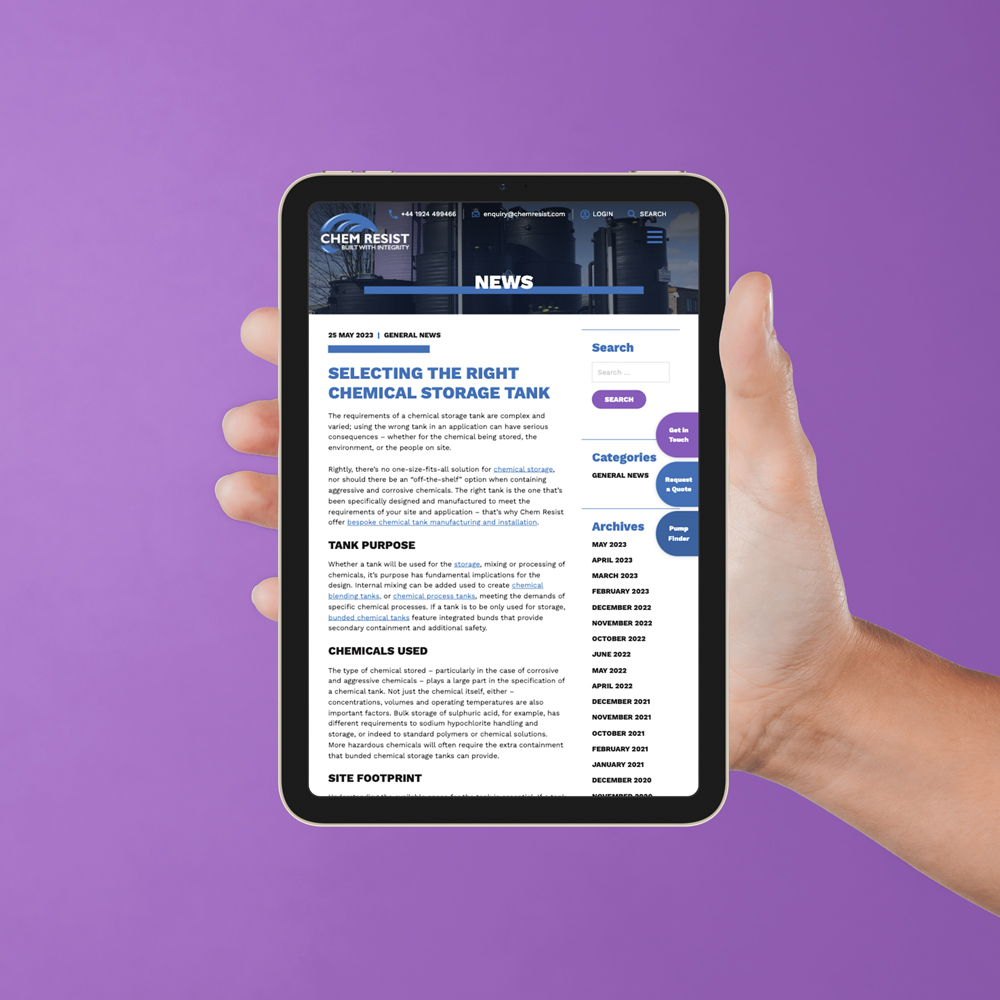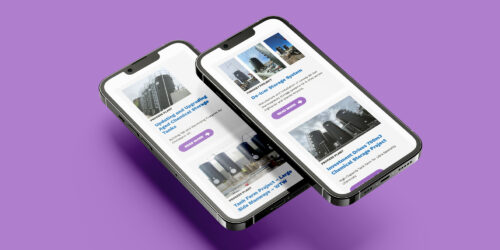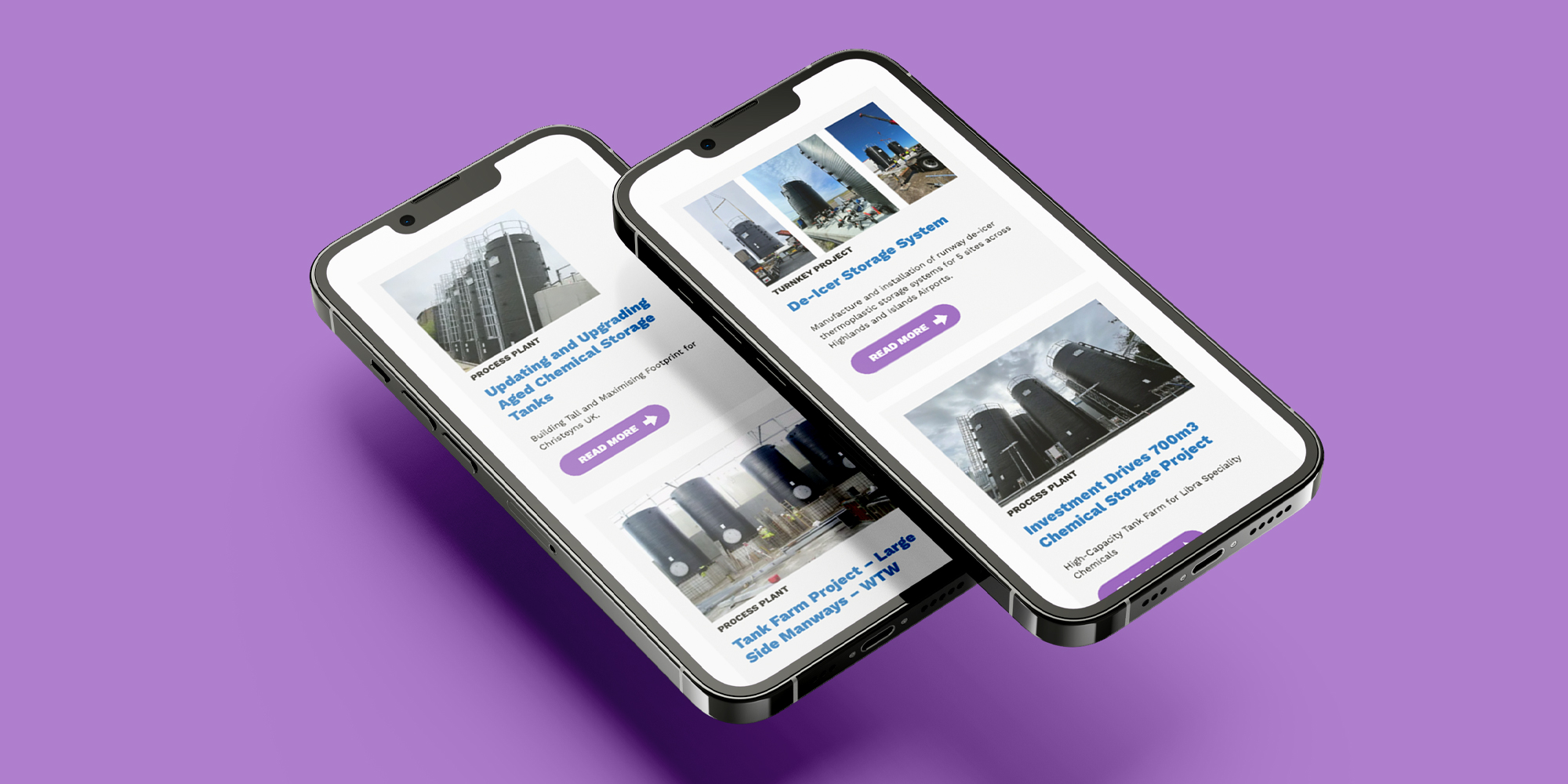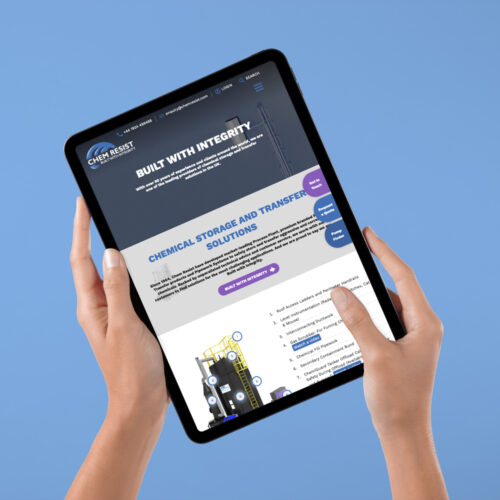 The brief
Chem Resist wanted a website that took visitors on a clear journey, presenting technical information at the right time in the right format, to prevent them from being overwhelmed. Content design and layout would require a good deal of consideration and planning to execute this properly.
They wanted something bespoke, with striking visual elements to reflect their expertise. This included an interactive product finder system to simplify the browsing process and customer quote requests. They also wanted an interactive illustration of their storage and transfer solutions for the homepage.
Beyond their new website, Chem Resist also wanted a team who would be able to grow their online presence with targeted marketing campaigns – including content optimisation, paid ads and social media management.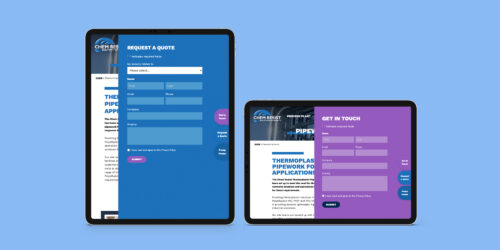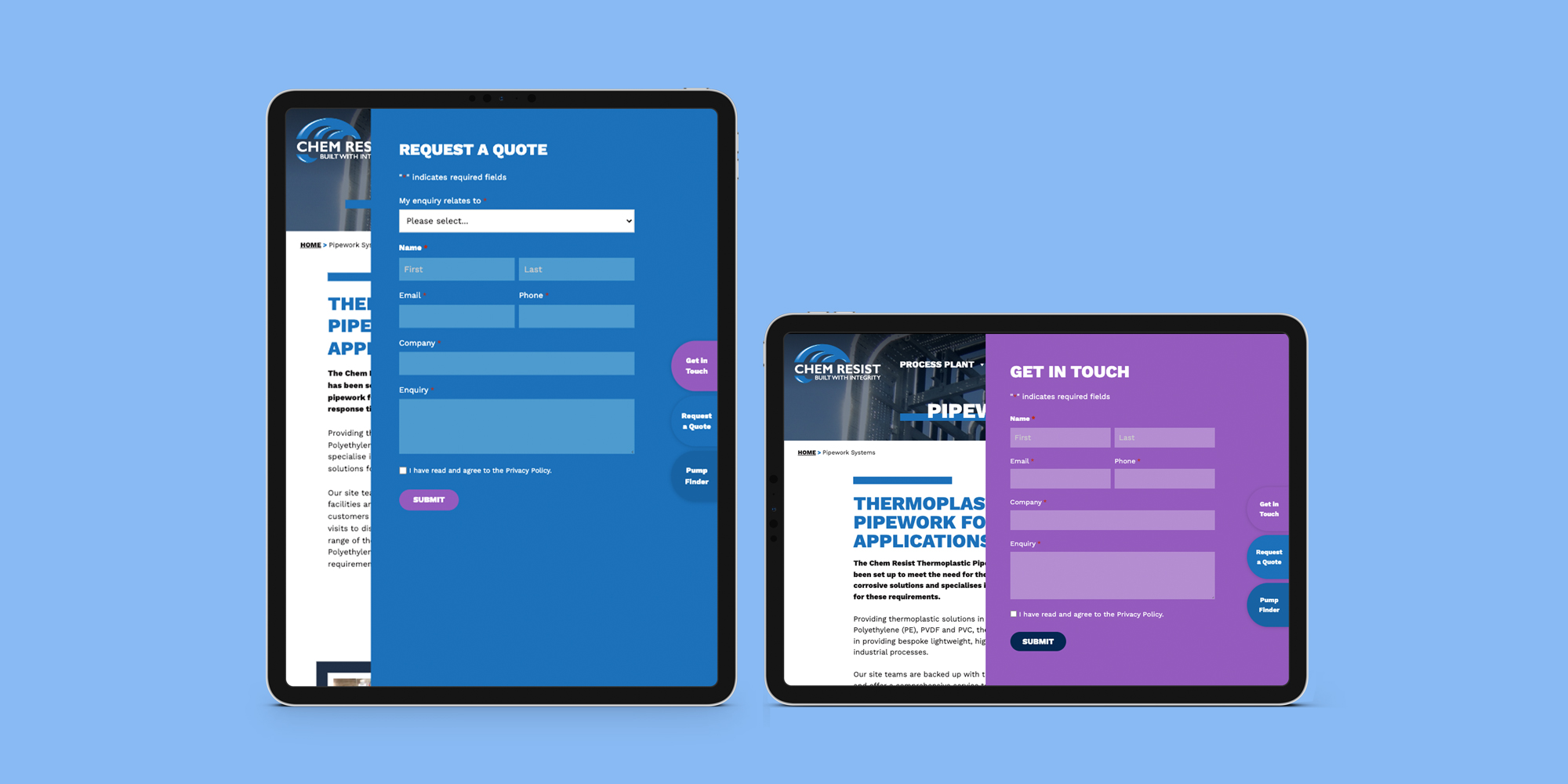 Designed and built to deliver results
We wanted to lean on Chem Resist's slogan 'Built with integrity' as a point of inspiration for our design. The design balances block colours, bold text and rigid, rectangular modules alongside smooth pipework illustrations which add flow to the site. We felt this appropriately represented an organisation using strong and reliable solutions to manage chemicals.
Dynamic features really take the site to the next level. The homepage has an impressive hero video and an interactive hotspot diagram to demonstrate how Chem Resist's chemical storage and transfer solutions work together. These features are both visually striking, adding to the impact of the website, and effective at conveying content in a simplistic way.
The WordPress site we developed is totally modular, this means that new sections can be easily added or amended without impacting the aesthetic of the site. It also means that the team at Chem Resist can continue to add and manage new pages with just a few clicks.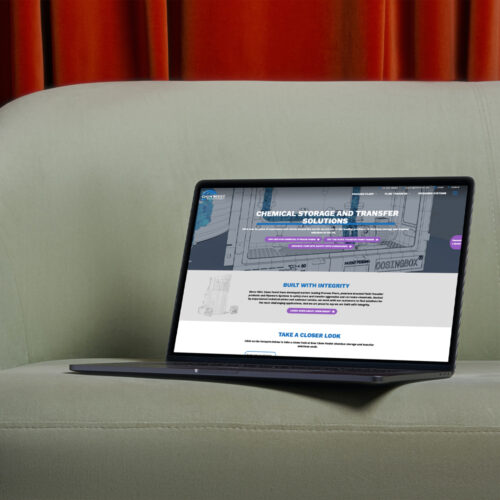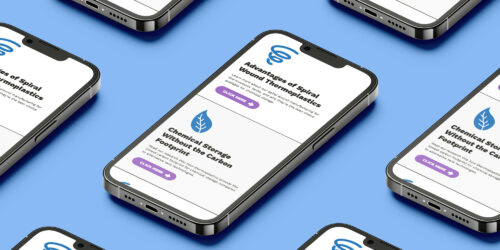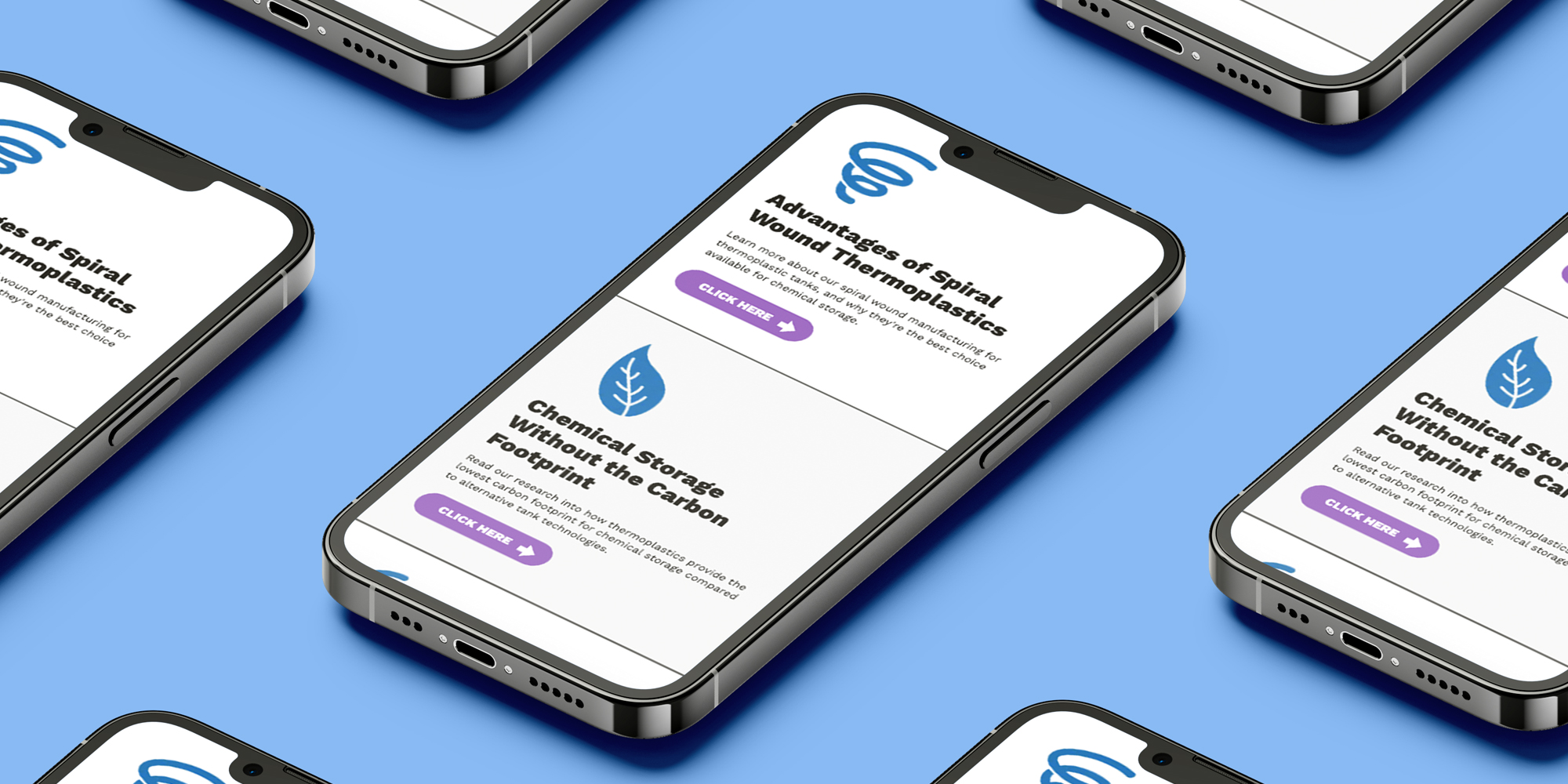 Detailed product content
Chem Resist have a lot of products – tanks, pumps, valves, and more! They each have their own page – designed with an accessible layout, signposts to other recommended products, and a bespoke enquiry form to manage leads.
To help showcase their best work, we built a case study section with a filter feature allowing users to easily browse case studies by chemical and industry. We also transferred all their existing content across from their old website – from products to case studies to news posts – formatting everything so that it looks great with the new design.
Ongoing marketing strategy
Since the website has launched, we've been supporting Chem Resist's digital marketing strategy. This includes search engine optimisation on pages and content, pay-per-click ads across Google and LinkedIn, building new landing pages into key user journey points, and managing campaign-driven organic social media content – copywriting, designing assets, and scheduling posts.
"Working with Splitpixel, initially to design and develop the new website and subsequently on SEO, PPC and campaign driven activities has meant I've worked directly with several members of the team. They are all, as individuals really helpful and responsive and Splitpixel has quickly become a valued marketing partner."
Kate Pullen
Chem Resist