About Budleigh Literary Festival
Budleigh Literary Festival is situated on East Devon's World Heritage Site, in Budleigh Salterton. As a registered charity, Budleigh Lit Fest celebrates books and their authors to promote the art of writing and enjoyment of reading amongst local schools within the East Devon community.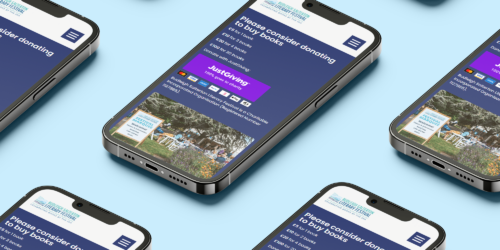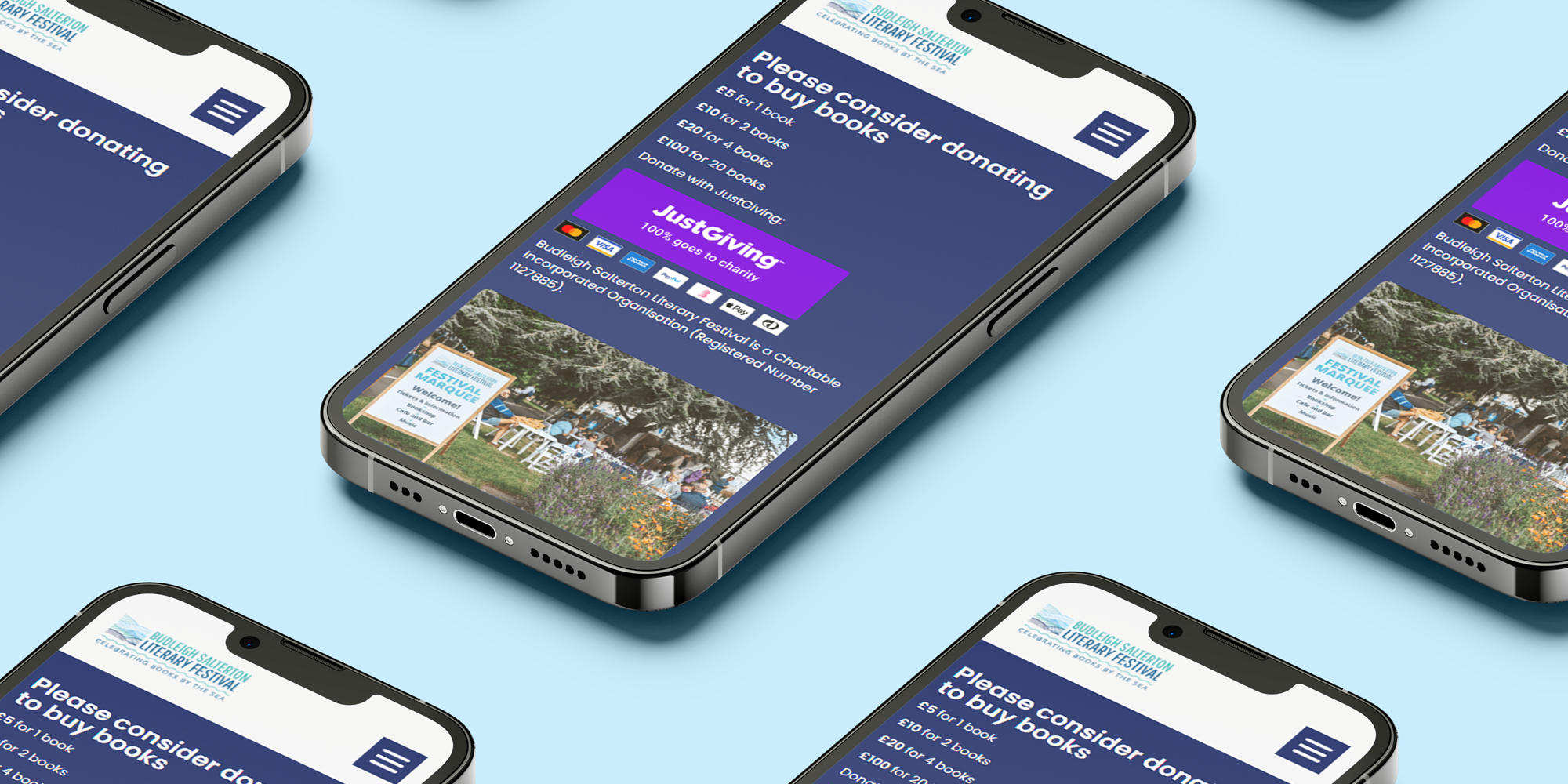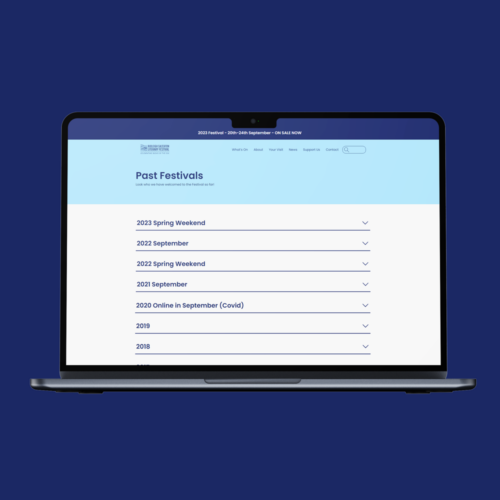 The brief
Budleigh Literature Festival were looking for a complete redesign of their existing website. They needed a digital agency who specialised in ticketing integrations, while also transforming an established brand into an exciting new website.
They wanted a visually appealing website that incorporated much more multimedia content, such as galleries, videos and images, to showcase their diverse range of events and workshops.
A custom Ticketsource integration was another key feature that Budleigh Literature Festival wanted to incorporate to make their events programme more dynamic and engaging, while also making the booking system easier and more streamlined to use.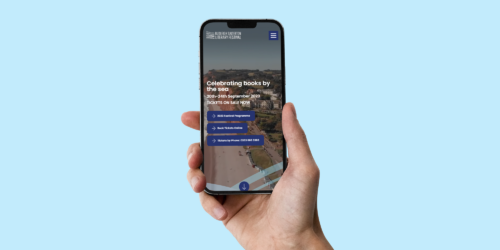 Image-led web design
Budleigh Literary Festival wanted a website that was led by imagery, allowing the website to really stand out and showcase their various events. The colour scheme complimented the rich use of image and video throughout the site, with shades of blue (a nod to the seaside-based festival), pops of yellow and a clear streamlined design – purpose-built for accessibility.
The festival already had an established brand, with a logo featuring wave iconography. We wanted to incorporate this into the site so that there was continuity with the branding throughout. By adding subtle tones of blue, and waves on the site, our designers really emphasised the festivals strapline 'celebrating books by the sea', which we really wanted to capture.
Custom Ticketsource Integration
The Ticketsource integration we installed meant that Budleigh Literary Festival could sync up their event details and ticket levels with the website, for easy management going forward.
Custom WordPress integrations with ticketing platforms like Ticketsource are a speciality of our web development team. Through connecting our bespoke CMS with the Ticketsource booking system, we have streamlined the process for users, while providing the festival team with options to present much more content about each event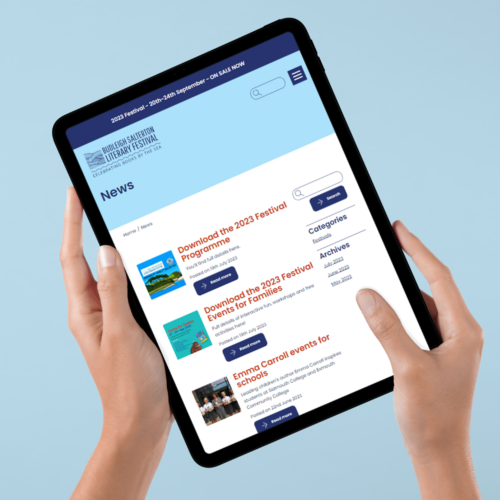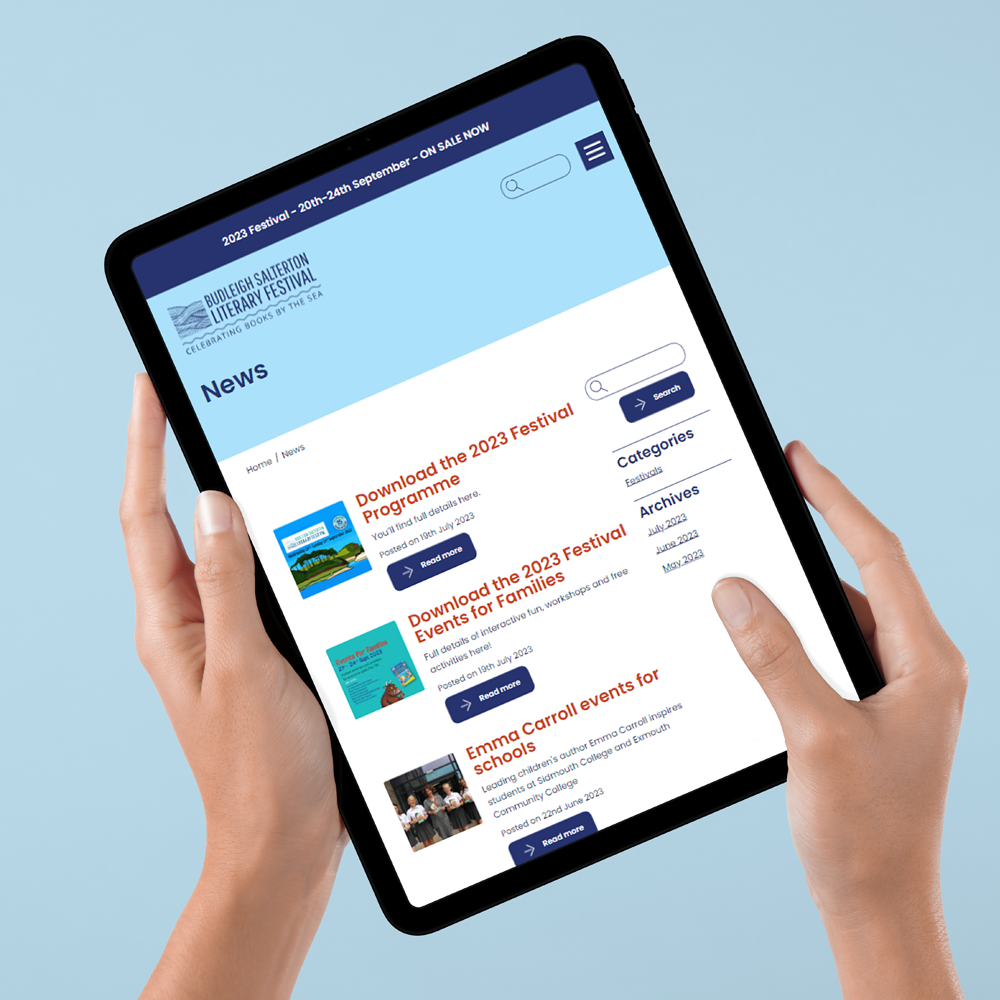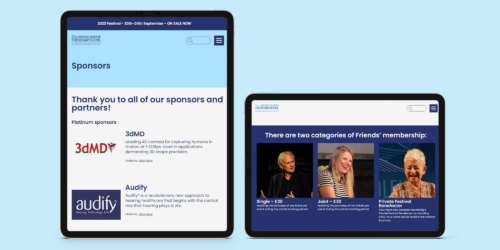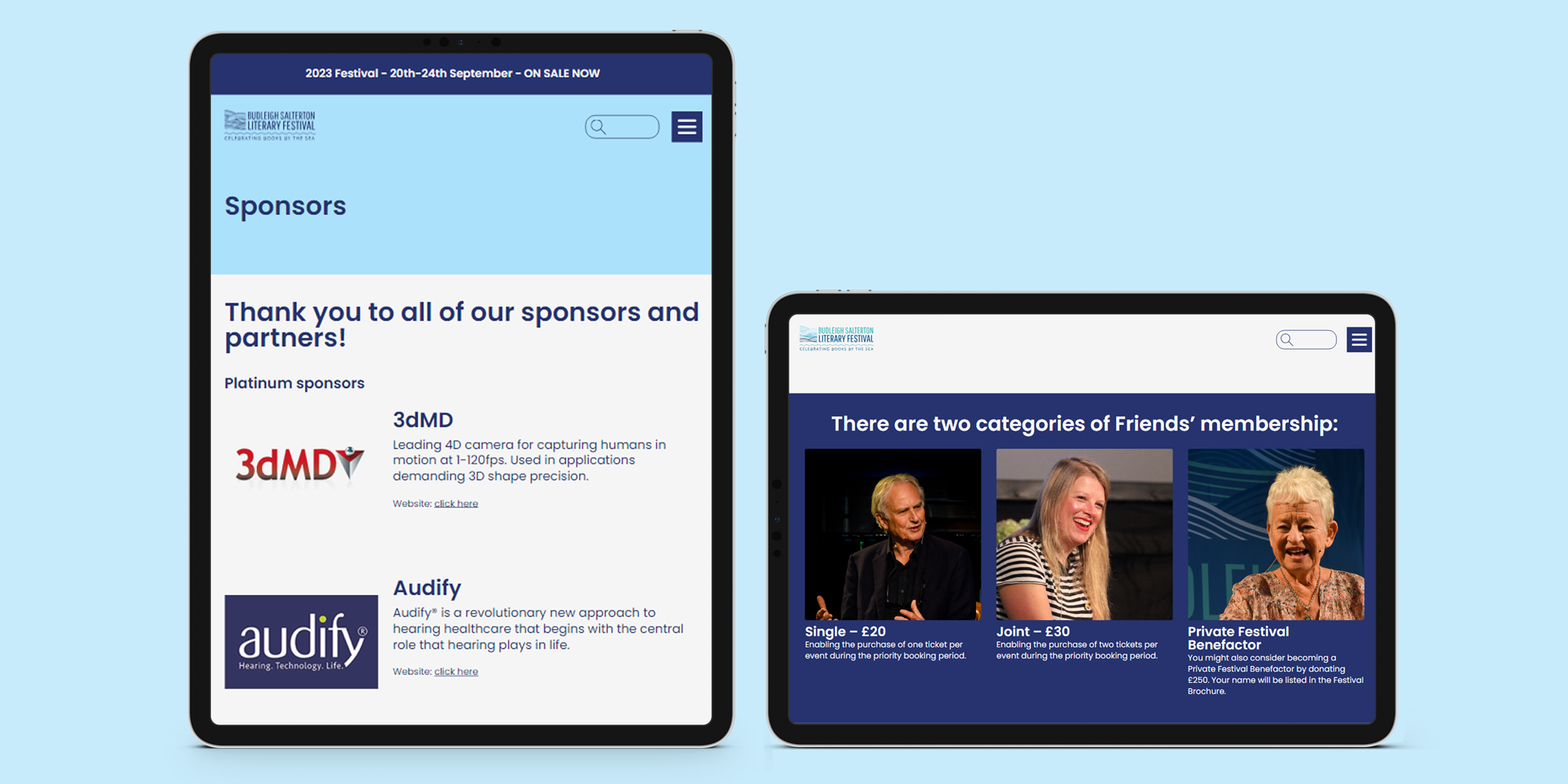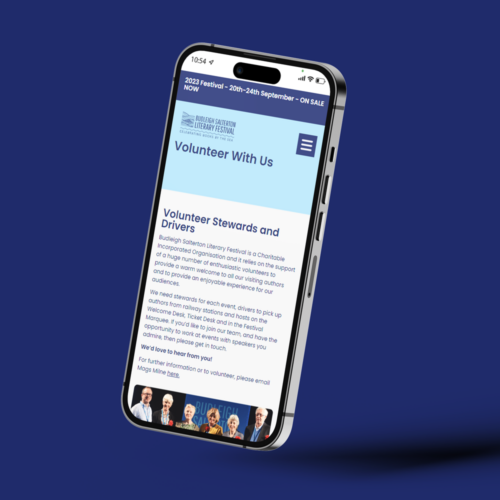 Streamlined booking process
The simplistic, yet sophisticated design will mean that the site is accessible and easy to use for a wide range of audience types. At the click of a button, a user can scroll through upcoming events, and filter them by type, date and location, encouraging bookings and improving the user experience. The categorisation that we created is exceptionally detailed, meaning the user can choose from a variety of filters, as well as a direct search for a specific event.
We love working with arts and culture organisations like Budleigh Literary Festival, as they allow us to make some of our most exciting and diverse projects. You can find out more about our work in the arts and culture sectors, or learn more about our custom WordPress integrations here.
"From the very beginning, we were impressed by the Splitpixel team. They took time to engage with our very specific needs which were not only a vibrant new website but also a booking and ticket integration system which would cope with a busy five day programme of over 70 events in 8 different locations. Throughout the creation process the team at Splitpixel were clear and responsive giving us confidence in their ability to create something entirely new for us now and into the future. We are absolutely delighted with the new Budlitfest website and the increased ticket sales for this year's festival and would recommend Splitpixel wholeheartedly."
Sue Briggs, Festival Chair
Budleigh Literary Festival