Britannia Care is a Bradford-based, family-run care home with a strong focus on personalised, tailored care for individuals from a diverse range of communities. Britannia Care started 30 years ago and, in that time, they've fostered a compassionate environment of inclusivity and family spirit.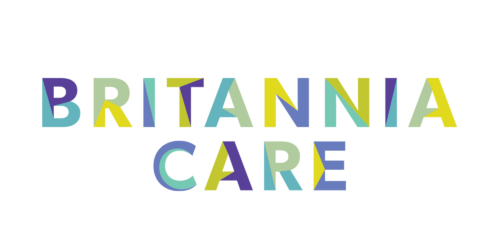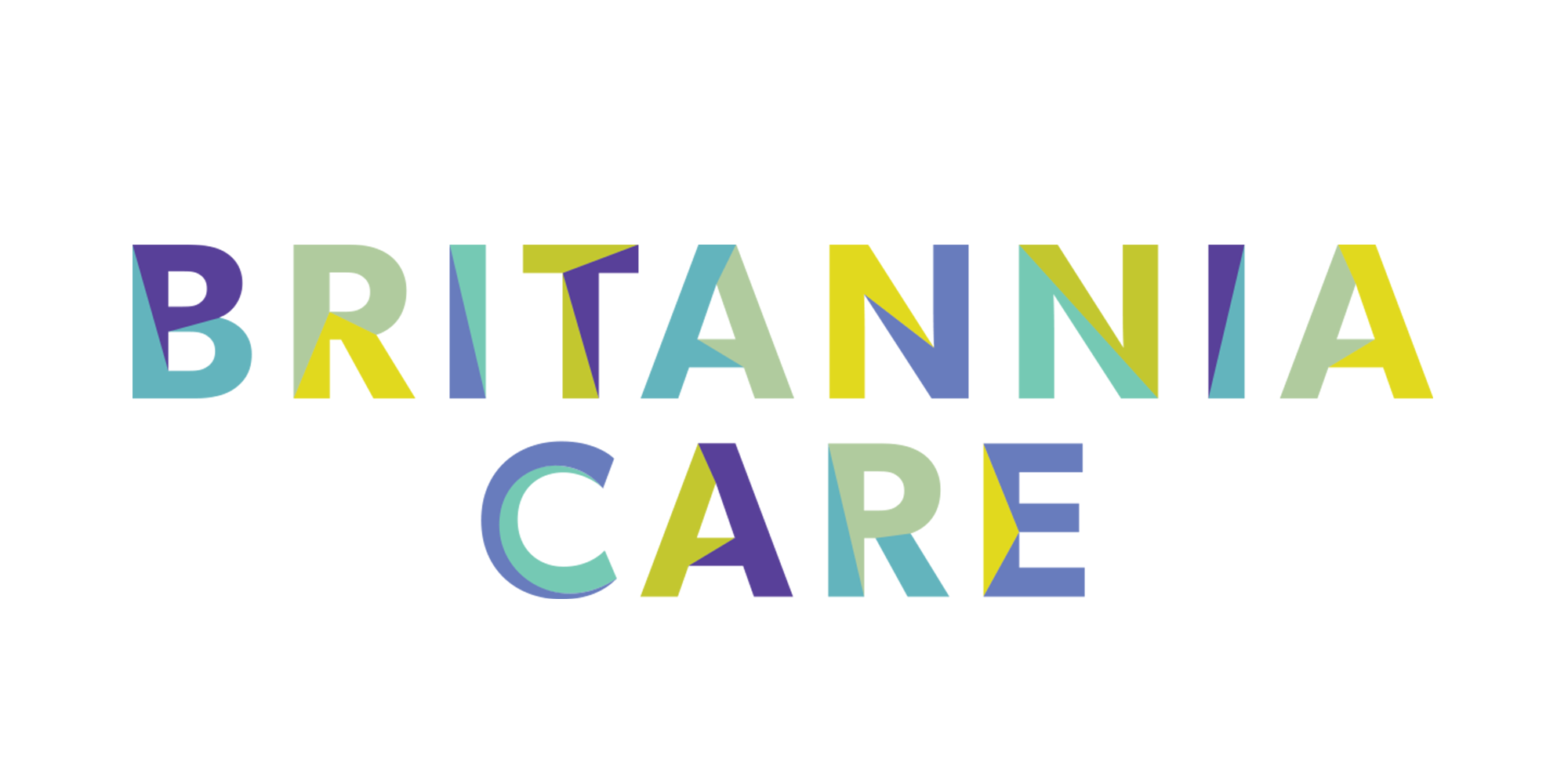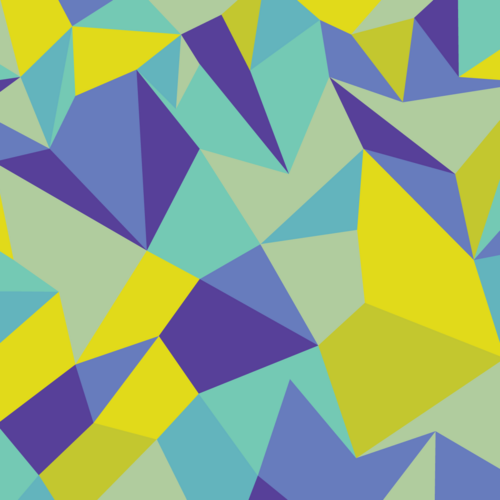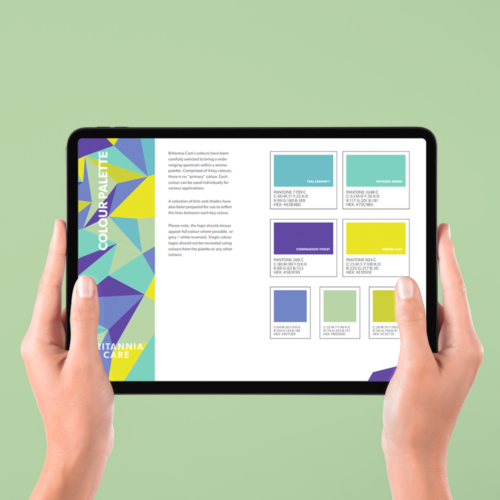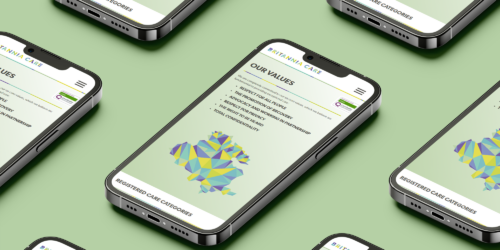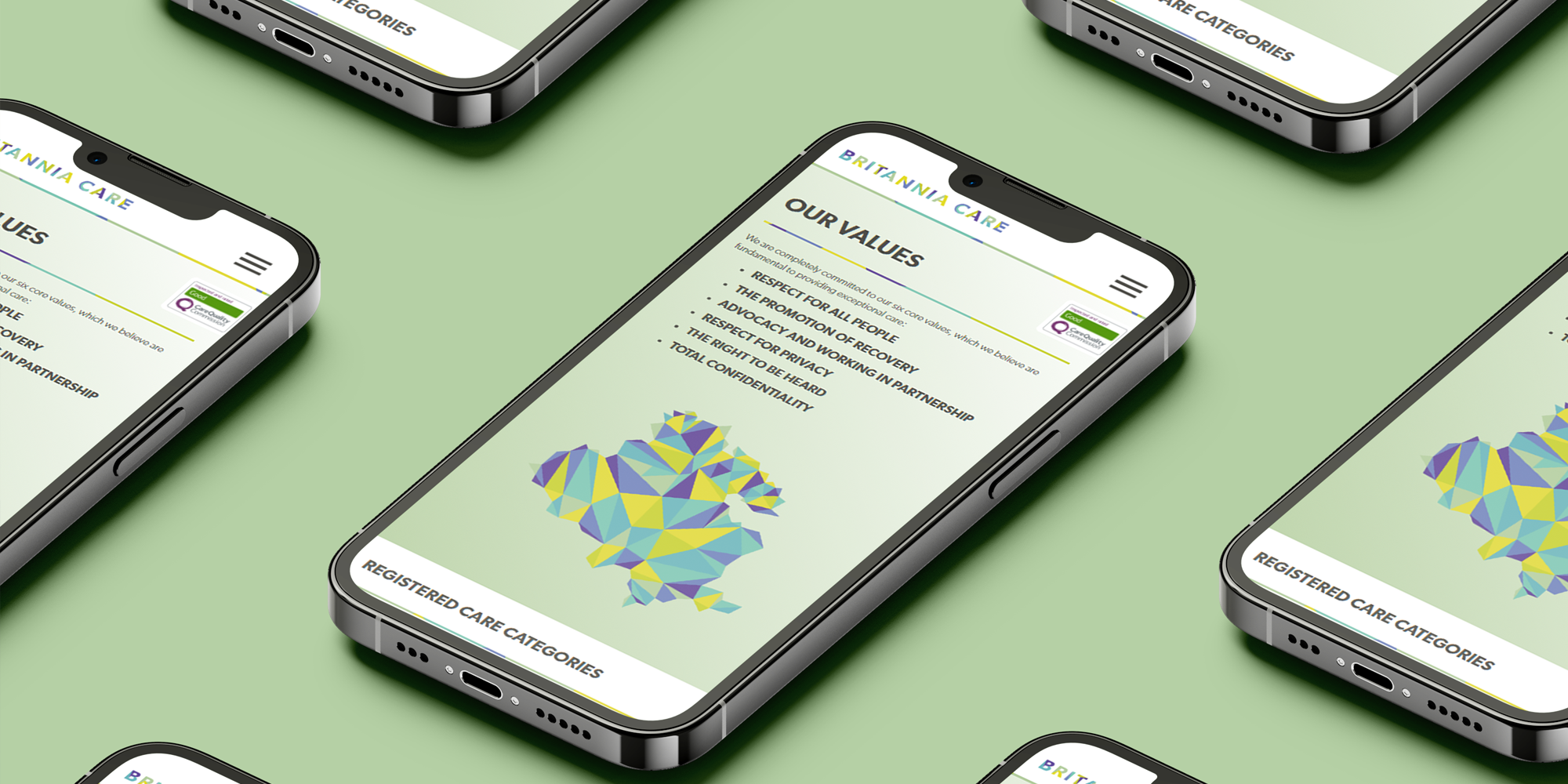 The brief
Britannia Care were looking to build their first ever website; after having previously relied entirely upon care home listing sites for their web presence, they wanted to take the next step to help them stand out.
This meant a full branding overhaul, both physical and digital. A care home with such focus on personalised care really needed a personalised brand that truly reflected them as a company. This also extended to brand values documents and interior design guidance.
They also needed bespoke content to populate their new website; clear, personable copywriting that really captured the values and considerations of Britannia Care.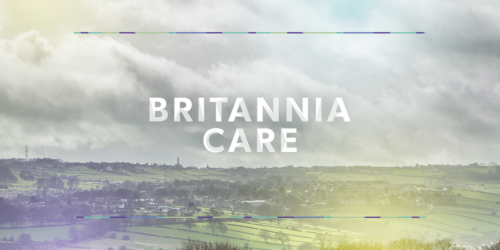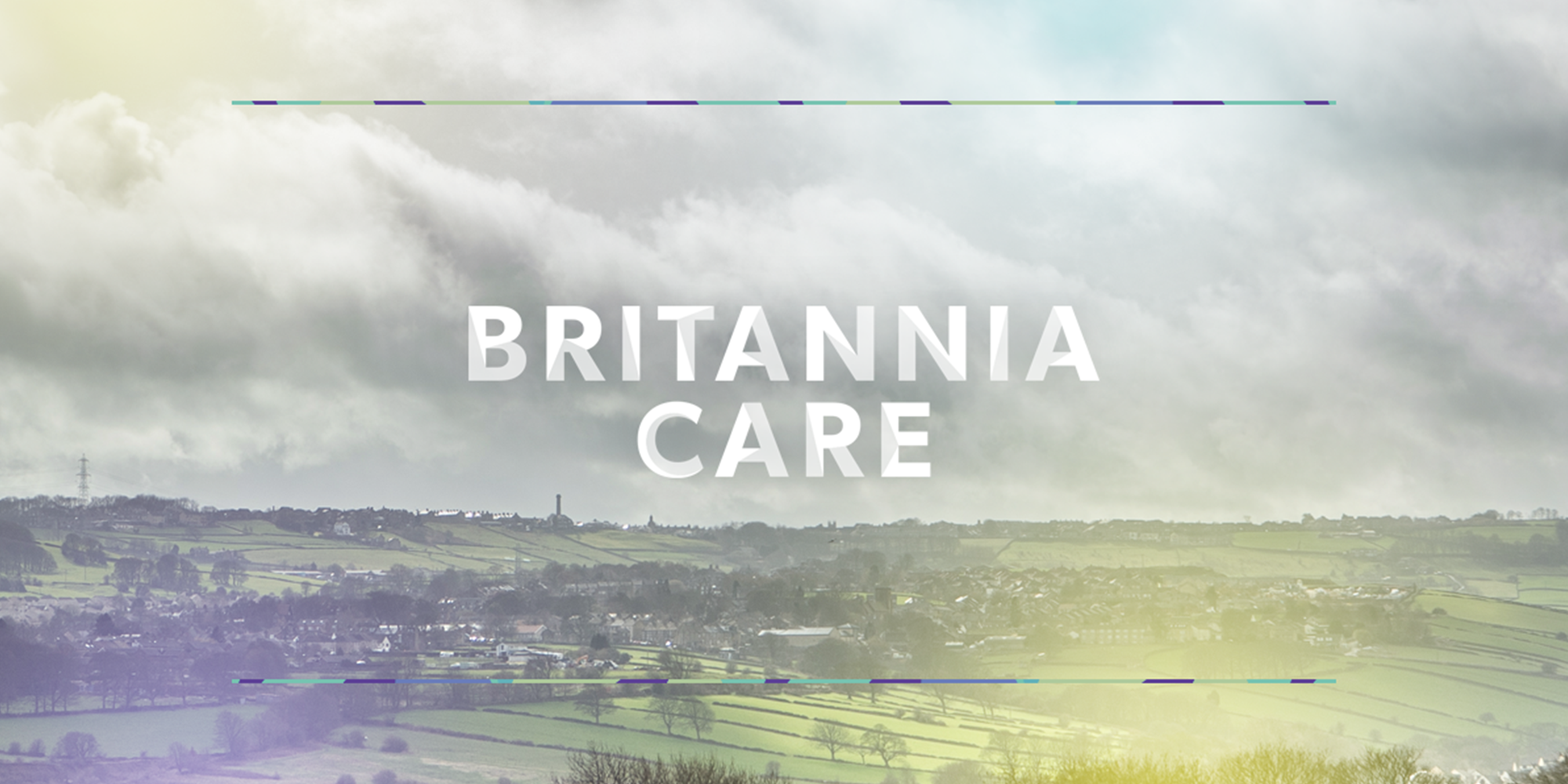 Designing a digital identity
This project gave us full creative freedom in starting from scratch without an existing website to use as a springboard. This allowed us to be completely fresh and innovative with a stylish logo composed of intersecting triangles that inspired a complementary colour scheme, which in turn translated to bold icons, signage, colour schemes within the building, and stationary.
We wanted everything to be sleek and straightforward, a theme which extended to our web design. We designed the website to be clear, bold, colourful, and easy to understand – with consideration for the accessibility needs of the primary users of the website.
Composing creative content
Developing a digital identity also involved cultivating a core brand voice across all written information on the website. It was important for us (as well as our target users) that this writing be as clear and accessible as possible. Writing that was direct and straightforward, but warm and personal enough to make users feel reassured, well taken care of, and well-informed.
We had to strike a balance between using the correct, technical medical terminology while not losing track of the user journey. Keeping search intent at the forefront was key at every stage in our efforts to make everything as accessible as possible.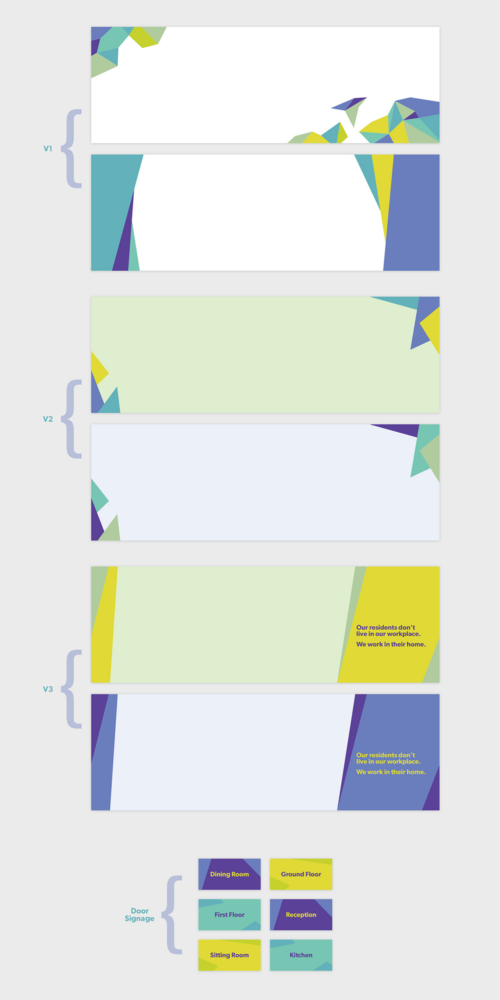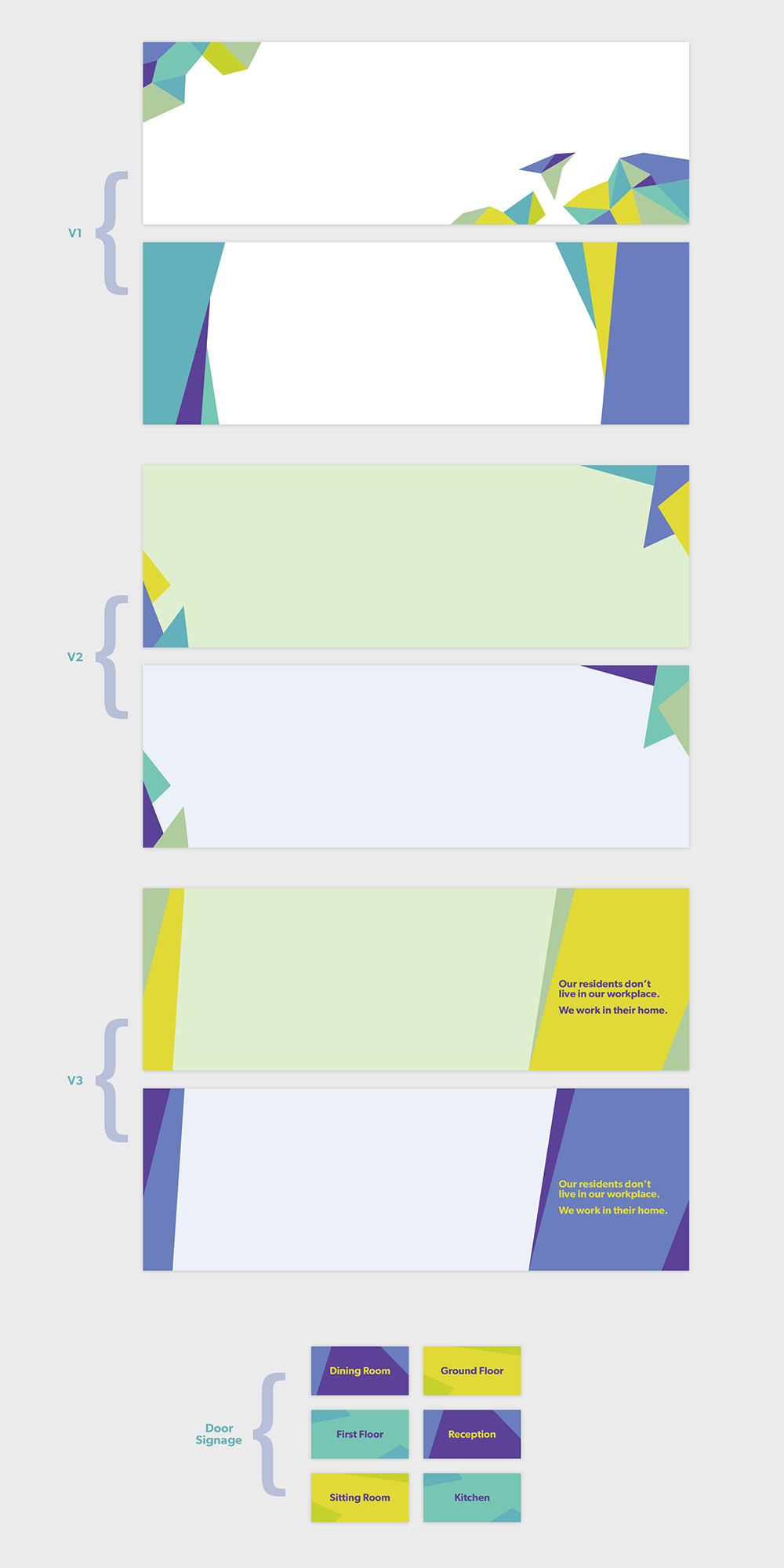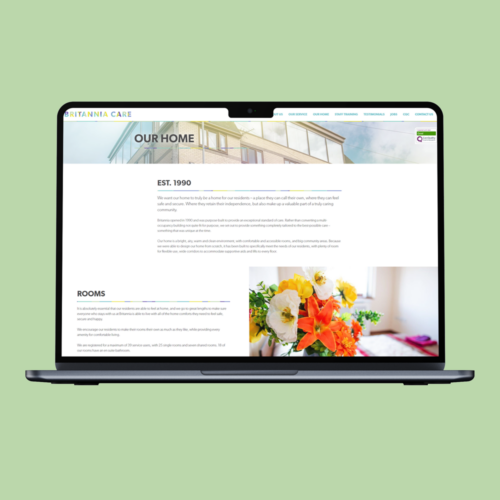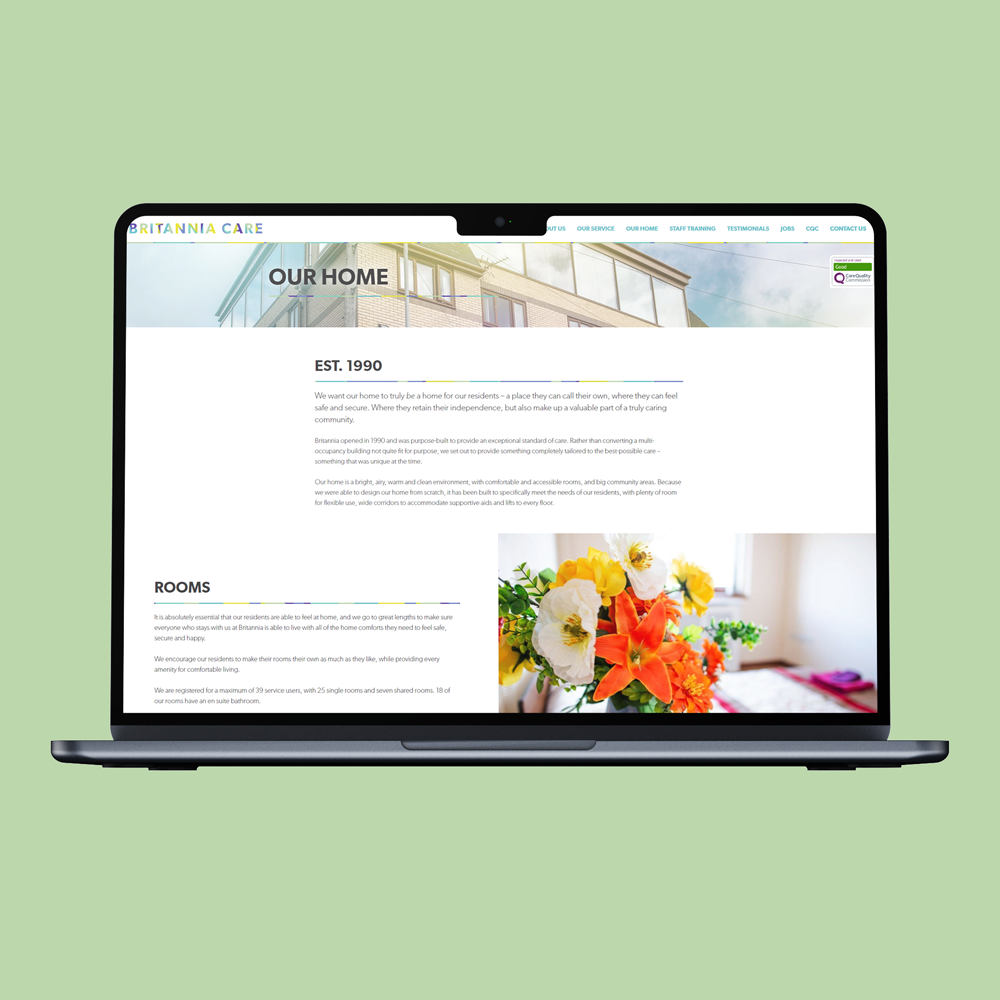 Futureproof WordPress development
As this was Britannia Care's first website, we wanted to set them up for the long run with a scalable, futureproof website that would be easy for them to use, update, and expand as they grew.
The user-friendly interface of the WordPress CMS is such a benefit to our clients. We build our WordPress sites in a modular way; this means that new content, designs, and features can all be added by anyone with a few simple clicks.