Since 2018, Border to Coast Pensions Partnership has grown to become one of the largest LGPS pools in the UK. Through innovation and collaboration with partner funds, Border to Coast develops cost-effective, long-term investment opportunities from the BTC Leeds head office.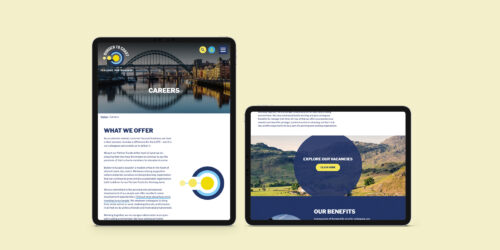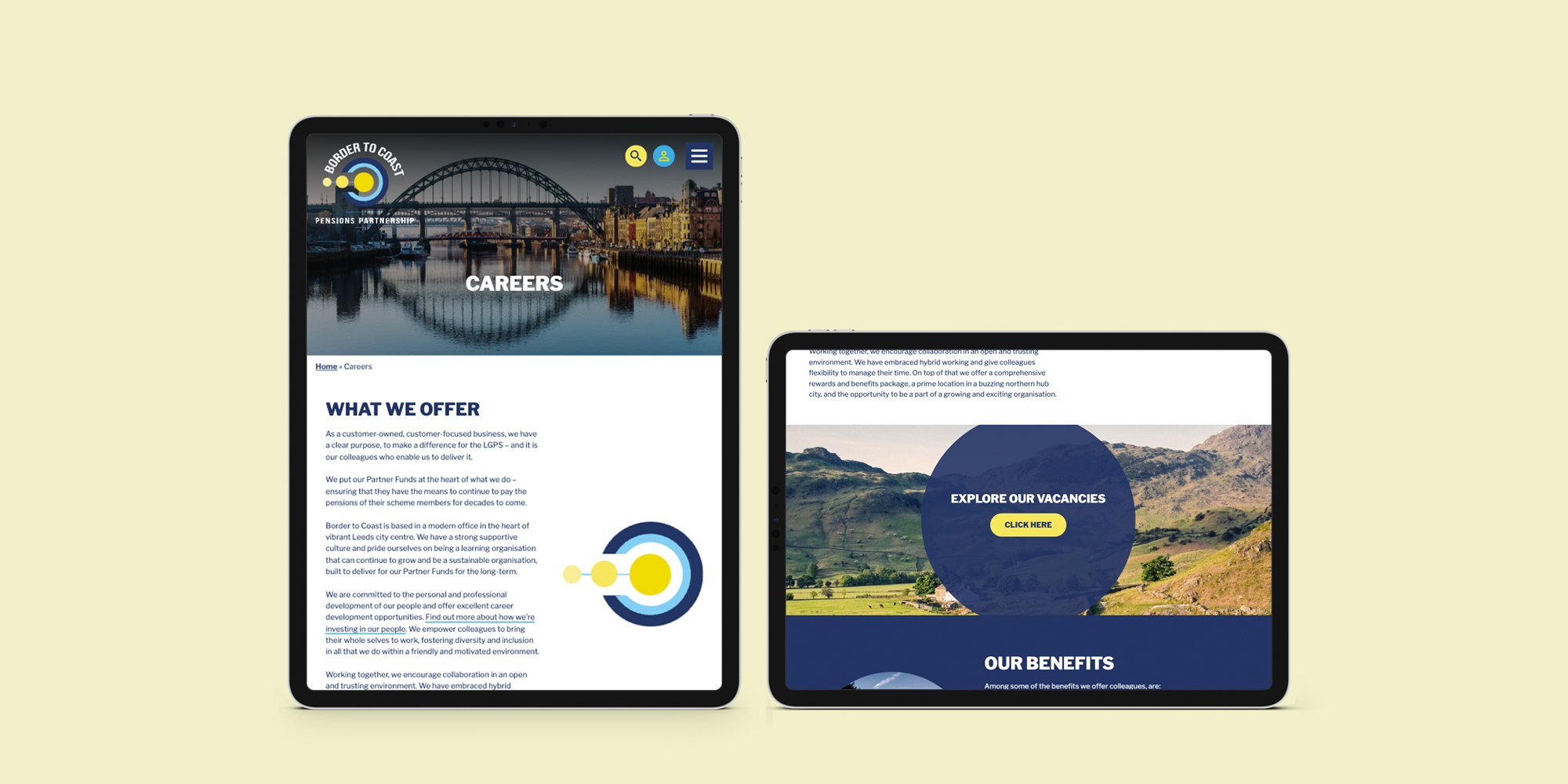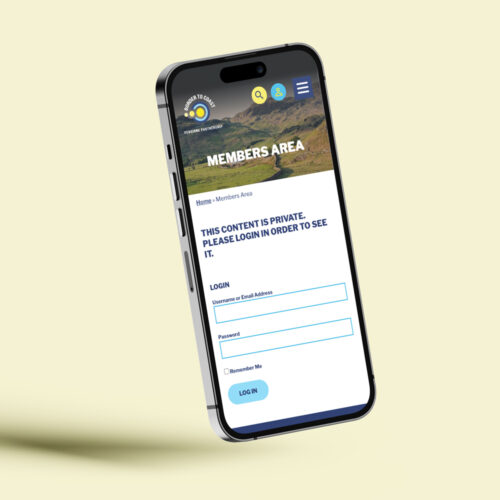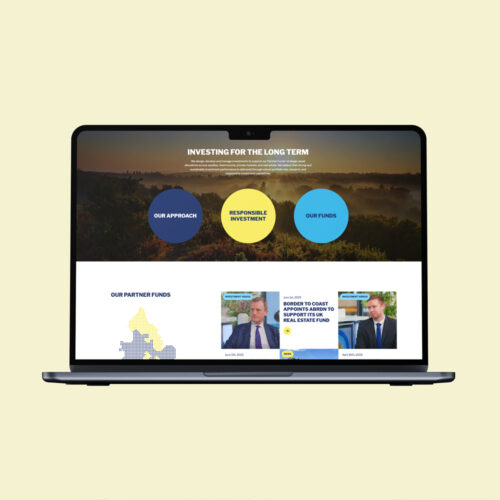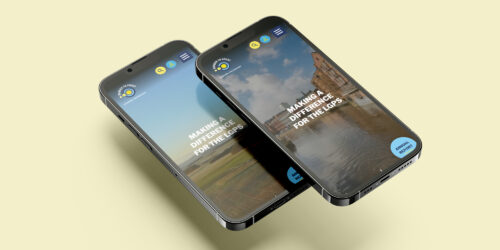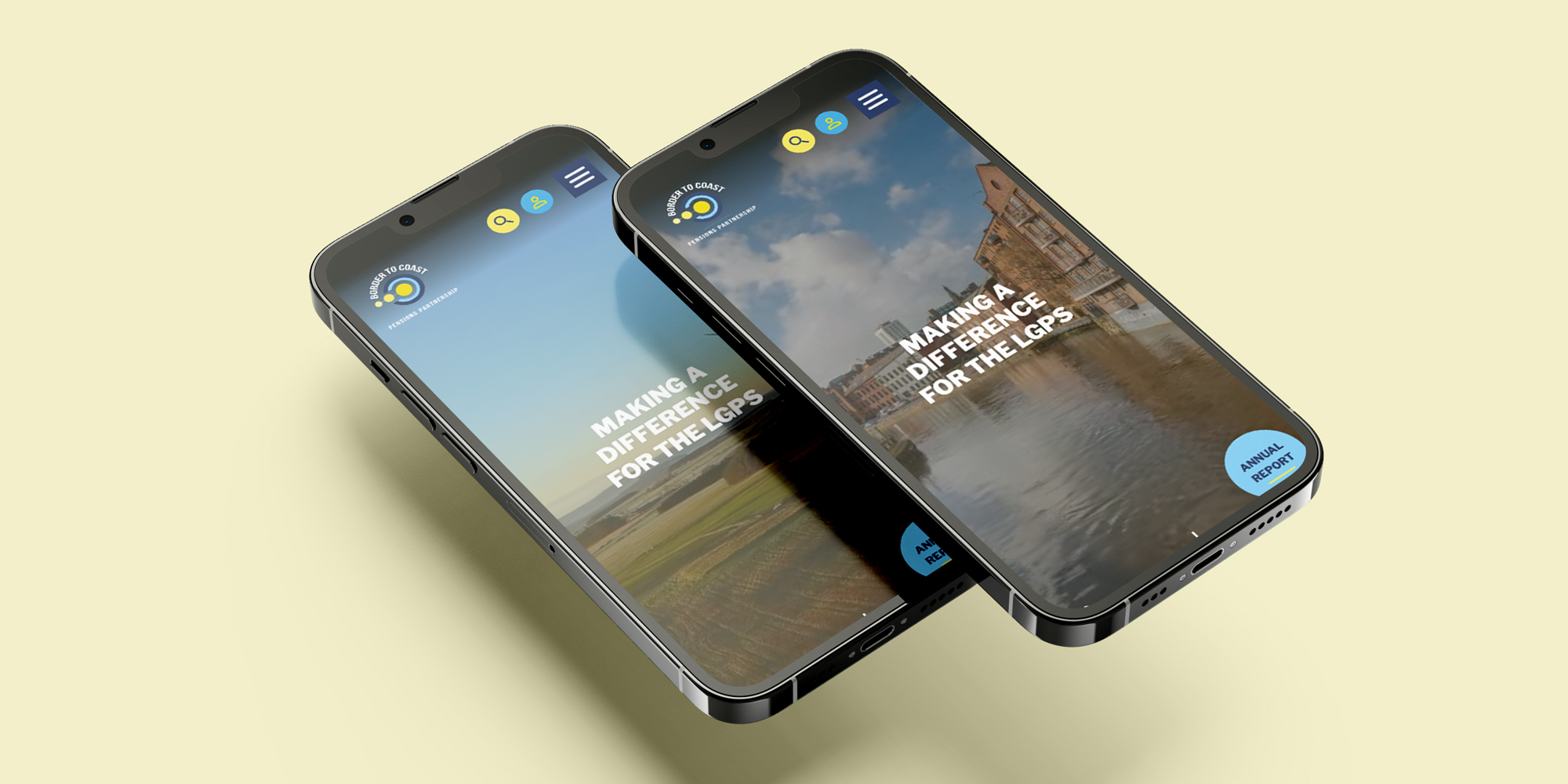 The brief
Border to Coast needed a new site which better reflected the organisation's maturity and growth; something professional and visually striking which effectively demonstrated Border to Coast's purpose and the progress made in delivering the benefits of pooling to the LGPS.
BTC also wanted a team who could completely revamp a vast publications library into a simpler, user-friendly system but above all wanted something easily accessible and updatable with a simple CMS that would allow the team to amend and create webpages as often as needed. This would allow the website to grow and develop over time.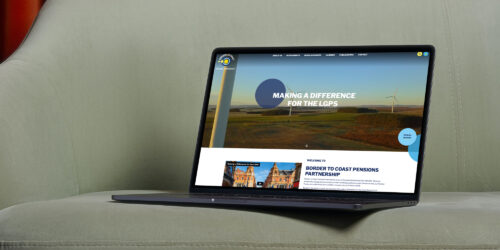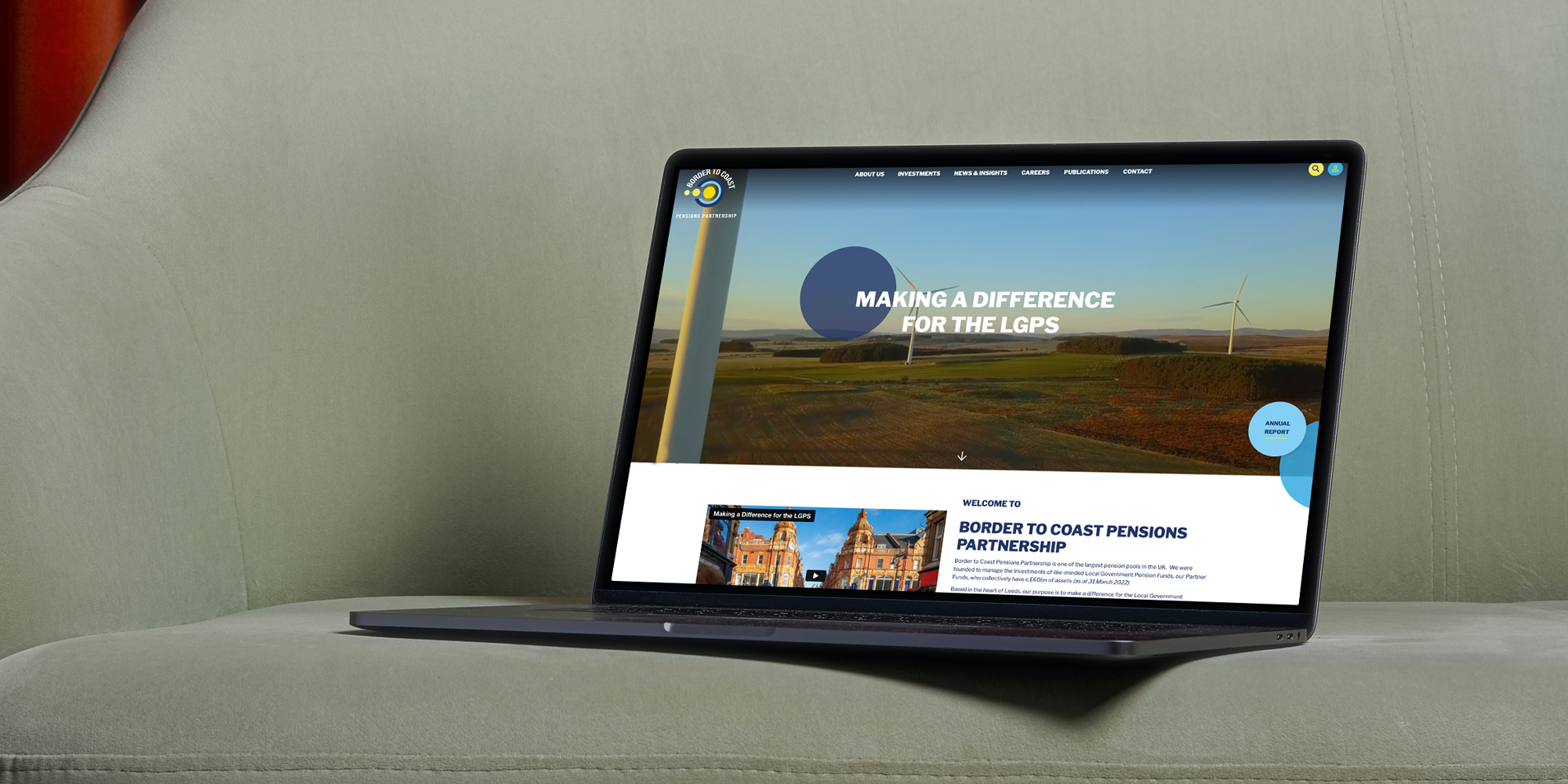 Minimalist design with dynamic elements
To capture the simple, sleek and professional aesthetic that would reflect the partnership's brand, our Senior Designer, Amy, opted for a minimalist, pared-back design. Translating the Border to Coast logo into a colour scheme, the site has a lot of clean white space with blues and yellows adding life throughout.
The site is immediately impactful, with a full-screen, high-quality hero video featuring scenic aerial shots depicting rural and urban landscapes from across Border to Coast's Partner Funds, making great use of time-lapse videography. Perfectly paired with subtle dynamic animation elements – including the logo on the homepage and parallax scrolling content blocks – they give the site a real presence that is tasteful and highly modern.
improvement of bounce rate
At six months post launch!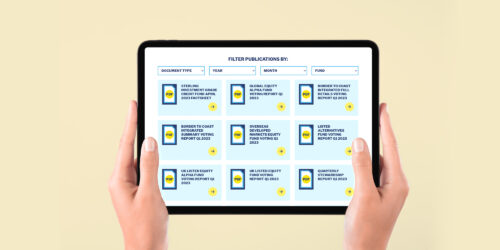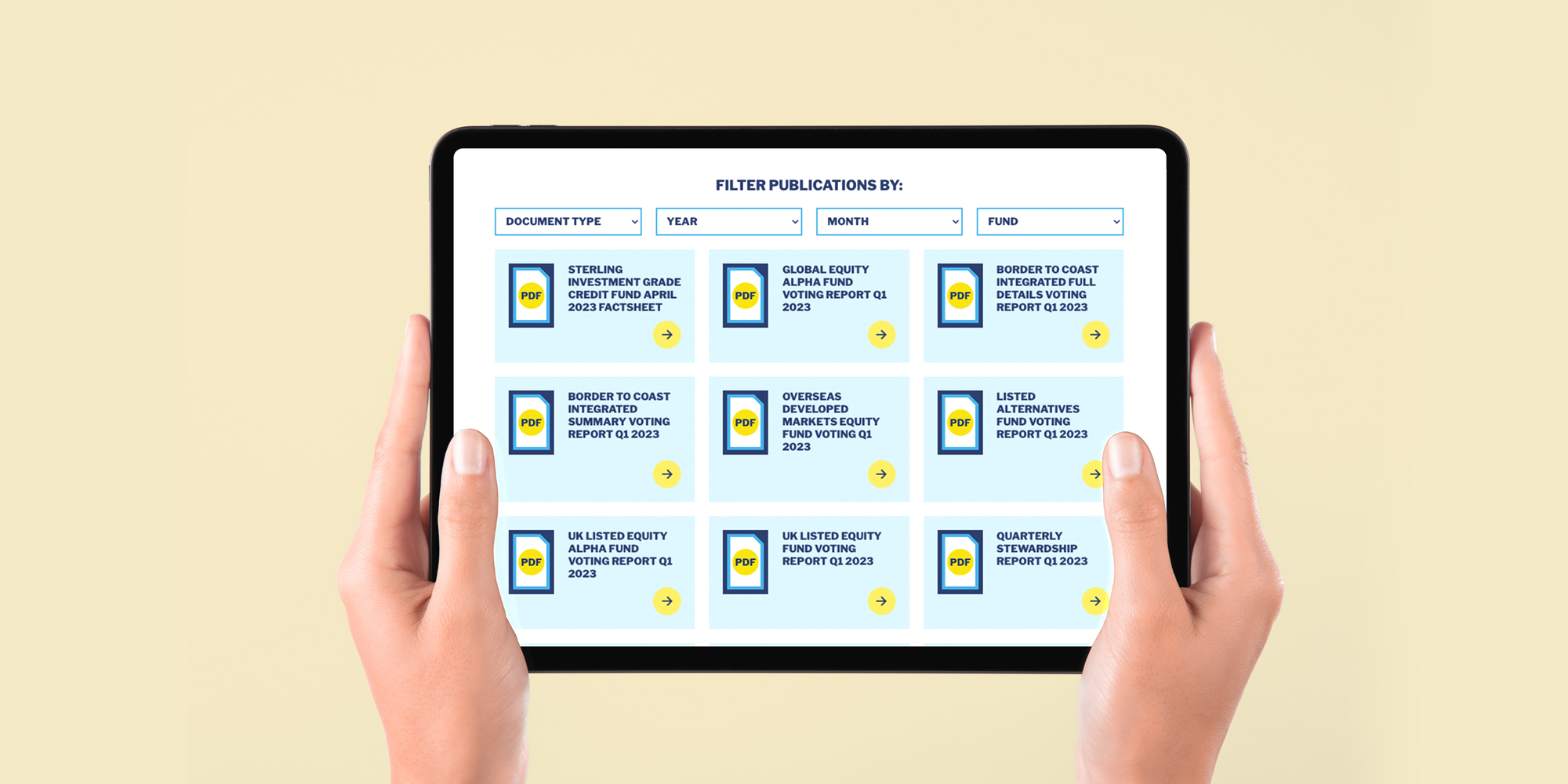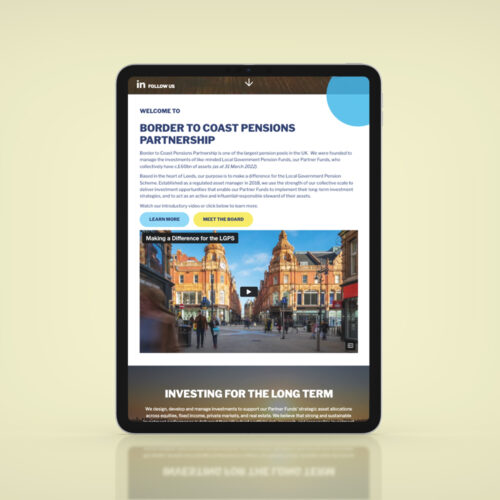 Interactive features and sophisticated library categorisation
Our Development Director, Jon, led the way on creating a smart publications library for Border to Coast. He fully redesigned the system so that hundreds of files could be easily categorised and filtered. Jon also added a locked members area so certain content could be hidden whenever necessary.
The library can even be used dynamically, automatically pulling documents to other areas of the site if required. We also added a similar interactive listing for their investment funds to make everything far easier to find. They both do a good job of improving a user's experience on the site.
The custom WordPress CMS we delivered has a simple modular system that makes everything extremely easy to amend, update, and create. This means that the team at Border to Coast can change their web content with just a few clicks whenever they like.
At six months post-launch, average session duration for the website had increased by 42% with bounce rate improving by -27%!
"Splitpixel were professional and quick to respond throughout the project to redesign our corporate website and have continued to be a big help since its launch. We now have a professional and modern website that is easy to navigate and simple to manage, meaning we can add to and adapt it as we continue to grow as an organisation in the coming years."
Louise Hill
Border to Coast