Marketing automation, analytics and planning tools that will help your campaigns succeed – and tell you just how well they've done.
Digital marketing moves so quickly that it can be hard to know exactly what success looks like – and getting everyone in your organisation to agree on this can be just as complicated. Fortunately, there are plenty of online tools available to help you measure the success of a digital marketing plan in whatever form you're working towards – these are some of our favourites.
How is success measured?
Traditionally, successful marketing could be seen in something as simple as an increase in overall revenue, or in sales of a particular product. But in the digital world, there are a lot more metrics for measuring success – sales and revenue are still obviously really important, but brand engagement and visibility or an improvement in social following or organic search results are also markers of success.
However, these metrics don't necessarily show a return on investment straight away, and this is a big part of why many digital marketers run into problems convincing decision makers in their organisation of the importance of search or content marketing – they're expecting a different measure of success to you.
Basically, the success of a digital marketing plan can be measured in any way you want it to be – provided everyone in your organisation is on the same page! Clear and simple reporting is the best way to get everyone speaking the same language, and focusing on the same goals.
So, what tools do we recommend, then? Read on and find out…
1. HubSpot – the all-in-one solution for digital marketing plans
We're big fans of HubSpot, and we use it ourselves – it provides a really great all-in-one approach to inbound marketing and automation that uses a logical process to take you step-by-step through running campaigns, and monitoring and tracking the whole process.
With straightforward dashboards, you can see at a glance exactly how your website, social media channels, landing pages and calls to action are doing – how many visits they've had and where those visitors have come from, how you're doing in comparison to competitors, and how many inbound links you're getting.
It also has some simple SEO tools to help you monitor how you're ranking, and how much traffic you're getting, from specific keywords.
It's a great one-size-fits-all solution that provides plenty of feedback and support to help you make the most of your campaigns. Find out more about Hubspot.
2. Google Analytics – monitor your metrics a little more closely
Google Analytics is the most-used tool for web analytics on the internet (including by us), and with good reason. The basic version is free to use, while Analytics 360 is the premium paid service designed for business owners who need a little more out of their web analytics.
You can see basic, at-a-glance information on the main analytics dashboard, and you can delve surprisingly deeply into the nuts and bolts of it all if you're so inclined to. It's another all-in-one package, like HubSpot, but focuses its attention in some different areas.
For example, it's probably the simplest tool to use for reporting on pay-per-click (PPC) campaigns as it integrates directly with Google Ads, and you can also use ecommerce reporting to monitor sales activity and performance.
Google Analytics makes it incredibly easy to monitor and report on bounce rates, conversions, pageviews, visitor acquisition and segmentation – all the basic metrics that show whether your digital marketing activity is thriving or running out of steam. Find out more about Google Analytics.
3. Hootsuite – make the most of social media
Hootsuite is another tool we've used, and it's mostly designed for managing multiple social media channels (from the major players of Facebook, Twitter, LinkedIn and Instagram to more niche applications such as Tumblr, MailChimp or Reddit) all in one place so you're not constantly switching between apps and forgetting all of your passwords. But it also contains some fantastic inbuilt reporting tools too.
Offering real-time analytics of social media metrics, including followers, mentions, engagement, clicks on links in your content, and the performance of your social media team in responding to messages, it's easy to demonstrate the ROI of your social platforms with Hootsuite's reporting functions.
Hootsuite also offers insights on which different market segments are discussing your brand, and how – whether mentions are generally positive, negative or neutral among different groups. This information on social sentiment can be key when your measure of success is more focused on brand awareness and engagement than improving sales or downloads of a certain item. Find out more about Hootsuite.
4. Mixpanel – understand mobile devices
Despite web users increasingly moving towards smartphones and tablets, and away from PCs, digital marketing is still playing catch-up with mobile. Everything from usage and layouts to loading times and engagement works differently on mobile, and not all analytics tools have the capability of measuring mobile metrics properly – particularly if your users are engaging with you through an app rather than a website.
Mixpanel is a great tool for mobile, allowing you to measure the ways people are using your app or site, whether they're coming back and using them again after their first visit, and the functions that make people most likely to give up – potentially losing you customers.
It also offers a very simple method of carrying out A/B testing in apps and websites, so you can directly measure the success of your new plan compared to how you were doing things before with ease. Find out more about Mixpanel.
5. Megalytic – pull everything together
These are just a few of the massive amount of reporting, insight and analytics tools you can use to monitor your digital marketing campaigns – and if hopping between more than one service to pull together reports seems like a massive hassle then Megalytic might just be exactly what you're looking for.
Megalytic lets you pull in data directly from a number of different sources such as Google Analytics or Google Ads – and if it's not compatible with a platform you use, then you can upload a CSV spreadsheet file of data from that platform to view it alongside everything else.
It basically makes producing reports that measure success across a large number of different metrics a lot quicker and easier, without having to build anything yourself or do too much data entry. Find out more about Megalytic.
6. Salesforce – incorporate sales for an integrated approach
Sales and marketing don't exist in separate vacuums – to truly measure success, both departments need to be working together, speaking the same language, and sharing information.
Salesforce is a customer relationship management (CRM) tool that pulls together all of your customer information in one place, allowing both teams to plan and optimise customer journeys, and see the ROI of marketing activities.
The platform features analytics tools called Wave Analytics that can help you build up a clear picture of how your marketing activity is impacting sales – whether you really are getting better leads or closing more deals. It allows for custom dashboards to provide an instant look at any particular metrics and KPIs that determine the success of a particular campaign. Find out more about Salesforce.
7. Basecamp – make sure everything runs to plan
Is your digital plan running smoothly? Everything running on time, meeting all the key deadlines with everything getting done and shared among the team? A poorly managed project can affect the goals you're trying to meet in terms of an increase in certain metrics or revenue, and can also have big impacts on staff morale and the effectiveness of your team.
Basecamp is a project management tool that incorporates to-do lists, a calendar, filesharing, messaging, and loads more tools that, while not always essential for getting a project finished, are incredibly helpful for making sure projects run smoothly and achieve all of the goals you've set out to meet.
Organisation is key, and using a project management tool like Basecamp will allow you to review your processes and improve them in future. Find out more about Basecamp.
Need some more advice on digital marketing campaign planning, or with measuring success? We're here to help – get in touch to find out what we can do for you.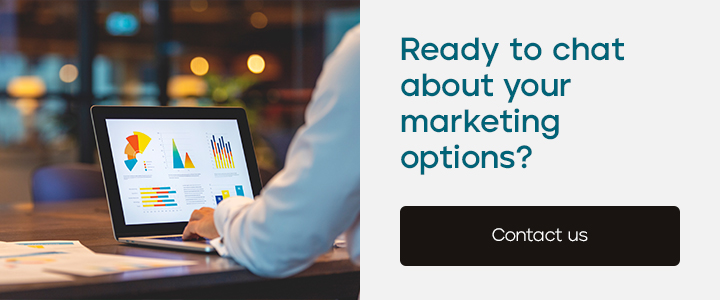 Continue reading...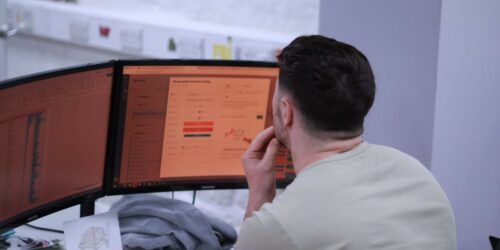 Google Ads Tips and Tricks
Want to know how to make the most out of your Google Ad Campaigns? Whether you're a seasoned marketer looking to fine-tune your Google Ads strategy or a newcomer eager to harness the full potential of the Google Ads platform – you've come to the right place.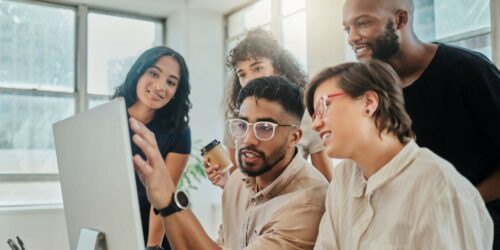 Improving your brand's accessibility 
Accessibility is at the heart of everything we do. As one of our core values, we make it a priority when designing websites and branding.
Sign up to our newsletter