We finally got round to updating our brand and website after five years! How exciting! Let's talk about the hows and whys of the new Splitpixel – and how to relaunch a digital brand yourself.
Splitpixel has been going for 15 years now. In Beyoncé terms, we started in the Sasha Fierce era. I've been with the company for seven of those (Lemonade era) and in that time, we've launched hundreds of websites with dozens of brand updates and refreshes. We like to think that, as a digital branding agency and web development specialist, we're pretty good at it.
Or, at least, we're good at it for other people. It can be hard to focus on yourself sometimes, to treat yourself with the grace and patience you hold for others. And that's something the entire team knows all to well when it comes to working on anything for Splitpixel as a brand in its own right, rather than for our clients.
If I'm being honest, the last time we refreshed the brand and our website, it was an utter rush job. We were happy with it at the time, but after a few years we were sick of it. So we were determined, starting in 2022 (Renaissance era), to do it properly for once.
Why is branding important?
Your brand is essential to your success as a business. I mean, we would say that, being a provider of digital branding services and all, but it's true. It's make or break – it's the first impression you make, it's the language you speak, it's the consistent thread that ties together everything you do.
I'm the first person to laugh at anyone who encourages me to "truly live the brand", but if you take a step back and look at a brand as something that you have to believe in, and that your clients have to believe in too, I think that's really key.
So, our first step was to come up with something we believed in.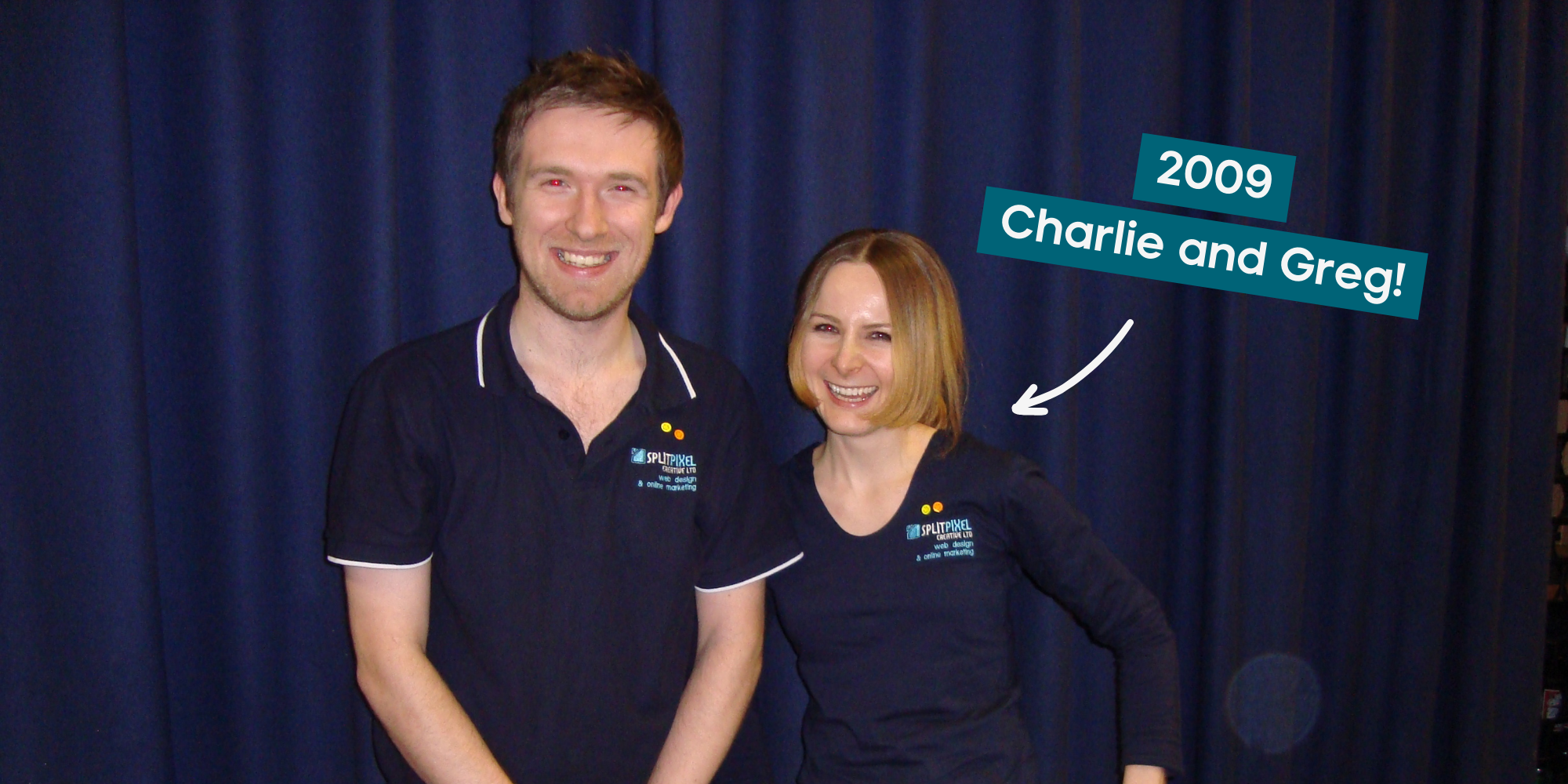 New values
Whenever I've asked Charlie and Greg, our founders and directors, about why they wanted to start a business, the most consistent answer I've ever got was a sense of fairness (as well as a passion to create something new of their own). They knew enough about digital to know that a lot of places were taking advantage of businesses at the time, and creating something more honest was important to them.
And that's nice and all (and we still do that, obviously) but it's not quite enough. So we looked at the bigger picture of who we were, what we liked about our work, and what we liked about our favourite clients.
We've never been able to pin our work down to one sector – as much as we love working with arts and culture organisations, it's not the full extent of our client list, and we love working with businesses from all over.
So, what is it that makes us the most excited to work with a client, regardless of the sector they're in? At Splitpixel, we genuinely think the team is the best thing about working here – and that team is diverse, with plenty of queer and disabled voices, so anyone who puts accessibility and inclusivity at the heart of what they're doing has always resonated with us.
As a team of nature lovers and vegans, sustainability has traditionally given us the same good vibes. So that's what we settled on – we don't care what industry you're in too much, as long as accessibility, inclusivity and sustainability matter to you like they matter to us. So, our new brand needed to speak to that.
Digital brand development
Right then! We knew why we were doing what we were doing. On to the how.
As usual, changing the name was out of the question. Charlie and Greg picked that name out of a hat a decade and a half ago, and we'll defend it to the death.
The pixel logo, on the other hand, has iterated over the years – and we did try some new approaches, such as splitting the pixel in a way that captured an S (for Splitpixel!) shape. But at the end of the day, it stayed pretty much the same.
That said, we wanted to scale it back in order to focus on the name – so we've made the pixel mark a secondary element to the name itself, which is presented as a wordmark more often than not now.
The main driver behind the aesthetic changes was a desire to grow up. We've been in the industry a long time now, and we need to reflect that – but more importantly, if you're going to push for better access, inclusion and sustainability, you need to be bold, mature and confident.
We also chose a new highly accessible font made by an independent designer, and settled on all lower case for the wordmark – no more shouty caps. We also darkened our colour palette for better, more accessible colour contrast with a more grown-up feel.
All in all, it's a subtle refinement – but one we think makes all the difference.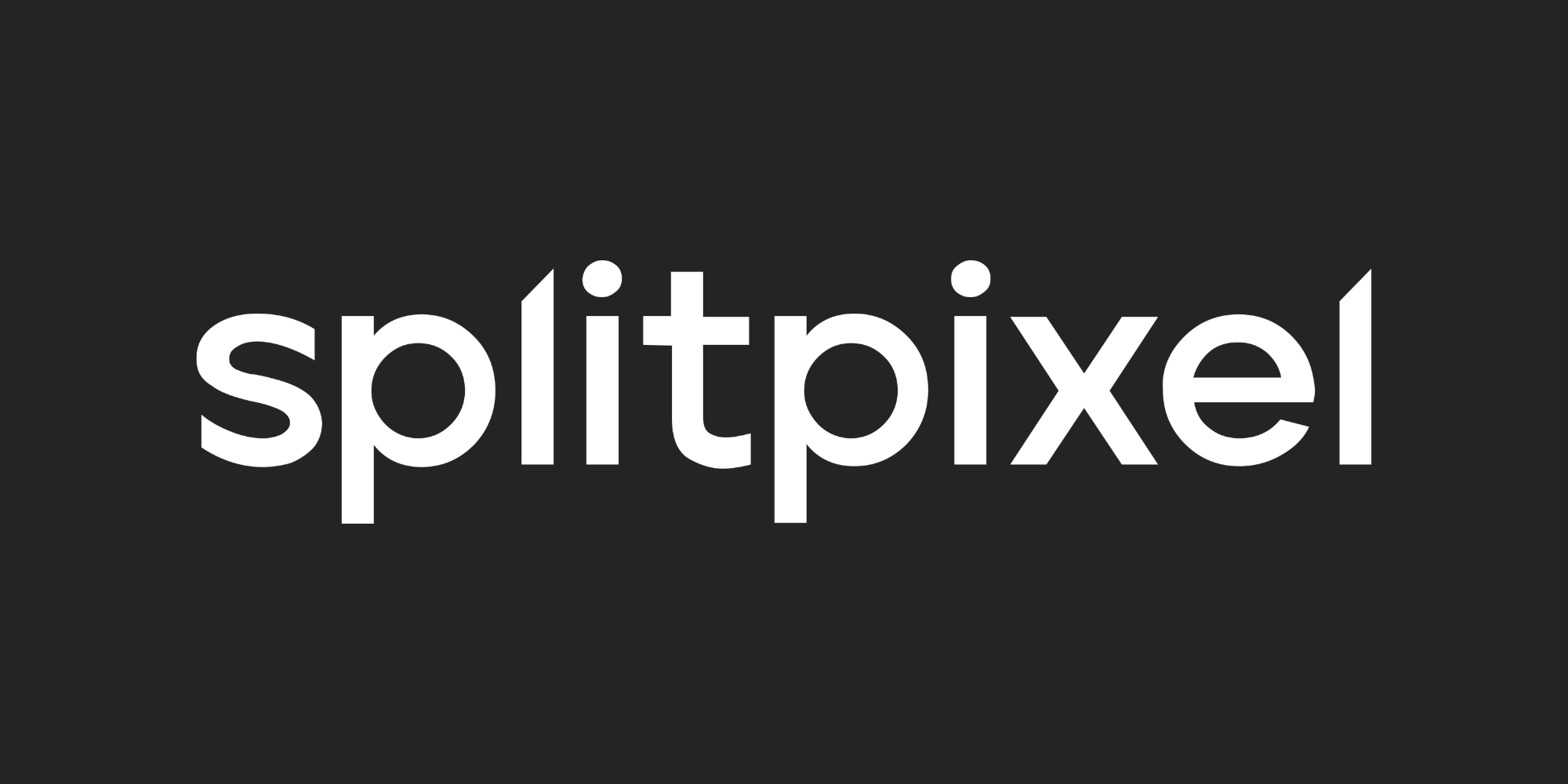 Making some new stuff
Thus began the laborious task of converting everything we do to the new branding. That meant new website, new social media templates, new downloadable ebooks, new portfolio assets, new proposal documents, new everything. It took us over a year – especially the website design – but we got there!
The website in particular was a massive undertaking – it was essential to us that we made it as accessible and sustainable as we possibly could, so we pushed our dev team (mostly just Jon) to the absolute limit in terms of what they (he) could do.
But it was worth it, because we love it. So much so, in fact, that we are all determined to (ugh) "live the brand" a little bit more. For the first time ever, we've treated ourselves to a little bit of ethically sourced, sustainably produced corporate branding swag, with new Splitpixel hoodies and water bottles and stuff for the team, and for anyone else who asks nice. It's all very snazzy tbh.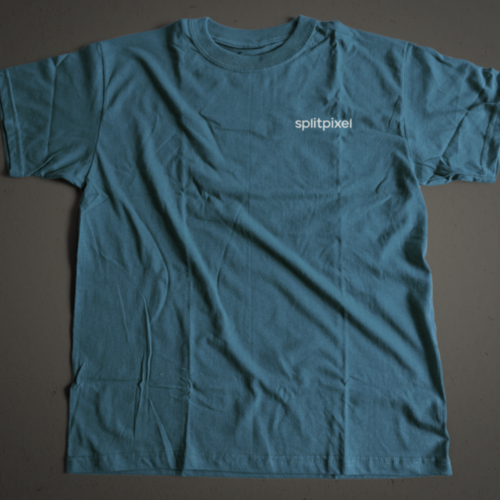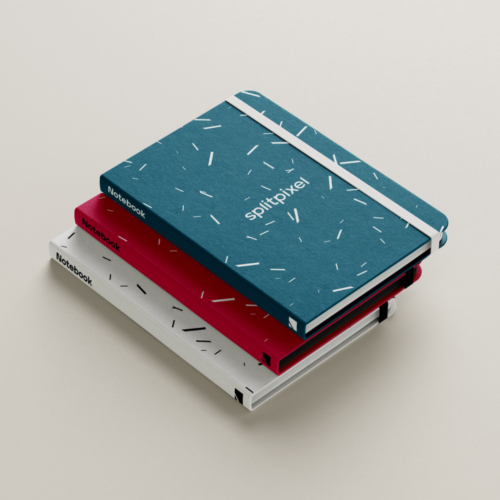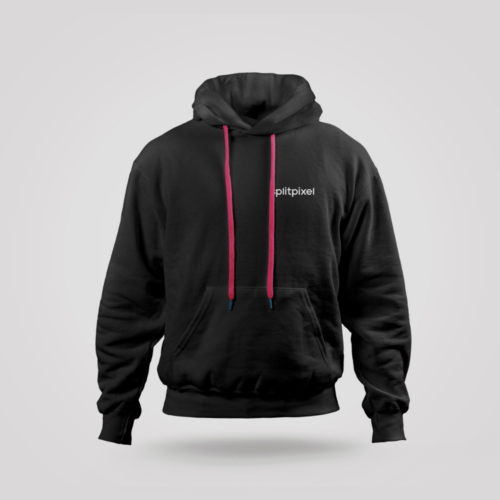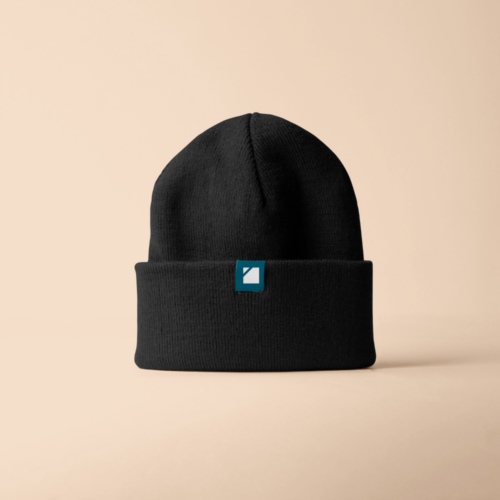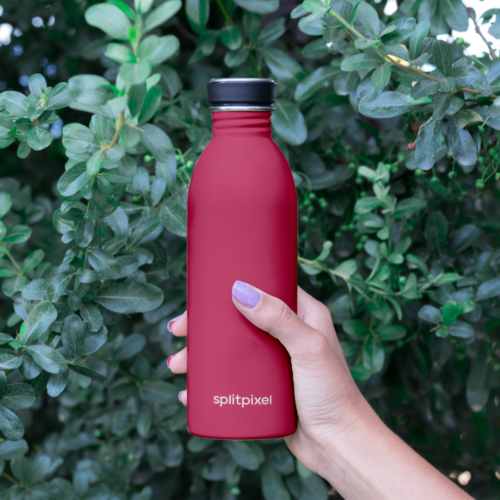 How you should launch your new digital brand
Enough about us! Here's a bit of advice for where to start if you're thinking about doing the same.
Set your goals
As well as being the name of my favourite pirate-themed pop punk band (and the record they stole it from), it's also the best place to start. Why are you even rebranding in the first place? More importantly, what do you want the new brand to actually achieve for you?
Develop the brand
Start to think about what the brand needs to do to achieve those goals. How does it need to change? This is where the design process begins, beginning to reimagine the brand that meets your aims. How does that translate into a visual aesthetic?
Plan the process, collateral and assets
You've got new colours, fonts, logos, names, tones of voices – what do you need to apply to them? As well as the obvious stuff like websites and business cards, think about the more day-to-day stuff. Word document templates. Invoices. Make a list. It'll probably be a big one.
Make everything
Once you've got your list, work out how long it will reasonably take your creative and development teams to actually deliver it all, and give them enough time to do so. A rushed rebrand is not the one, trust us.
Tease it
Don't be shy – start to show elements of it out in the wild to let people know a change is coming. Build some excitement!
Launch it
Make sure everything is ready to go, all at the same time – and then put it out into the world.
Can we help?
Yeah, it sounds like a lot, doesn't it – fortunately, we've got plenty of digital branding solutions up our sleeves to help, and we have much tighter processes for our clients' projects than we do for our own. Promise. Just get in touch – we'll happily talk you through it.
Contact us