Google Ad Grants are available for charities and nonprofits – offering them funding for digital advertising that they may be otherwise unable to afford. These grants are extremely useful, enabling you to raise the profile of your organisation, increase your donation revenue, attract volunteers, and much more!
How do Google Ad Grants work and who are they for?
Grant Ads accounts work very similarly to traditional ads accounts; eligible causes include arts and culture organisations such as museums, theatres, and botanical gardens – they must be a registered charity in order to apply. If your organisation qualifies, you'll be given up to $10,000 worth of free Google Ads per month!
The great news for your organisation is simple… free advertising!
The downside is that you need the time, resources, and knowledge to manage your account.
The main issues facing most charities and non-profits are the need for funding and the scarcity of resources. This can mean that you simply don't have the time or knowledge to properly manage a Google Ads Grant account. Here are some tips to help you understand what is being offered and how you can make the most of it.
Who can apply for a Google Ad grant?
To apply for a Grant Ads account, you'll need to be a registered charity, meet the eligibility guidelines for the country where your charity or non-profit operates, and agree to Google's terms of service. Here in the UK, that means that your organisation must be registered with the Charity Commission, NICC, OSCR, or be registered as tax exempt and Gift Aid eligible with HMRC.
Your ads need to support your charity/nonprofit's campaign mission.
Your website needs to be well maintained.
Your ads account needs to be actively managed.
Note: government bodies, hospitals, medical groups, schools, nurseries, and other academic organisations cannot apply for Google Ad Grants.
So, how do I apply for a Google Ad grant?
First you need to apply for Google for Nonprofits and sign up to Charity Digital Exchange. Once you've set up accounts with Google for Nonprofits and Charity Digital Exchange, you can then apply for your Ad Grants. Google for Nonprofits also gives you access to the YouTube Nonprofit Program, and Google Earth and Maps.
To set up a Google for Nonprofits account:
Sign up to Charity Digital Exchange to get a Google Ad Grants token
Visit Google for Nonprofits
Request a Google for Nonprofits account
Complete the eligibility form
Submit your account activation
Accept Google's invitation
Then you can activate your Google Ad Grants account:
Ensure Google Analytics is set up on your organisation's website
Make sure you've added your Charity Digital Exchange token
Sign into your Google for Nonprofits account
Click 'Get Started' under Google Ad Grants
Fill out your eligibility assessment form
Submit your organisation for review
Once your organisation has been approved, you can begin your first Google Ad Grants campaign.
I've already got an existing Google Ads account…
…How do I manage my Google Ad grant account?
Google have a 3-hour step-by-step guide to help you run a digital marketing ads campaign. This course will help you get to grips with the basics of Grant Ads management. If you already manage Google Ads and Google Analytics, this should be fairly straightforward.
You can run your Grant Ads account alongside your regular Google Ads account where you can continue to run paid ads separately. Your Grant Ads will appear slightly differently to your other paid ads. Grant Ads appear either on their own or below other paid advertising, and this means that competition may be slightly higher for competitive keywords. They're also exclusively for search campaigns meaning they can't be used for Search Partners or on the Google Display Network.
Grant accounts are closely regulated to ensure you continually meet the requirements for funded ads. These include the types of keywords you target, the number of ads per ad group, and a set of more specific requirements such as attaining a 5% CTR (click through rate) each month and only using keywords with a quality score of 3 or above. These limits stop accounts from targeting generic keywords such as 'today's news' or 'free eBooks', for example, and aim to reduce spam and ensure the quality of the ads are consistently high.
I don't have the time or knowledge to manage Google Ads or Analytics myself…
…Can I outsource my ad management on a tight budget?
Annoyingly, Google Ad Grants can be tricky to manage for smaller charities and nonprofits. Not everyone has a marketing team with Google Ads training, and there are specific criteria your ads have to meet in order to remain active – but there are other options.
Many charities and non-profits have to make do with a small marketing team managing a tight budget. This means you won't always have the space in your workload to manage, analyse, and maintain paid ads – and this is why many charities outsource their marketing to digital agencies who can maximise the return on investment.
Whether you are too busy or simply can't get your head around Google Ads, it's worth taking advantage of the free advertising Google have to offer, even if you don't have the means to manage the account yourself…
Regular paid advertising can be extremely beneficial for increasing donations revenue so, if you have the budget to pay for an expert to manage yours, these ads can pay for themselves! You will likely raise more money in donations, ticket sales, etc. than you will spend on outsourcing your ads management. And, with the added bonus of Grant Ads, you'll have more resources to play with.
How can Splitpixel help?
We're a small northern digital agency building websites for charities and non-profits across the UK. Alongside our web design services, we also have a team of digital marketers who, among a range of other services, manage Google Ad accounts for our amazing clients.
We've been managing the Google Ad Grants accounts for several of our clients, helping them to make the most of their $10,000 ads allowance. Our marketing team know the ins and outs of Google Ads and how to work around Google's limits; this includes setting up conversion tracking to enable smart bidding, allowing you to exceed the Grant Ads limit of $2 as a maximum CPC (cost per click).
Inclusivity, accessibility, and sustainability are core values for us at Splitpixel, so we value working with organisations making positive social or environmental changes to our world very highly. We want to help you get the most out of the funding available to your organisation to help you get the attention you deserve.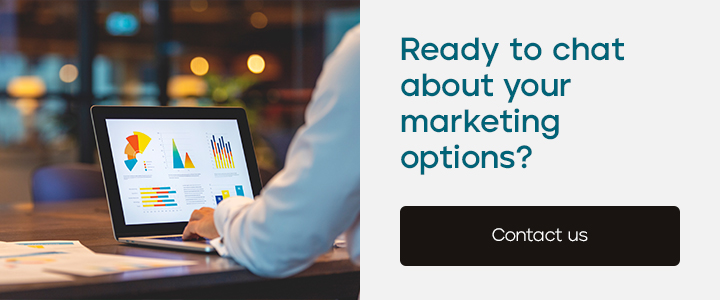 Continue reading...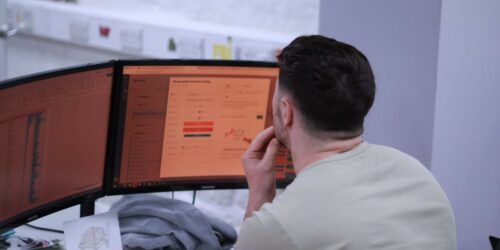 Google Ads Tips and Tricks
Want to know how to make the most out of your Google Ad Campaigns? Whether you're a seasoned marketer looking to fine-tune your Google Ads strategy or a newcomer eager to harness the full potential of the Google Ads platform – you've come to the right place.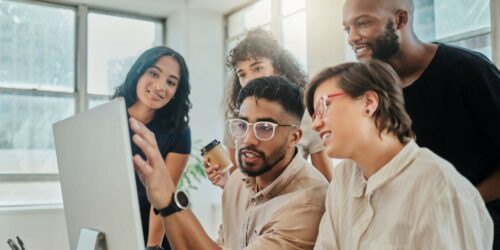 Improving your brand's accessibility 
Accessibility is at the heart of everything we do. As one of our core values, we make it a priority when designing websites and branding.
Sign up to our newsletter