We've been tree planting with our friends at Middleton Primary School – take a look at our environmental efforts!
This week, we teamed up with Middleton Primary School in a tree planting operation to help fight climate change. Together, we planted four trees that will provide food and shelter for local wildlife.
The sixth mass extinction
You can't avoid the slogans. There is no Planet B! Yet, even in the face of record-breaking temperatures and extreme rainfall causing severe flooding, our indecisive government are slow to act and reluctant to fully commit to the real change we need to see.
We are experiencing an extinction crisis of our own making. Exploitation of natural resources, extensive deforestation and high levels of pollution are all contributing to the biggest loss of biodiversity "since the loss of the dinosaurs 65 million years ago".
"Plastic pollution now permeates every part of the globe", with millions of tons being produced every year. The Amazon Rainforest continues to be burned and cut back at a rate "equivalent to about two football fields a minute".
When David Attenborough – natural historian and national treasure – tells us that "the future of humanity and indeed, all life on earth" is in jeopardy, it's time to sit up and listen.
Young people leading climate action
It's the environmental activists – like the relentless Greta Thunberg – that are leading the way in the green revolution, and it's our responsibility to give them our full support.
That's why Splitpixel teamed up with pupils from Middleton Primary School this week, to contribute towards the Woodland Trust #EveryTreeCounts campaign. Woodland Trust have called on the nation to pledge to plant 1 million trees by Saturday 30th November as part of the fight for the future of our planet.
The Splitpixel team joined forces with the young eco-warriors of Middleton Primary to plant four cherry and crab-apple trees. These flowering and fruit-bearing trees provide food for birds through the colder months, and food and shelter for bees and butterflies in the warmer months.
Middleton Primary Eco-Warriors
Our relationship with Middleton Primary School began back in June when we were contracted to develop a new school website in time for the new school year. Samantha Williams, Head Teacher of the school, didn't hesitate to get her pupils involved with the campaign.
"It's important to get young people excited about the environment. Our pupils are very engaged in climate action – with our prefects, Eco Warriors and members of the Gardening Club always jumping at the chance to get a bit muddy and do their bit," she said.
The green-thumbed young students were quick to pick up a trowel and start digging. Working together to turn the dirt and work in the compost around the four trees, they mused over the importance of caring for our planet.
It was moving to hear just how much the Year 4 group understood about the climate crisis, commenting as they dug that "we have to plant these trees because of deforestation and what's happening to the Amazon rainforest".
Why plant trees?
Planting trees is an effective solution to two of our biggest environmental emergencies: climate change and biodiversity loss. But it's also great fun!
Trees absorb carbon dioxide – a big contributor to global warming – and other harmful gasses from the air, and release oxygen, all while offering safe habitats for a variety of insects and birds.
It's "one of the biggest and cheapest ways" to tackle the climate crisis, and studies have shown it to be the most effective method of reversing the damage we have done to the planet.
GreenPixel is born
No, we've not rebranded! Yes, we are increasing our efforts to be a sustainable digital agency. Now we've caught the gardening bug, we want more.
We want to extend our environmental action to other schools and aim to set up an allotment to promote sustainable living – with the intent to donate the fresh produce to local foodbanks.
As our director Charlie puts it:
"Our goal is to encourage other businesses to contribute more than just money! We're introducing greener policies in our workplace, supporting employees who want to get involved in the climate movement – and most importantly, getting our hands dirty ourselves."
In the meantime, we look forward to working with our former client Middleton Primary as we watch the trees grow and mature, and we're hoping to visit again in the Spring to talk more about protecting local wildlife.
---
Want to find out more? Visit the Woodland Trust website to discover how you can get involved with The Big Climate Fightback.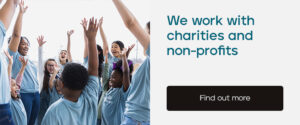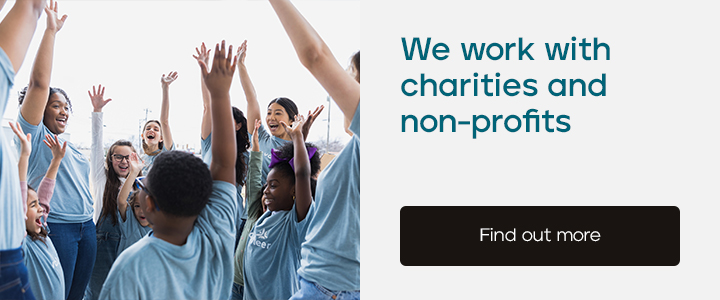 Continue reading...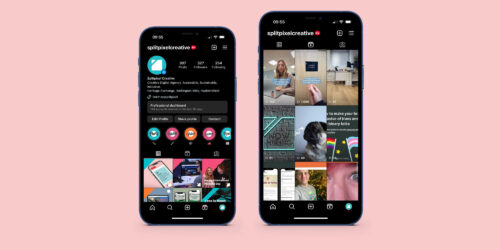 Everything you need to know about Instagram Reels
Reels are a way to create fun or informative videos to share with your Instagram audience! You can record, upload and edit a 90 second video, with the option to add audio and effects. Share your reels with your followers on your grid or make them available to a wider audience through Instagram's explore page.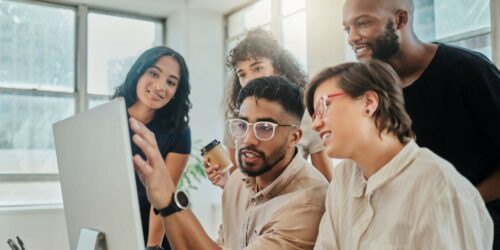 Improving your brand's accessibility 
Accessibility is at the heart of everything we do. As one of our core values, we make it a priority when designing websites and branding.
Sign up to our newsletter