About Galleries Retail Park
Galleries Retail Park is located in the heart of Washington, within the City of Sunderland district of Tyne and Wear, England. The retail park is home to several nationwide stores, including Matalan, Superdrug, and M&S. It offers a variety of facilities, such as free parking and a wide range of food and drink options for visitors to enjoy.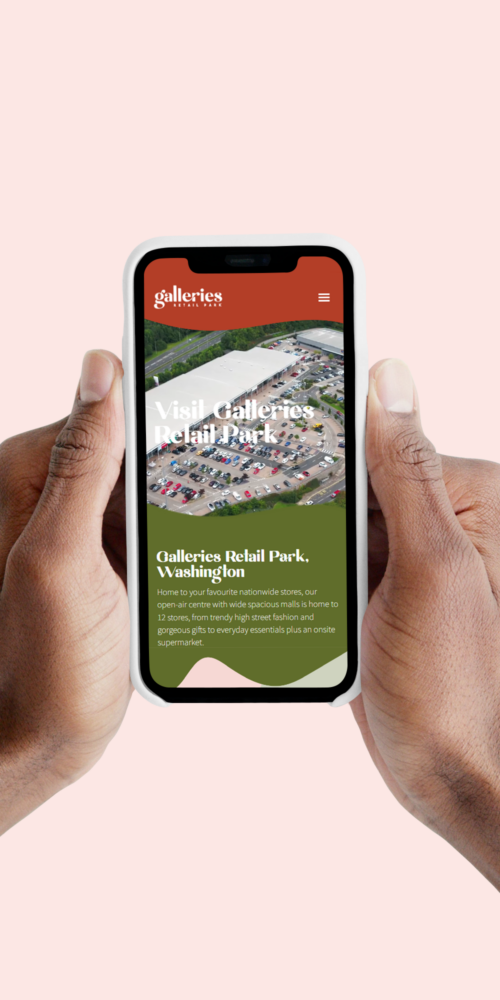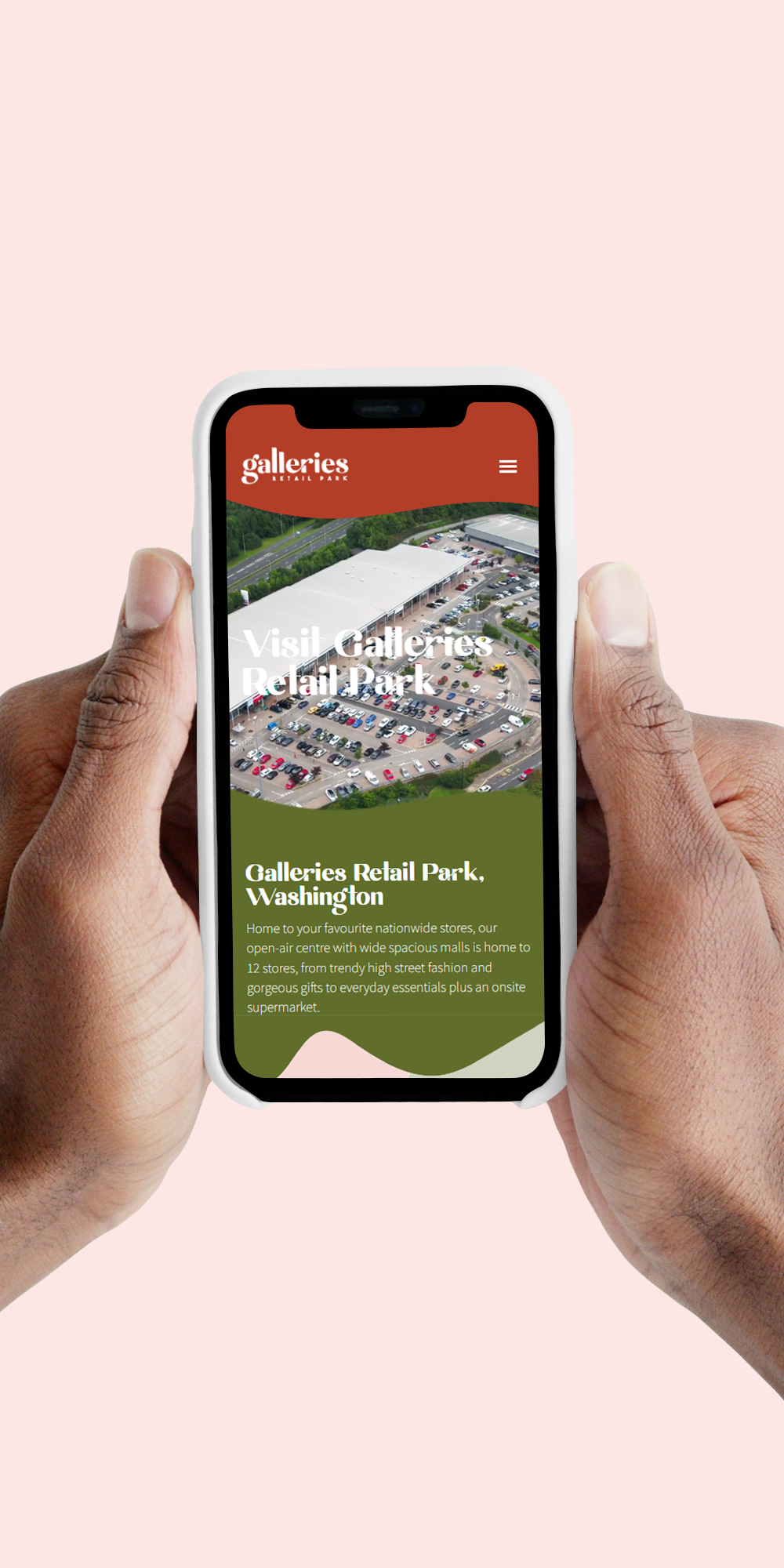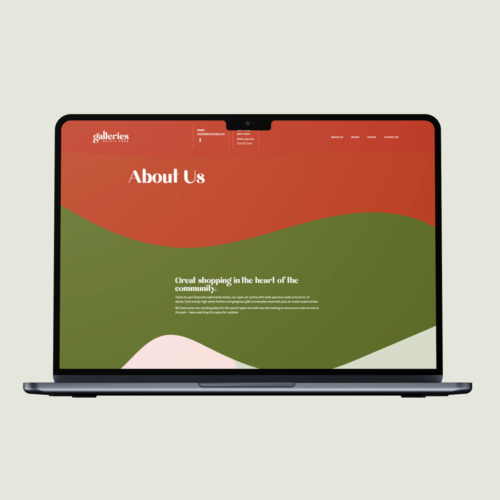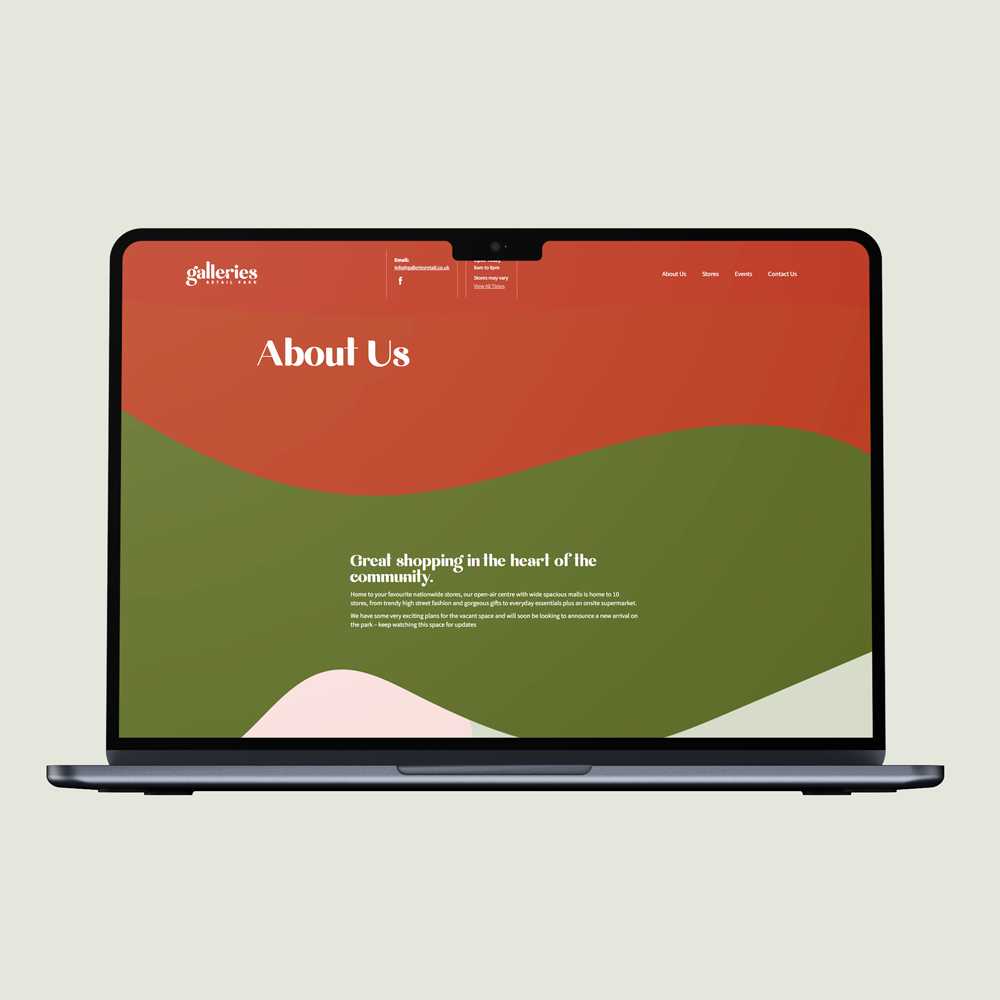 The brief
The brief for the new branding and Webflow site gave our team all the freedom to explore different compelling visual themes. We presented three distinct brand identities featuring a new logo, typefaces, colour palettes and iconography with the Galleries team opting for a neutral, earth-toned colour palette that contrasted with a bold and unique stylised typeface sure to stand out among retail park brands.
This design creates a very clear distinction from the Washington Galleries Shopping Centre just across the way from Galleries Retail Park. The distinction was important to the Galleries team to create a clear and recognisable brand away from the Washington Galleries Shopping Centre brand.
Our design team edited drone footage of the retail park to create a centrepiece for the homepage that balanced out the neutral, free-flowing design with striking videography. Hosted on Webflow, the versatile site brings Galleries Retail Park's vision to life, creating an inviting and welcoming space for shoppers and visitors alike.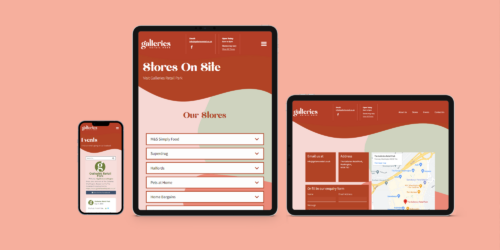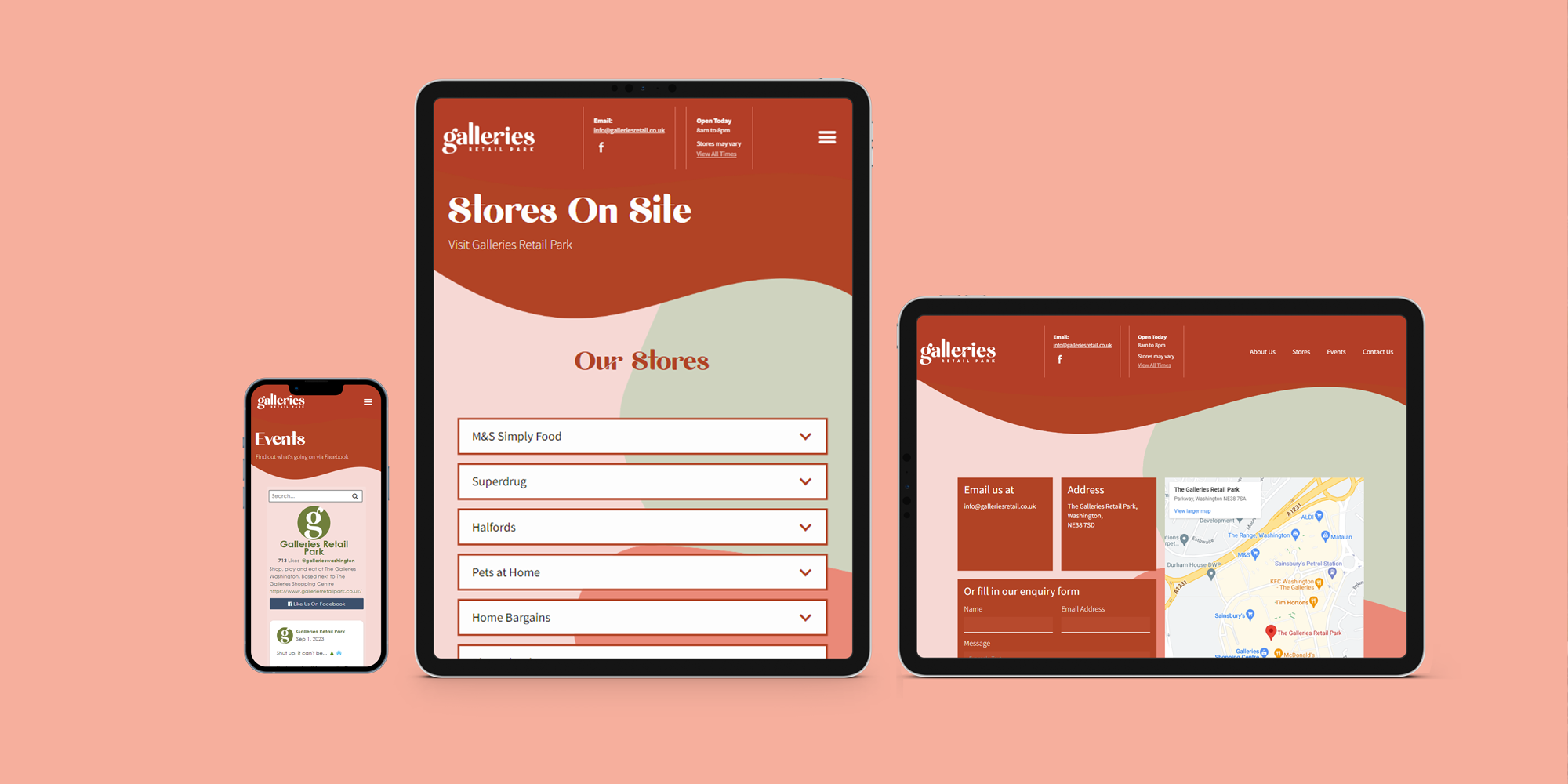 A stylish new logo and brand identity
Featuring neutral earth tones and a trendy typeface, the new Galleries Retail Park brand is stylish and instantly recognisable, creating a 70s-inspired visual style with a modern twist!
The typography in the new logo and throughout the site ties in perfectly with the overall look and feel of the site, being both accessible and stylish. The ligatures in the 'e' and 'r' in 'Galleries' create a unique look for the logo, with the 'g' doubling up as a smaller iconographic logo ideal for social media profile icons.
Galleries Retail Park's chic new brand reflects them as a business – an ideal place to shop with well-known fashion, home and grocery brands.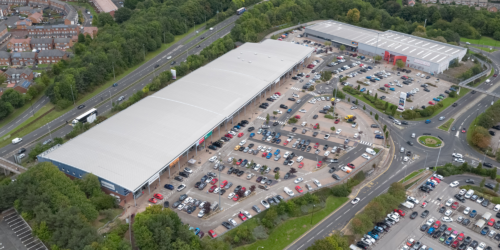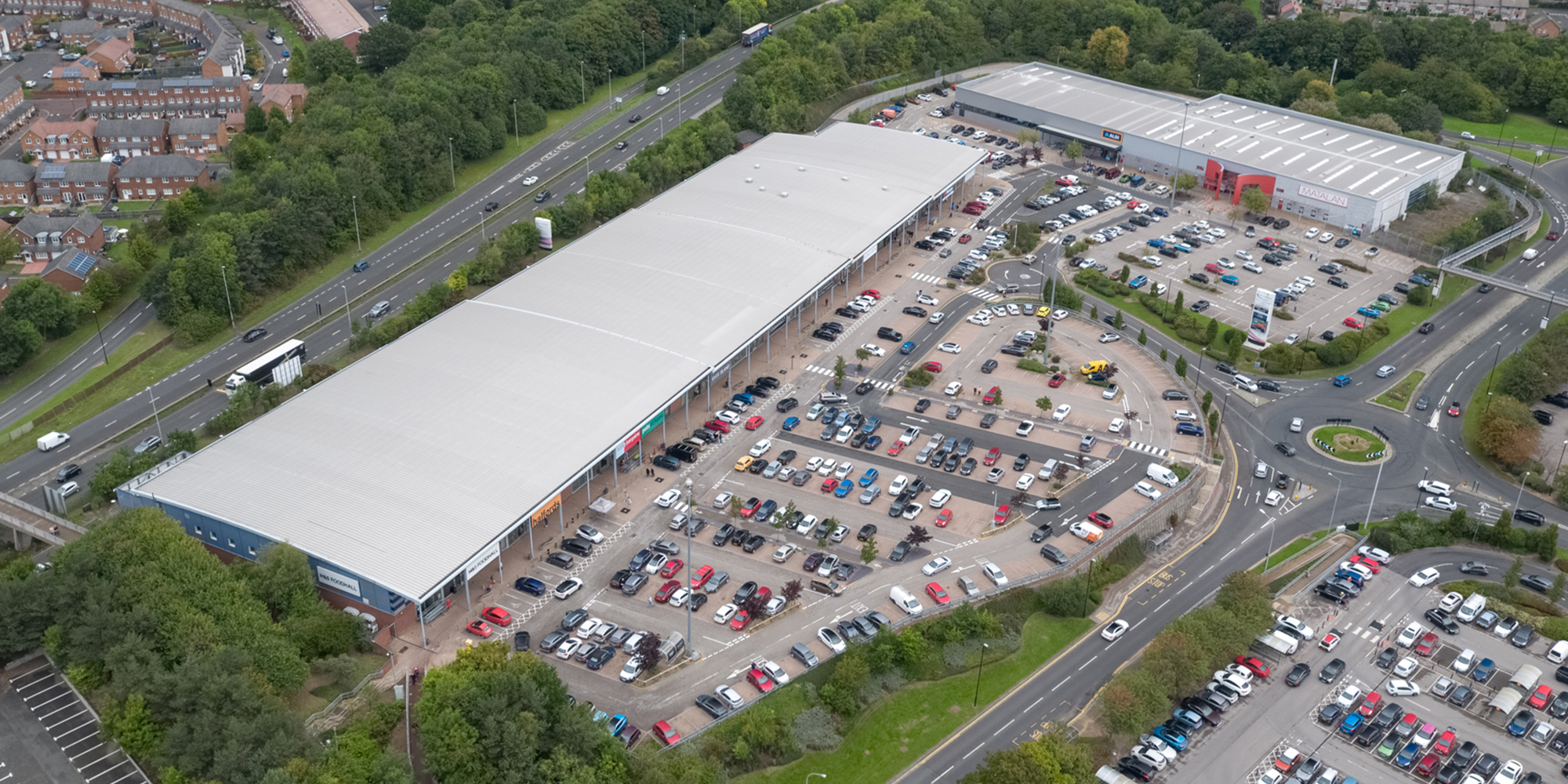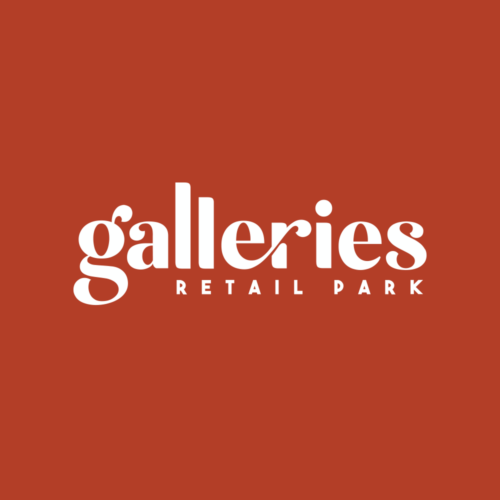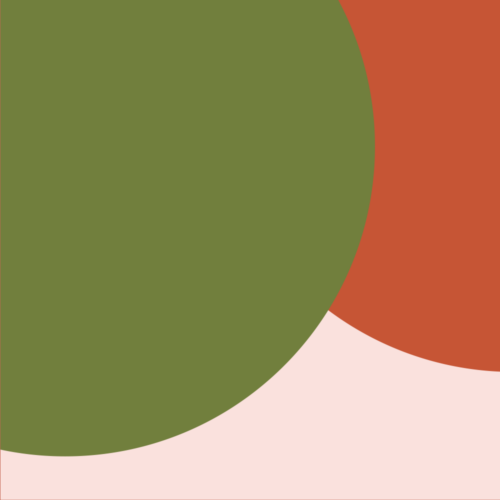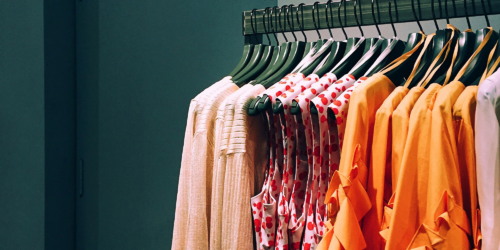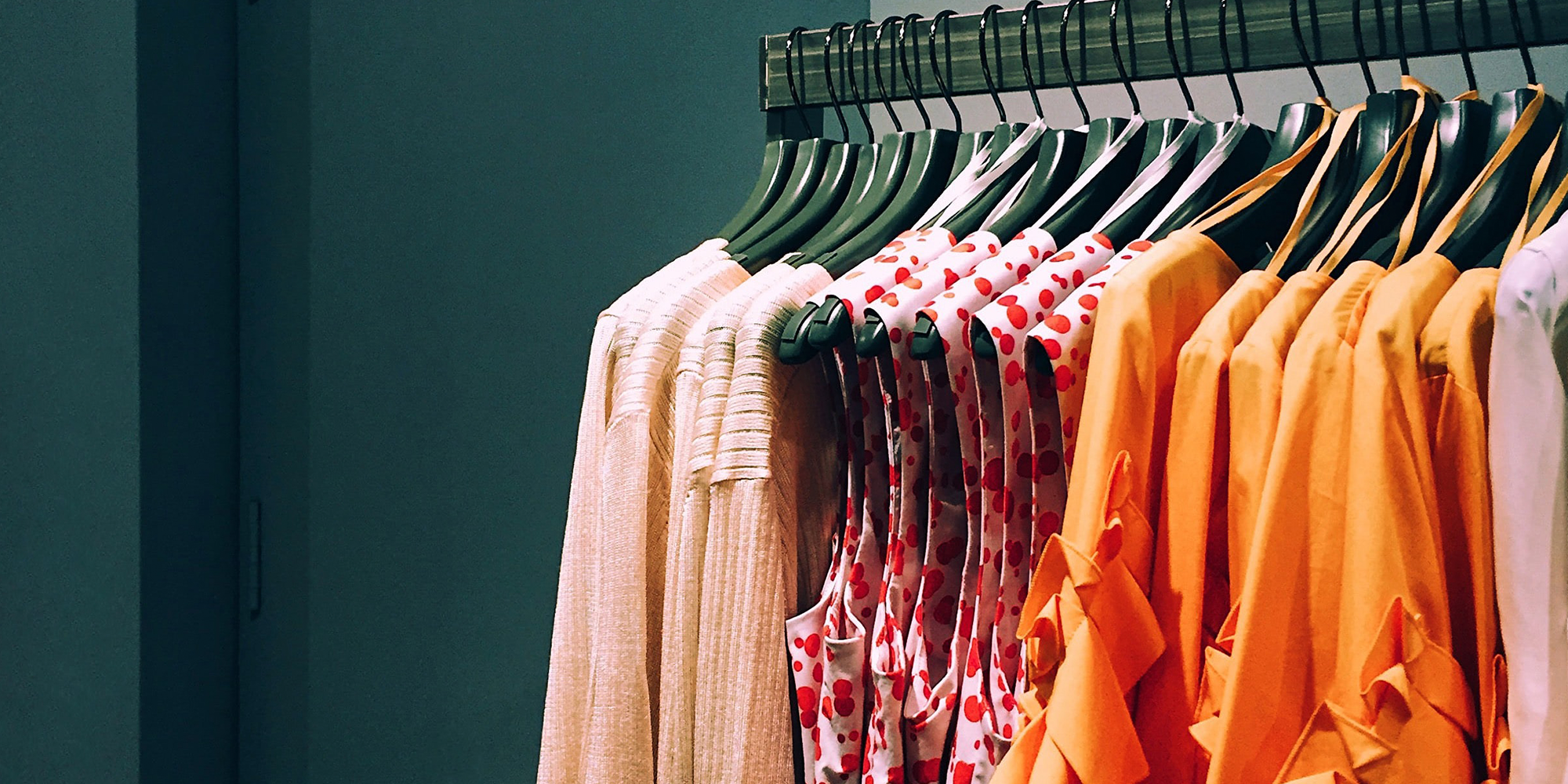 Bold hero video
Galleries Retail Park was looking to include striking photography and videography on the site to showcase the facilities the retail park has to offer. After receiving footage from a drone video production company, through our recommendation, our design team put together and edited a short clip to be used as an eye-catching hero video for the homepage.
We colour-graded the video to ensure the clip highlights the location and facilities at the retail park as well as create a contrast between the neutral tones of the site and the drone footage.
An interactive site hosted through Webflow
Hosting a website on Webflow allows for a much quicker turnaround compared to building a site on a fully customisable WordPress CMS. This is an ideal initial solution for smaller, more static sites like Galleries Retail Park that don't need to update much of the site's content regularly, allowing for an interactive multi-page site with a Facebook feed embed.
Webflow can be a great first step in the development of a full CMS-driven site. With their new Webflow site, Galleries Retail Park is able to make a smooth transition to WordPress if they so wish, having developed a fresh new brand identity and implementing this in the UI of their site. With the site's design elements established in the exact same way that we would approach them in a full WordPress, our development team can start building a full CMS site whenever required.